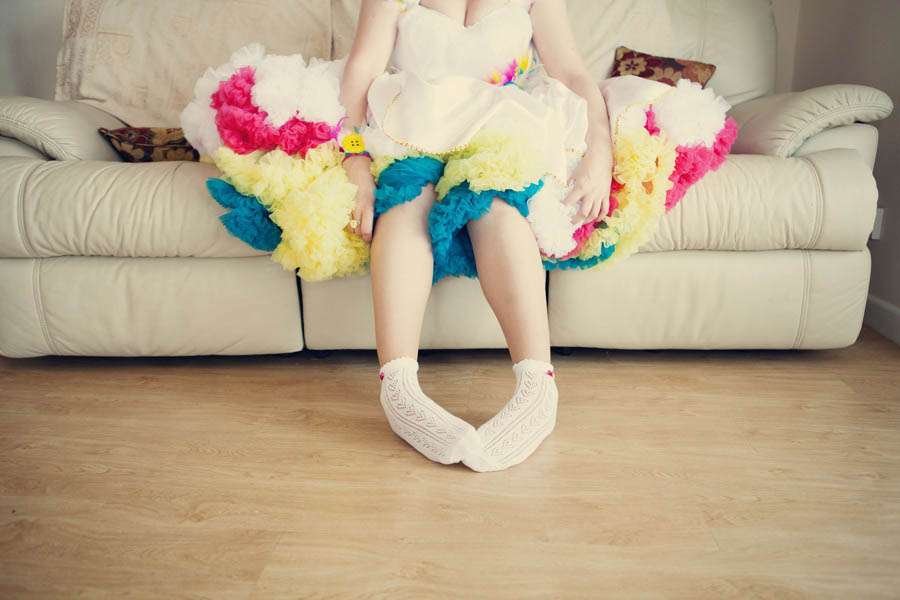 Photography Credit: Assassynation (full wedding here)
I was blown away by the response to the article I published on Weight Loss and Weddings a few weeks ago. Thank you to every single one of you who was brave enough to leave a comment sharing your own experiences. Even though the post has been up for a little while the tweets, emails and blog comments are still pouring in for it. I never really know how topics like that will go down so it means a lot that you guys put yourselves out there like that. You are all so amazing.
There was one resounding message that came from the comments, and one I didn't anticipate. It was your concerns of bad experiences with bridal shops and your worries with finding a wedding dress you love (and that fitted/complimented your figure/made you look beautiful). The crazy thing was that these concerns were not even limited to those of you who identified yourselves as overweight. It seemed that nearly all of you, no matter what your shape or size, had concerns or stories to tell about the bridal shop experience.
Today I thought I'd put together a few tips and ideas of how to make the whole experience of finding a wedding dress less of an ordeal.
Make an appointment
While there's nothing wrong with popping into a bridal shop if you see one on your travels, it's unlikely that you'll be able to actually try anything on without an appointment. Some smaller shops will only have an assistant per appointment, so without one you might not have anyone to help you even look at the gowns on the hangers. Bridal shops can get extremely busy at weekends, so if you are able to visit or make an appointment for a weekday then you may well be given more time and better service (as they won't all be rushed off their feet!)
Arrive in plenty of time
Being punctual is also super important. You don't want to get off to a bad start by making the assistant wait. Your appointment will likely be limited to a fixed amount of time (i.e. an hour) and especially if they have a busy schedule of back-to-back appointments, you won't be able to have your slot run over because you were late.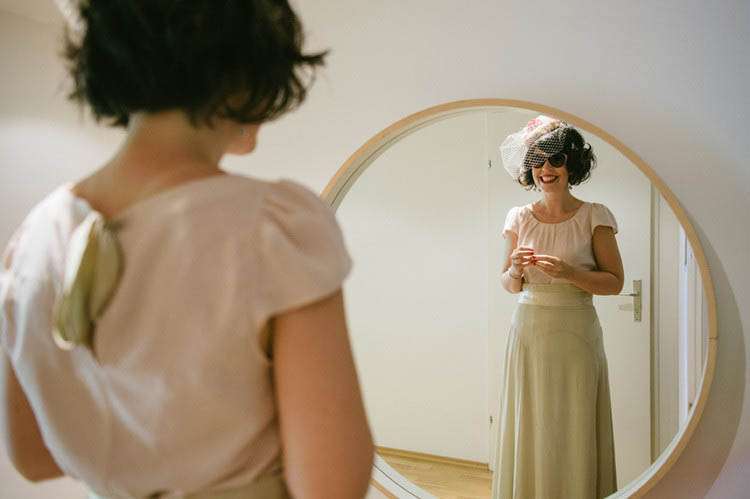 Photography Credit: Claire Morgan Photography (full wedding coming soon)
Ask questions
If you book an appointment over the phone, be sure to ask any questions to clear up anything you are not 100% sure of beforehand – i.e how many friends you're allowed to bring, if you can eat and drink during the appointment, what to bring with you etc… Educating yourself beforehand is the best way to feel as stress-free as possible before you get there. Most misunderstandings or bad feelings between bridal shops and clients is through a lack of communication (from both parties!)
Listen to their advice & be open to possibilities
Although we've heard horror stories, not all people who work in bridal shops are witches! Most of them are experts in their stock and what styles suit which body shapes.
While you should be clear from the outset about what you definitely do not want (there's no point trying on a dress that only comes in red if you're having a blue colour scheme for example) don't be afraid to try on styles you might not have considered. You may be surprised about what you like and some of the most amazing dresses look awful on the hanger but amazing on an actual body!
Don't be afraid to say no!
Listen to the advice of the shop assistant and use their expertise and knowledge. However if you feel bullied or uncomfortable at any point don't be afraid to say no. Don't ever feel like you have to try a particular dress on because they say so! Be clear and honest about what you do and do not want. Remember this is supposed to be a fun experience not a stressful one! If you find yourself or your feelings being ignored, or you are made to feel uncomfortable at any point then end the appointment and leave. You don't owe them anything and if you are not feeling well treated then at the end of the day they don't deserve your custom!
Bring some allies
Bring a small group of friends or bridesmaids with you for moral support. Pick people whose style you admire and advice you appreciate. About 2 or 3 friends is usually OK, however feel free to check when you make your appointment if the shop have a limit. While you might want to bring all your besties for the experience, some shops are very small and you may not all fit in comfortably, PLUS often having too many opinions can be proper confusing!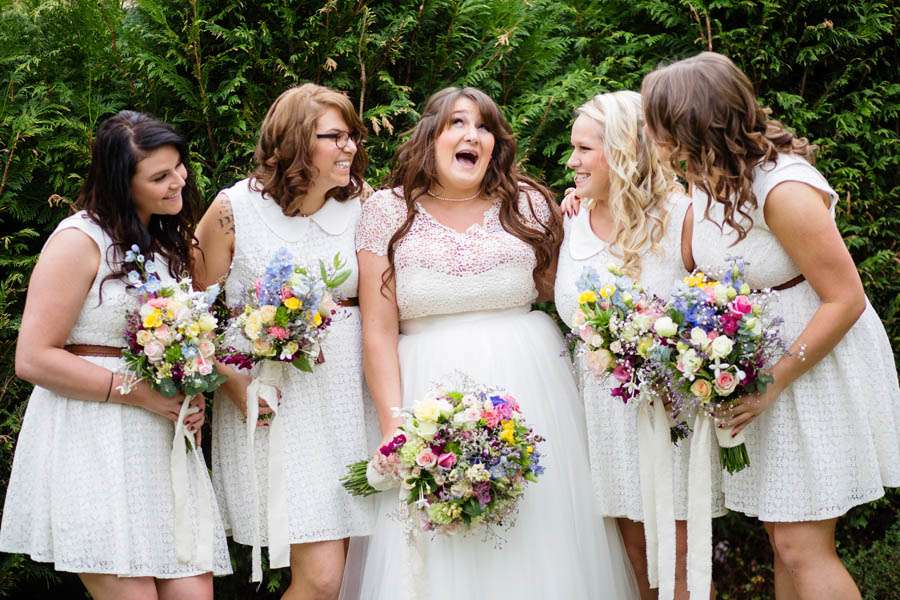 Photography Credit: Fi Mims Photography (full wedding here)
Wear good underwear
This is a must! The shop assistant will probably be seeing you in not much else as you'll need help to get into some of the dresses. Make sure you wear knickers that are modest. I'd suggest nude or white full briefs – this is not the time to be sexy or for rocking a hot pink g-string! Similarly bring a well fitting bra and if possible a strapless one to change into. Some of the dresses will look best with a strapless (or no) bra so it's good to have options so you can see each dress looking its best.
Wear comfortable clothes
You should wear something that you can easily get in to and out of, so avoid outfits with lots of buttons or fiddly zips! Most wedding dresses will be tried on with a separate petticoat underneath which you'll put on first, so if you're feeling nervous about the whole 'stranger-seeing-you-naked' thing, a skirt and top might be the best option. This way you can take one off at a time and always be partially covered. Whenever I have to do some major shopping, a cotton stretchy maxi dress and ballet flats is my go-to outfit. It's comfortable and easy to get in and out of quickly.
Bring heels
…Well, only if you plan to wear them on your wedding day of course!
Most bridal shops will provide basic white satin shoes for you to try on with the dresses in order to give you an idea of how they look with heels. However if you have a particular style, colour or height of shoe that you know you'll be wearing, bringing them with you is always a good idea.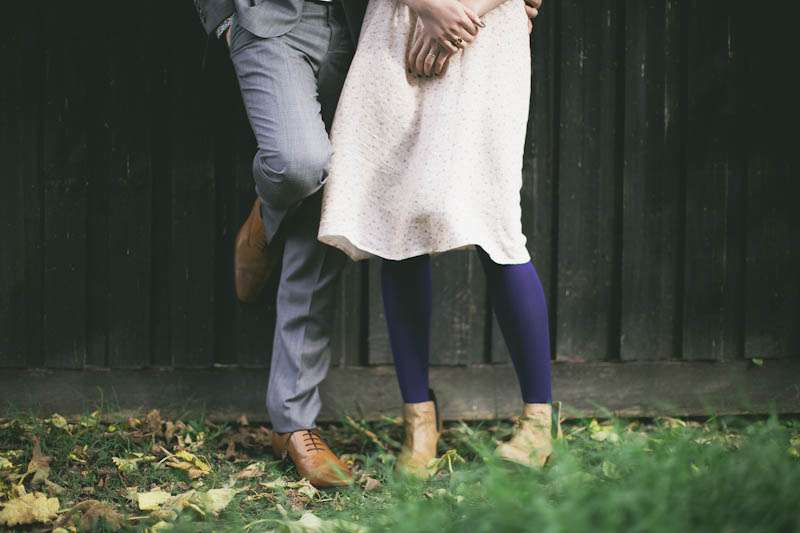 Photography Credit: Erin & Tara (full wedding coming soon)
Make sure you eat and drink (water)!
This is so important and not the time to be starving yourself in order to squeeze into that teeny tiny sample size or to look skinny to the assistant. Do not be ridiculous. It's much more important to try dresses on at the size you actually are! It is an unfortunate fact that not all dress shops will have samples in your size, however a good assistant will be able to pin, lace, clamp or pad out a dress in order for it to look as good on you as possible.
Also remember that you will be on your feet a lot and it may be hot and stuffy. This is not the time for fainting from malnutrition or dehydration! Dress shopping can be exhausting so you're going to need your energy. Also I don't know about you, but I get proper grumpy when I'm hungry and this is not the best mood to be in when searching for your dream dress.
Ask if you can take photos
This is a highly contentious issue with some bridal shops and many will flat out refuse to let you take photos. Others will encourage it so make sure you check beforehand. I'm not going to go into the reasons why some of them are so anti-photos (that's a whole other blog post!) but there is no harm asking if it is allowed.
If you are allowed to then definitely do it. It will enable you to look back on the photos when you're back home and decide if that dress that seemed oh-so-perfect in the shop really did look as good on you as the shop assistant said.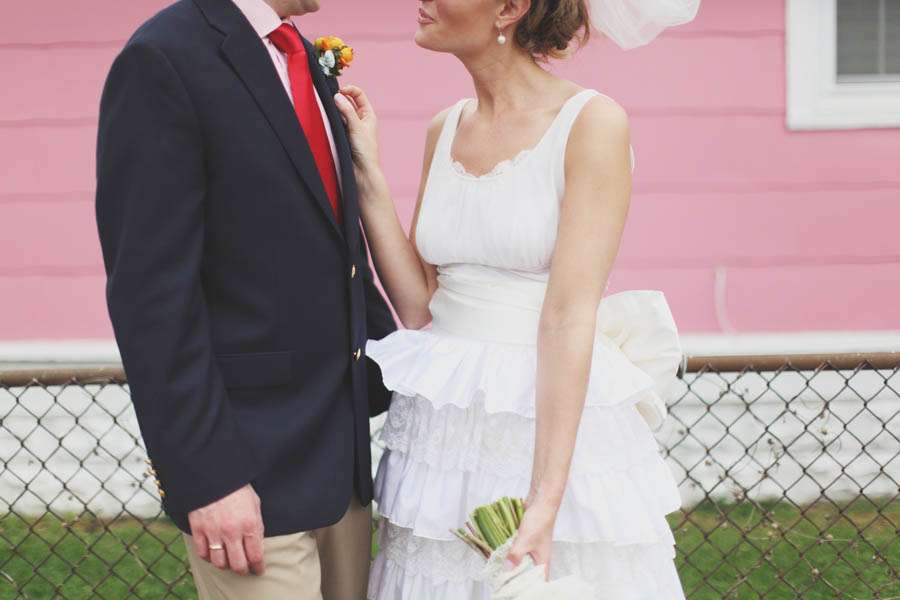 Photography Credit: Live it Out Photo (full wedding coming soon!)
Keep alteration costs in mind
If you are on a specific budget make sure your assistant is aware of that before she shows you options. There is nothing worse then thinking you've found your perfect dress to then discover it's double what you wanted to pay. Also be aware that most dresses are ordered in a standard size and then altered to fit you perfectly (FYI the size you order will always be bigger than you expect. This does not mean you are huge, it's simply because bridal sizes are freakin' tiny! I'm a UK size 12 and my wedding dress was ordered in an 18!) I think we then had to pay around £300 alteration costs (to make it fit perfectly) once my dress arrived.
Another thing to think about if you're on a budget is that some dress shops may let you pay in installments. There's no harm in asking if they offer this service. They can only say no!
You dont have to do it!
Wedding dress shopping can be a daunting experience and many brides choose to forgo it all together. Going the bespoke route with a dress maker is often not as expensive as many people assume, so if you really don't fancy the bridal shop experience this is another great option. Similarly there are a huge number of online retailers selling wedding dresses (etsy is amazing for this!) but if you do order online, make sure you do so in plenty of time in case it doesn't look, or fit, as you expect when it arrives. Also be aware that if you are ordering from overseas you'll often have to pay custom charges.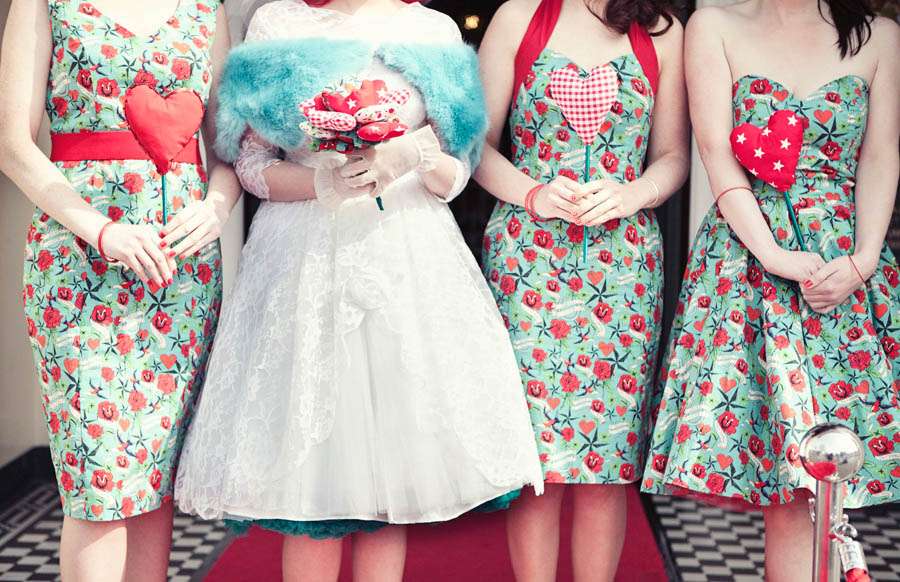 Photography Credit: Emma Lucy Photography (full wedding here)
I hope some of you find these tips valuable. In fact if they help just one of you feel better about going wedding dress shopping then I'll be super happy. Good luck girls. You are all beautiful!
p.s. Shameless plug alert – if you like posts like this then why not make my day and vote for me for 'best wedding blog' in the 2012 Perfect Wedding Awards? I'd be ever so grateful!!