Weddings like Elissa & Chris' make me all giddy inside. A relatively simple affair done well is probably my current favourite kind of wedding style. No fuss, no stress, just effortlessly cool. One day I'll be as awesome as these guys!
The reception was held in the backyard of a private residence, owned by Chris' family, in Carolina Beach, NC. The family owns two beach cottages on a lake that share a large lawn, and that was the perfect place for them to pitch their tent which played host to their epic party!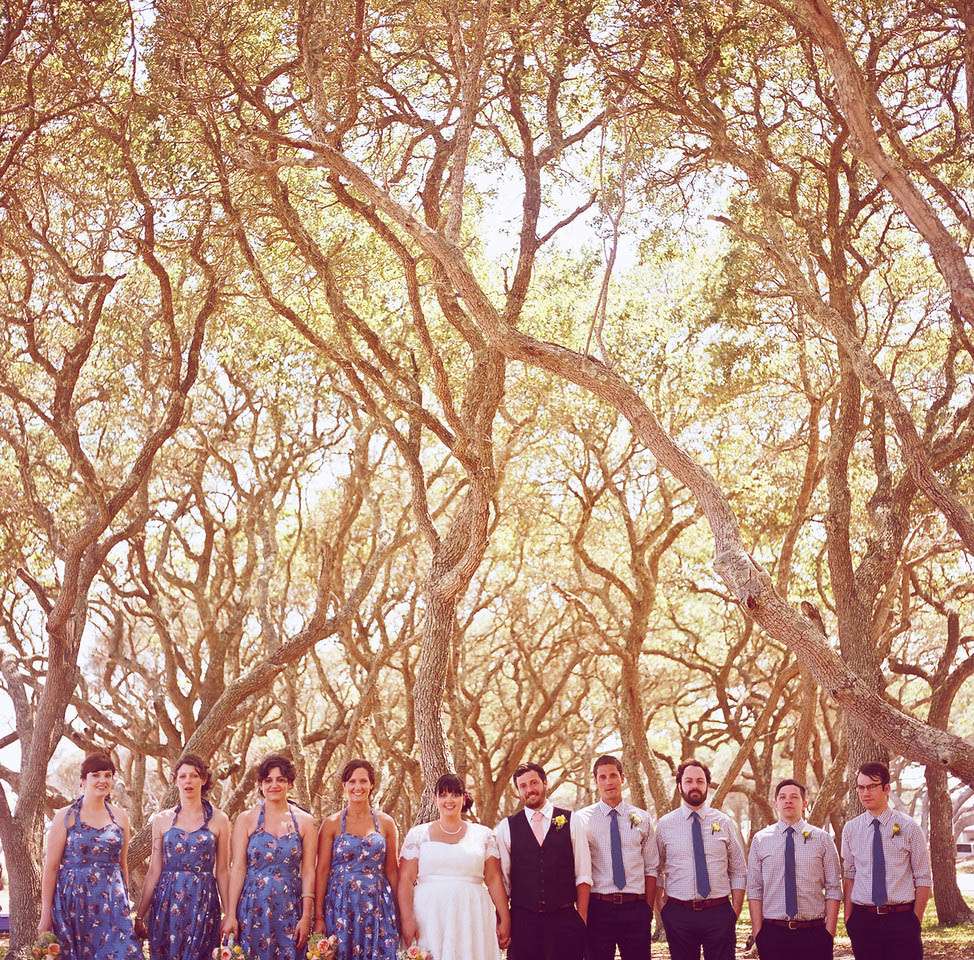 "We toured a number of venues in the New England area when we first got engaged, mostly summer camps and farms, but just when we thought we had it figured out we realized we were way off course," the couple explained. "We wanted to celebrate at a place that was not completely plucked from the blue. We spent a lot of time wishing we had a farmer owner in the family, and then realized NC would be perfect. The most important thing all along has been to find a place where we could have complete control over set-up, food, decoration, etc. We wanted to DIY as much as possible, as cookie cutter weddings don't appeal to us in the slightest. At first we wanted to elope, but realized we would regret not bringing our families and friends together to celebrate in a way that was totally 'us'."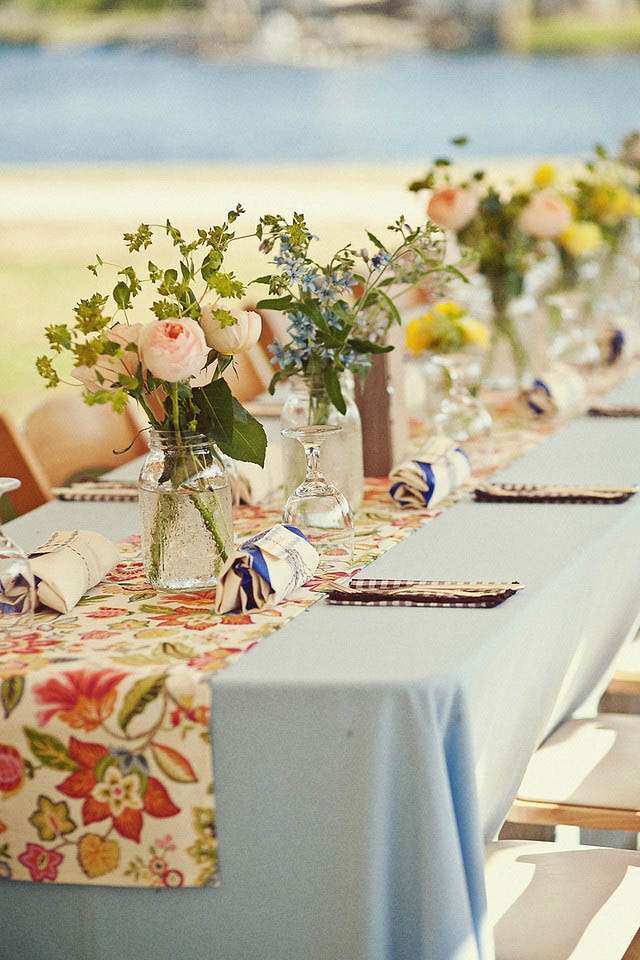 Don't you just love the homespun vibe? Gorgeous! Thank you to Elissa & Chris and photographer Heather of One Love Photo for sharing with us today.
Supporting Cast:
Photography Credit: One Love Photo
Venue: Private Residence, Carolina Beach, NC