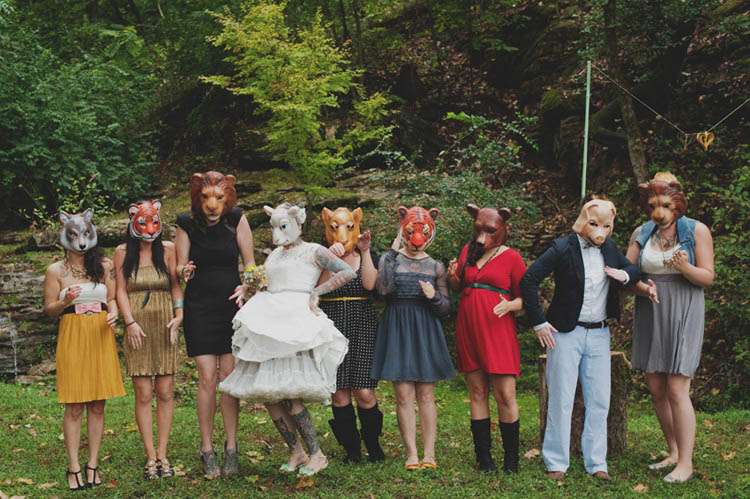 Photography Credit: Dixie Pixel Photography (full wedding on the blog next week!)

Sorting out the table plan can be one of the most stressful parts of planning your wedding (it certainly was for us) – knowing who's going to get on with who and worrying that everyone will have a good time! The drama can be even more so if you have divorced parents or rowing relatives!
I asked my friend and wedding planner/blogger Kelly of Boho Wedding and Events if she had any advice on this tricky matter…
Table plans and seating arrangements can cause a complete headache when trying to do the right thing by all of your guests. In this instance, maybe the answer is to not have a seating plan at all? And let the guest fight it out (not literally of course!) between themselves. Lots of weddings I have worked on this year have had no formal seating plan at all, it gives a much more relaxed feel to your day and the guests really do get to sit with whomever they like.

If you are getting pressure of who to sit next to yourselves and who to put on the top table, why not forget the top table and have a sweetheart table instead? This way you and your husband/wife get to sit with each other on your own, and let the guests come to you. This way if there are any headaches with the whole seating plan then you never get to know about it!

If you do want to stick to the traditional table plan then try this piece of wedding soft wear from www.toptableplanner.com – it does all the hard work for you.

On a personal note, when I was sorting out my own table plan for my wedding,  I found using a photo of each guest really helped me to arrange the seating arrangements, instead of just a name.

Another way is to allocate guests to a table but not a seat and let them sort out who is sitting next to each other.
I love this last idea. Use 'escort cards' instead of a formal seating plan and just allocate everyone a card with their table number on. There are many cute ways to display these at your wedding too. Here are some of my recent favourite ideas…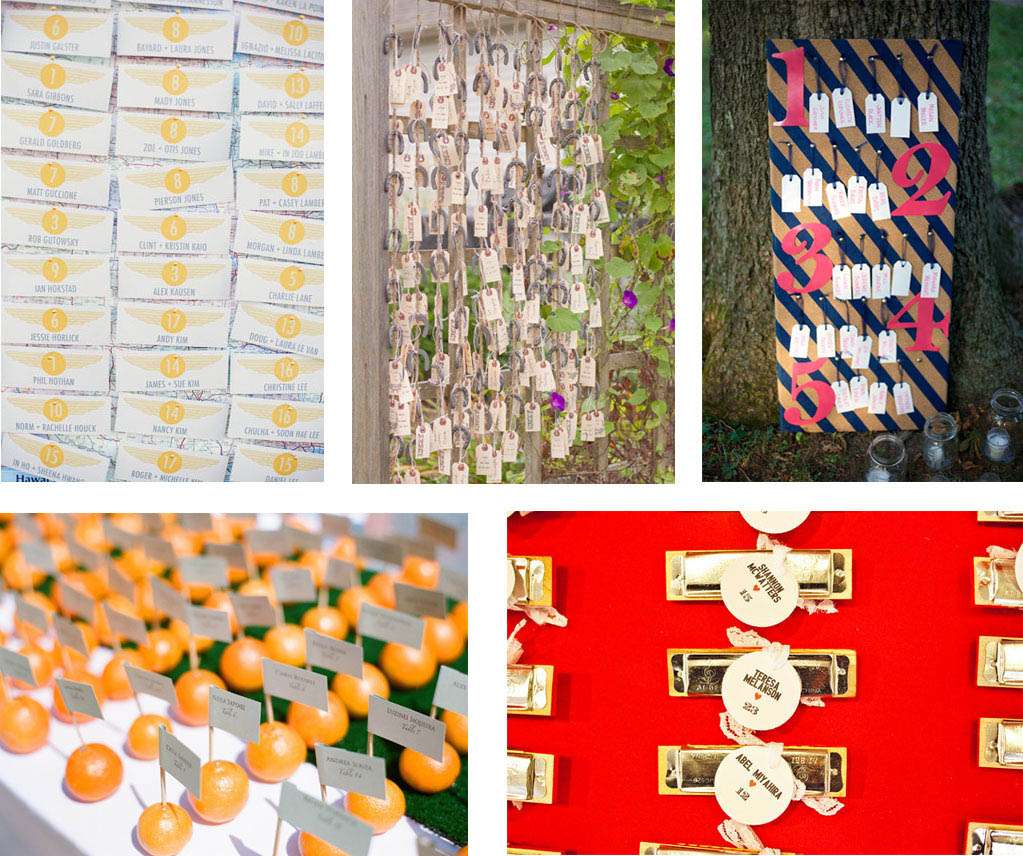 ♥ Wings at an airplane themed wedding Ashley Rose via Green Wedding Shoes
♥ Luggage labels & horseshoes Khaki Bedford Weddings full wedding here
♥ Navy stripes Glessner Photography via Wedding Chicks
♥ Oranges Lane Dittoe via Inspired by This
♥ Harmonicas (which can double up as favours!) Jesi Haack Weddings

This is a bit of a longer article than my usual Post It Notes but email is a bit of a nightmare isn't it?! Therefore it takes longer to explain…Maybe you could write out like 25 post it notes and stick them all round your workstation instead?
I often get asked about my email management system so this week I thought I'd try to share my processes with you. First off I need to let you know that I am an email freak. Gareth often comments how I chew through emails like nobody's business! I don't by any means think my system is the most efficient; however it does work for me and the way my brain works. The key thing is that I actual have a system though. Finding one that works for you is imperative to staying on top of the dreaded inbox and keeping people happy.
There is nothing worse than sending an email and not hearing anything back for weeks (or not at all!) No matter how busy you are, taking forever to reply to your emails really does give a bad impression of you and your business (the people emailing you don't know how busy you are) so I personally make it my number 1 priority after writing blog content.
Colour Coding
A nutshell, colour coding is your friend. Every morning I go through all my unread emails and mark them orange, this means they are unread/unactioned. Once I've read and replied to an email it then either gets filed in its appropriate folder (more on this further down the article) or re-coloured. If I have to do something in response to an email (ie create an invoice, find out some info) I mark it blue, this means 'to do'. If something is urgent, (ie a magazine deadline has been brought forward or I have to edit something in a live blog post) I mark it red.
I then take a break…
Categories
After an extra cup of coffee go through my inbox chronologically. Some messages can obviously be replied to quickly like the ones I get from Lucy with the latest gossip or the ones from Emma with a new cute picture of Max the cat.
My emails can be usually broken down into 7 categories (I bet yours can too.) Mine are:
Wedding/Photo Shoot Submissions
Generic Submissions/Press Releases
Press Requests
Reader Questions/Advice
Advertising Enquiries
Junk
Gossip
Identifying what each of your categories are is imperative to streamlining your responses. I try to tackle each category at one time (in order of importance) and for me, the colour coding system helps me keep my mind and where I'm at in this process in check.
The junk and the generic press releases automatically get deleted.
Templates
Another important action for me is using template emails. This may mean that not everyone gets a bespoke response, but everyone does get a reply – whether they email me a submission or just drop me a line to say they like the website. This keeps people happy and makes me look good!
My opinion is that people like to receive emails back (and quickly) and I think it's actually pretty shocking that a blogger (for example) can't find the time to send a quick yes or no response to a submission that someone has taken the time to send them. Without submissions, blogs couldn't function so the least we can do is say yes or no right? I've heard people say they don't want to hurt people's feelings by rejecting their work, but you know what, you're not being horrible by saying no. If a particular wedding isn't right for my site, I feel it's actually nicer to reply to the photographer and let them know that so that a) they don't waste their time in future and b) they can send the wedding to a more suitable blog instead (OK I'm getting off my soapbox now…)
Don't feel bad about setting up template emails (I often will edit the first line or so to make my reply relevant to each person. I will always use their name and will often add a sentence specific to them and their wedding – ie "Dear Mary, What a beautiful wedding. Your dress is gorgeous! I can't believe you made it yourself… etc etc". I then go into the template reply – "Thank you so much for your submission…etc etc."
The time you will save by editing and using basic templates is huge! If you find yourself writing similar emails over and over it make totally sense to use them.
Sub-Folders
The other way I keep my inbox de-cluttered is by filing emails in subfolders. My email has 18 folders (sounds a lot actually!) and when each email has been dealt with it gets filed accordingly. My folders are as follows:
Advertising
Contest Entries
Events
Guest Posts
Reader Requests
Magazine Orders
Misc.
My Photo Shoots
Nubby (stuff from my graphic designer)
Photo Pro Magazine
Praise
Press Requests
Rock n Roll Bride (this is where everything else goes…ie rejected submissions, non-important emails)
Tax Stuff
Thursday Treats
To Do
TV Stuff
Wedding Magazine
I think most of these are self-explanatory? I also use a colour coding system within these folders. For example, when I have everything I need for a submission (full set of images and questionnaire response from the couple) I mark the emails in blue (to do.) I then know when a submission is ready to be blogged. I go through this folder chronologically so I know when to post each thing and so I don't miss anyone out. If I'm hosting a contest, and accepting entries myself via email, I mark them within the Contest Entries folder in red so they are easy to locate when it comes to finding a winner.
My system of colours and filing may seem a little overzealous, but having a regimented  system like this helps keep my mind free of clutter, my inbox numbers low and my ability to search for old emails faster.
I hope this helps you a little bit with taming your email monster and will start you thinking about your own email categories, templates and folders!
Shameless Pimp
I don't know if you've seen, but I'm now doing blogging workshops in London! In these I'll be talking about running a successful blog, how I earn my moolah and all that businesses-but-in-a-non-stuffy-business-way kinda stuff. In these workshops I'm happy to share anything and everything you want to know about how I run my business.
The first two (November & December) have already sold out but if you'd be interested in coming to one of these in future, be sure to get your name on the VIP list to be notified when new dates are announced. To do this simply 'like' the Cherry Sorbet facebook page and add your name to the thread relating to the Rock n Roll Bride Blogshop!
UPDATE – a couple of people have asked which email service I use and its Thunderbird. I also get around 200 emails a day and yes I still manage to reply (usually) within 48 hours. It's all about organisation!