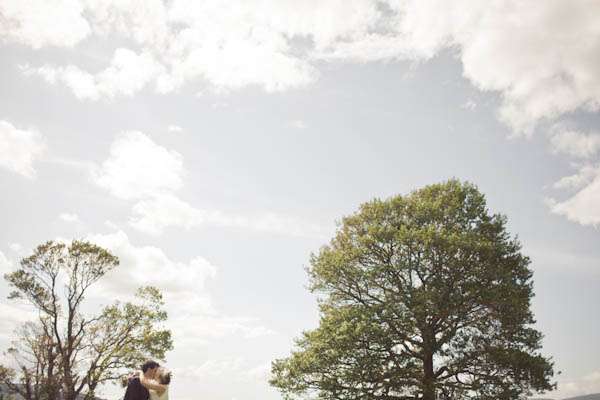 By the time you read this I will be back from the US of A and probably jet-lagged to the hills! I'll be blogging all about my American Adventures really soon, but in the meantime I've got this beautiful Scottish wedding from CandySnaps Photography to share with you.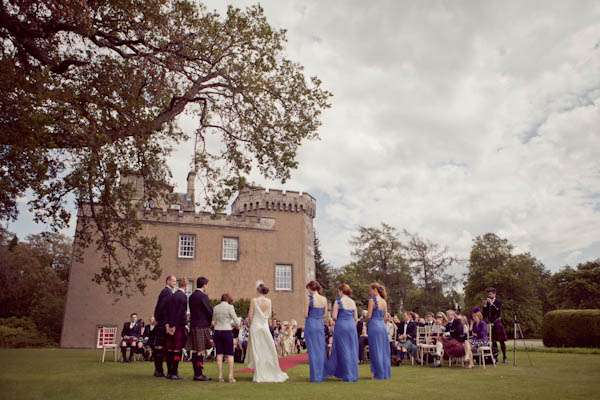 Fiona & Darren were married at Boturich Castle, Alexandria. They were married outside (which in legal in Scotland) and in front of the impressive castle. The bride wore a beautiful gown and veil handmade for her by a friend and vintage jewellery which had belonged to her Grandparents. The groom wore traditional Scottish kilt, the tartan of which was an Irish pattern (Murphy) which was his Grandmother's family name.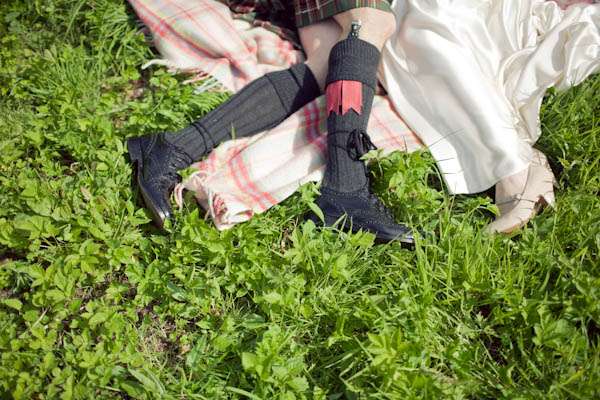 "Our wedding was a relaxed, homespun wedding with as many of our friends involved as possible," the bride told me. "Another friend played me up the aisle in the keyboard – Rolling Stones – She's Like a Rainbow the instrumental part. Many of my friends helped make all of the decorations – pom poms, moustaches, lips and  glasses and jam favours."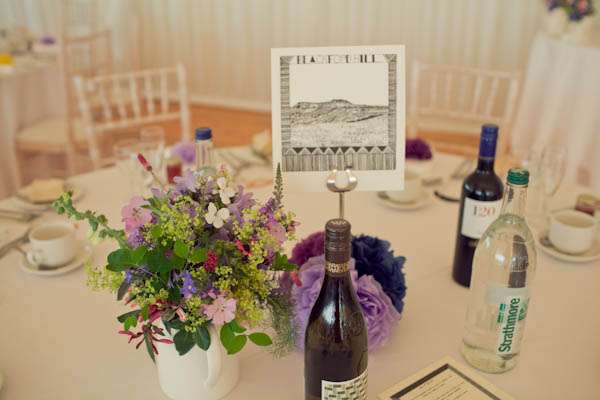 "I was so glad that it was able to be outside as that was what I wanted the most. I wanted a wedding where everyone would be laughing and smiling all day with a lot of fun. We did so much of it ourselves I wanted the personal touches to be really apparent."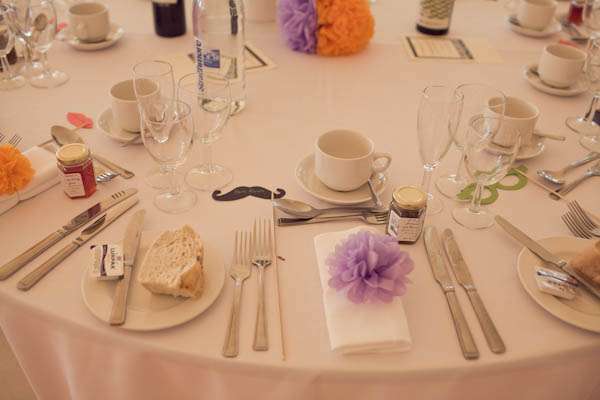 Thank you to Fiona & Darren for sharing their beautiful wedding with us today and to Caroline of CandySnaps Photography for sharing her beautiful images.
Photography Credit: CandySnaps Photography
Venue: Boturich Castle, Alexandria
Bride's Dress: DIY
Bride's Shoes: Kurt Geiger
Bride's Headpiece: DIY & Urban Bride (headband)
Bride's Jewellery: Vintage
Groom's Outfit: Slanj Kilts, Edinburgh
Bridesmaid's Jewellery: Rene Walrus
Cake: DIY
Flowers: Mayfield Flowers
Band: Nightshift
Invitations: DIY (sister)