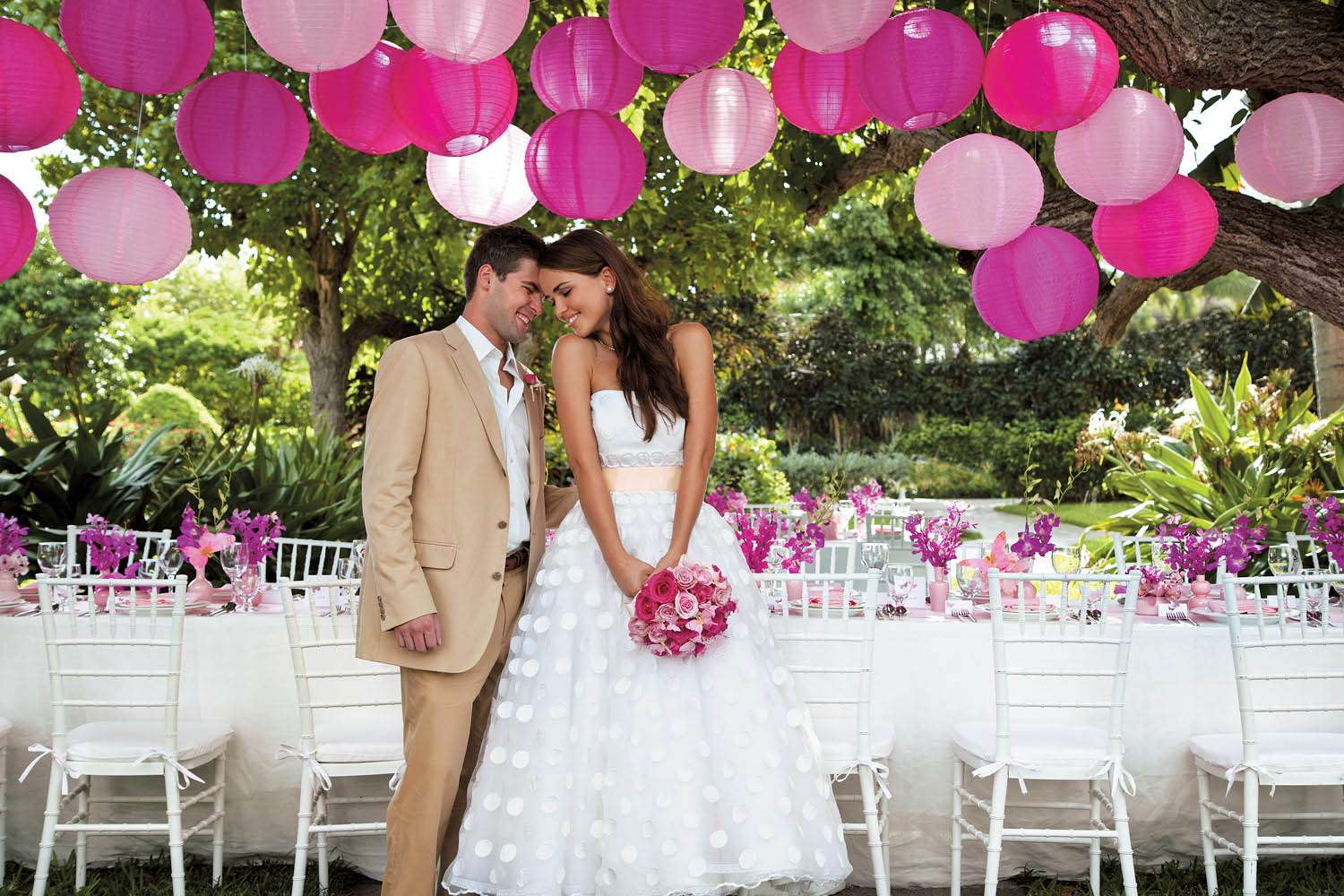 I've got a slightly different kind of post for you today, sponsored by Sandals and Martha Stewart Weddings. I have to say, I got pretty darn excited when I received the call from these industry giants wanting to work with little old me!
Sandals have put together a series of three videos, following the story of a couple getting married in Jamaica using their service. The incredible Martha Stewart Weddings are working alongside them to style the weddings of their lucky clients too. The company were keen for me to be the lucky blog to share these fabulously made videos and I have to say my mind has certainly been changed as to what a 'package destination wedding' can really be. Doesn't the whole wedding looks just totally divine? The couple were able to escape from it all and plan the intimate wedding they wanted – just for them – and that dear reader, is what being Rock n Roll is all about!
But what about the price? Well unbelievably having a wedding as luxurious as this one doesn't have to rival the cost of the royal wedding. Sandals state that the price of the average destination wedding is just £6,585 but incredibly a Sandals wedding can actually be complimentary! They explain,
"Sandals Resorts, the Caribbean's leader in destination weddings, have broadened their existing 'complimentary wedding' offer, meaning that for a limited time, couples who book their WeddingMoon in a Premium room category at any of the 14 Luxury Included Sandals Resorts will receive a free* Beautiful Beginnings wedding by Martha Stewart! This fantastic offer replaces the previous requirement for the free wedding, whereby couples needed to book a Concierge room category or above to be eligible."
They offer a wide range of locations including Jamaica, Bahamas, St. Lucia & Antigua. Each location offers you something different so you really can plan the destination wedding of your dreams!
For more information about having a destination with Sandals and Martha Stewart Weddings, check out their website right here.

Getting Married Abroad – A Bride's Diary by Bright_Star_Digital
I will be sharing the next video in the series, Make Up Tips When Getting Married Abroad, soon!
*Promotion terms and conditions
Offer valid for UK, Irish and European bookings only, made now (3rd May 2011) until 30th December 2011, for arrivals 15th August 2011– 15th December 2011. Applicable on minimum 6 nights stays in a Premium room category or higher. Reception is for bride, groom and 2 guests. Guests not meeting the promotion requirements still qualify for the free Beautiful Beginnings package but must pay the Government/Administrative fees which are $250 in Jamaica, $500 in Antigua, St. Lucia and the Bahamas.