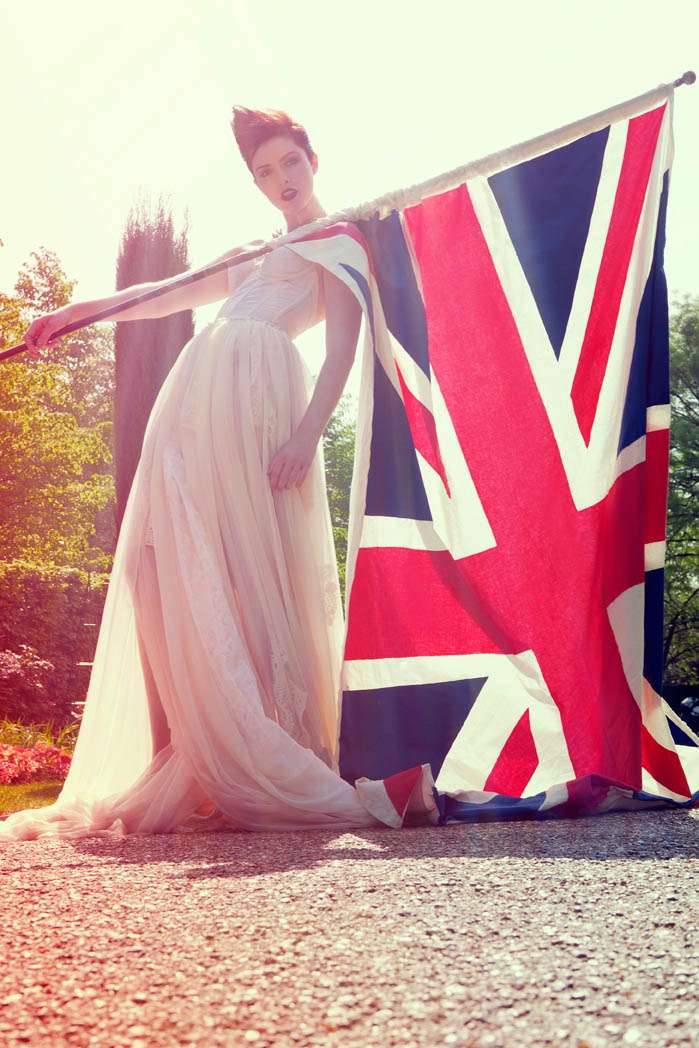 So the big day is tomorrow. As I've said previously, I'm not doing a huge homage to the royal wedding on the blog (there's enough royal wedding fever elsewhere thank you very much!) however this shoot, inspired by the event, really caught my eye this week. I love it for it's slight sex pistols/1970's punk edge. Cool Britannia indeed!
The shoot took place in Regent's Park, London last week. Bride Noelle hand made her vintage-inspired floaty dress. "We decided to do this cherish the dress shoot with a Great British theme, just in time to celebrate the royal wedding," photographer Rebecca told me. "We also tied in a fairytale them as the royal wedding is set to be a true British fairytale. Noelle also brought along her pet Pug percy for the shoot, who was just adorable and loved rolling around on the British flag."
No matter what your thoughts on the wedding tomorrow, I hope you'll enjoy this stylish shoot…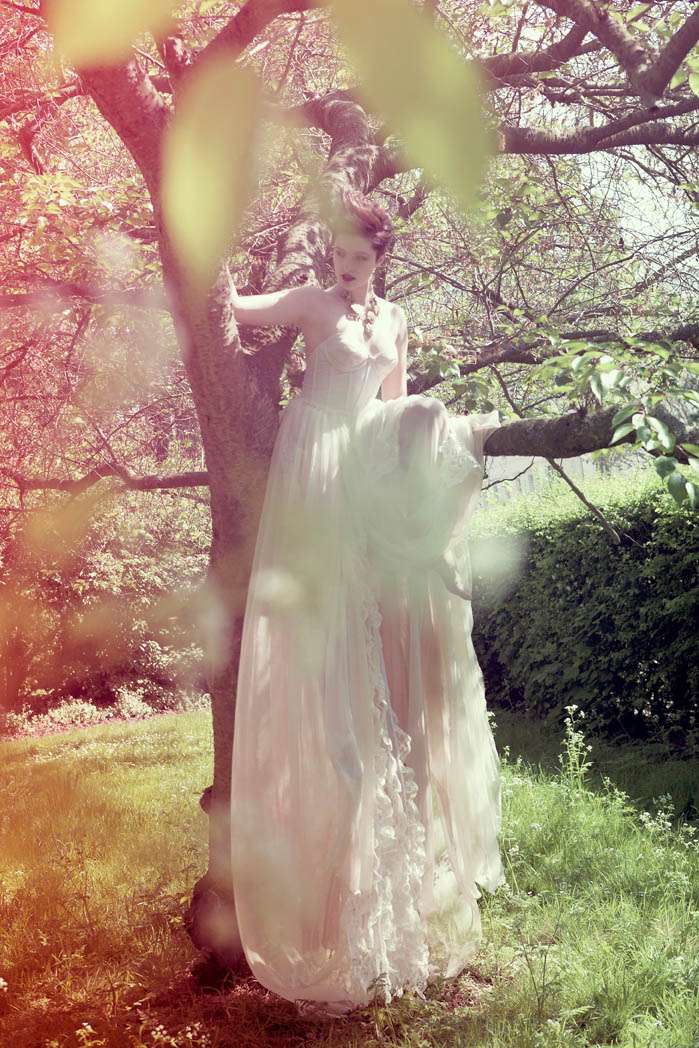 Big love and thanks to Rebecca & Noelle for sharing this with us today.
Photography Credit: Catwalk Wedding