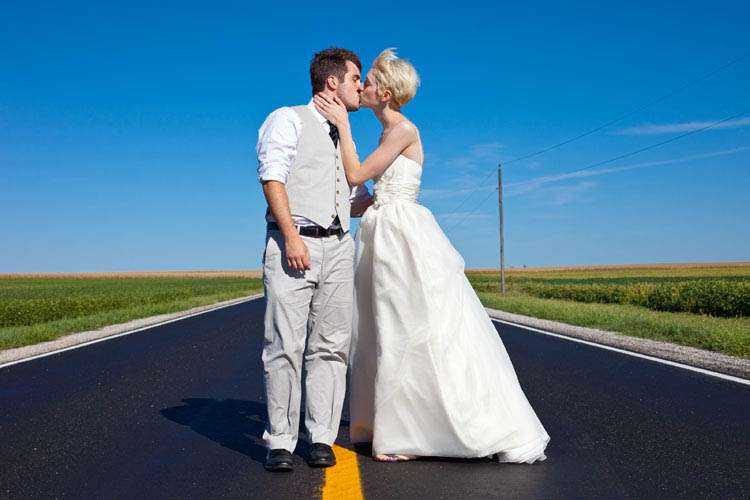 "Basically our tastes tend towards simplicity and we're blessed to be surrounded by loving, creative people who helped the wedding feel very 'us.' …very down-home, cornfields & college towns… us" explained newlywed's Kelly & John when I asked them about their wedding inspiration.
The couple were married at St. Patrick Church, Urbana, IL. "We grew up in neighboring suburbs, went to undergrad together, and then Kelly moved to the city for a grant while John continued studying at the University of Illinois Urbana-Champaign," they continued. "As our future home, at least for a few years, Urbana was perfect for the wedding. Central Illinois was far enough from home to be out of the often over-commercialized urban wedding market, yet close enough for our family to make a day trip. Plus, we really liked the Irish influence at St. Patrick, a small, beautiful church in our neighbourhood." Following the service, the wedding party headed to their reception at Silvercreek Restaurant, the couple's favourite restaurant. The chef prepared three richly paired dinners from some of their favourite seasonal food.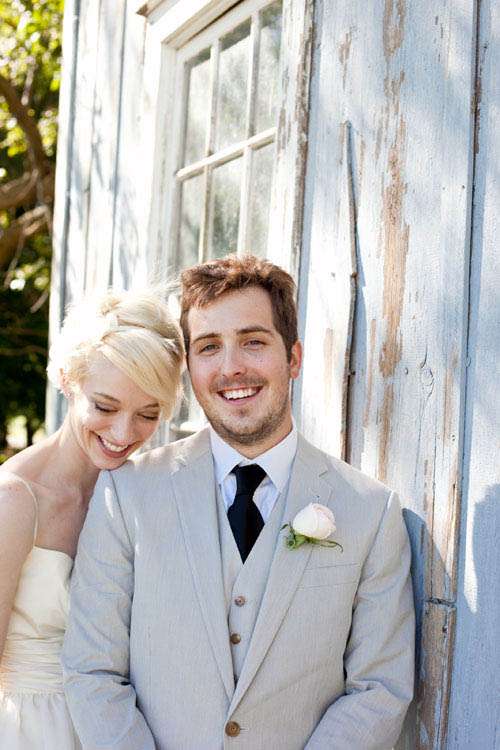 Kelly wanted to be comfortable and untraditional in her wedding day look and she found her dress on her very first try, soon after she got engaged from Mikaella Bridal. "On a whim, I visited a bridal shop near my hometown with John's Mom and sister. Certainly not one for strapless, cupcake dresses, I asked the owner to recommend something simple. I definitely wasn't expecting to find my dress, let alone have it be the first one! I tried on a few more afterwards, but ended up choosing this super-light, taffeta gown…which turned out to not even need alterations!" With her perfect dress she wore flat shoes as Kelly said she wanted to be comfortable!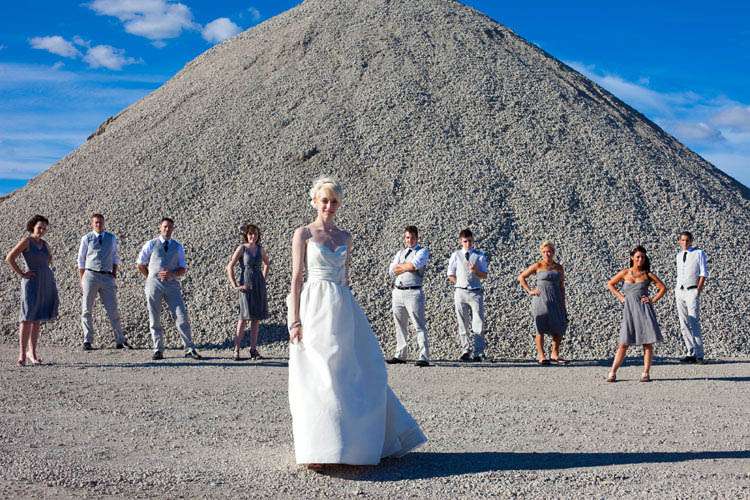 To keep in with their simple theme, the couple chose to DIY a lot of their wedding. They designed and printed their own Save the Dates & invitations using Vistaprint, created their own wedsite using sites.google.com to manage the RSVP's and provide their guests with extra information on their day, and home made all other paper goods like the order of services and table  numbers. Kelly's Dad even built a display frame for the place cards which were caligraphied by her Mum. Finally the couple tasked members of their families also collected small personal items for the reception which also really made the day a perfect reflection of them.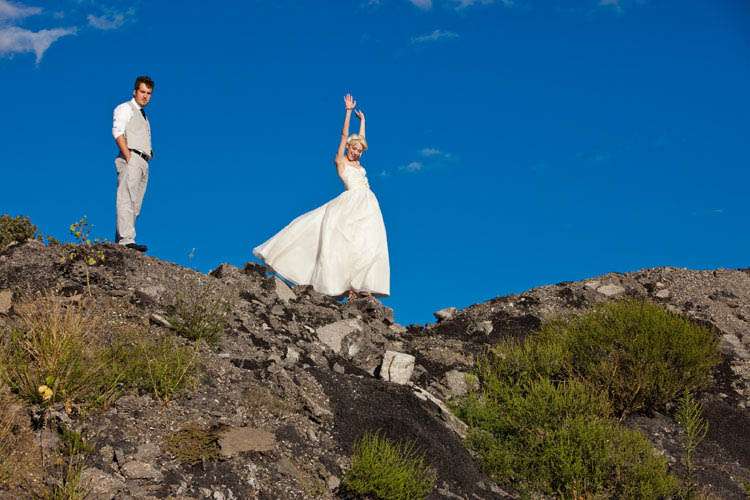 Lots of love to Kelly & John and their fabulous photographer for sending this wedding over today
Photography Credit: Studio 1147
Ceremony Venue: St. Patrick Church, Urbana, IL
Reception Venue: Silvercreek Restaurant
Bride's Dress: Mikaella Bridal
Bride's Headpiece: Forever 21
Bride's Rings: custom by Robert Liable, Champaign, IL
Groom's Suits: J Crew
Cake: Missy Holste at Sweet Indulgence
Flowers: DIY
DJ: Miranda Church at Bugbees
Bridesmaid's Dresses: J Crew