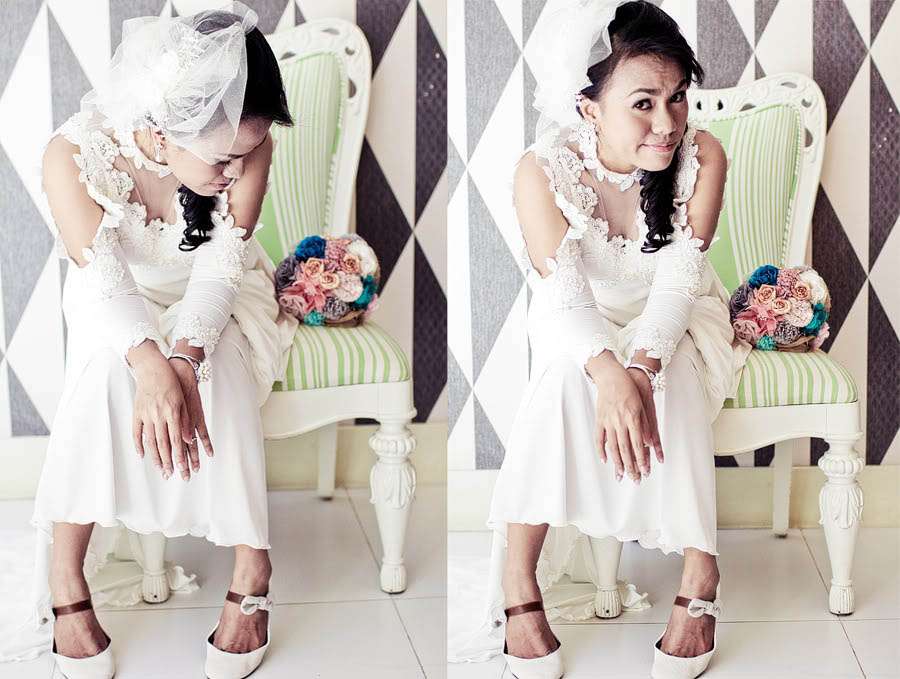 I am so EXCITED about sharing Josephine & Radney's wedding today! I first met Filipino photographer Josephine Sicad when she submitted some of her own photographic work for features on Rock n Roll Bride and I was instantly smitten with her vintage aesthetic and beautiful and genuine portrayals of true love! So when she told me that she herself was getting married, I literally couldn't wait to see the results….and I DIE at how fabulous they are!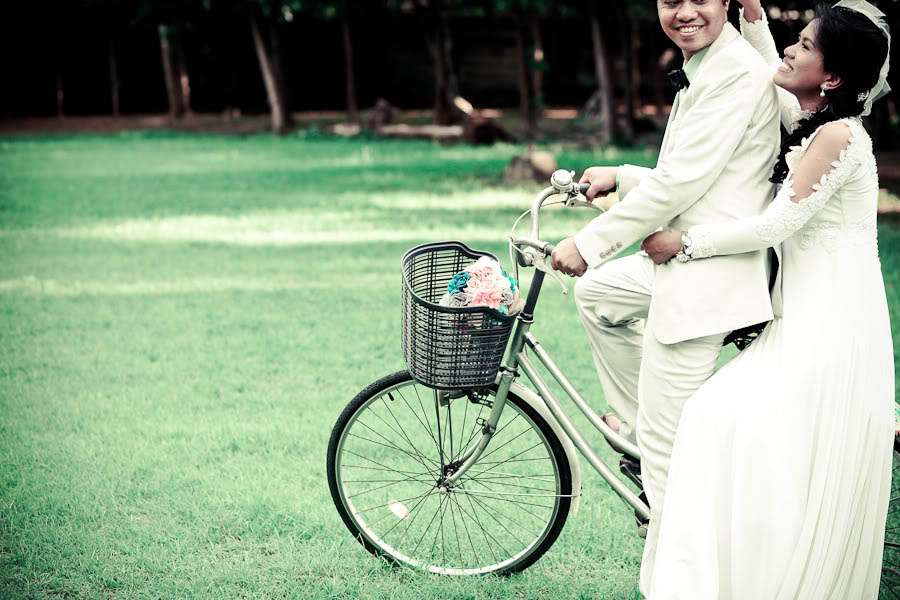 The couple got married at Vistamar Boardwalk in Mactan Cebu City, right on the beach in a DIY heavy, eclectic vintage style wedding. Josephine in particular worked really hard to create something beautiful and unique for their nuptials. First up, Josephine crafted her own unusual bouquet from vintage necklaces with fabric flowers on them and a recycled egg beater (!) as the 'stem'. She even used the left over beads and things from the necklaces in the centrepieces! She found this awesome bike pendant which she disassembled to craft Radney's boutonniere. In keeping with the bicycle theme, the couple chose to ride to their reception on a bike instead of getting in a car – which they decorated themselves.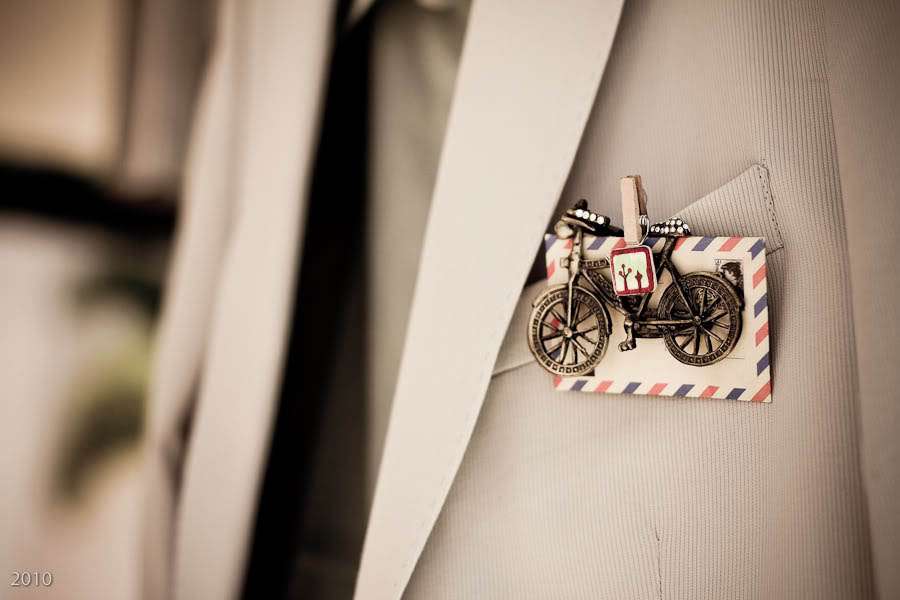 The invitations were created from their engagement photos, taken by a Josephine herself (I featured them here!) and were put together by her best friend Govinda. "I made the lay out for the rest of the invitation, while my husband doodled our wedding monogram (bride & groom on a bike)" Josephine explained. Instead of traditional favours, the couple gave vintage plates to their guests! It was a last minute idea that they put in because they fell in love with them and wanted to use them somehow!
Finally, the couple threw a "Best Vintage Attire" contest to help their guest get into the theme. " We wanted to encourage them to wear as much as vintagey tones in line to our wedding theme," Josephine explained. "At the end of the party, we awarded the best one with a vintage mini-jukebox radio I had bought. For the rest of the party, we threw out questions on 'How will you know the Bride & Groom? And anyone who got an answer correct was allowed to pick any quirky item decorated from the centerpieces to take home."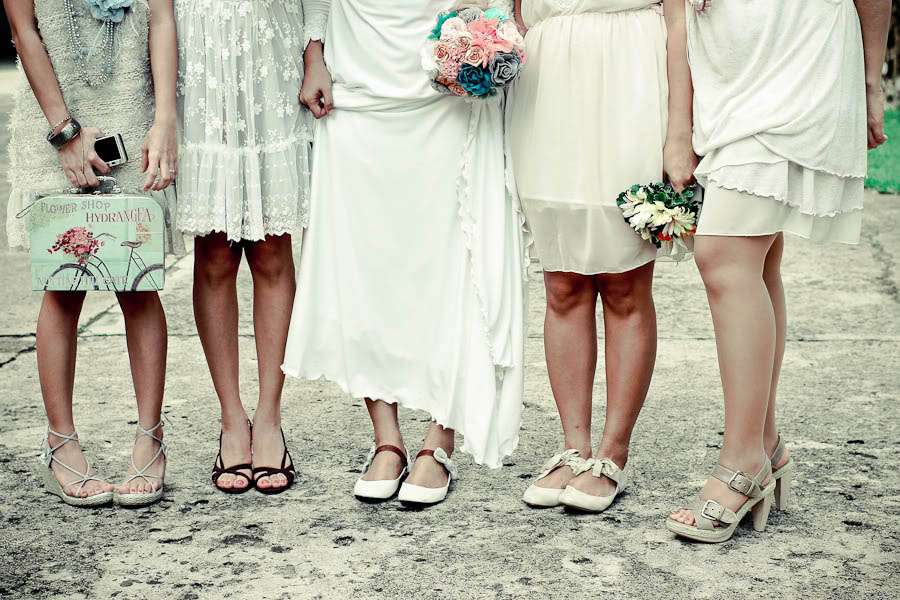 This wedding is gorgeous and Josephine & Radney are adorable. It is a pleasure to share these photographs with you todat! Huge thanks to them both for sharing.
Check out their ridiculously cute super 8 video too!
Photography Credit: Rock Paper Scissors 
Videographer: Franz Arrogante
Ceremony Venue: Archbishop's Palace Chapel
Reception Venue: Vistamar Boardwalk in Mactan Cebu City
Bride's Dress: Custom made by a friend, Jolito Bacus
Groom's Suit: Zara
Bridesmaid's Dresses: Picked their own
Cupcakes: Kusina Habana Catering Services
Coordination/Planning: Tisha Mae Sanchez-Cue
Flowers & Styling: Lushblooms
Band: ADLIB
Invitations:  Govinda