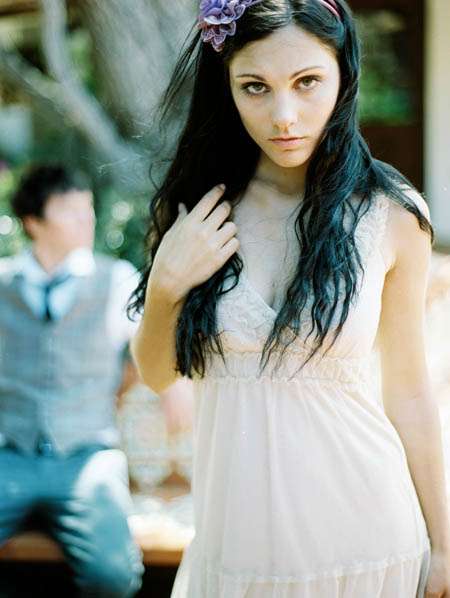 I'm concluding today's Film is Not Dead extravaganza with my favourite couple from the shoot out. How cool are these two?
Randy is wearing slacks by Calvin Klein, shirt from Shirt Express and a vest from Flashbacks thrift store (Encinitas).
Shay is wearing a dress and headband, both found at  Flashbacks thrift store (Encinitas).
And finally – all three gorgeous couples in one group shot. Love it!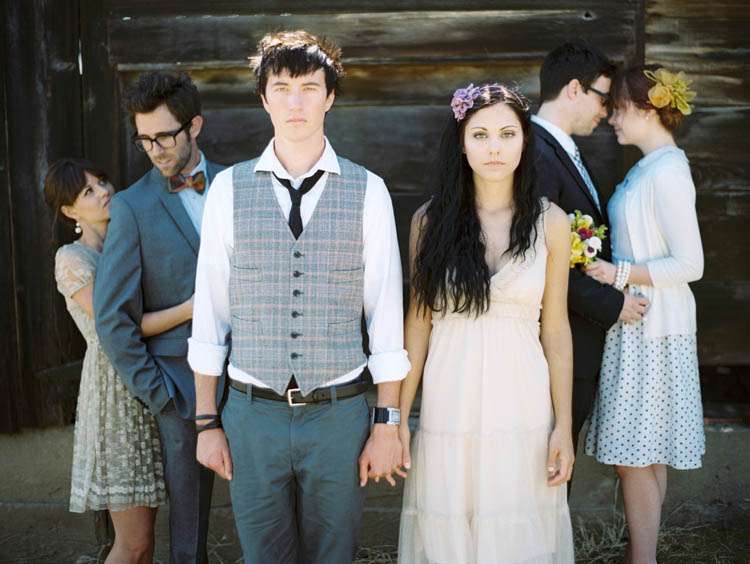 Thanks to Jonathan for sharing these
Credit: Jonathan Canlas Photography
Jonathan hosts a number of 'Film is not Dead' workshops every year. The next workshops that still have spaces available are due to take place in Seattle on July 18th-20th 2011 and in Park City UT on October 3rd-5th 2011. For more info, check out the blog and get in touch!