Simple, sweet, tattooed Nashville lovelies. I am crazy in love with the pink bike (erm…of course) the vintage records (another trend I'm not yet tired of) and the lake side setting. That water looks incredible and it goes without saying that Rennie & Joe are one hell of a cool couple. LOVE!
I am already looking forward to seeing the results of their Septemeber wedding after Rennie told me, "We have known each other for 19 years (we met at age 11 and were each other's first kiss), we felt that our engagement photos should showcase the life we've built together. We opted to have a simple shoot at our home rather than a 'location shoot'. Our wedding will be this September and we will feature a 1960's theme – rock n' roll, soul, dresses from 1960's Vogue patterns and vintage motorcycles (Joe has restored a 1973 Norton Commando)"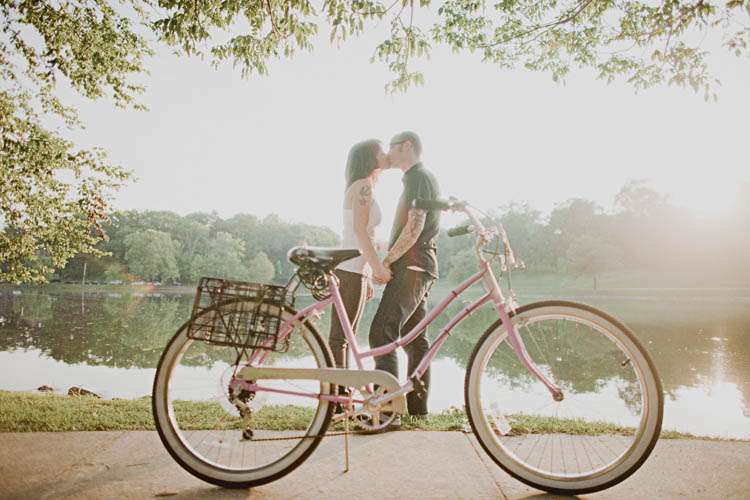 Thanks to Rennie & Joe for sharing their cute ass session with us today. I can wait to see your wedding!
Credit: Souder Photography