You know what, I was supposed to wait until tomorrow to share these but I just couldn't. It was like having to keep a secret and I'm no good at keeping secrets!  I'm sure many of you have been waiting with baited breath to see these – hell, I know I have been dying to get these out! It's worth the wait though I assure you.
Carly & James tied the knot at a winery in Sanger, CA. Her dress was an authentic vintage tutu style dress and feathery veil and James didn't even want to shave on the day – he rocked it though right!? So without further ado…prepare to be blown away by greatness. A Rock n Roll Bride classic if ever I've seen one.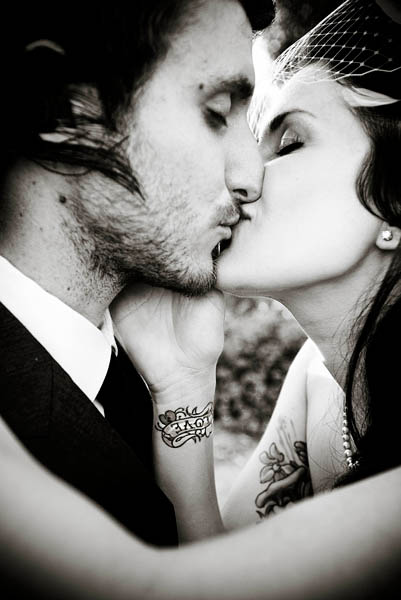 Again, thanks to Dani for sharing these…I feel so lucky to be the blog to bring them to you!
ps you absolutely must click on all the photos and check out all the details – the thumbnails do not dothis wedding, and this couple, justice!
Credit: Dani Mac Photography