You lucky lucky things, I have a couple of ridiculously gorgeous ruffled dresses to share with you today, starting with this yellow beauty. Photographer Apryl deemed Rock n Roll Bride worthy of being the first blog to share her work…like, ever. How awesome is that? Oh…and how awesome are these?!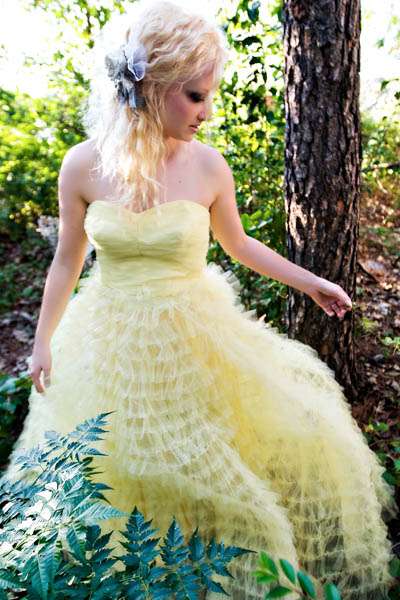 The dress, a Clifton Wilhite original found at Junkadoodle was a bit of a mess when they found it, however Apryl and her team, including Katie (who played model for the day) & Sally from Revolution Gardenwho supplied the masquerade masks cleaned it up and rocked out to get these amazing shots. Truly inspiring!
Thanks to Apryl for sharing these. I can not wait to see more from you in future!
Credit: Apryl Ann Photography