Will & Aine had a Latin/ rock n roll wedding with gorgeous vintage touches in Santa Cruz. The term 'vintage' is thrown around a lot when it comes to weddings but looking at Aine's stunning…and I mean stunning…dress handmade by a friend and matching hairpiece, what other world could I use? The two-layered style, the cameo, the embellishments, the cut…it's swoonworthy stuff!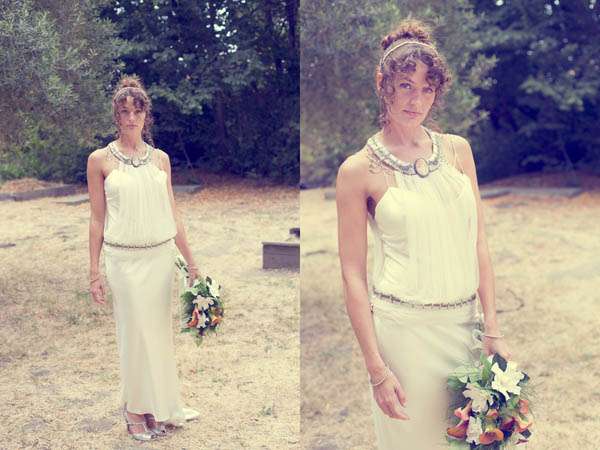 Will is a musician and plays in a Samba band so the day had a very Latin feel – from the bright colours (I adore orange and pink together!), the details and the music – it was a real eclectic mix of styles but it worked perfectly.
Thanks so much to Gabrielle for sending me the exclusive first look at this stunning wedding. If you need more then go check out her blog and the slideshow!
Credit: Gabrielle Fox Photography