As soon as I saw this first image I knew I'd be featuring this wedding! Hello!? They had a sign said 'Rock n Roll'!
The way too cool Matt Miller has just joined the Our Labor of Love family and wanted me to share his first wedding shooting for them. Oh yes, what a beaut. Mr Miller I salute you!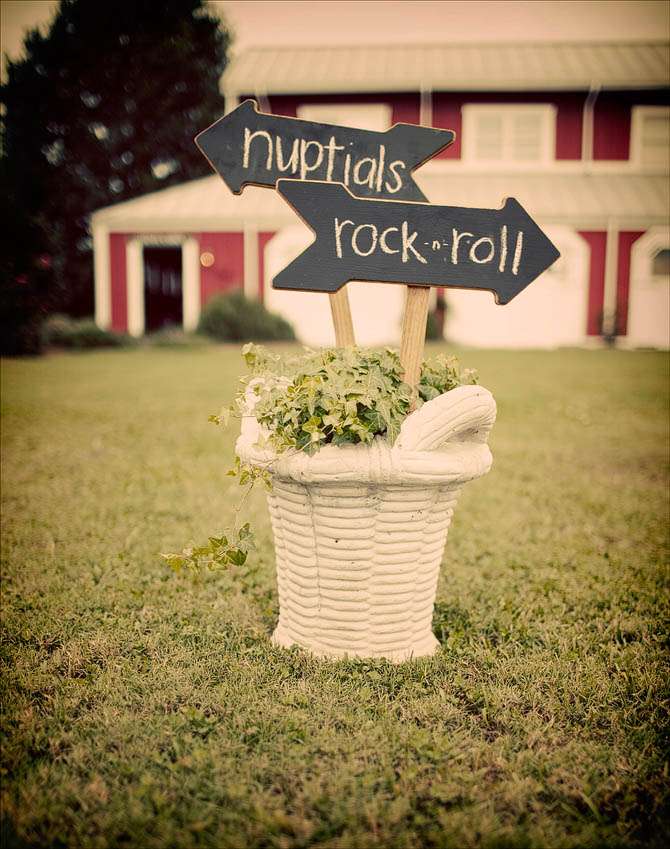 ever since nicole hit me up to tell me about her wedding and if id be into shooting it, every detail she talked about made the hair on the back of my neck stand up. she and her friends have been collecting jugs and mason jars from antique shops for the past year for the centerpieces. nicole's aunt pitched in her lantern collection to complete the tables. guests and family brought in cakes, pies, and cupcakes which made for a table of dessert madness that no one could resist. the whole night was a whirlwind of kisses, ear to ear smiles, and dance party goodness!
Thanks to Matt & everyone on the Our Labor of Love team for sharing this wedding. I don't normally say this but can I please get a 'woop woop?!'
Credit: Matt Miller for Our Labor of Love