Credit: Via I Love Muffins
Behold..the TokyoMade contest winners!
Comment winner: Carolynne Reina
OK, I love that bee ring. But as much as I love it, I know my maid of honor would love it more, so I am going to try to win it for her. She has been just amazingly awesome with my upcoming wedding so far and theres still 8 months to go!
"The bee is more honored than other animals, not because she labors, but because she labors for others"
-Saint John Chrysostom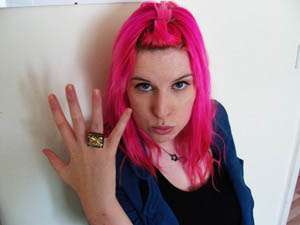 Twitter Winner: bloggeddown
@RocknRollBride @TokyoMade I need to win the violin ring because I want to wear it to a rock concert and look like a kawaii pop star!!!
Congratulations guys. Be sure to email me your addresses to send your prizes to you!
Everyone else be sure to go check out the rest of the TokyoMade store – there are some absolute beauties there.