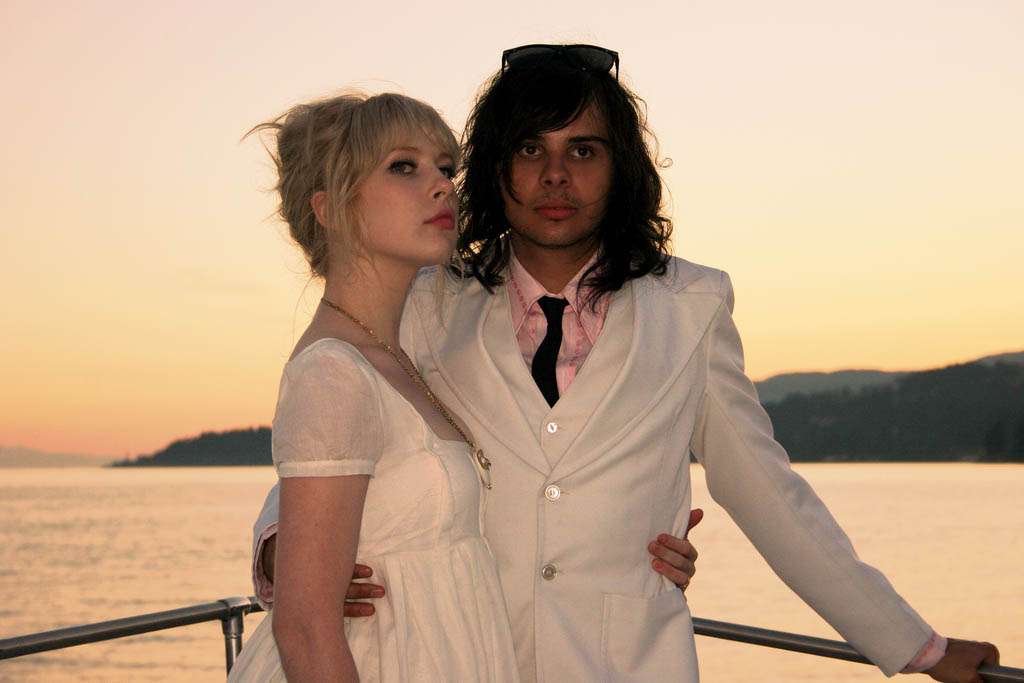 I remember this wedding from a few months ago and I've just re-found the pictures, aren't they cute?  The ceremony took place on a beach, with the reception on a boat.  The photographs have such a 7's vibe to them, it makes me wonder if this wedding was actually from the 1970s!  Can anyone shed any light?
A gorgeous vintage bride and groom…gotta love it!
Edit: I have just received an email from Hannah, the bride, telling me all about their wedding. It was a recent event and the 1970s vibe was exactly what they were going for.
"Our wedding was tossed together in three weeks. Initially we had planned on a private exchange of vows with just our parents present and having a big friend filled party on our first anniversary. I think it started heading in a different direction when we were shopping for shoes (which proved fruitless and we ended up barefoot) and I had a swooning moment when I realized that I would need a lady friend present at this ceremony and so Landon decided he would need his best friend and his best friend would come with his girlfriend and mine with her significant other."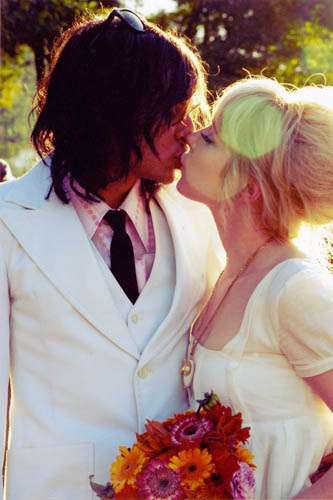 "After that we just started inviting friends that we'd bump into that week and it slowly grew into the intimate and wonderful gathering that it was. My dress I drew out and brought to a friend of mine that sewed beautiful and delicate garments (sadly she is no longer working on her sewing projects but has moved on to something equally delightful and a great deal more delicious – cooking!) she did a magnificent job even adding "something old" – glass buttons that belonged to her grandmum. Landon had his white vintage suit altered to fit and borrowed a pink button-up from a local vintage store that we were chummy with. After a beautiful sunny ceremony on the beach we all hopped aboard a lovely yacht (courtesy of my Dad) and watched the sunset from the sea, enjoyed delicious beverages, salmon and cupcakes and jams from our laptop on the top deck. At the end of the night instead of tossing my bouquet I took it apart and gave flowers to all my beautiful lads and ladies. It was a truly magical (and with the exception of the yacht cheap) day and I wouldn't change a single thing about it!"