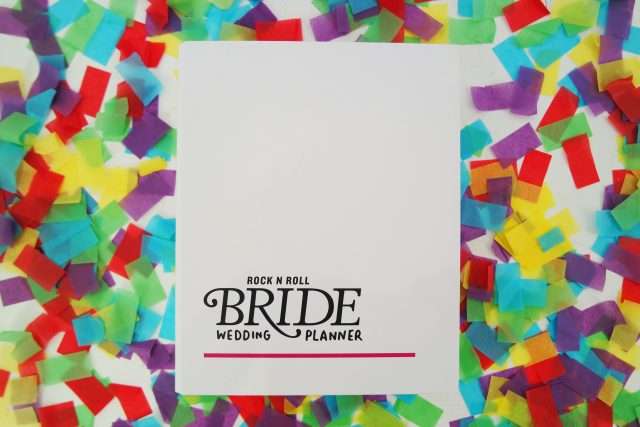 I am in full-on 'totally psyched for the year ahead' mode right now. I've got a bunch of new projects in the works and I'm feeling all together really positive about 2018 and what it might hold. A lot in part to all your incredibly kind comments on last week's post about the future of Rock n Roll Bride. You really have no idea how happy reading all those replies made me.
So, to celebrate this new-found feeling of joy, I've decided to drop a surprise giveaway on you. It's just my way of saying thank you for all being so wonderful. I've partnered with my babe Veronica Dearly to give THREE lucky readers a Rock n Roll Bride x Veronica Dearly prize package including the wedding planner, a two pins of their choice.
I am so proud of the wedding planner, and I know it's really going to help you when organising your alternative wedding. Why? Because I wrote the damn thing (haha)! But in all seriousness, I've put all my insider wedding planning knowledge into it so if you're foundering or don't know what the hell you need to do, this is the next best thing to having me on speed dial.
Plus it's hella cute and has STICKERS,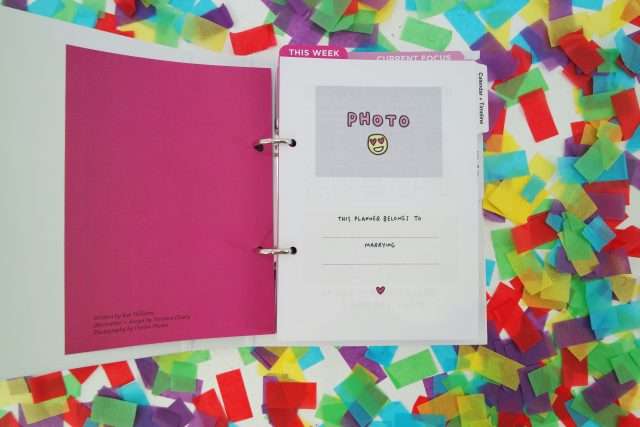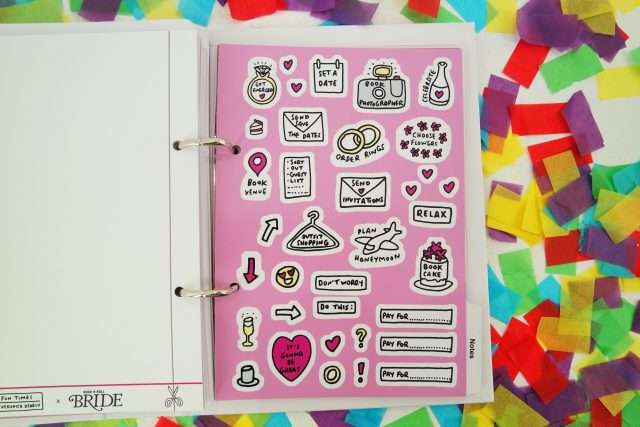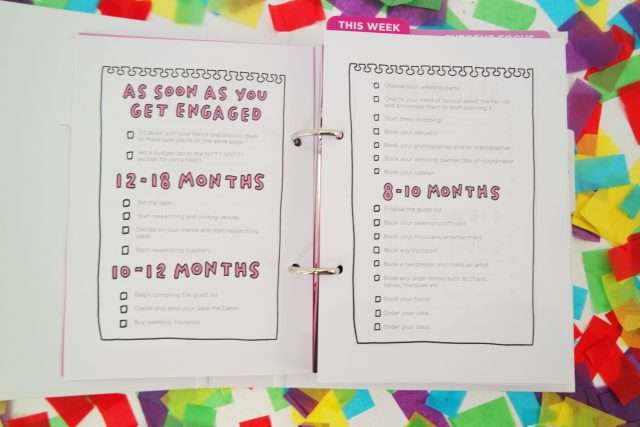 The planner comes in a super fancy A5 ring binder and is going to make you so damn organised you won't know what to do with yourself. It's broken up into four sections: Calendar and Timeline, The Nitty Gritty, Fun Stuff and Notes. The 12 month calendar is where you'll jot down all your appointments and generally plan your life (it's date-free meaning you can start using it right away), and the planning timeline will let you know what to do and when. There's even a budget checklist to keep you on track.
The Nitty Gritty section is where we get down and dirty with every aspect of the planning process. I've shared my tips for each important bit (from choosing your dress, writing your invites, managing your guest list and RSVPs, choosing your cake/ flowers/ decor etc) and I've even written you some madlibs to make writing your own vows a breeze.