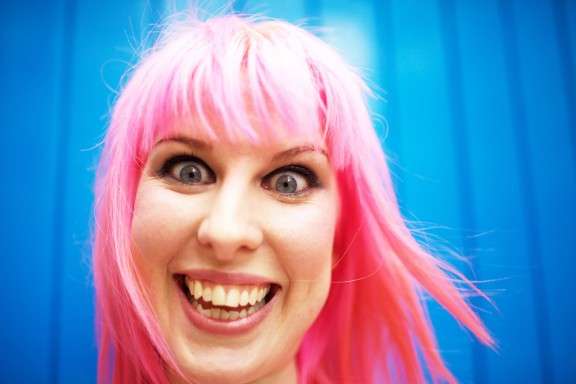 Before I start, I just want to say one thing…ARGGGH!
Yeah that's right, I'm posting some pretty hideous (and ahem hilarious) photographs of myself today. I hope you'll find this slightly scary post both helpful and funny…that's the idea anyway! So, ready to see me looking haaawt!?
Looking naturally beautiful on your wedding day is something that's often referred to by some as a bit of a given. "On your wedding day you'll be so glowingly happy that you will look as stunning and radiant in the photographs as you did when they were taken" they say…and they're right…right!?
Well yes and no. I'm sure you're all with me in some degree on this one, that there are certain areas of your body that you're never going to be happy with. No matter how often your fiancé says you're beautiful, when you look at a photograph of yourself your eyes are always first drawn to your arms/nose/chin/stomach aren't they? Yeah me too…
Let's be honest with ourselves here and say that we are all a little bit worried about how we're going to look in our wedding photographs. Looking at yourself in a photo can be seriously HARD if you have a hold ups about how you look, and actually even if you don't. There isn't a person in the world who hasn't taken a bad photograph, but if you're anything like me, you'll be praying that the happiest day of your life will be reflected as such in the photographs. Not to freak you out any more, but after all these are the photos that will remain on your parents' and grandparents' mantelpieces forever.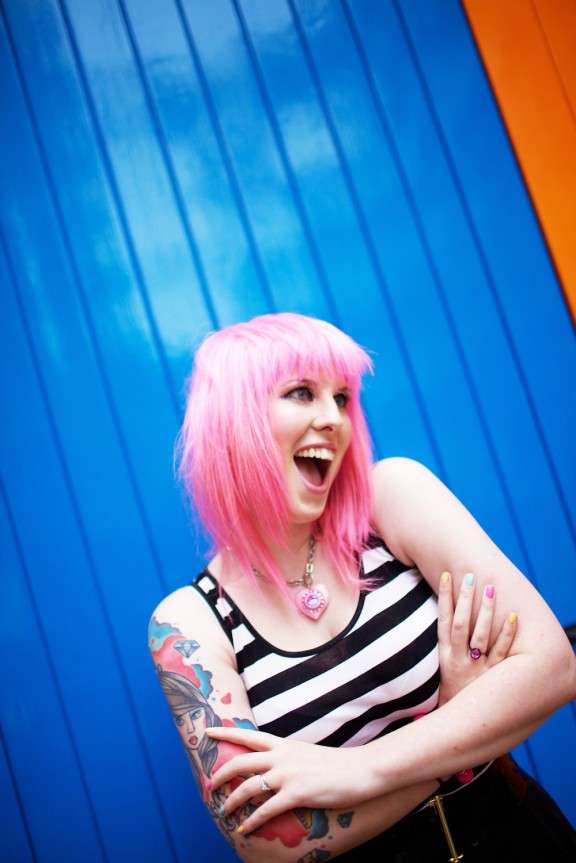 "Now come on…!" I hear you cry "Kat Williams we've seen you in hundreds of photo shoots and you always take a good picture." Well I'm here to burst that little bubble for ya right now ladies (and gents.) If you could see the photos that end up on the proverbial cutting room floor after one of my shoots…well…you certainly wouldn't be saying that! And before you say so, no I'm not just being modest. I can take a seriously BAD picture. Just ask all the photographer's I've worked with!
However what I have learnt over the past few years of prancing about in front of the camera, is how to pose (and be posed) correctly. I now know how to position and angle my body to accentuate my good bits and hide my wobbly bits. Today I want to pass that knowledge onto you. The point of this post is not to make you dwell in the parts of yourselves that you dislike, but to celebrate the parts you do like and to learn how to look the very best you can. I am a firm believer that everyone can take a beautiful photograph – all it takes it the right photographer (for you) and some clever posing. I seriously hope you will thank me for it too, because sharing some photos of me looking well…awful…is quite a momentous thing for me!
So last week I met with my friend, photographer David McNeil to take some good and badly posed shots in order to show you what to do and of course not what to do in your wedding pictures or bridal/engagement/trash the dress shoot. Thank you so much for all your comments on last Friday's post about this subject – we've tried to cover all the areas you asked for so I hope you get some ideas of how to look as smokin' as you feel in your wedding photographs.
OK, deep breath…
Chin / Neck
I was both surprised and comforted that so many of you seemed to have the same most hated area as me! I detest my chin and neck area (what is it with my fat neck!?) It's so easy to get that awful double and/or dimply chin look in photographs too… argh!
Bad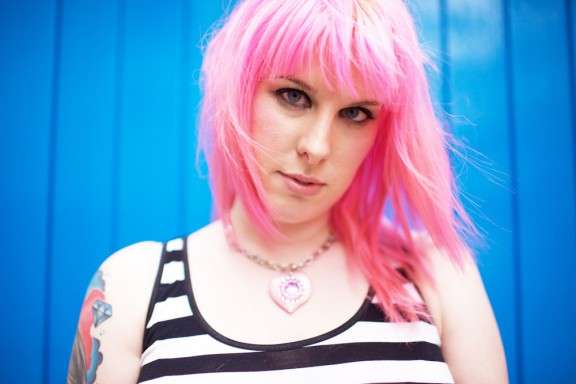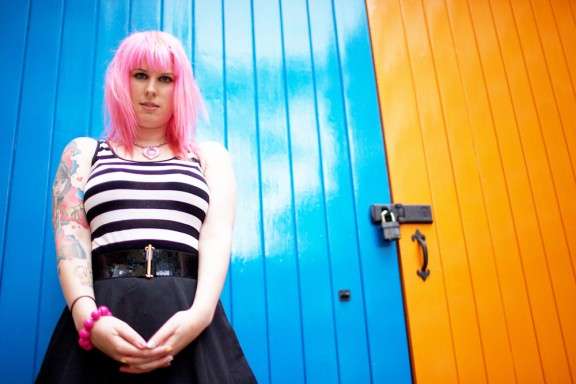 In order to combat this, raise your chin by a few degrees and twist your head slightly away from the camera. Then, either focus your eyes a point above your natural eye line or look back down the lens. Tilting your chin upwards will elongate the neck, pull the skin tight and smooth out any wrinkles/folds. Even if your photographer is shooting from a low angle (argh scary!) or straight on, this pose will look a million times better than looking straight at and directly down the camera. See…?
Good