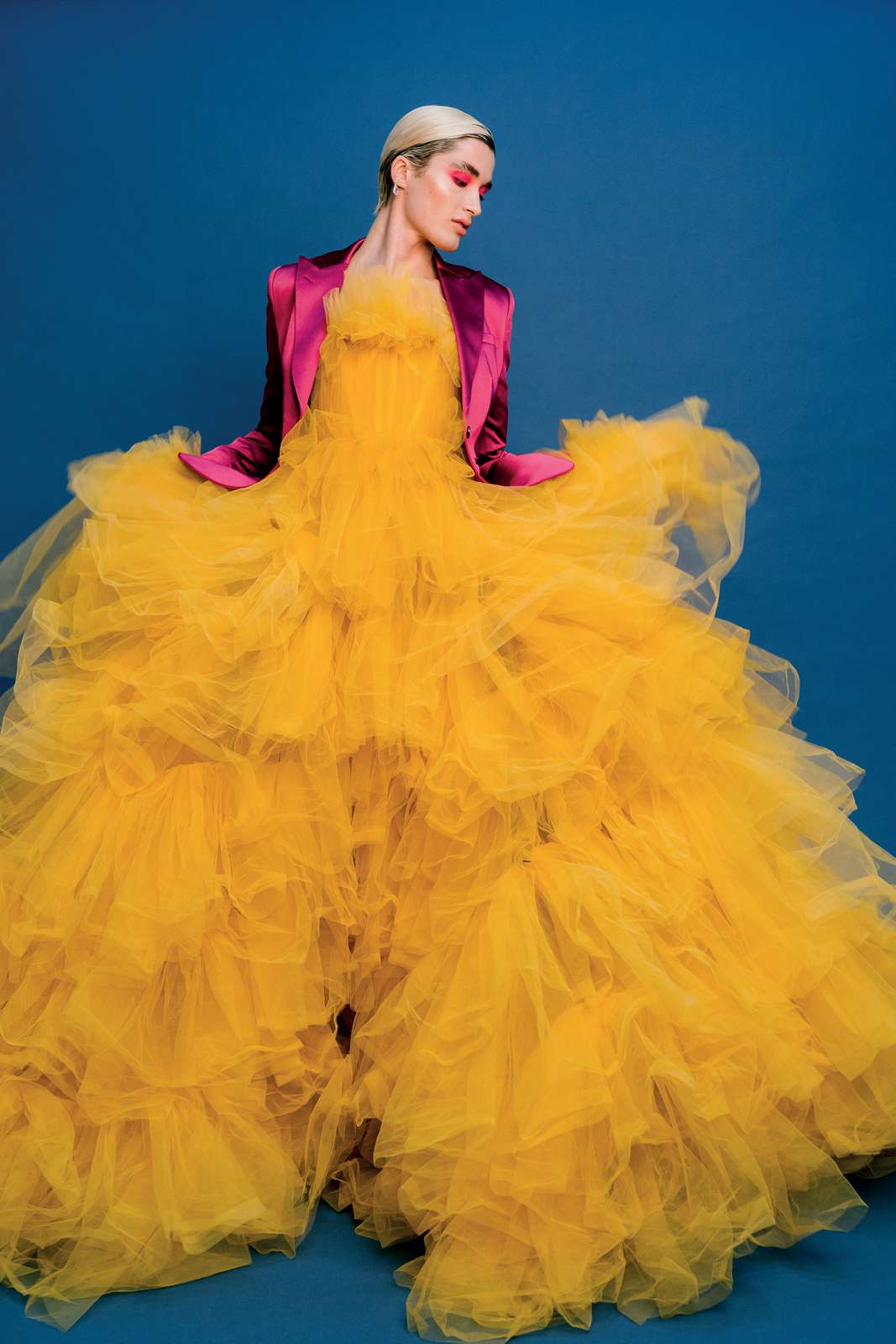 Hello colour lovers!
There were two things we wanted to do with our Jan/Feb issue's shoot – to inject some much-needed colour into the proceedings, and to play around with gender expression. We've never had a male cover star, or done a shoot with just a male model, and this theme felt like the perfect opportunity to finally do so.
The super-saturated colour palettes were so fun to put together and after such a tough, dreary few years, we couldn't think of anything better – anything more needed – than kicking off 2022 making a bold and bright statement.
Minimalism is dead. The time of being self-conscious and shy is over. It's time to let your colours fly, show off your unique sense of style and have fun with fashion again. Relegate those sweatpants to the back of your wardrobe, it's time to experiment and discover a new colourful you!
LOOK ONE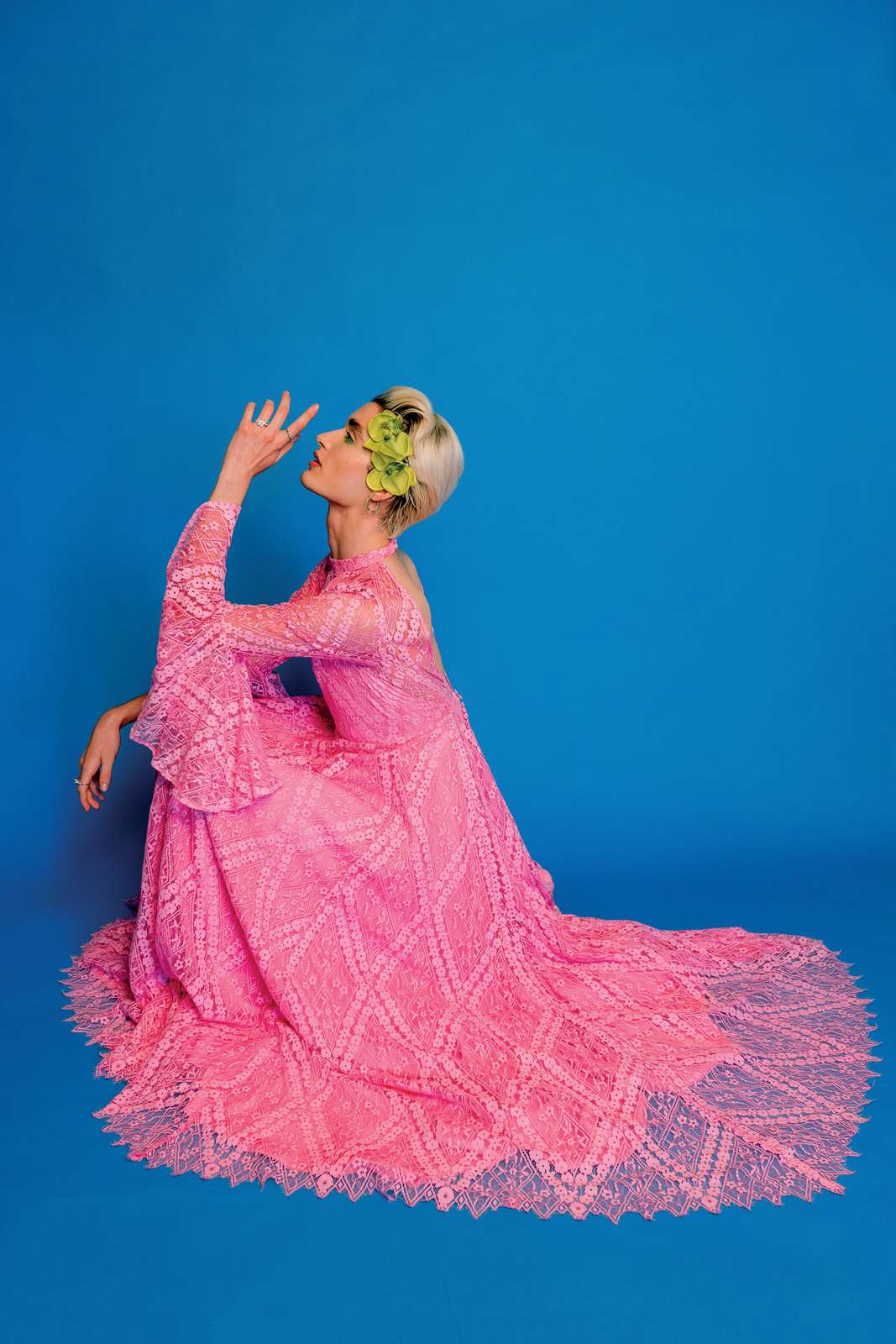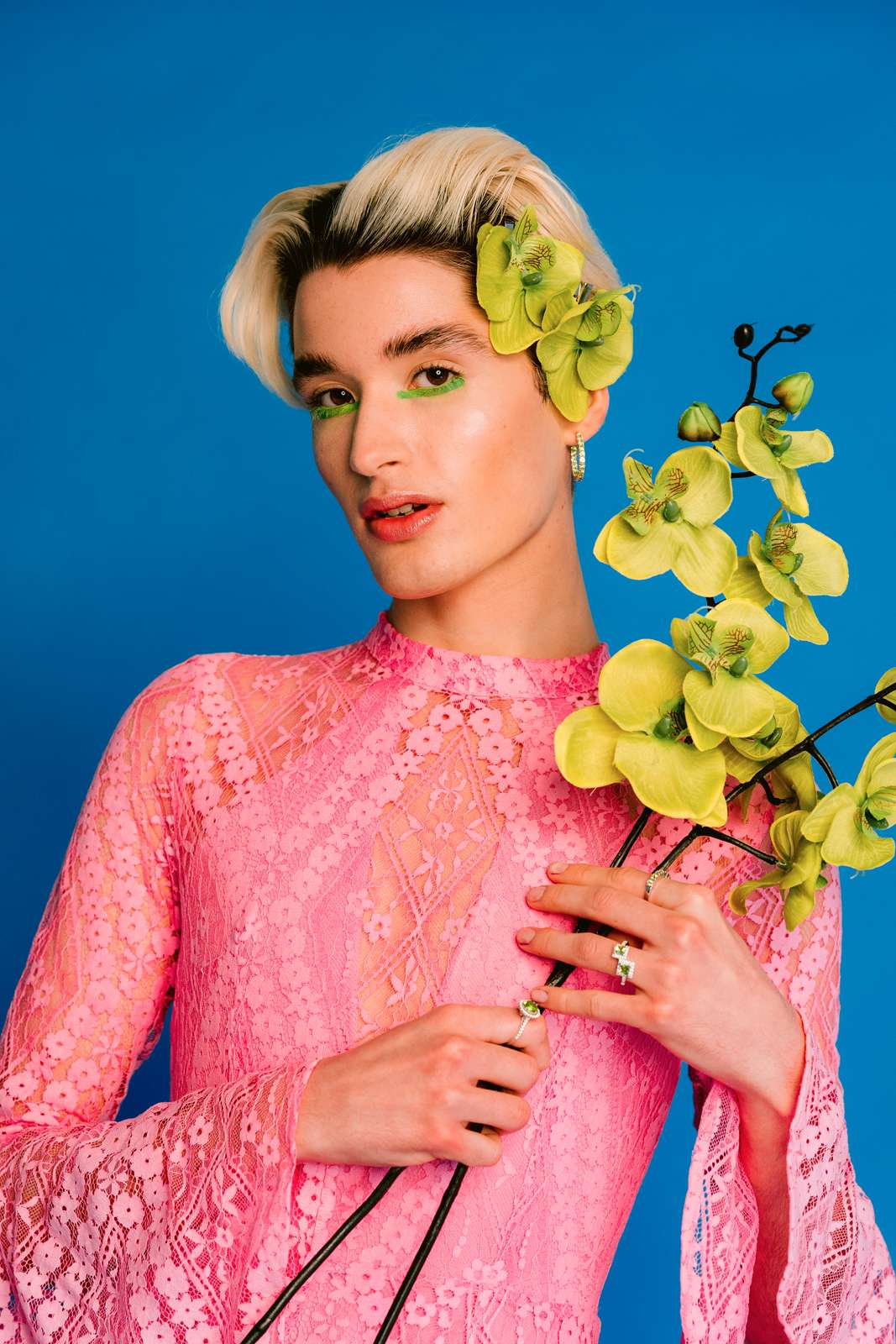 We spoke to Kit, our model, about being a part of such a shoot and here's what he had to say, "It's so important to be pushing a narrative of breaking gender norms. I'm very thankful that I can say I've been a part of this shoot, not only for me but also for people who are like me and feel like they don't fit in."
"Putting the first dress on and after gauging the reaction of the team was the best part of the day! Everyone was so supportive and genuine; I knew we were all going to have a great day of working together. A good team means a good day, and honestly the team at Rock n Roll Bride were nothing but lovely, inclusive and supportive."
"Wearing dresses and 'women's' clothing makes me feel empowered and gives me confidence. All those times that boys on the playground picked on me for being too fem, now look at me – I'm on the cover of a magazine in a stunning custom fitted gown!"
LOOK TWO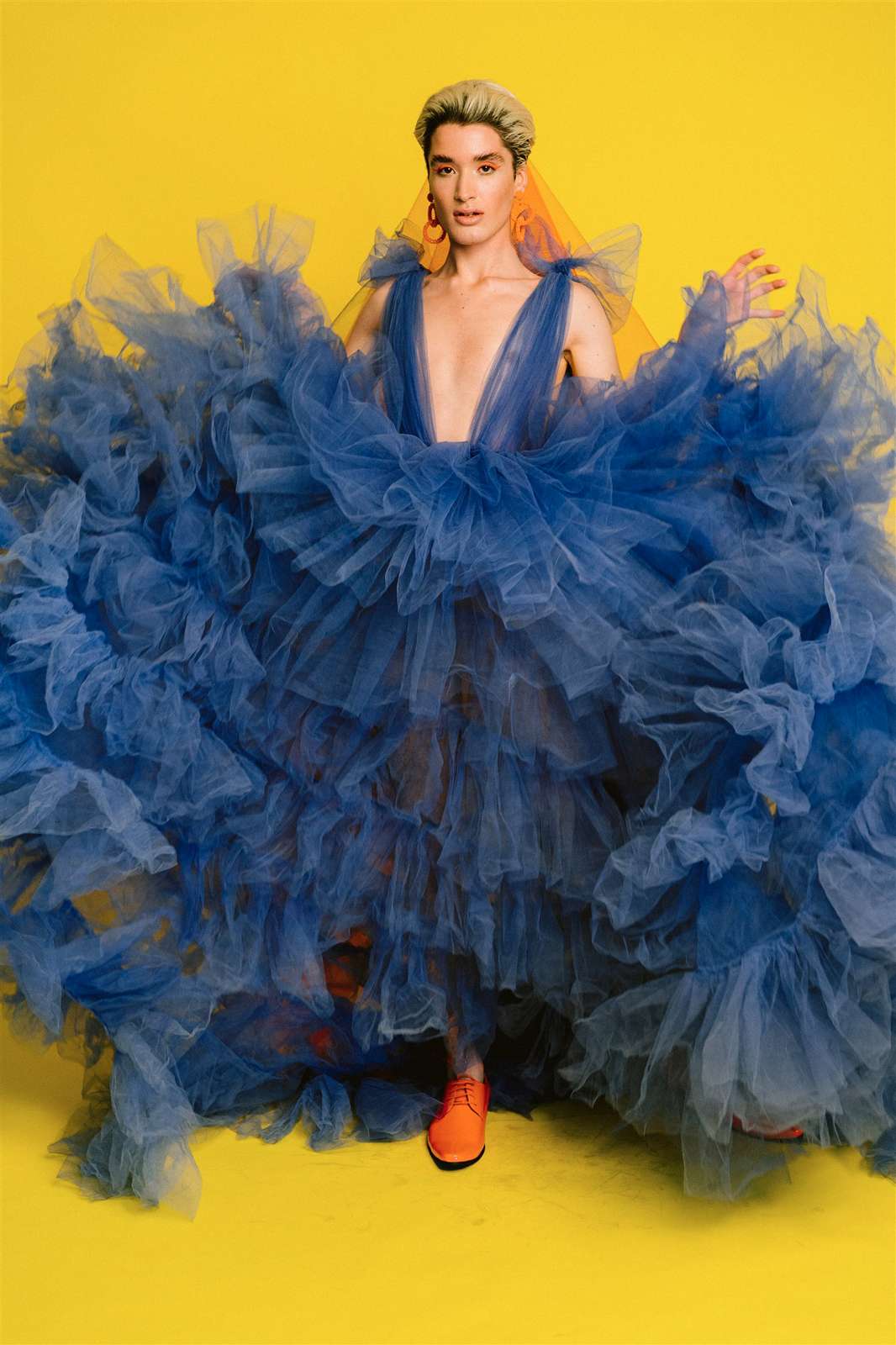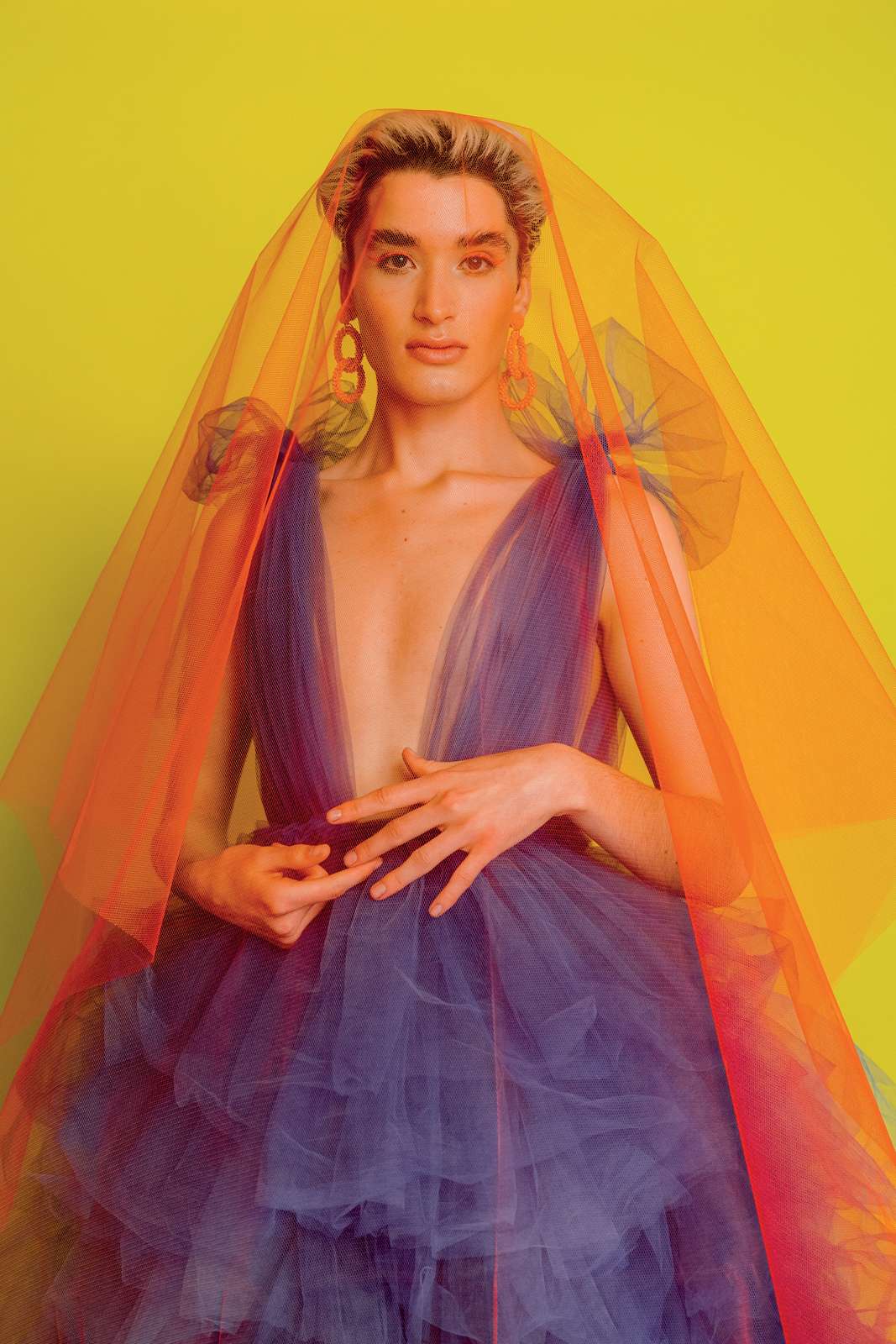 Continue reading