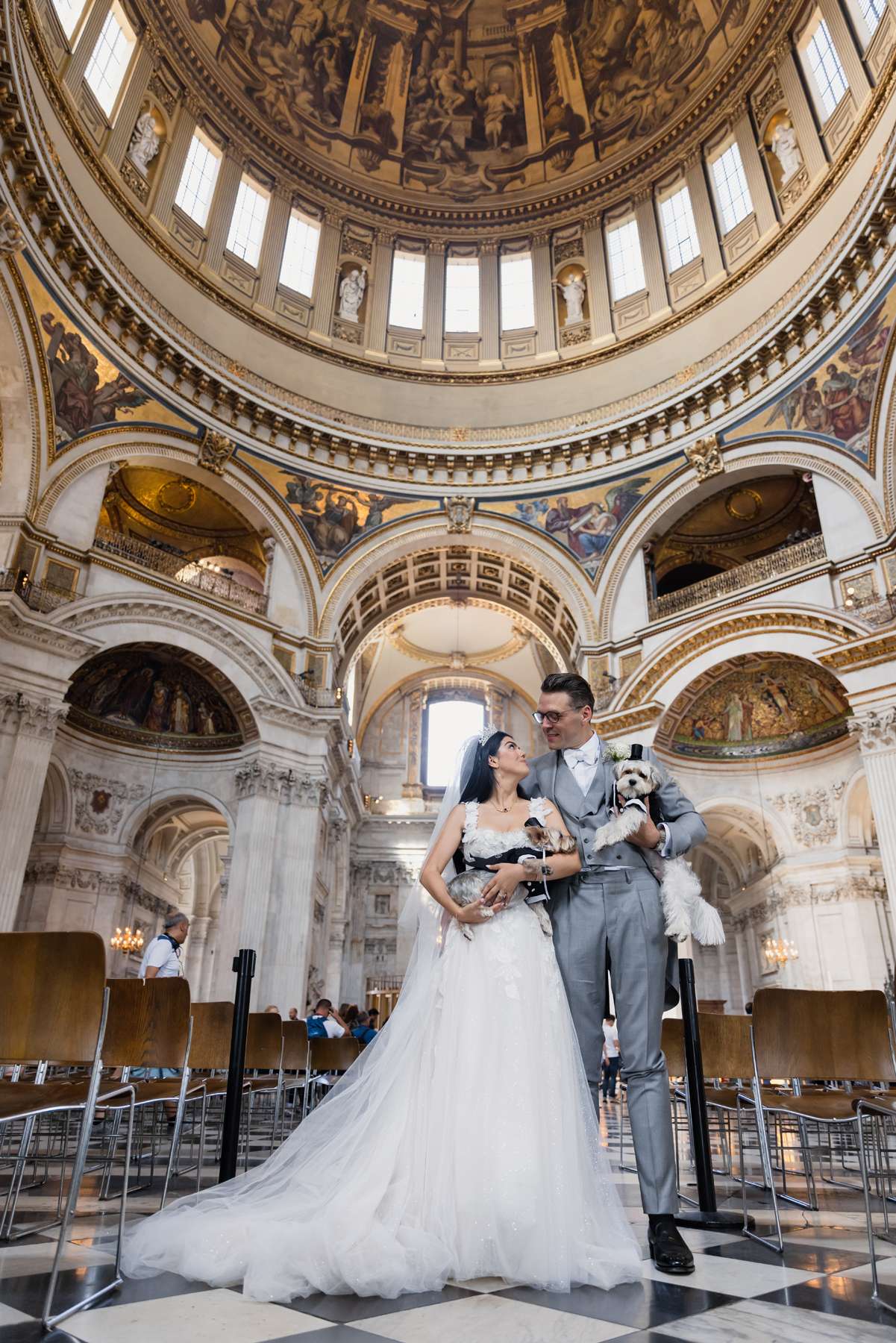 Its not every day you see a wedding at St Paul's Cathedral – in fact Kathryn and Justin were granted a rare and special license at Westminster Abbey to be be married there due to a family connection. To match the grandiose venue, they wanted a classically English wedding inspired by royal weddings for the ceremony… with a surprising and fabulous twist for the reception.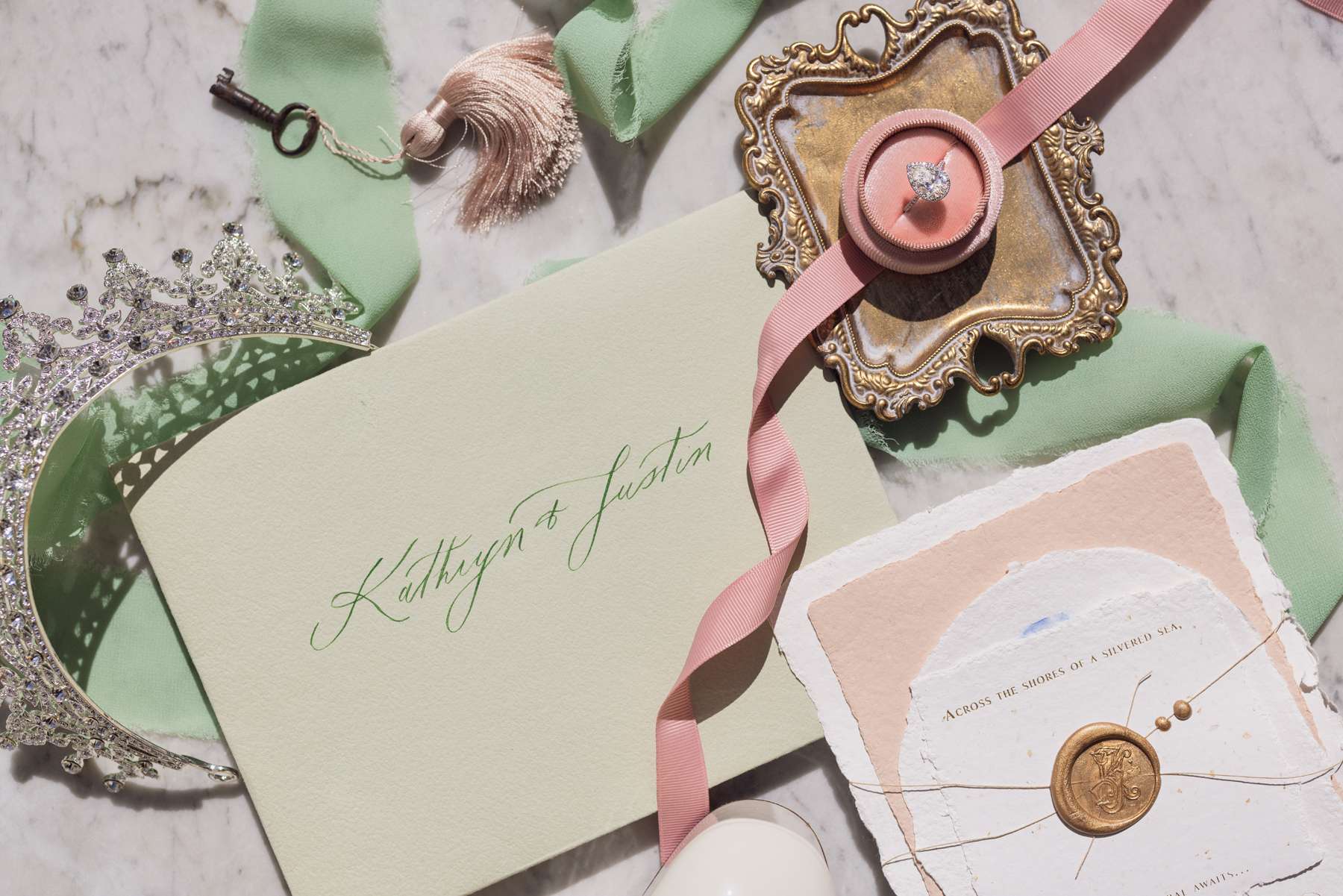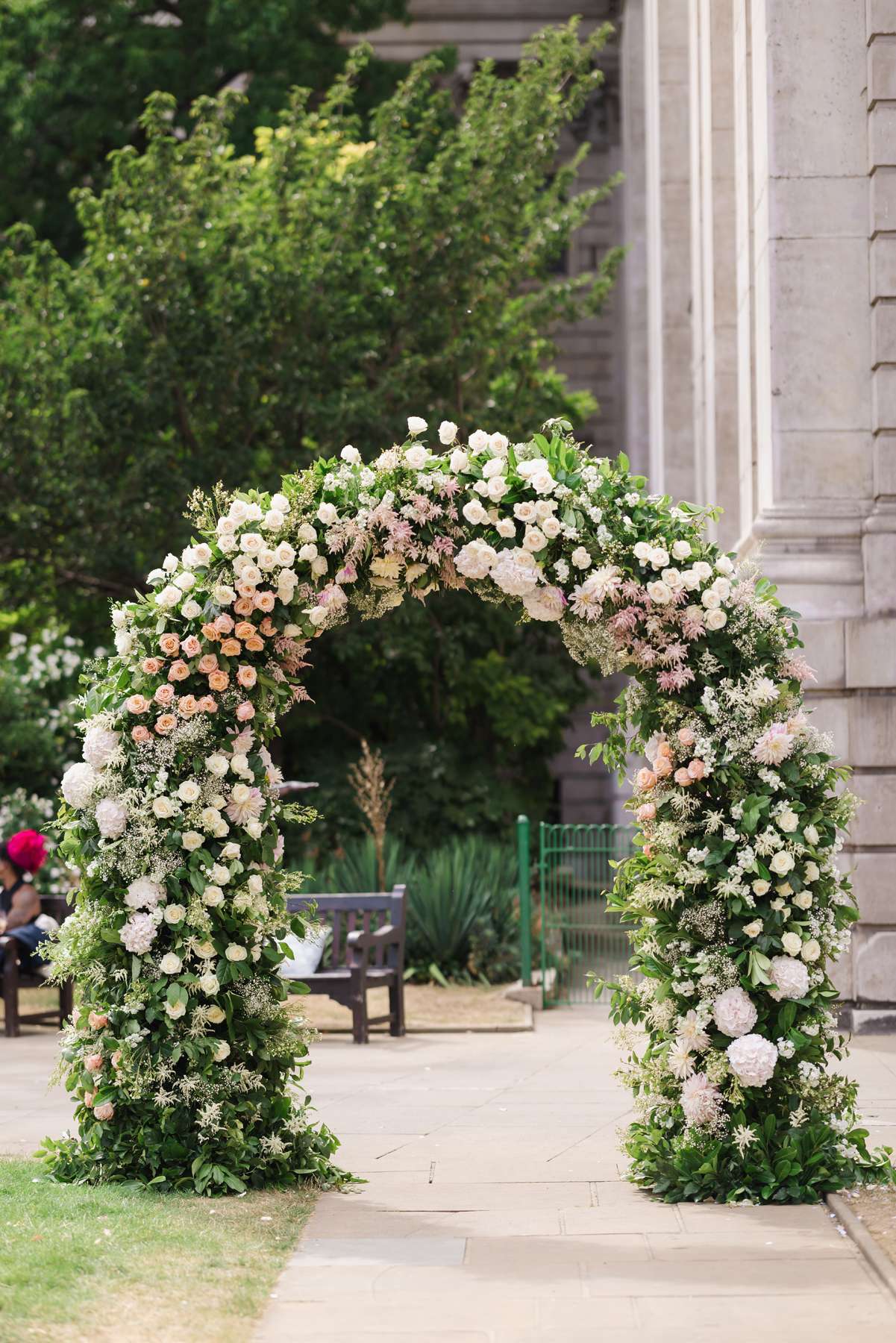 The bride, who studied hospitality and events and has a wedding planner licence in the USA, was inspired by her British heritage, her global upbringing and American fiancé for the theme of the wedding. She was was also influenced by her own parent's wedding, using similar florals to what they had many moons ago.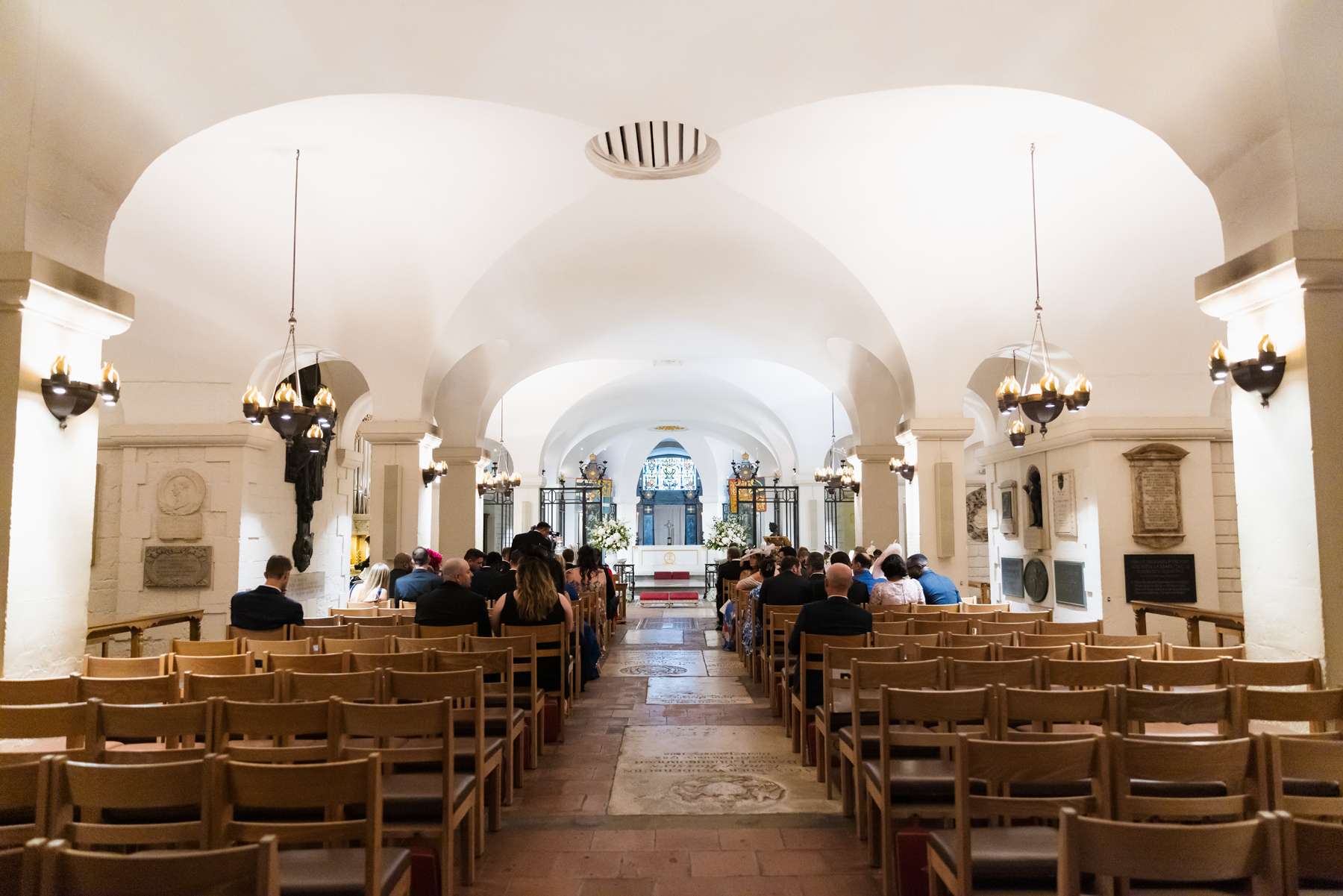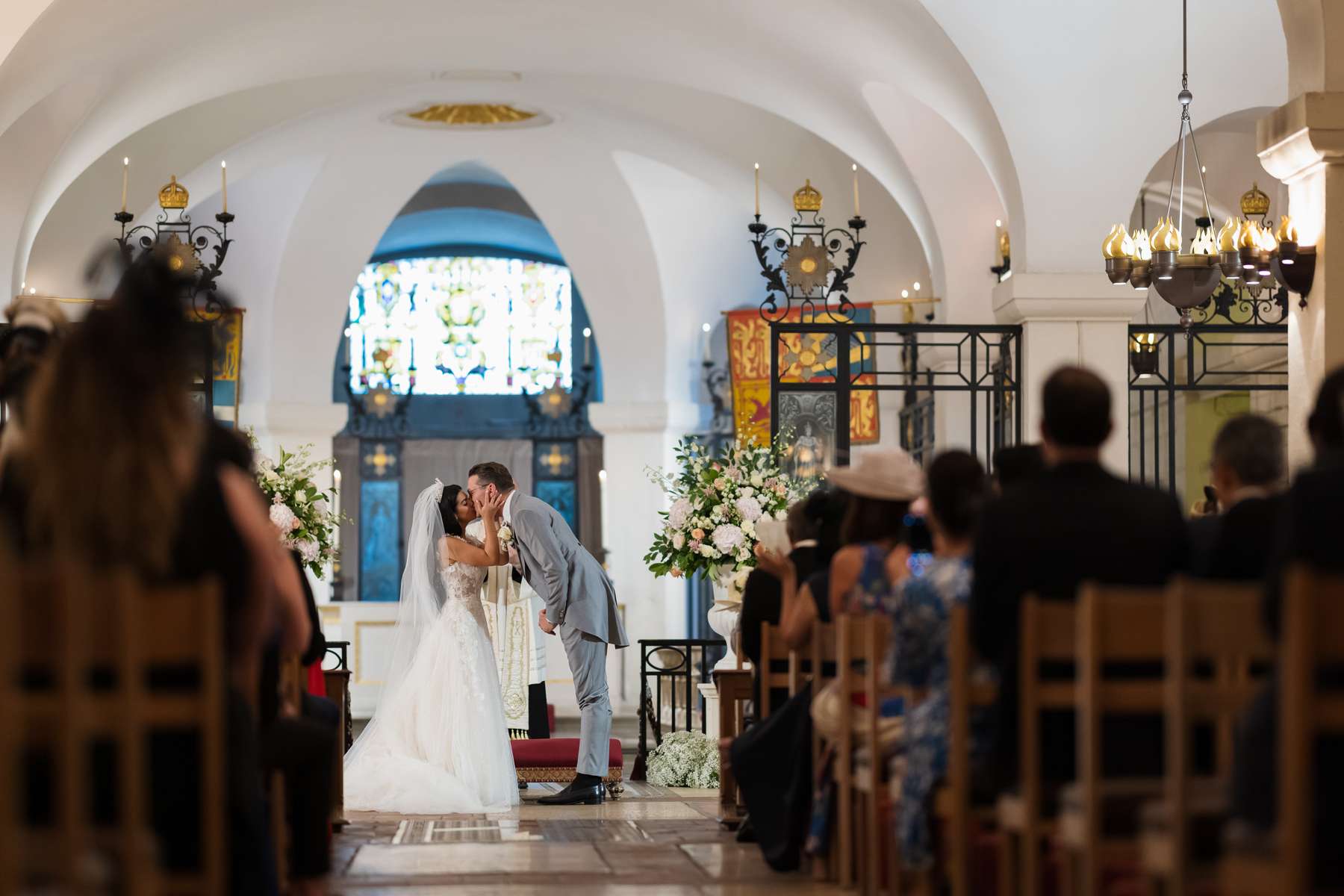 The ceremony in the Chapel of the Order, inside St Paul's Cathedral was a real stand out moment of the day. The couple's two Yorkshire Terriers, Tybalt and Rupert, were the first ever dogs to be approved inside the Cathedral to be present for a wedding. They wore cute monogram tuxedos with matching bespoke top hats!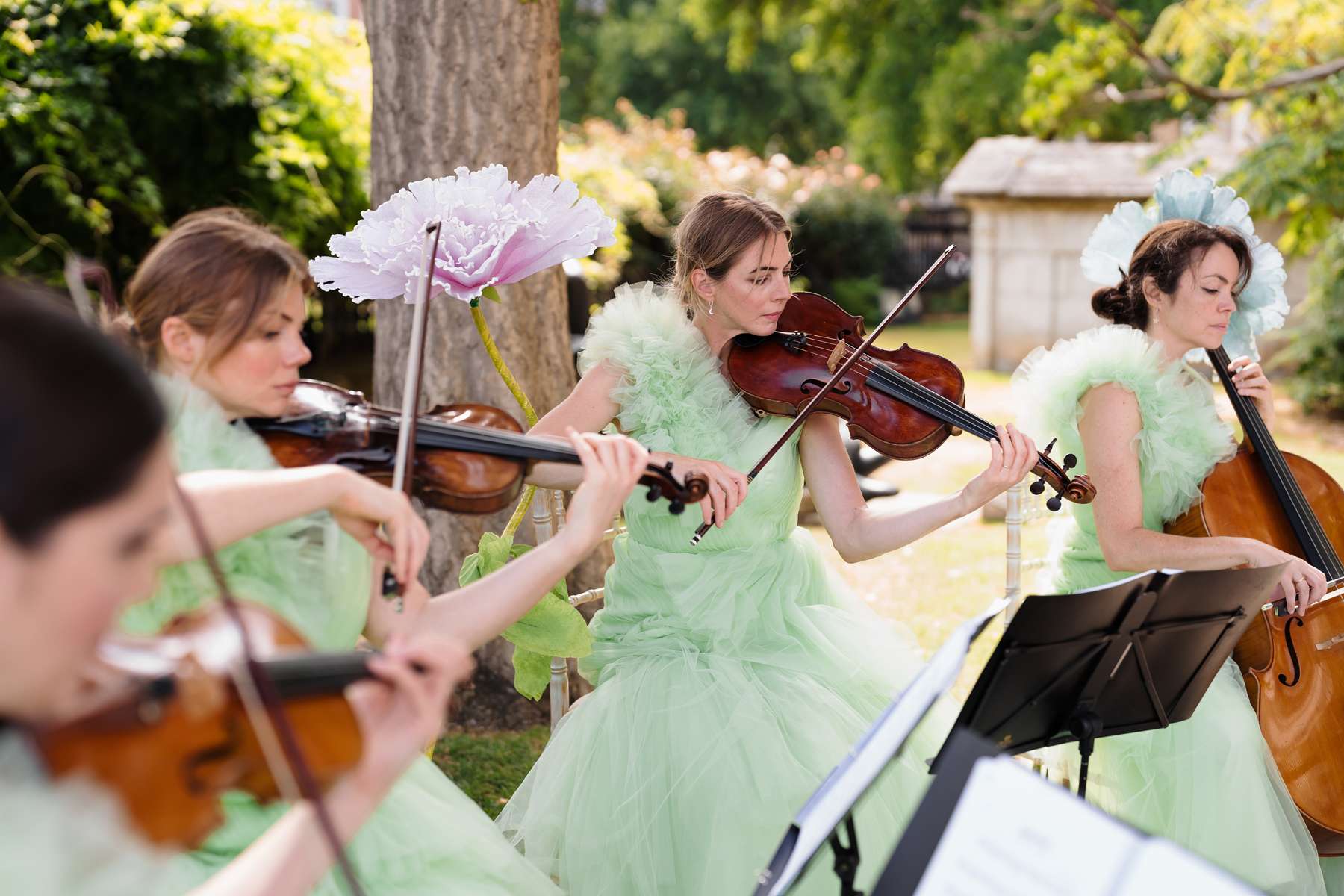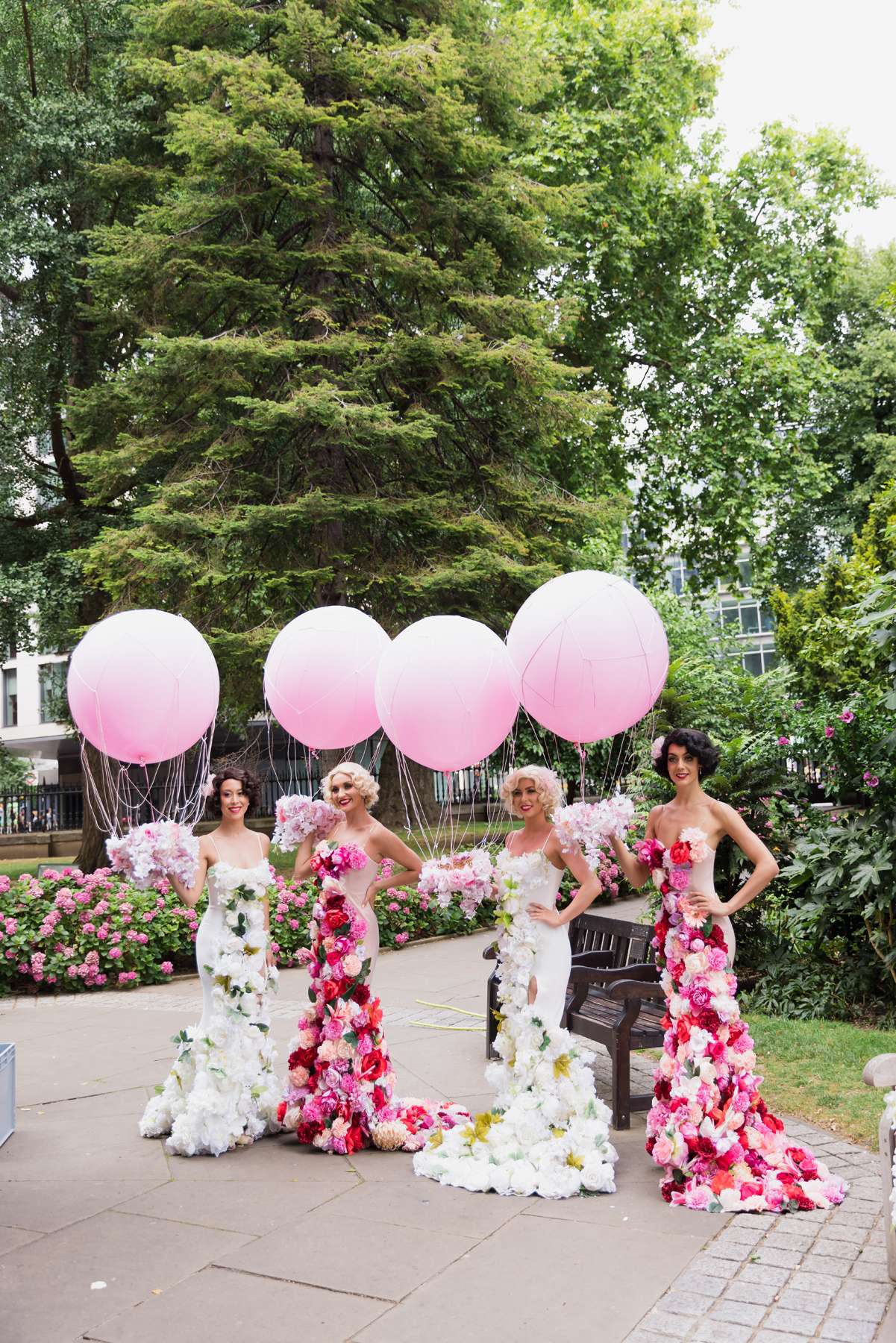 Kathryn explained, "It is a very rare occasion to be invited to be wed inside St Paul's Cathedral, and there is a lot of prep and diligence done behind the scenes before you get to those stairs. It was absolutely unforgettable; I adored the St Paul's team and am so thankful to them for how well the ceremony went. Justin and I collaborated very closely with our officiant, Father Andrew, throughout wedding planning and enjoyed quite a few tea times at his home in preparation (which was really fun!) He really took the time to get to know us, and understand our stories and backgrounds – translating these communications into his service on our special day with such classic charm. We were both left impressed. Vows are given to you at St Paul's, and practiced prior to your date with the team. They are the exact same ones that Princess Diana and King Charles said at their wedding in the Cathedral."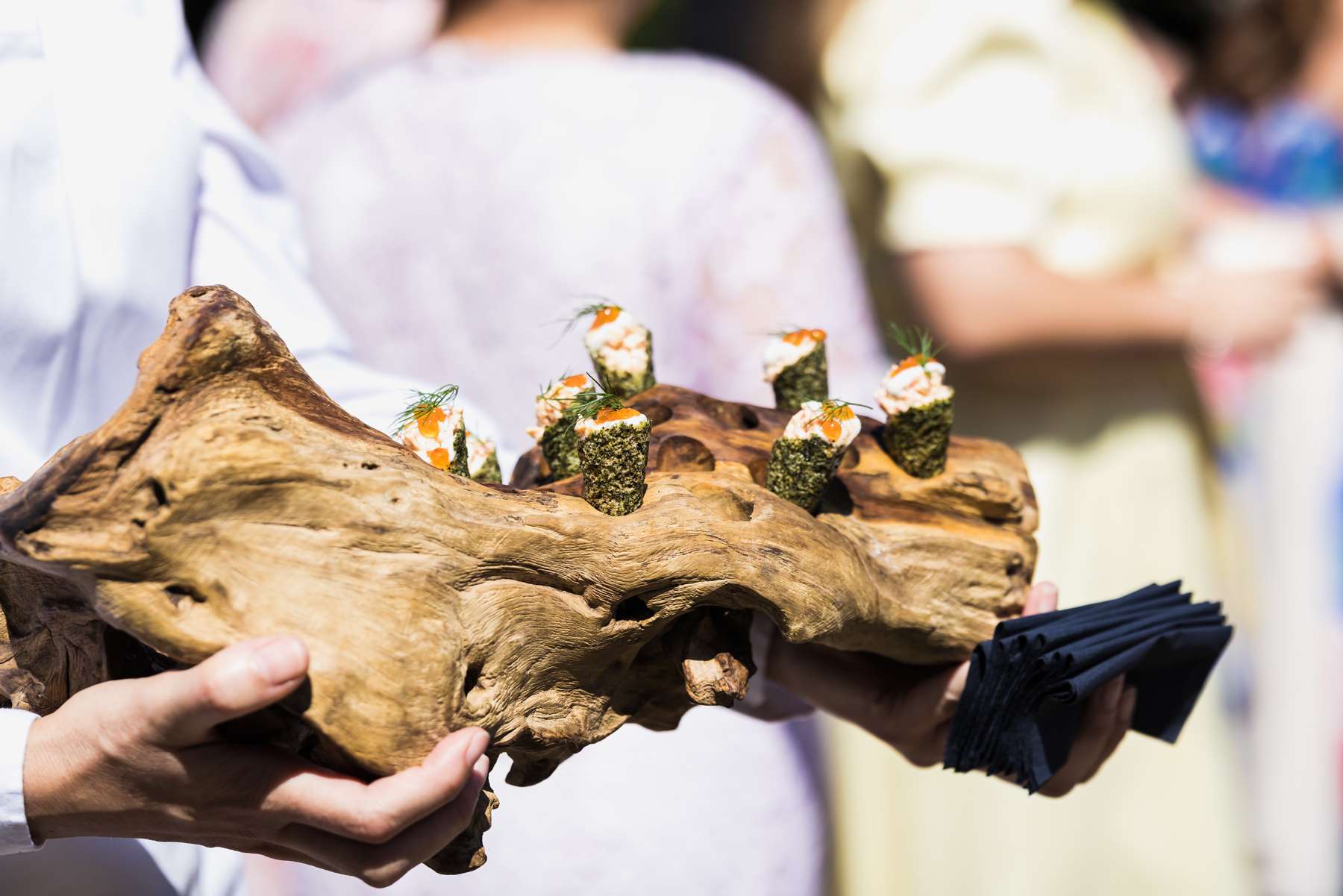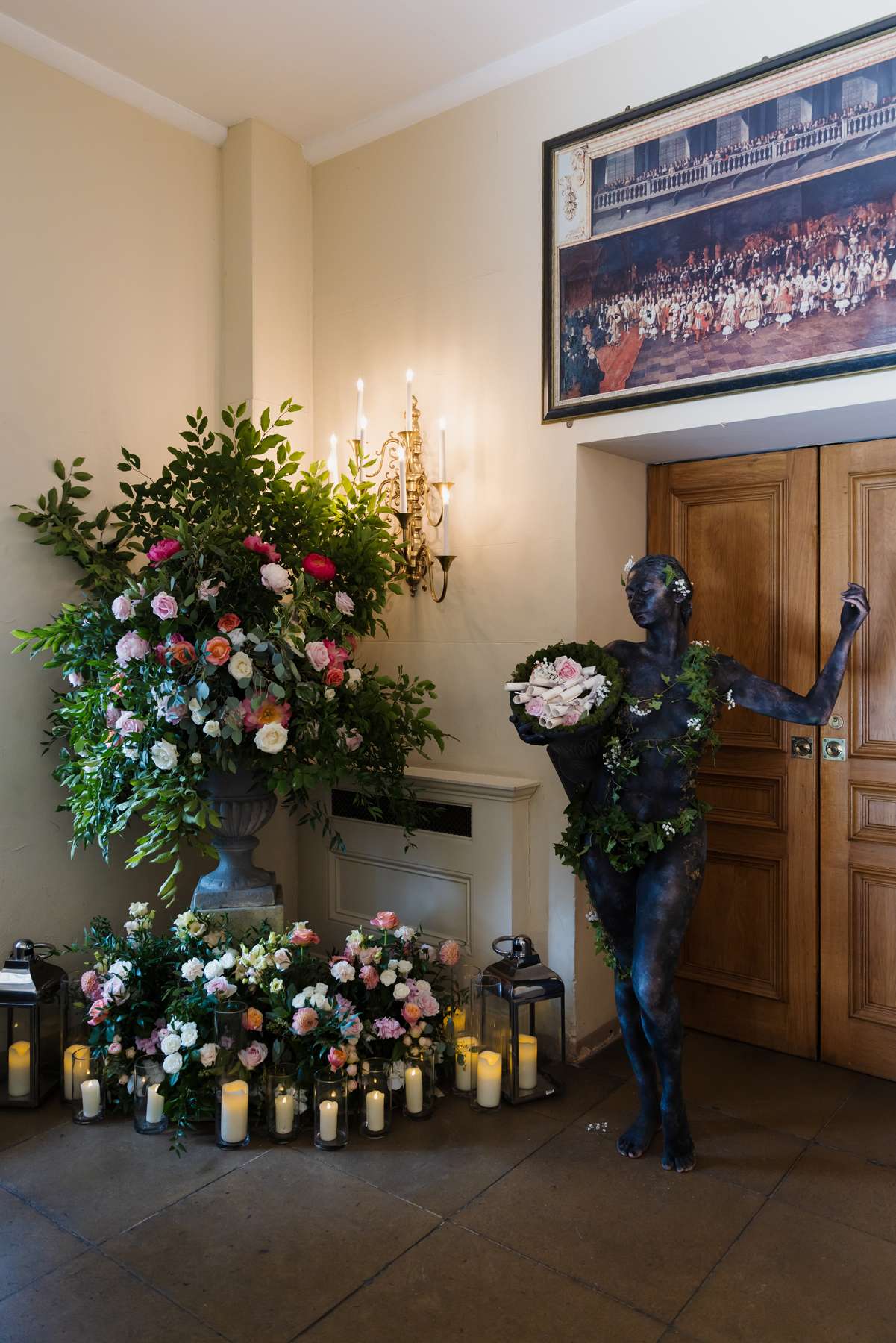 Following the formalities they had aa two-hour outdoor cocktail party the Churchyard Gardens, with a Midsummer Night's Dream feel. They had performers, musicians, dancers and artists to entertain the guests. Kathryn and Justin took their first steps as newlyweds through a large floral arch designed by Princess Beatrice and celebrated with just 100 of their closest family and friends – and the many onlookers and tourists peaking through the surrounding gates!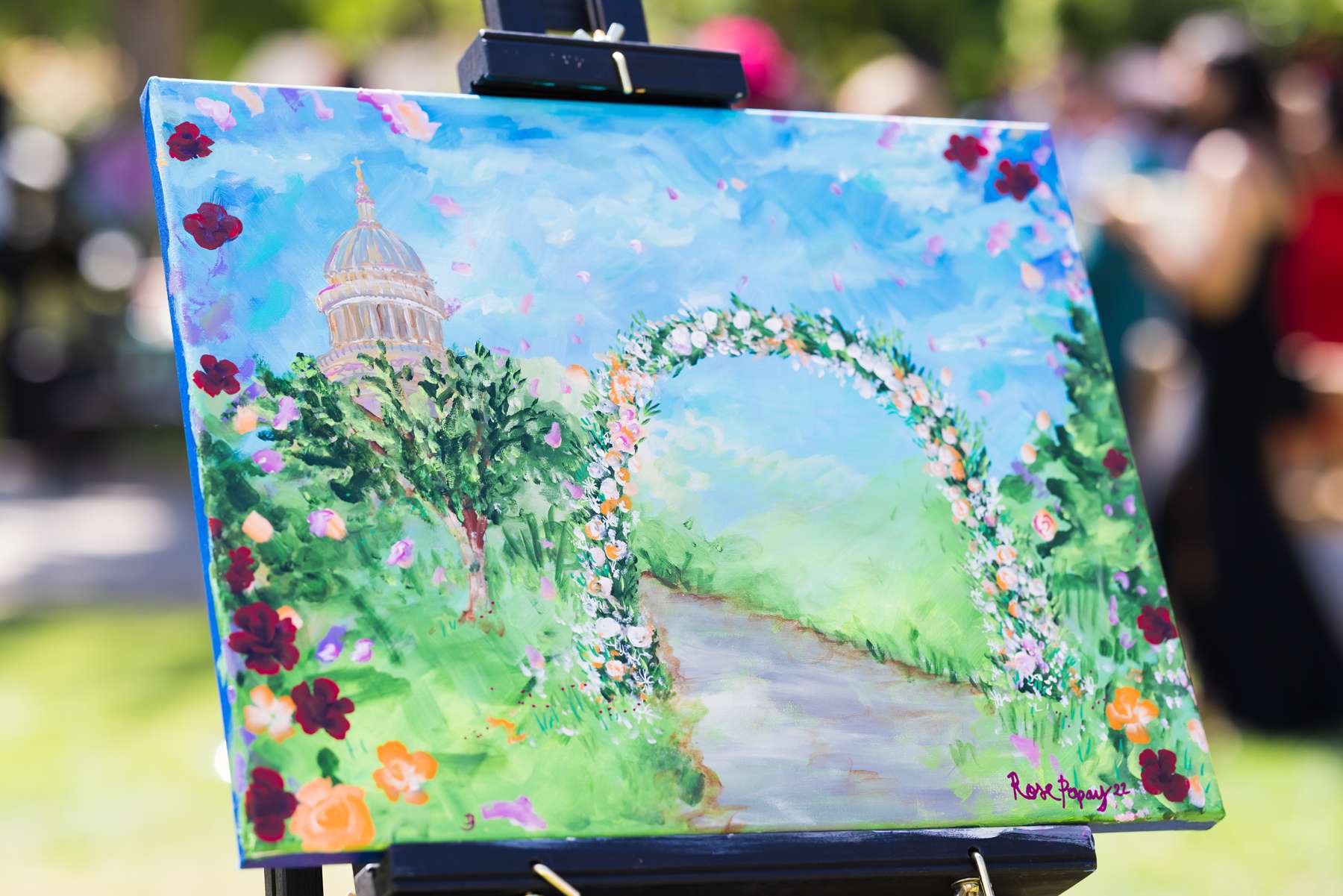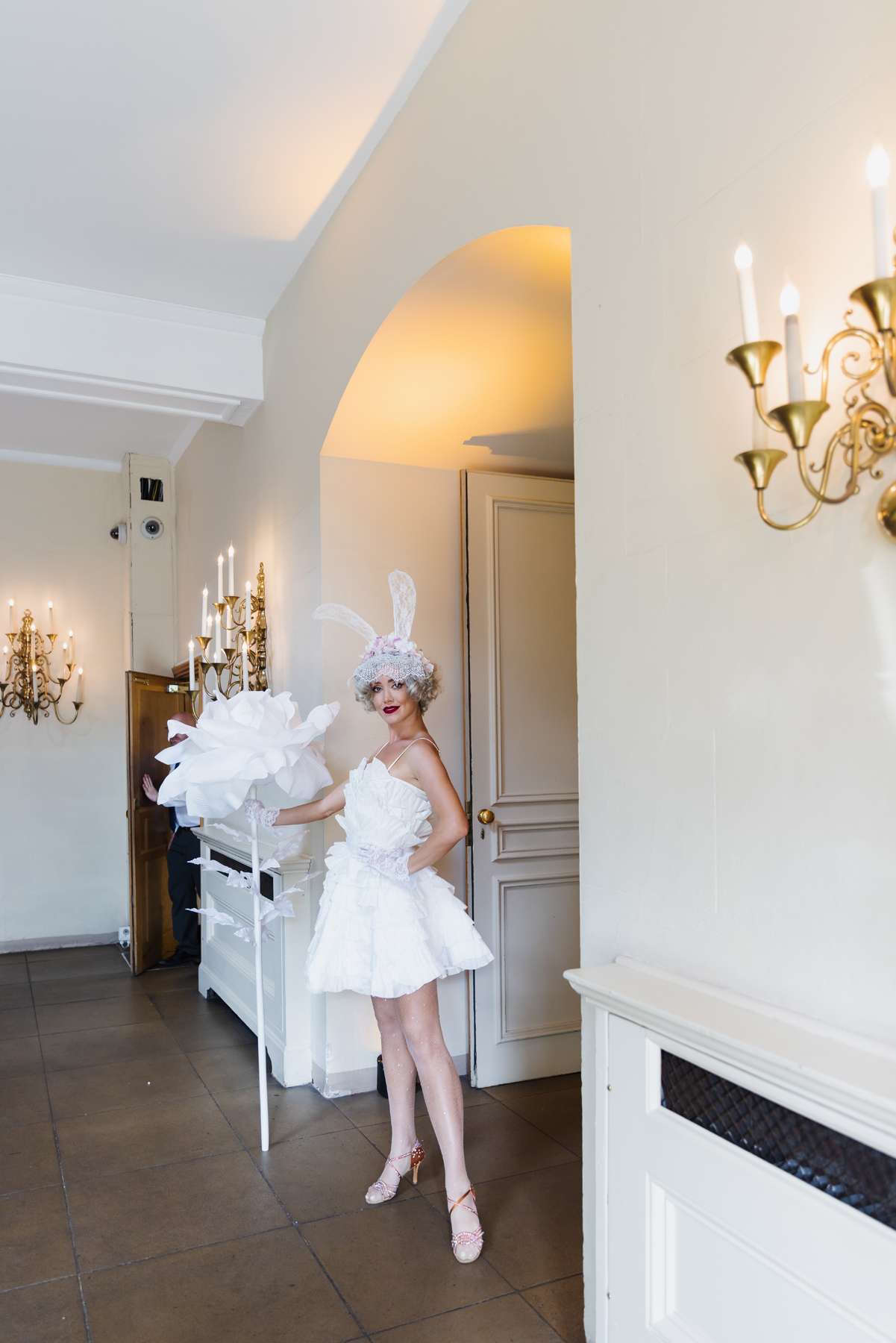 They traveled to their reception venue, Banqueting House, via two open-top double decker buses. The venue was spectacularly decorated with white and gold and one large X shaped table was in the centre of the room – the bride's idea to represent a kiss.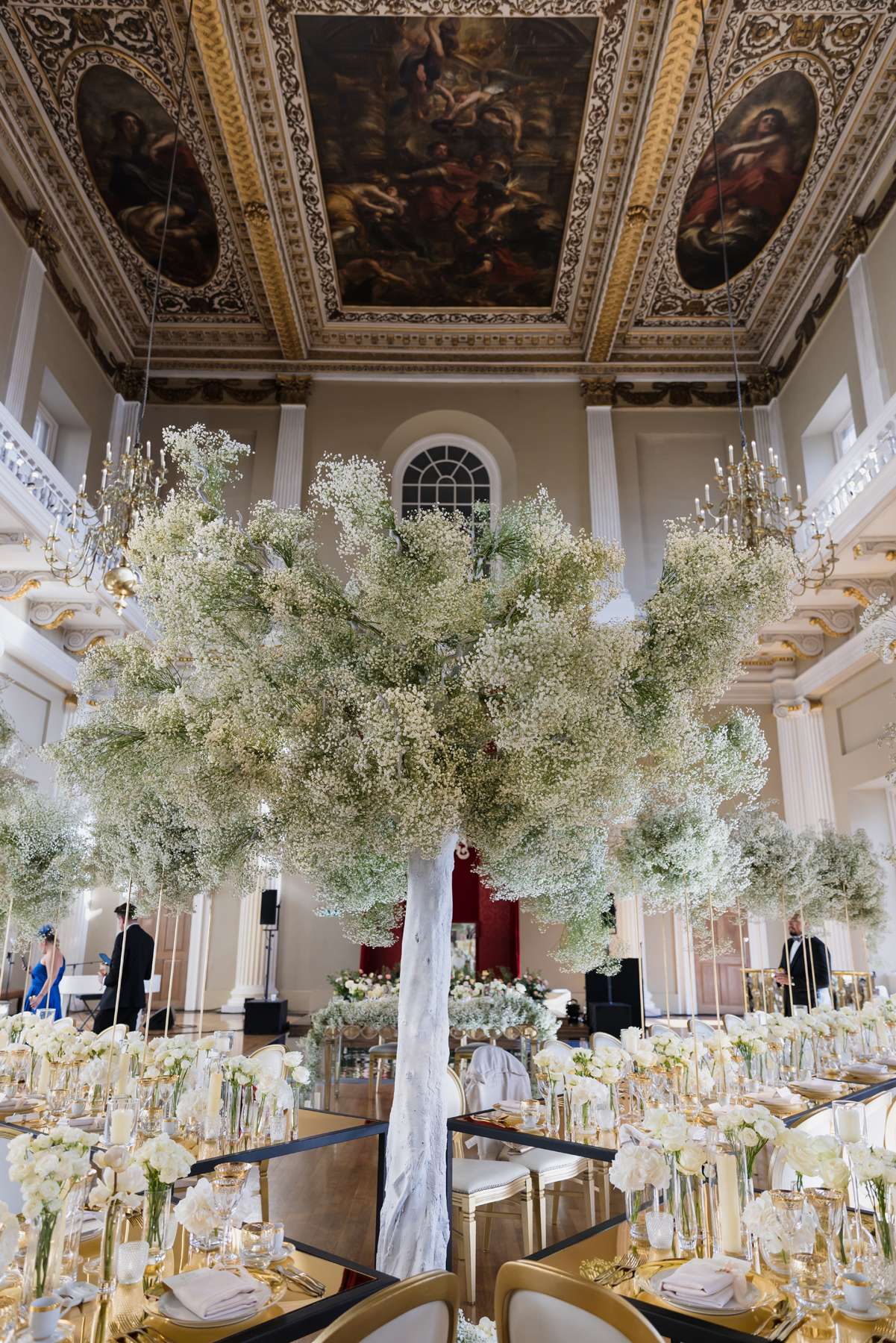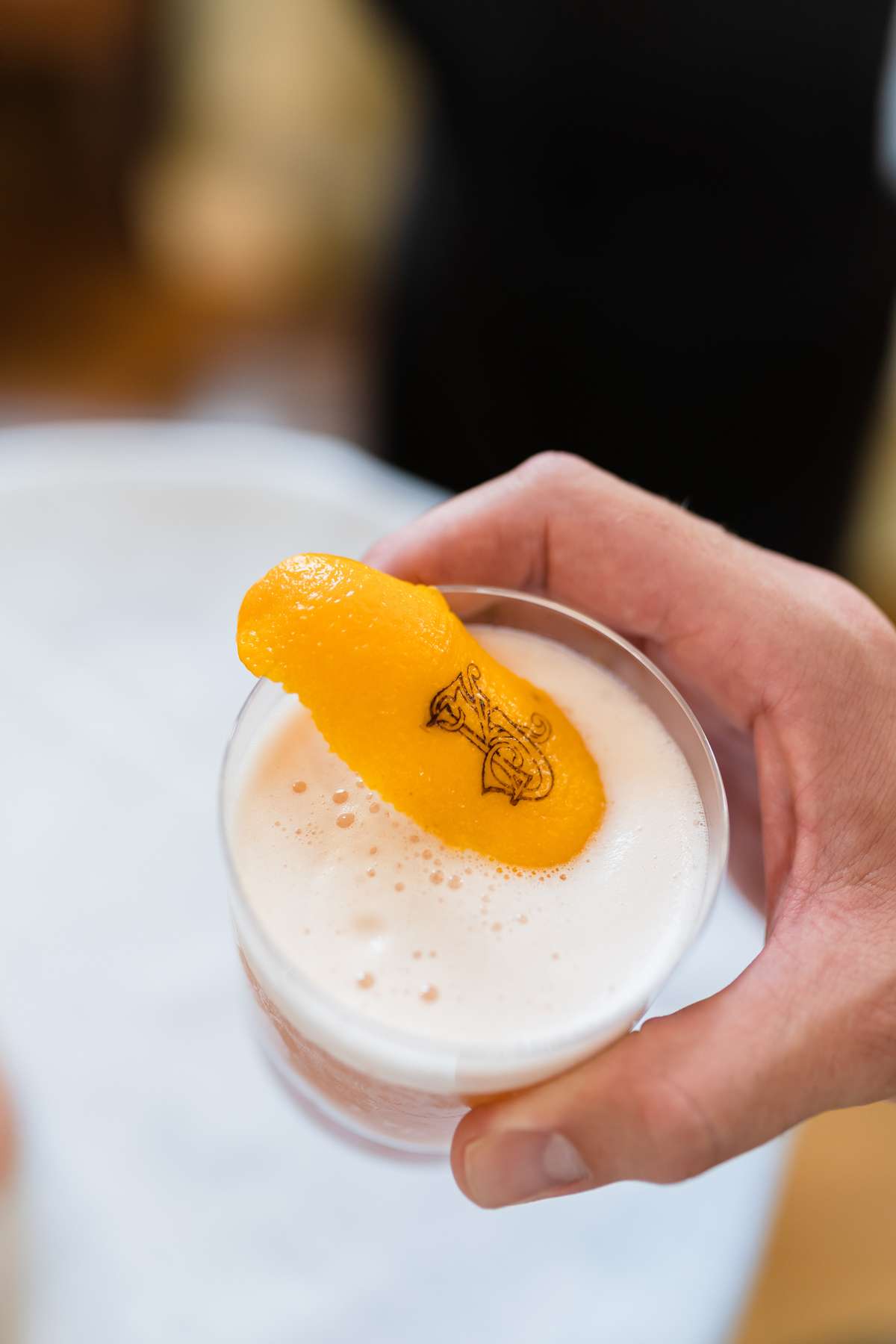 "Our reception was really such a blast", Kathryn continued. "The two beautiful bunnies guided guests inside where Hedwig's Theme was being played on piano – a little nod to Harry Potter only felt right, you know? More moving human statues, this time female ones, handed guests scrolls with riddles as they went up the stairs for more riddles and magic. Dazzling performers handed out chocolates and little 'Drink Me' bottles – some were even dropping magical perfumes onto guest's wrists. There were so many details and love poured into the planning. 'K&J' was monogrammed on everything, even the orange peels and ice cubes in cocktails."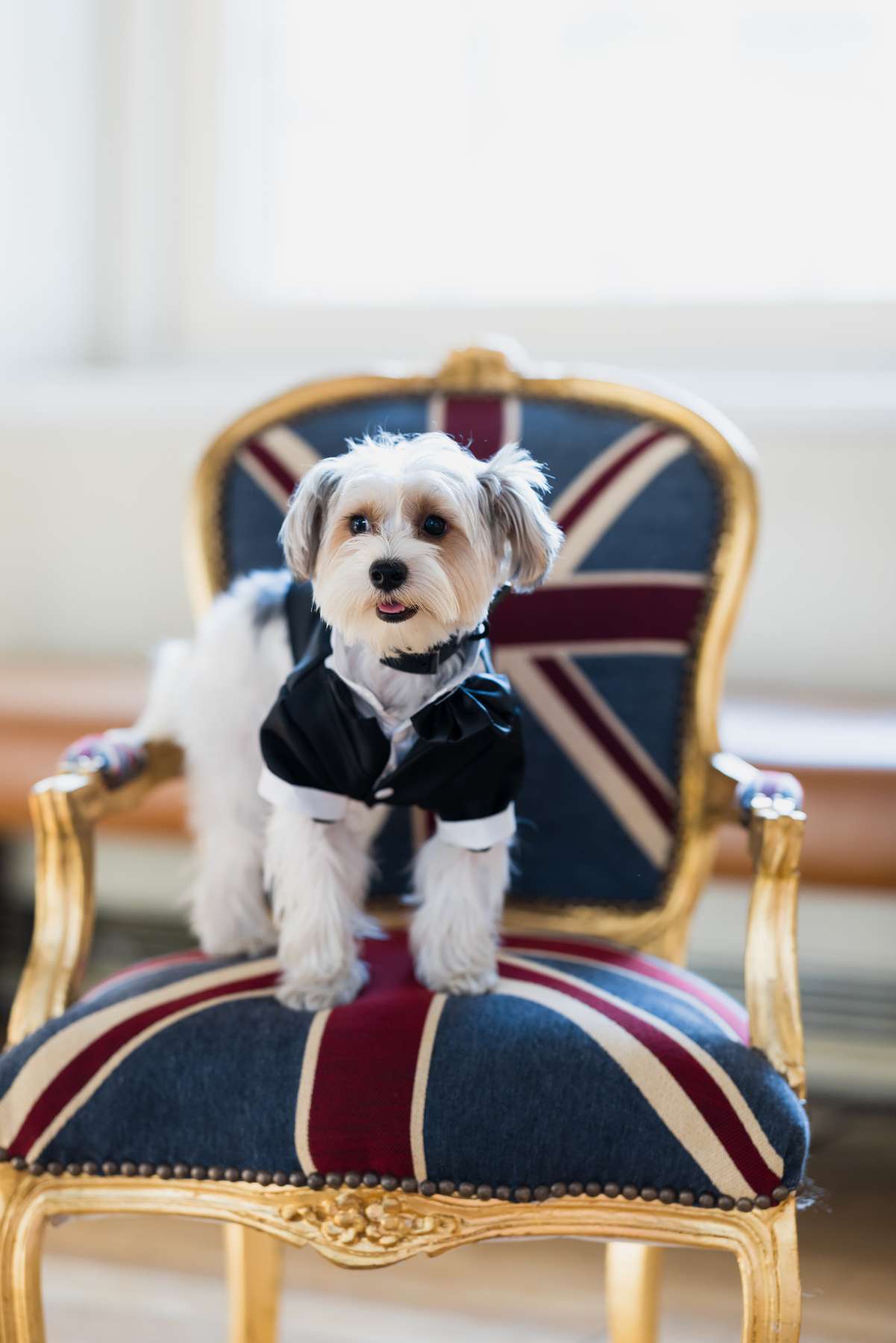 As another nod to the royal connection, they'd had a large 'royal portrait' of themselves commissioned which was displayed in the room. "Everyone went nuts for this reveal!" said the bride. "I think it was the guest favourite!"
Of their £100k budget (which they did go over!) their biggest cost was the entertainment and all the performers. They were such an integral part of the Midsummer Night's Dream and whimsical royal theme, they totally made the event.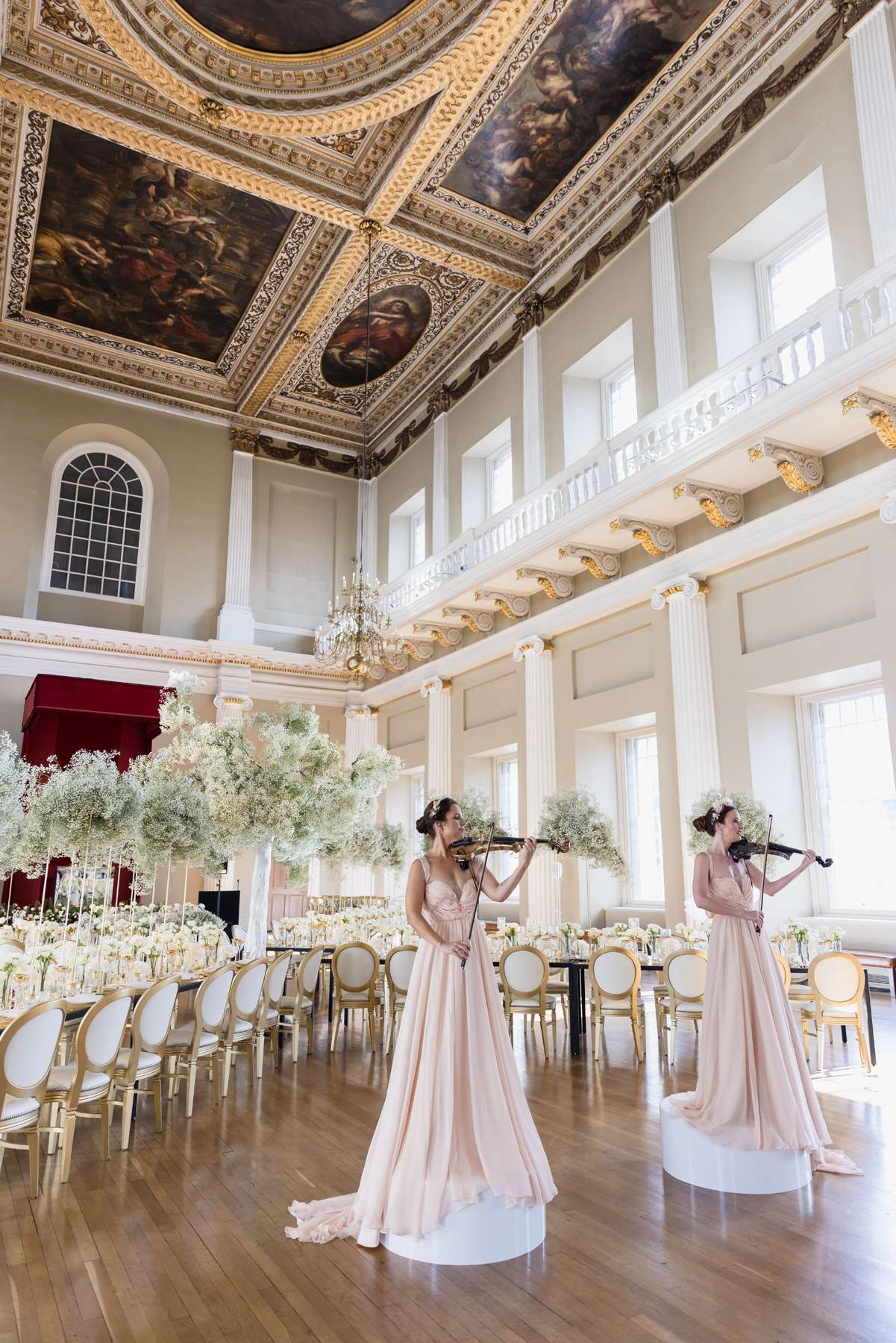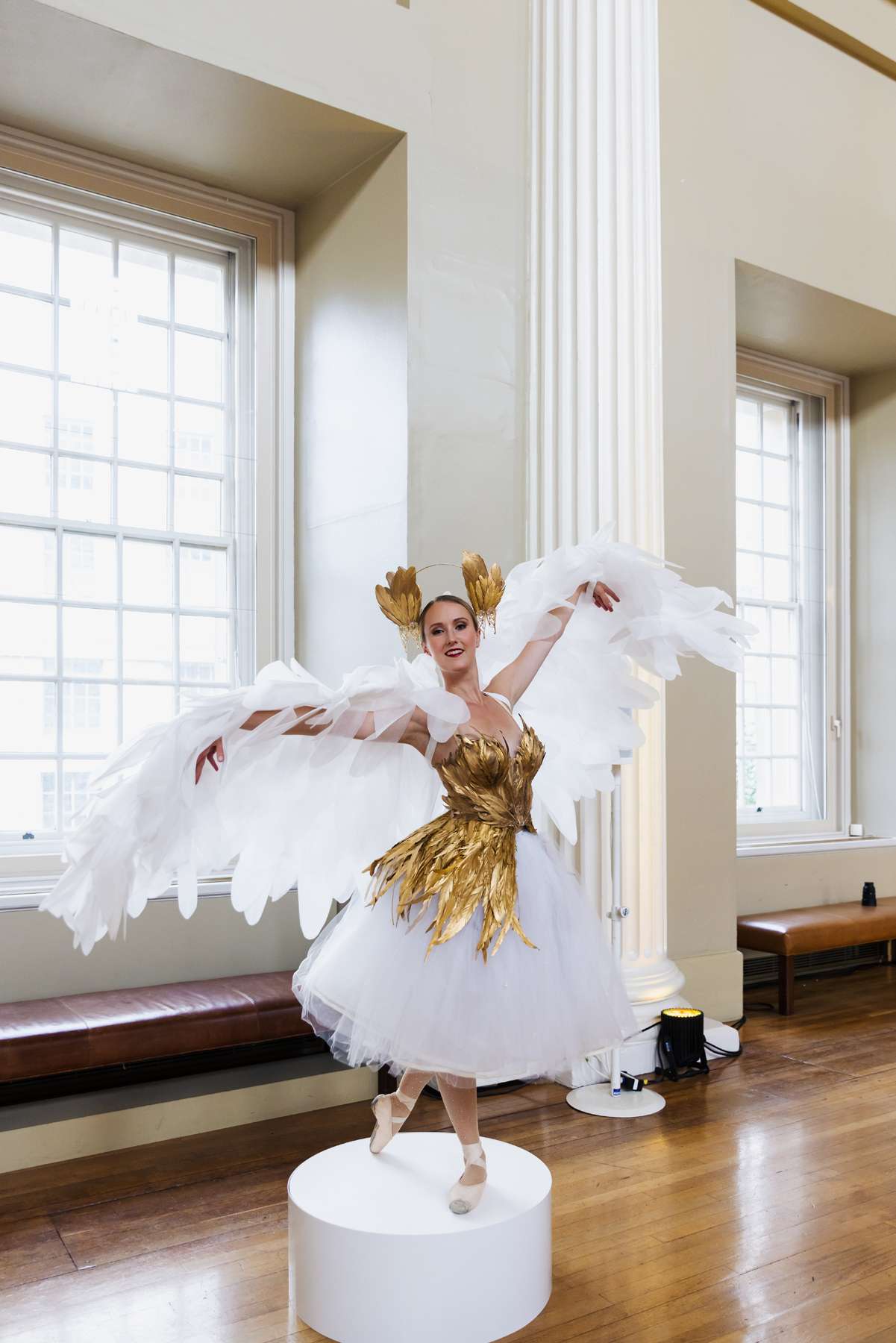 "I'd really just like to thank my now-husband for being so kind and so patient through this whole process and for somehow exceeding my expectations of what having a life partner would be like", Kathryn concluded. "Being Justin's wife is the best thing I've ever chosen to do, and I cannot wait to be the mother of his children too. Mr H, I love you."