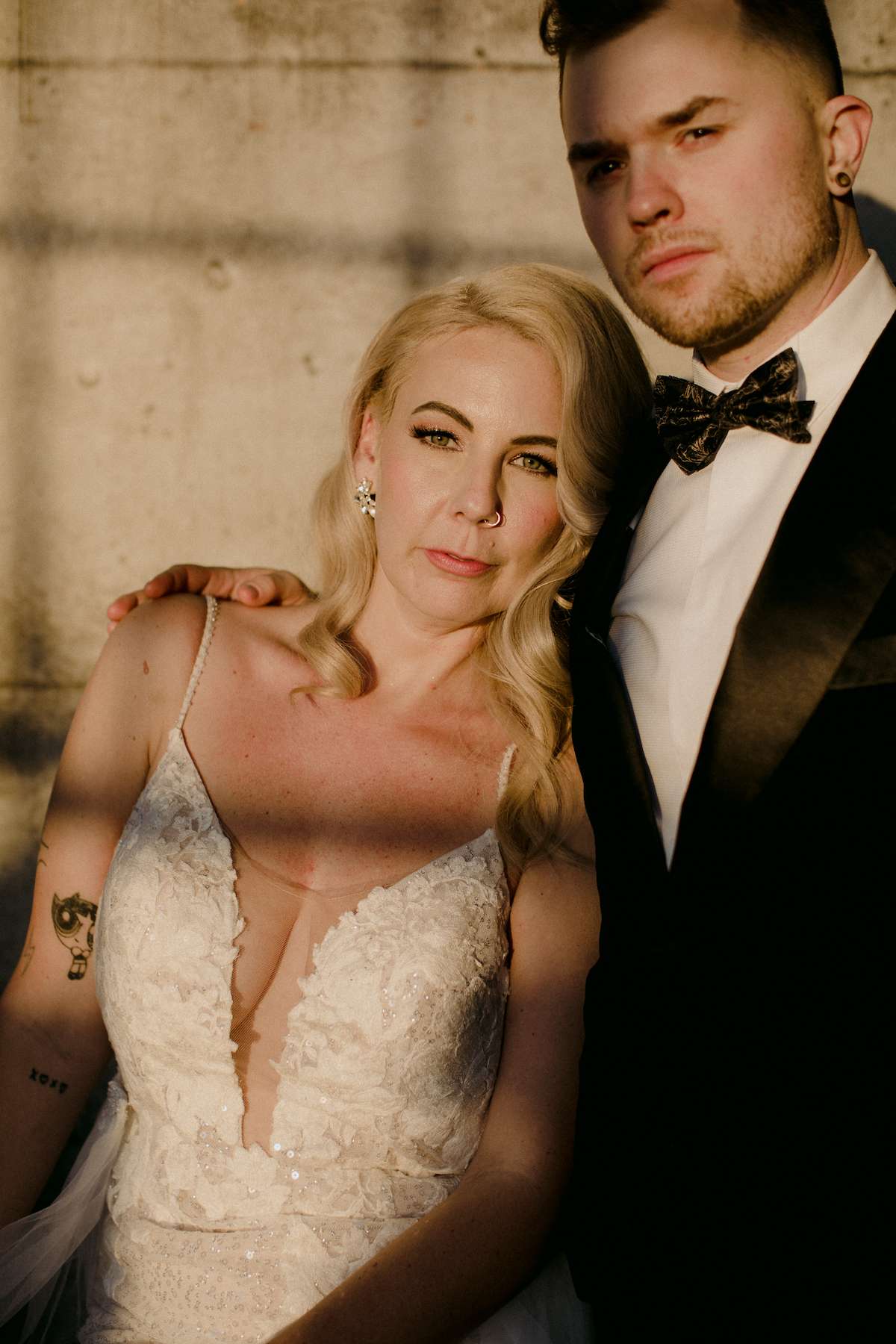 Sending out mix CDs as wedding invitations set the tone for Nataleigh and Tyler's wedding, as they created a truly unique, alternative, and above all, fun experience for their friends and family. They wanted a bold, personal and romantic theme to their wedding, focusing on their love story as well as their favourite songs and movies.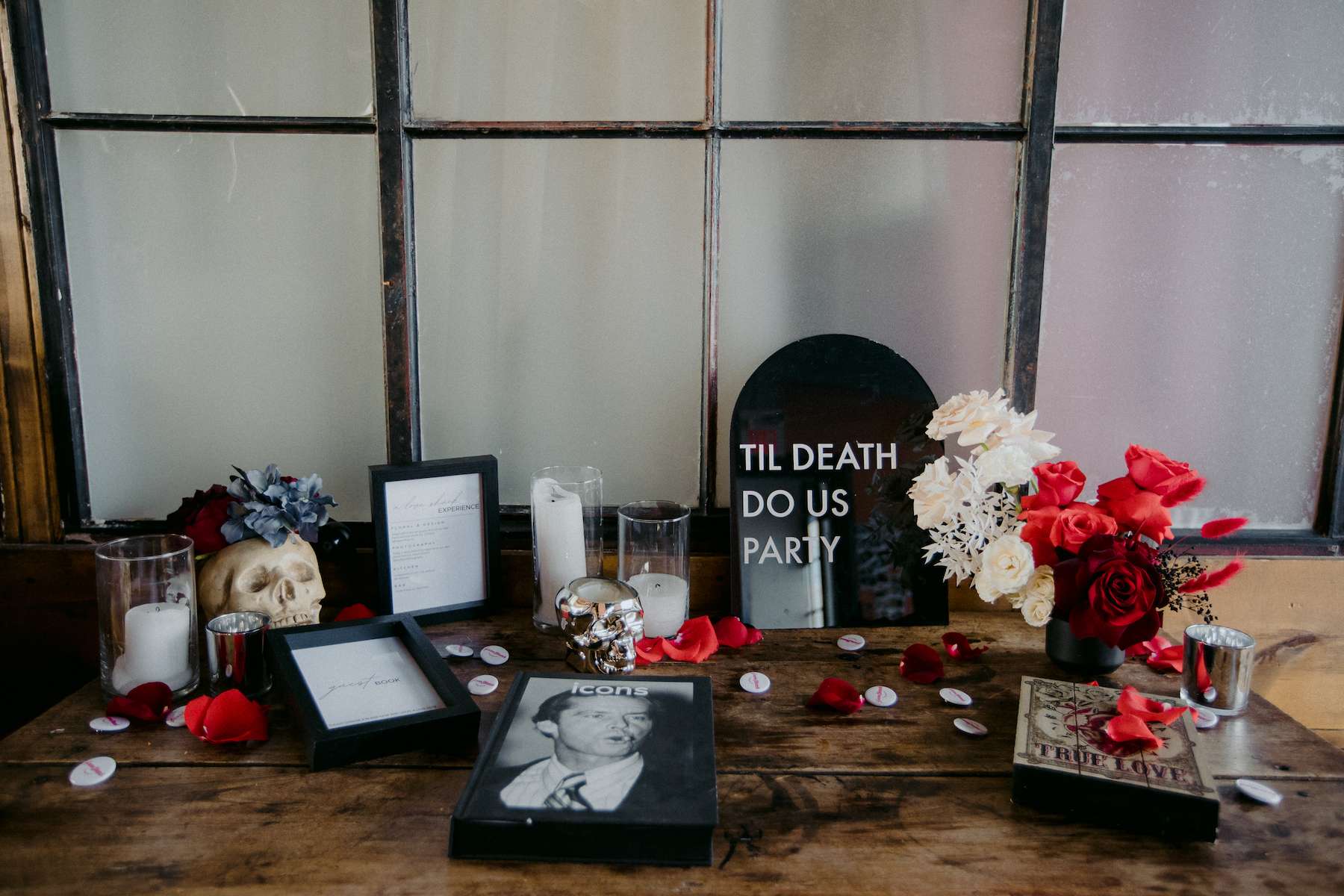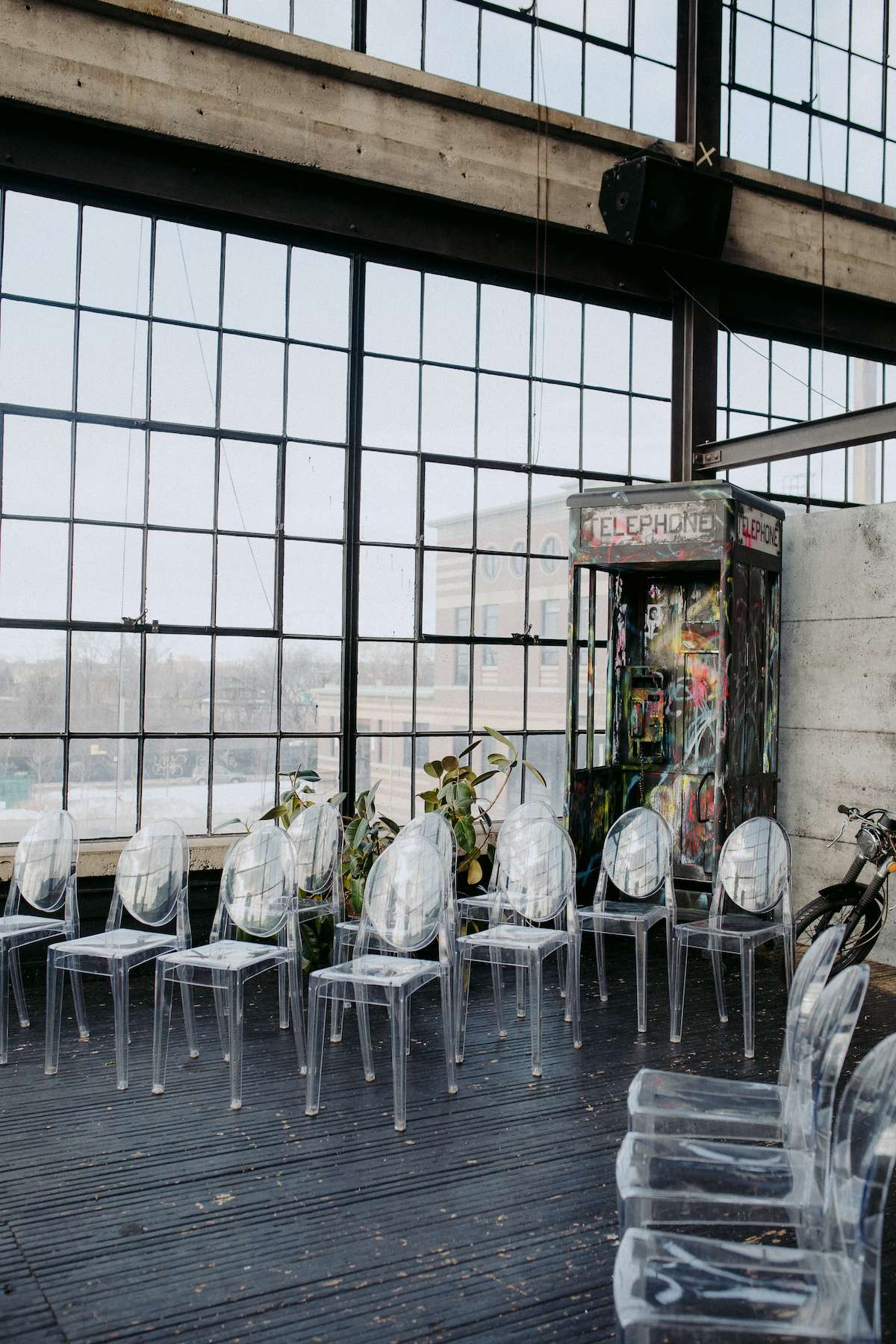 "We had such a cool venue that created a great atmosphere", Nataleigh told us. "We had neon signs, delicious food and so many personal details; napkins that read 'You're So Cool', lighters that said 'To Burn The Patriarchy' and movie quotes on neon signs and flags. We had LuxeLife Sound create a mix that included all the songs we wanted for the perfect basement party vibe. This also doubled as a thank you as we could send everyone the playlist, post wedding. This mirrored our mix CD invitation perfectly."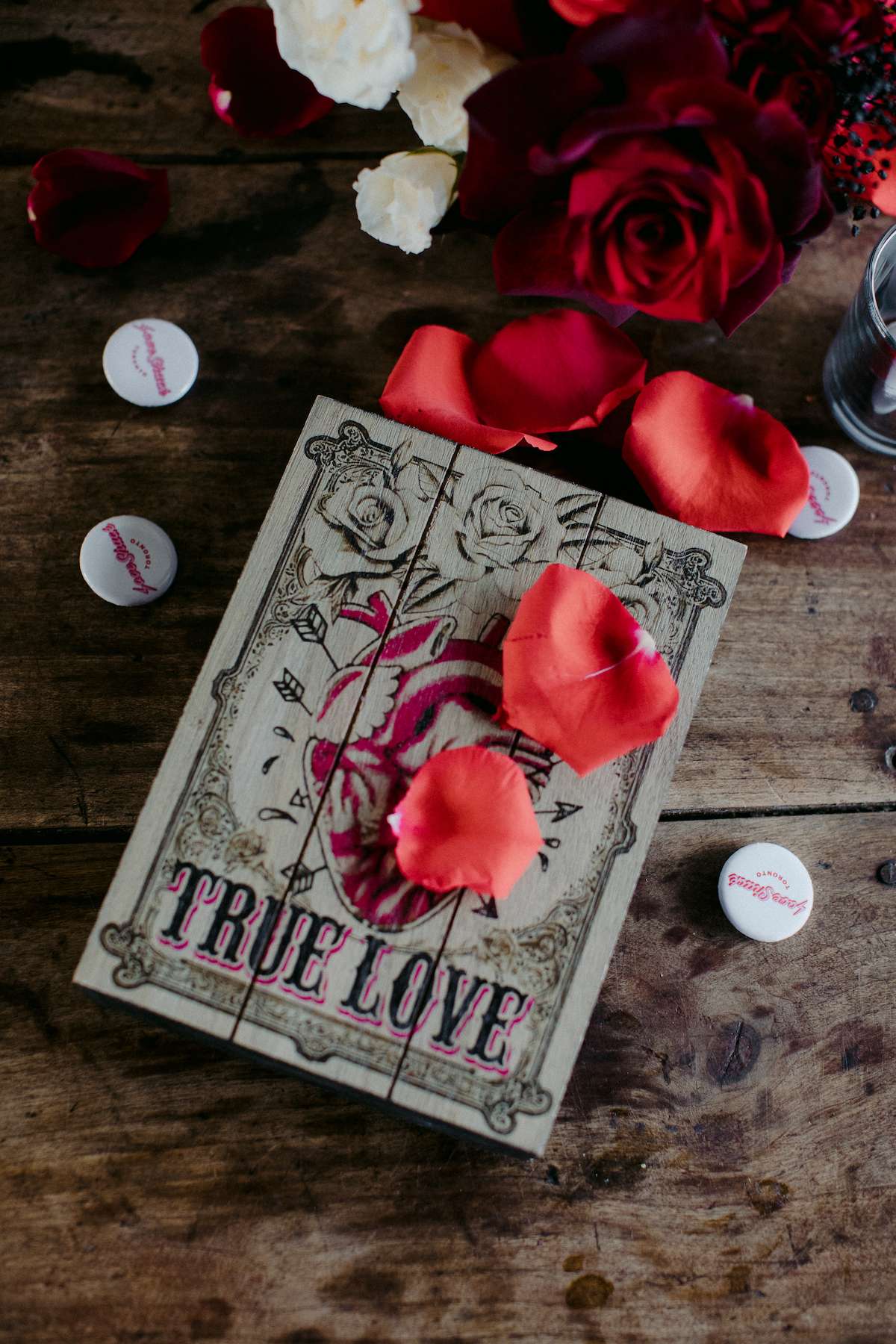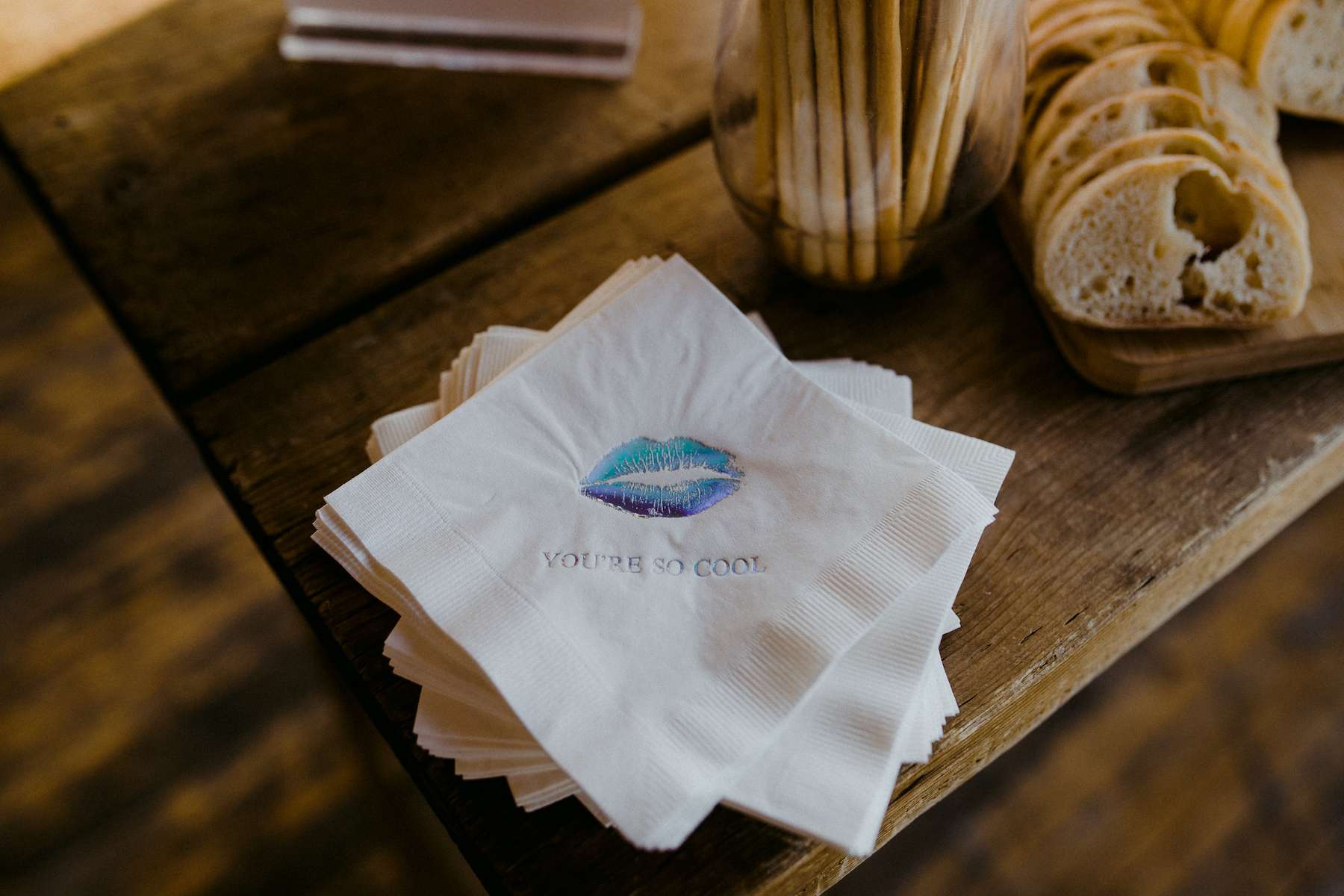 With the guests all travelling together on a party bus, Nataleigh had booked a car to transport her and her parents separately, however, once the bus had left, the car was a no show. She explained, "I sent a message to the driver asking, 'ETA?' And he had forgotten. He wasn't even in town! So, my parents, hairdresser and I Ubered to the wedding."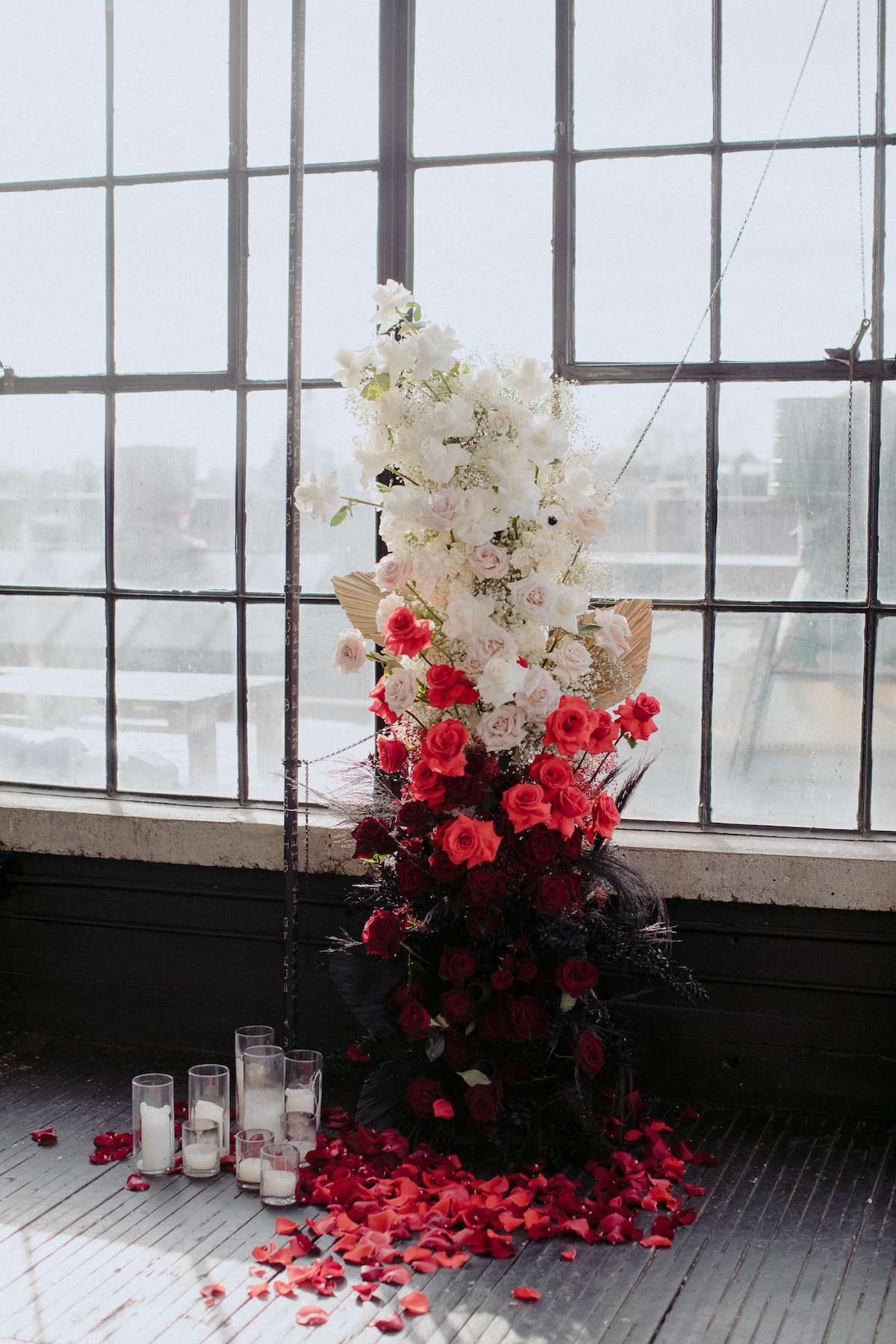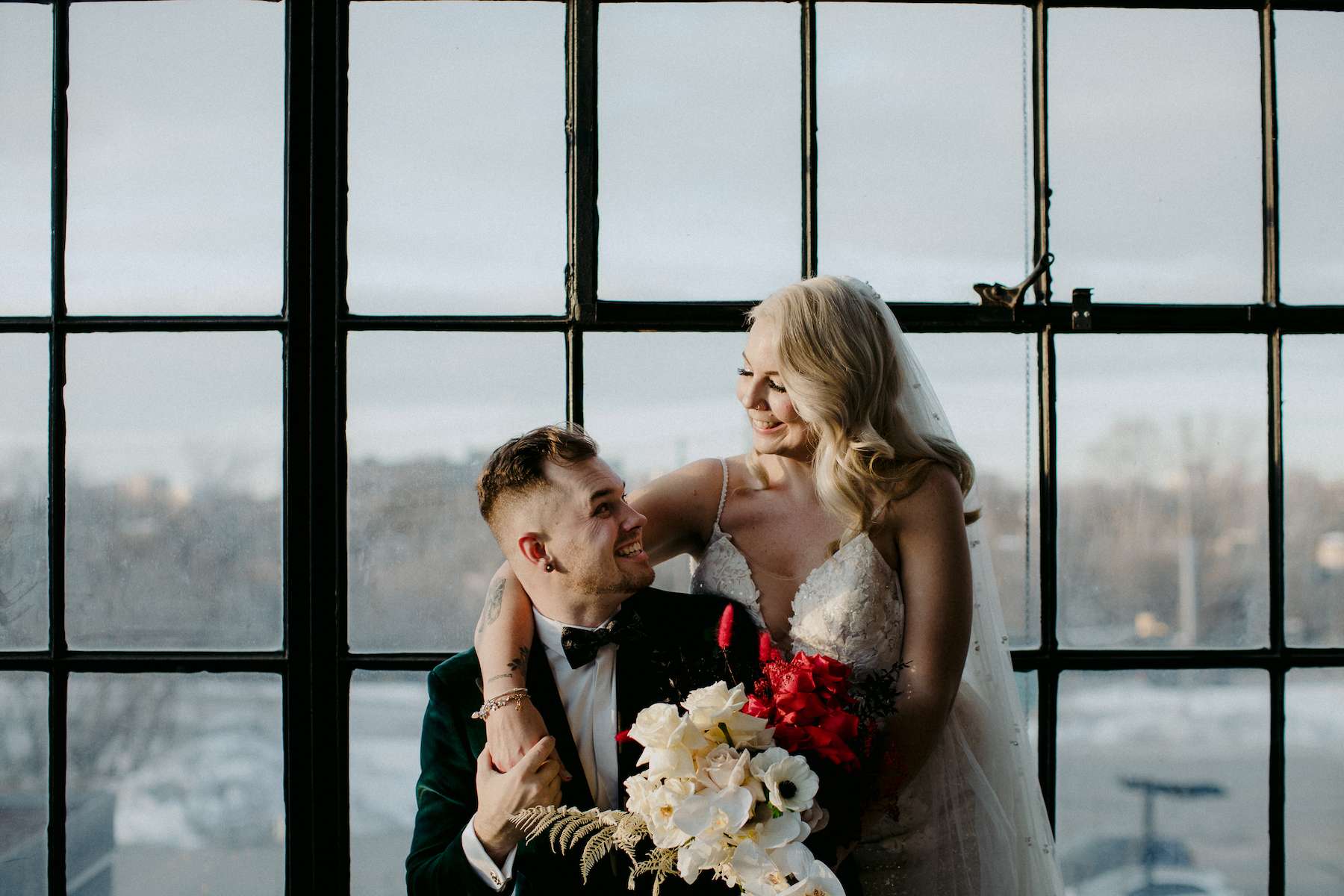 However, having to change their transport plans for the return journey turned out to be the best decision. "We had planned to take a car back, just Tyler and me after the reception ended," Nataleigh explained. "Everyone else was to go back on the bus. At that moment we decided to hop on the bus too and thank goodness we did, as we would have missed the best time. A lot of people say the bus ride back was their favourite part!"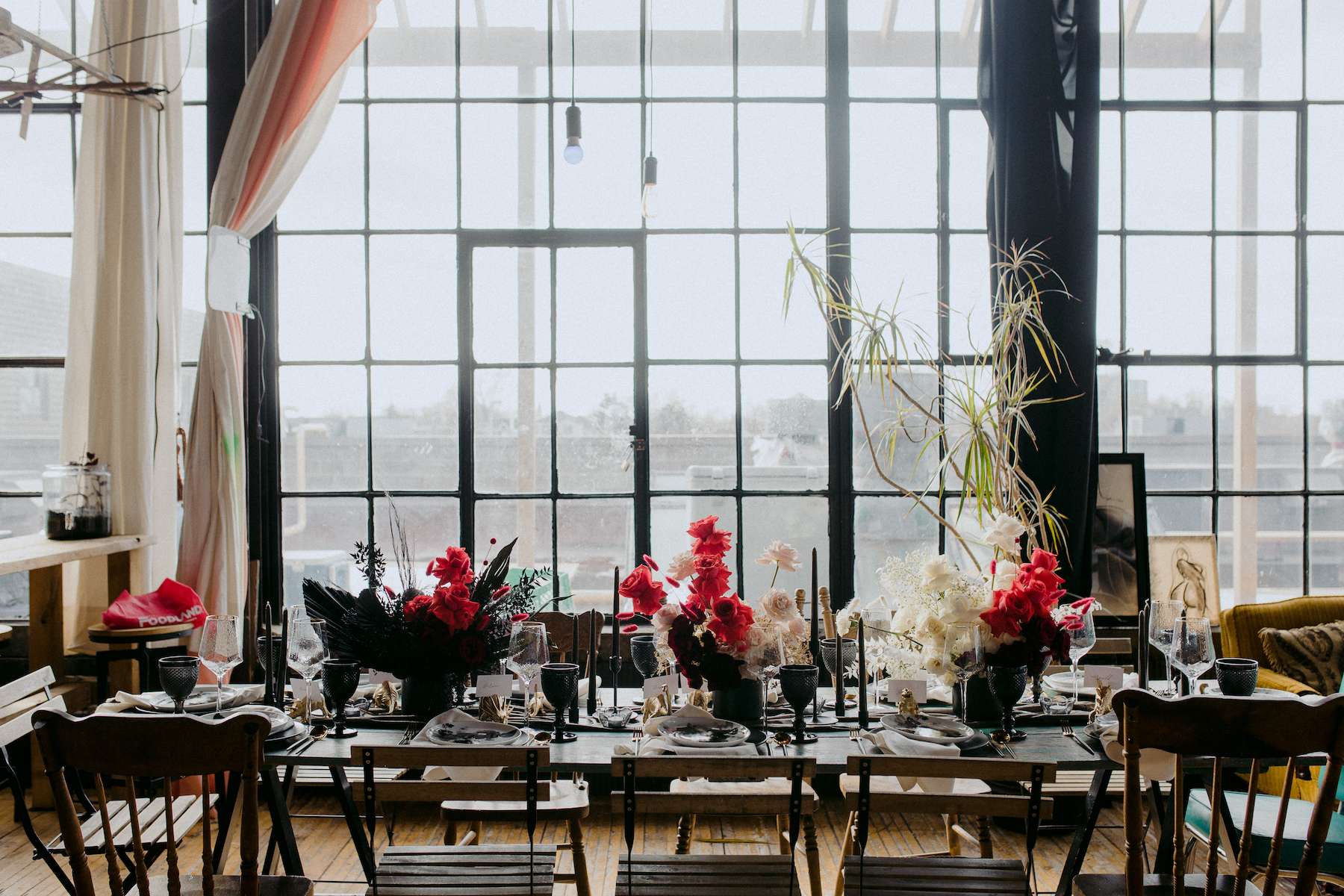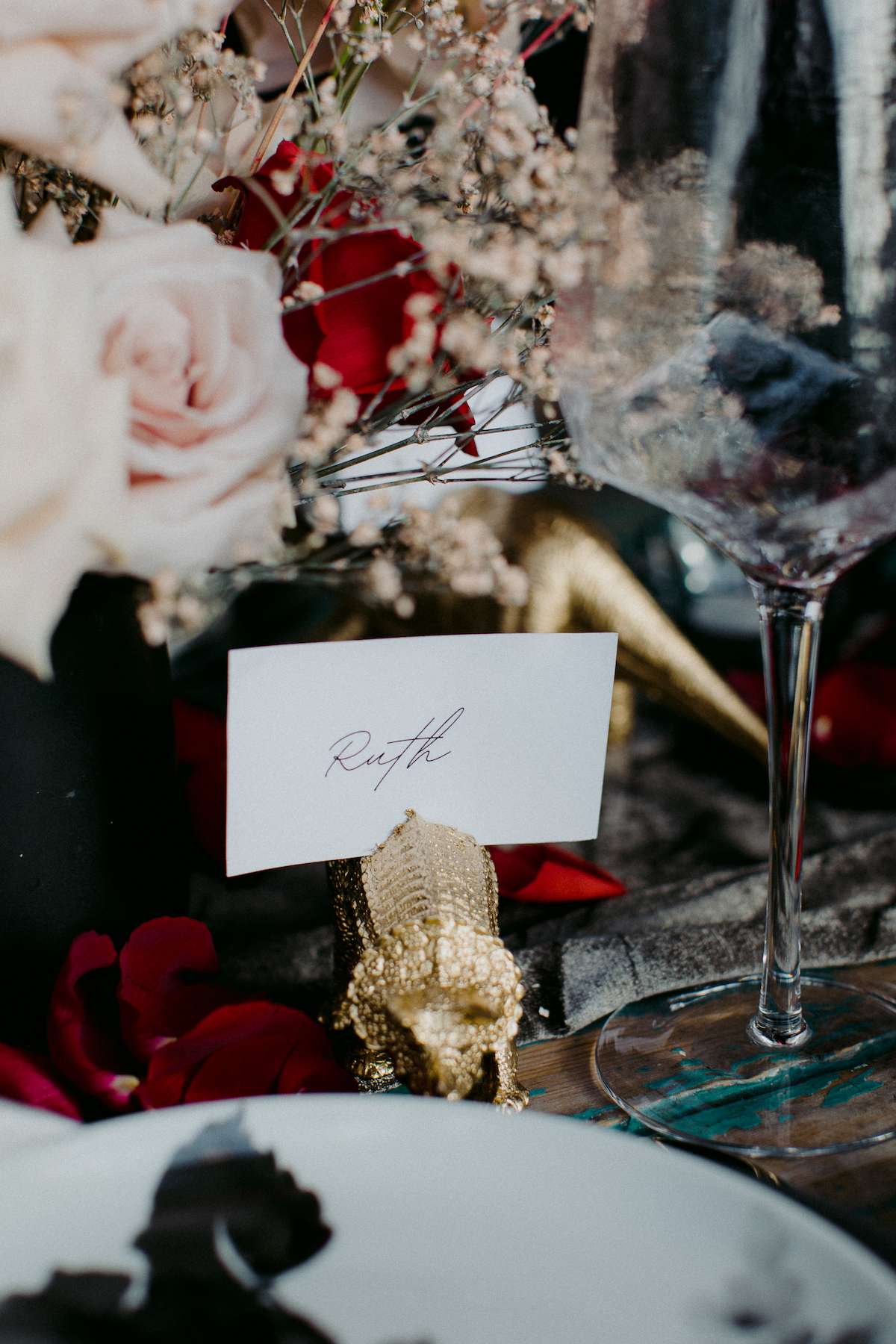 Once at the venue, orchestral versions of pop songs played, and the couple had planned their intimate ceremony perfectly. Nataleigh told us, "Tyler and our witnesses walked into Benny and the Jets by Elton John and I walked with both my parents to Elvis. Our ceremony was very intimate, everyone was in close quarters and we involved all our guests. We had a Scottish poem reading, which is very important to my family, and we said our vows together. The ceremony was one of my favourite moments. Being in such an intimate moment with people we love will be hard to top."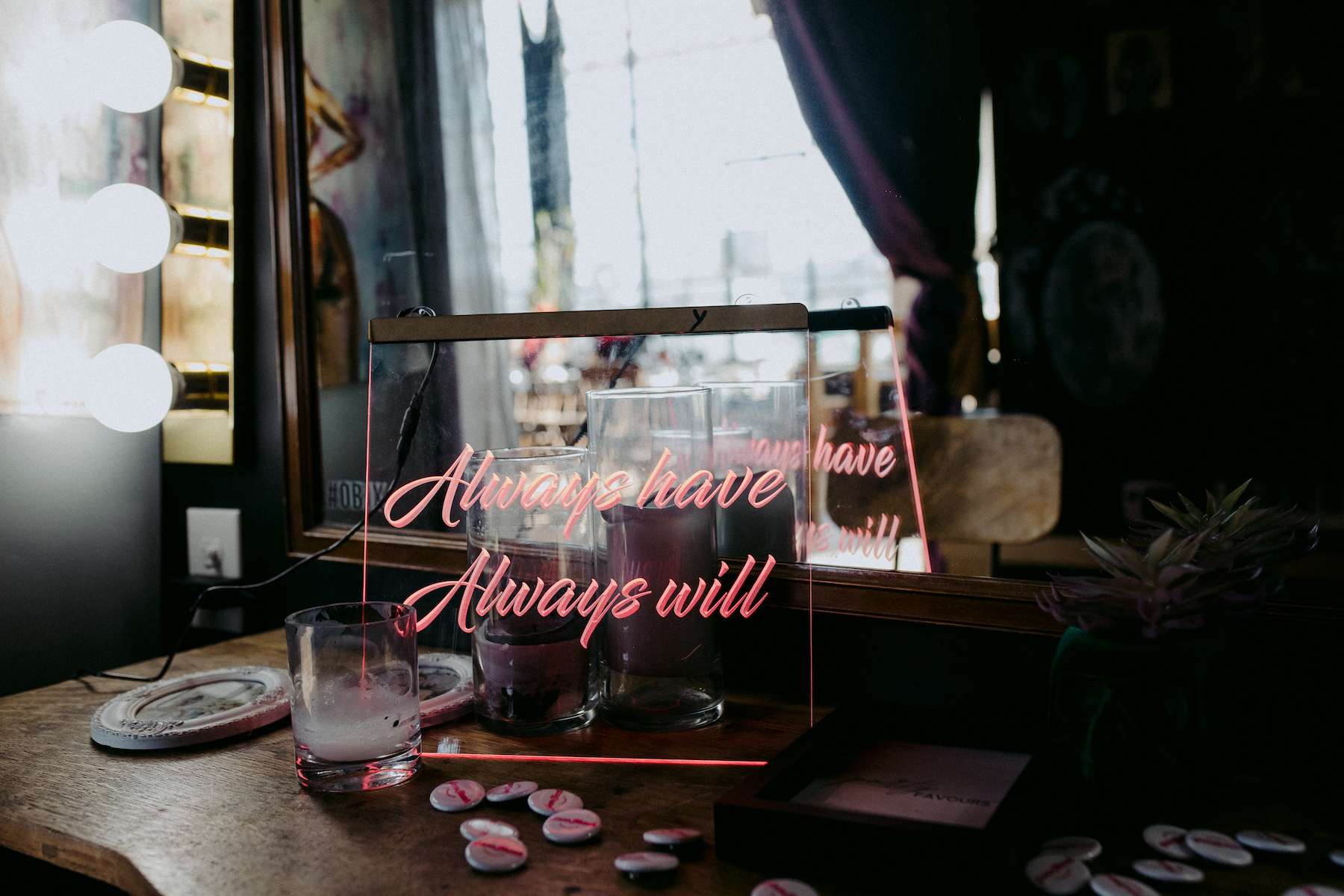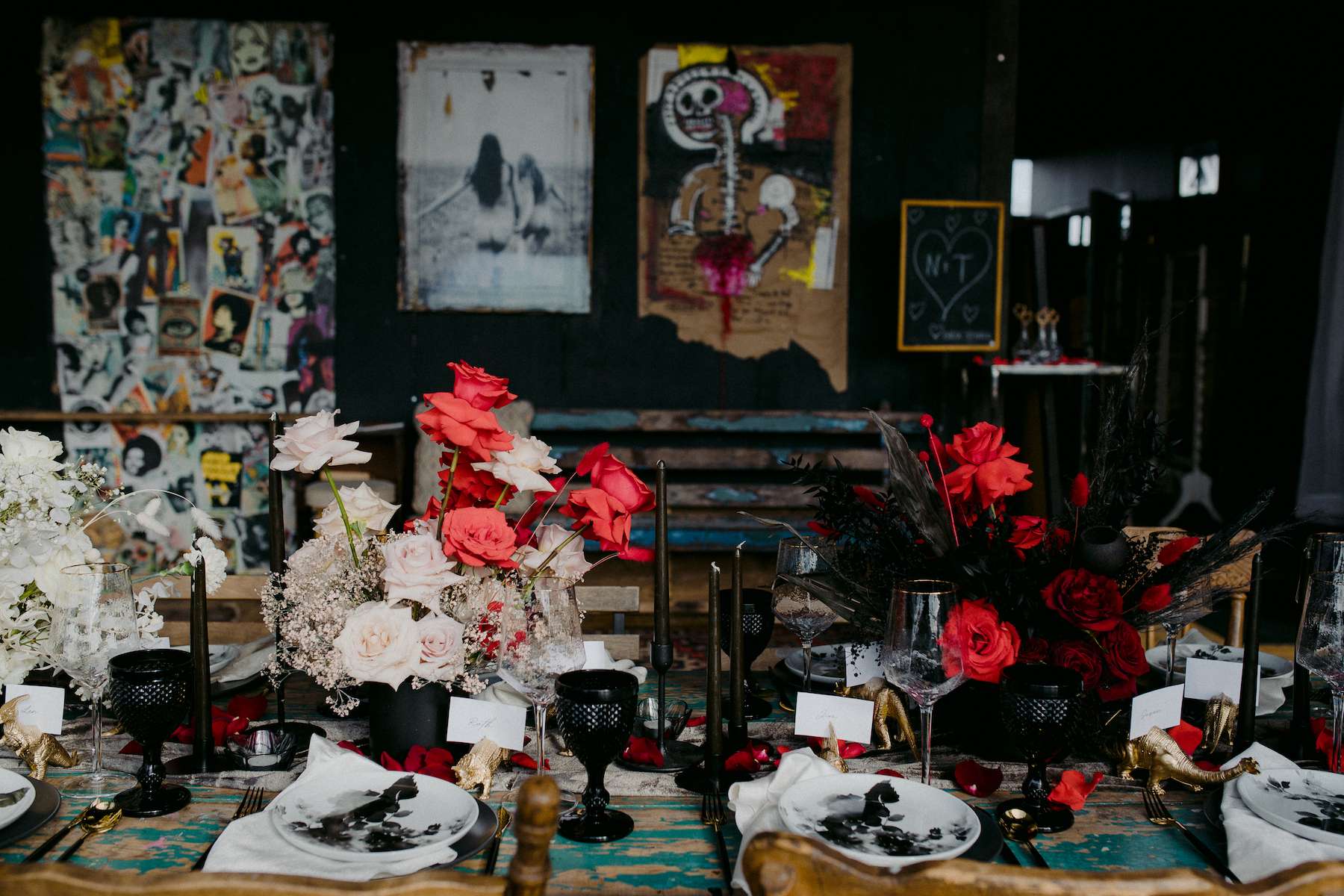 As the couple met when they signed up and trained for an amateur charity boxing match in 2018, their cake paid tribute to this. "We had rock'em sock'em robots as our cake toppers and a second cake that said 'punch drunk love'!" Nataleigh said.
Adding more personal touches, Tyler's childhood toy collection also came in handy, as Nataleigh continued, "Tyler used his toy dinosaur collection from when he was a kid as the table name cards. He sprayed painted them gold, and cut a little slit for the name cards. It was so cute and beautiful to have them on the table with our family."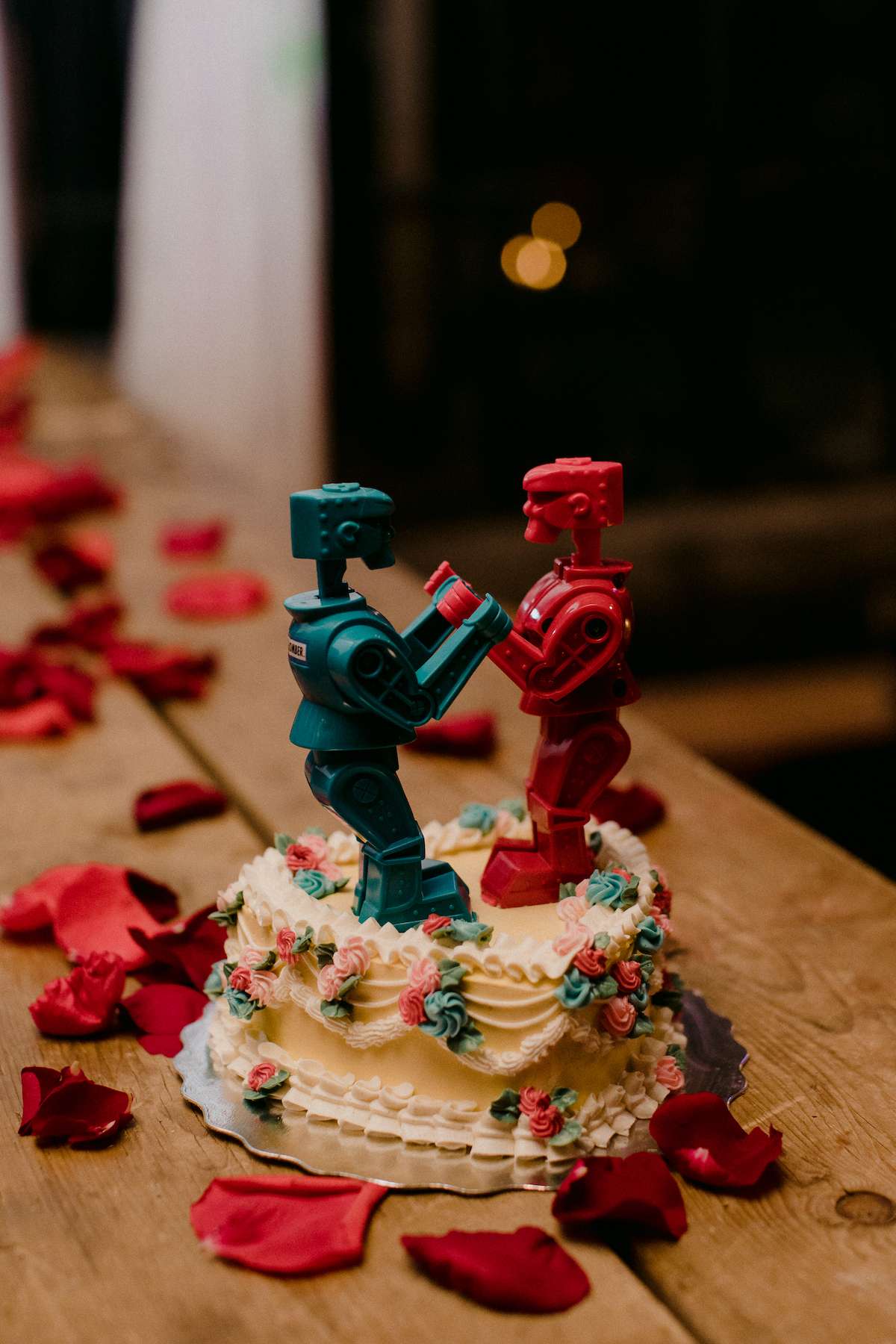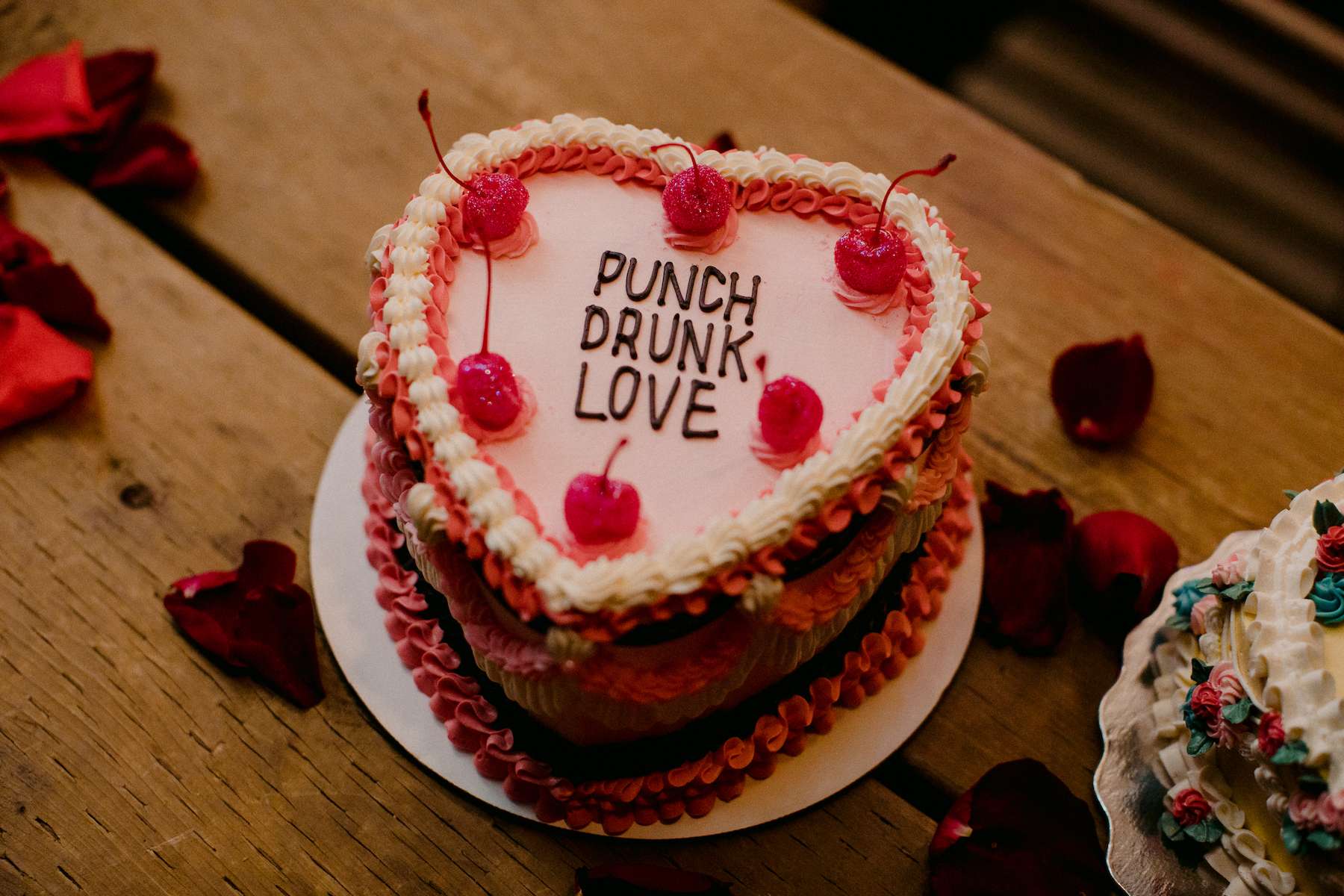 And Nataleigh's advice for future couples? "Ask for help, work together, be flexible, have fun! Prioritise the budget on what's a must. And don't pick vendors just for price, it's important they really vibe with you. Do it your way, you will love it that much more."