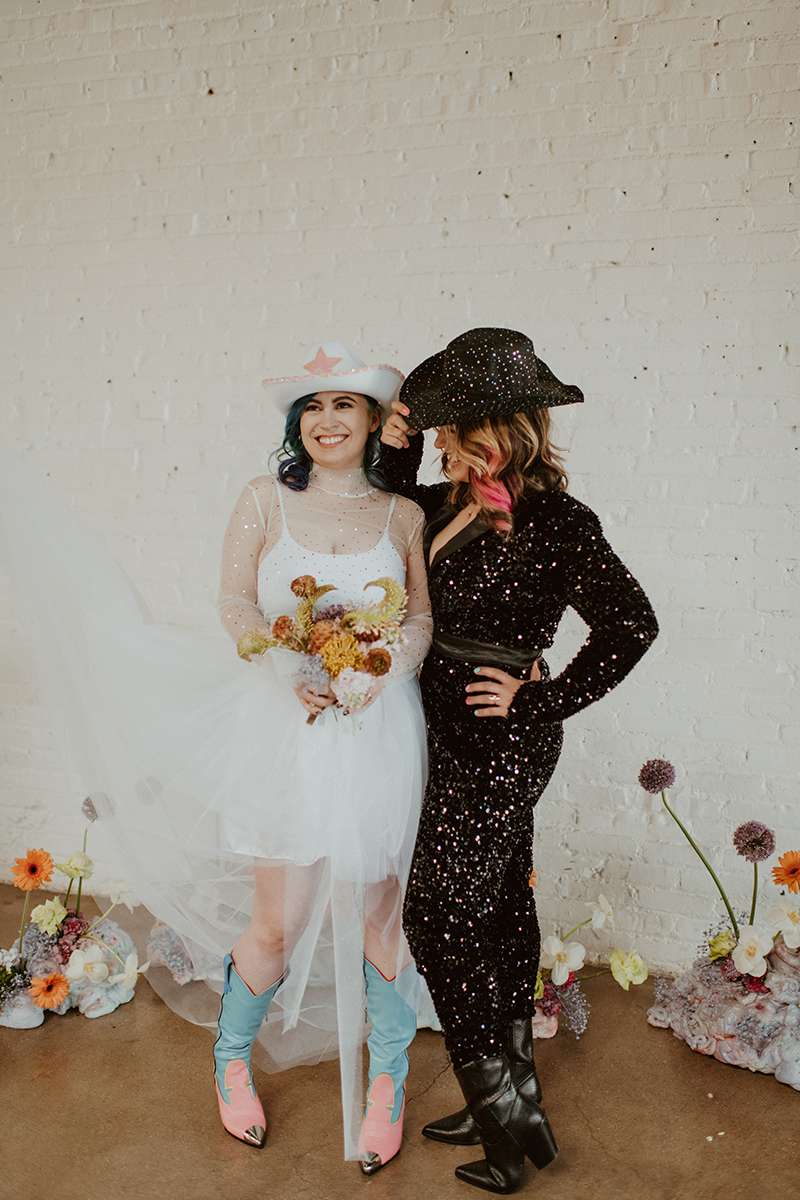 Planning and getting excited for your upcoming wedding is fun (even when it's stressful) but what happens when that to-do list is done, the wedding is over and you're on the other side? Post-wedding blues are something all couples need to consider.
I love a plan. My desk is littered with lists, tasks and schedules, and ticking things off gives me more satisfaction than I think is natural! Wedding planning is no different; that sense of achievement when you've completed those tasks and done a mini fist pump is heavenly. But what happens when it's all over? It's perfectly normal to feel a sense of melancholy once a big life event is over, and planning for this should definitely be added to that wedding to-do list.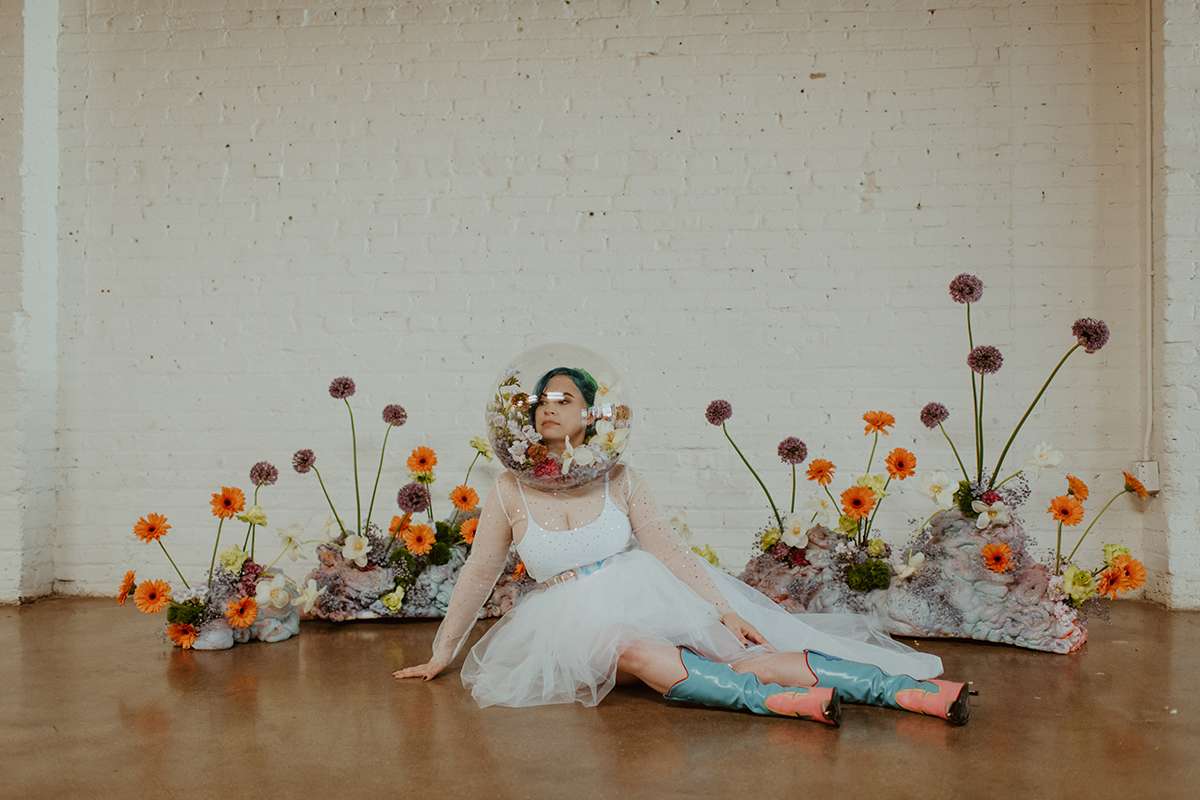 All the hard work, preparation, planning (and COVID re-planning… and re-planning…) has led up to your wedding day. Big or small, fancy or simple, the day passes and you should be left in an utter dream-world of immeasurable bliss, right?! Well, for every major high point in life, there has to be a comedown. With all the drama of the pandemic too, the build-up has been even greater, which can make the comedown even harder.
With so much uncertainty, couples have been reluctant to make post-wedding plans, delaying the big party or honeymoon for fear of having to cancel or rearrange (AGAIN!). It's easier to focus on the day itself, but once that's done, there is the risk of feeling a huge, sad void. Now don't get me wrong, the promise of being married to and forever living with your one true love is a beautiful notion, and one to be honoured and celebrated, but once the busyness is over, you may feel a real sense of loss. So, how can we manage those post-wedding blues?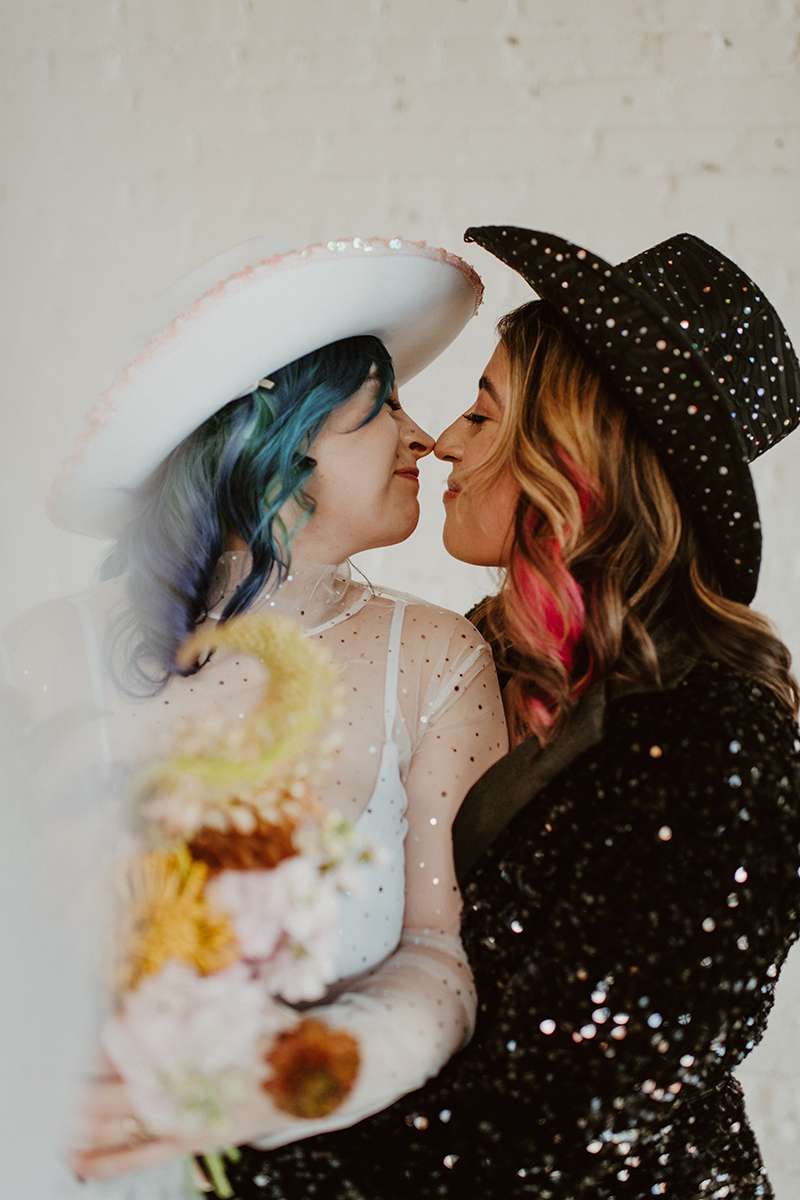 Make some lists
It's important to plan ahead and prepare for post-wedding blues – the wedding day you worked so hard for and planned so carefully is over – so make a list of all the fun things you'll need and want to do, post-wedding. There'll be a gallery of photographs to peruse, maybe a video heading your way, and mementos to look through. A memory box is the perfect way to re-live the day. Save an item of your wedding stationery, press a flower from your bouquet, spray your wedding perfume into the box and peek into it every now and then to bring it all back.
Look forward
Continue the planning! Have you got house renovations to undertake? Or a holiday to choose? Your first year as a married couple should be full of exciting things, so plan one special, fun thing to do each month to give you something to look forward to. Why not document them and get a photobook printed for your first anniversary? It's the perfect paper present!
Find a friend
Get a pet! What a perfect way to celebrate your wedding and give you something to look forward to after the big day?! Now, I'm sure you realise, a pet is for life, not just for curing post-wedding blues, and any new addition should be thoroughly considered and treated like a new member of the family, but I love the idea of welcoming a new friend for snuggles and nose boops to keep the sadness away. Unless it's a fish… don't snuggle a fish.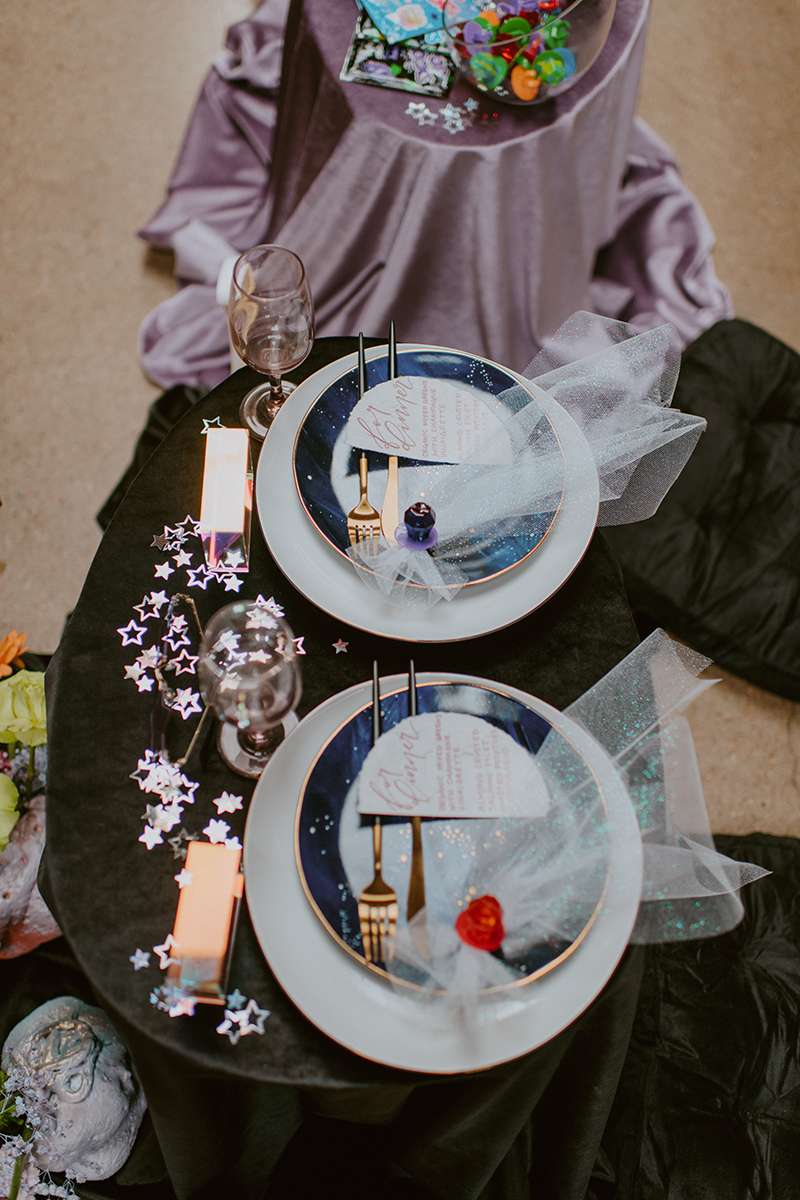 What about pre-wedding blues? Are they a thing?
COVID-era brides are especially awesome. With delays, postponements, outright cancellations and ongoing doubt, there has been a whole added tonne of pressure and stress. It's completely understandable if you're pretty much over the whole thing before it's even happened. Pre-wedding blues are definitely a thing. And that's OK.
No one could have predicted the mess that COVID would cause to weddings and there's nothing that could have prepared us for the anxiety and guilt we may have felt around having to reduce guest numbers, tell friends they're uninvited and cancel suppliers.
Give yourself a mental break
Across the wedding industry, there's been uncertainty, over-cautiousness and a reluctance to plan anything in case guidelines change. Pre-pandemic, you would have thought marriage was one of the enduring certainties in life, and the upset COVID has caused to couples is not to be underestimated.
A lot of couples are finding it hard to get excited for one of the biggest days of their lives, and then being crushed by guilt for feeling that way. It's been a rollercoaster, and if that's you, you are a warrior for forging on with plans in the face of so many shocks and blows.
You will have your day, but you are allowed to grieve for the lost dreams and discarded plans, whilst focusing on the most important thing. And that's the point of it all, isn't it? Marrying your best friend and making those vows is at the centre of it. That should always be the focus, but it's OK to feel sad for all the things that should have gone with it.
Even if you have an awesome micro-wedding (which I reckon is still going to be a popular option for a while) and a bigger party later, if it's not what you originally planned, there may be a sense of loss. It's not 'just a wedding', it's a treasured moment, your one opportunity to bask in a day all about the two of you, with permission to be as extra as you like.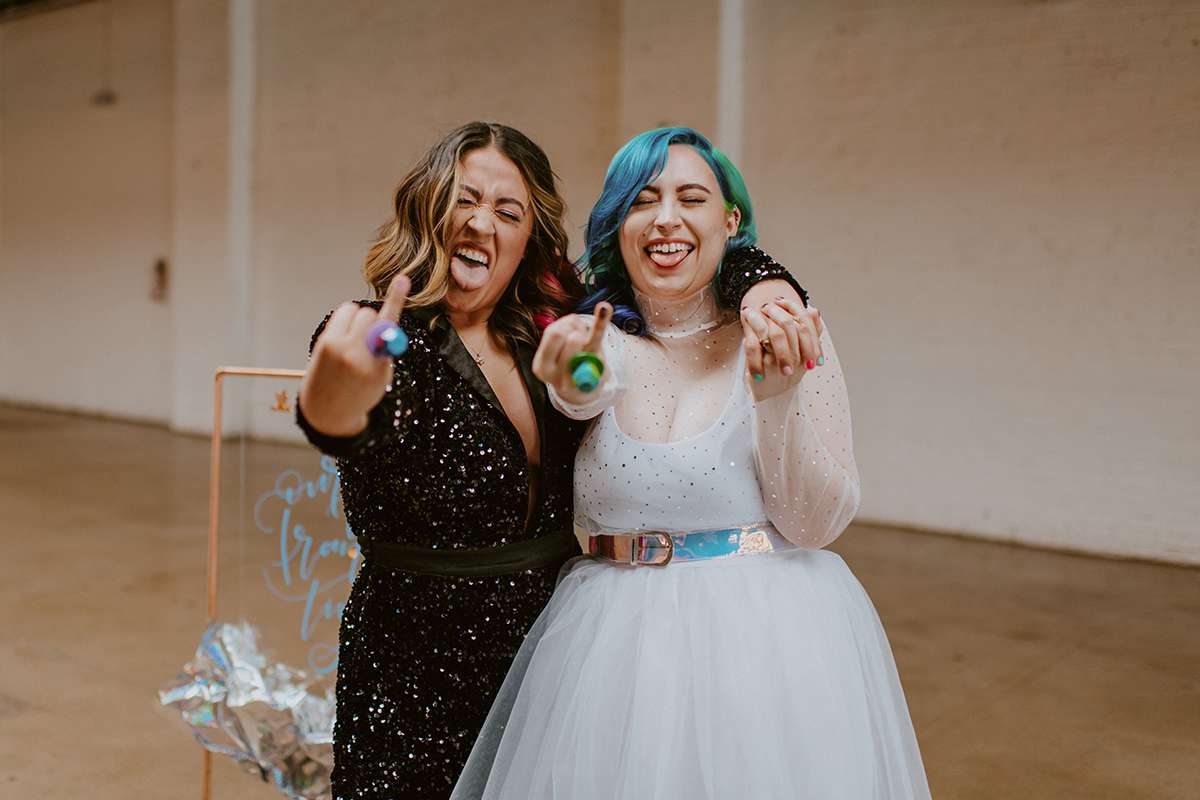 So, give yourself a break. It's OK to feel what you feel. Talk to others in the same boat as you (the Rock n Roll Bride Facebook group is a great place to connect with likeminded babes), but also those who have come out the other side after having a spectacular small wedding.
And finally, don't give up. However robbed of your dream day you might feel, keep taking little steps towards your wedding date. No one will argue that the last year has been a toughie, but I do think we will look back and realise how strong we all were through this. How we battled on, how getting married in the COVID era took extra strength, resilience and courage. It may be hard now, but it is proving that you are stronger than you think – and if you can get through this, the world is yours.
This article originally appeared in issue 39 of Rock n Roll Bride magazine. You can purchase the latest copy here, or why not subscribe to never miss an issue?