Josh and Dre are two social media professionals living in the beautiful city of Austin, Texas. The pair met as many people do these days, online, but from the first time they met, it was clear that this was 'the real thing'. Josh with his megawatt smile and Dre with her open-minded, free spirit made the pair an unstoppable duo. Just under six months from the day they met, Josh was ring shopping, eager to nail down his spirited and offbeat bride.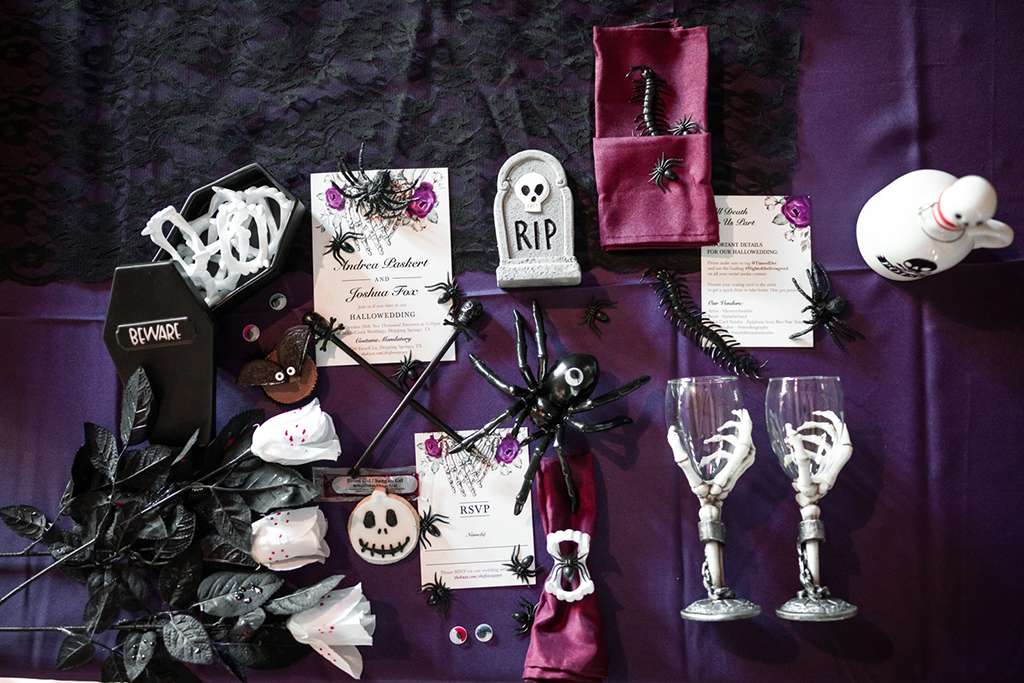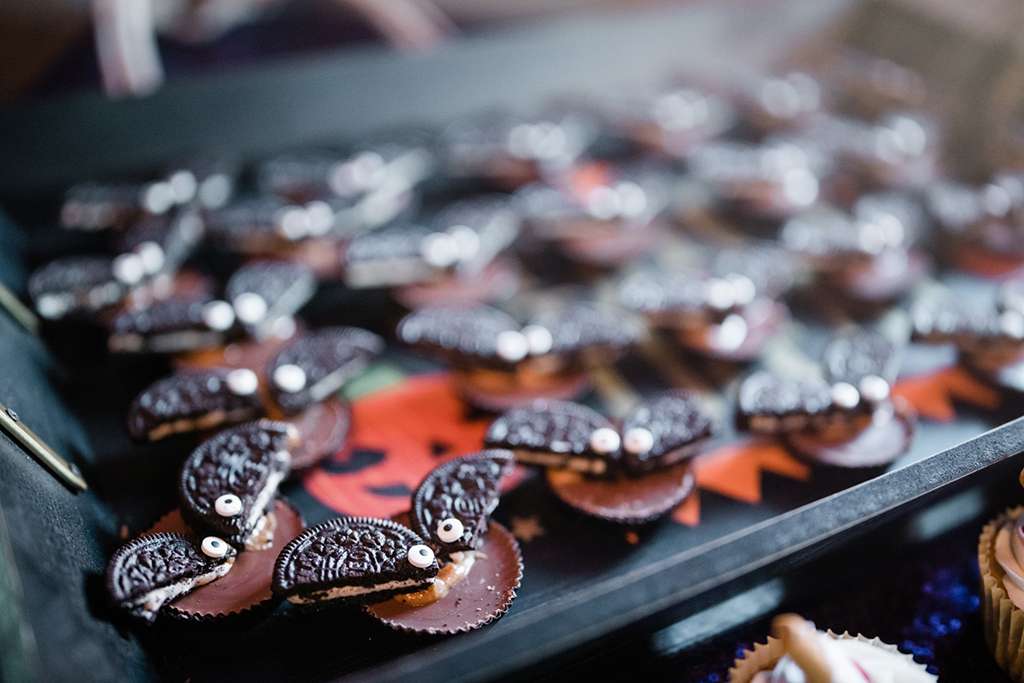 By all appearances, Dre considers herself a 'normal gal' but she has always been fascinated with the weird and the wonderful and of course, taking a few risks. When she initially brought around the idea of a Hallowedding, Josh jumped at the chance to create this truly authentic and special moment for the two of them. They had met near Halloween, got engaged near Halloween and now would be wed during the same season. "Some felt odd about the wedding choice, many embraced and celebrated us for doing something different," Dre told us. "A wedding that would truly never be forgotten by anyone and thus #nightofthelivingwed was born!"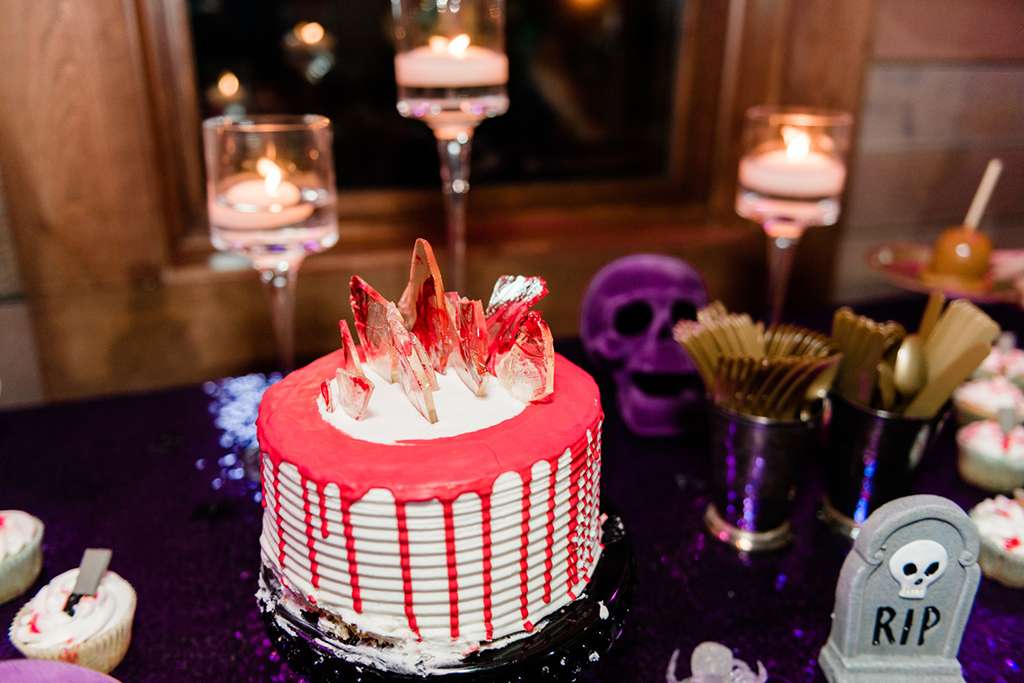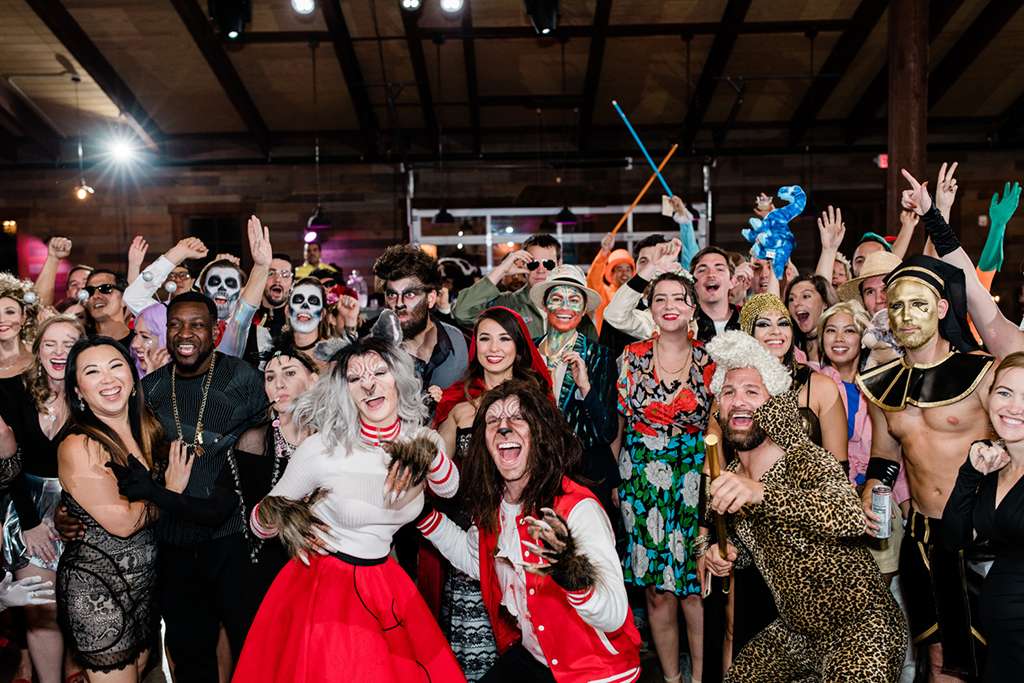 With a $25,000 budget, their day was held at Morgan Creek in Dripping Springs, Texas, Dre wore a Justin Alexander Signature Ostrich feather dress. The guests were invited to arrive in Halloween costumes so they were greeted by aliens, Freddy Mercury and giant babies, among others! The couple changed into werewolf school costumes for their reception and kicked off the night with a first dance to All My Life by KC and JoJo.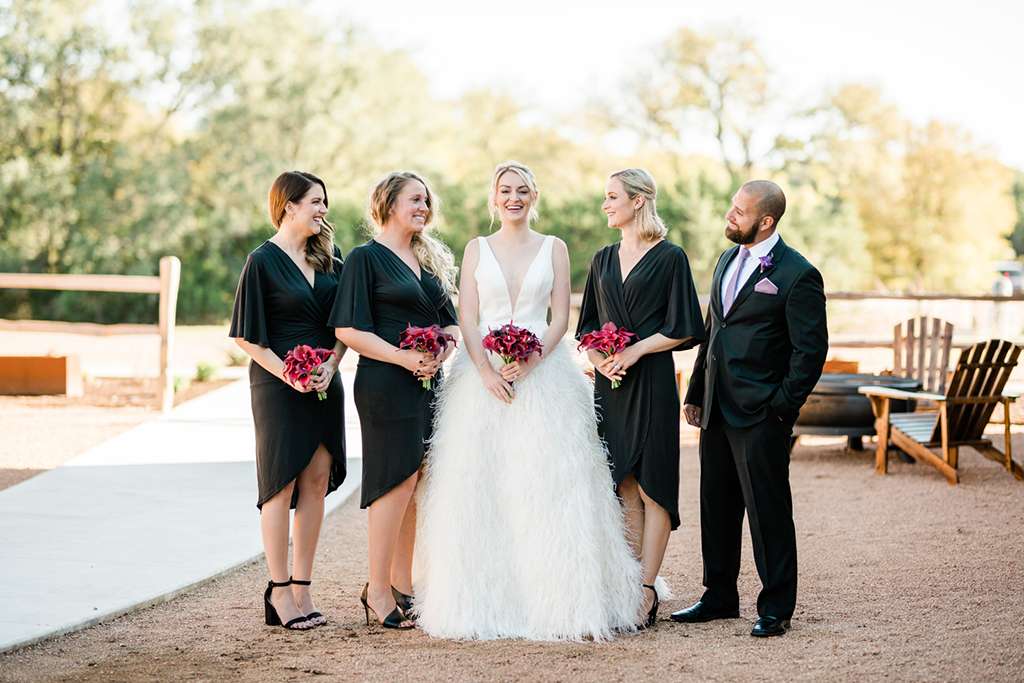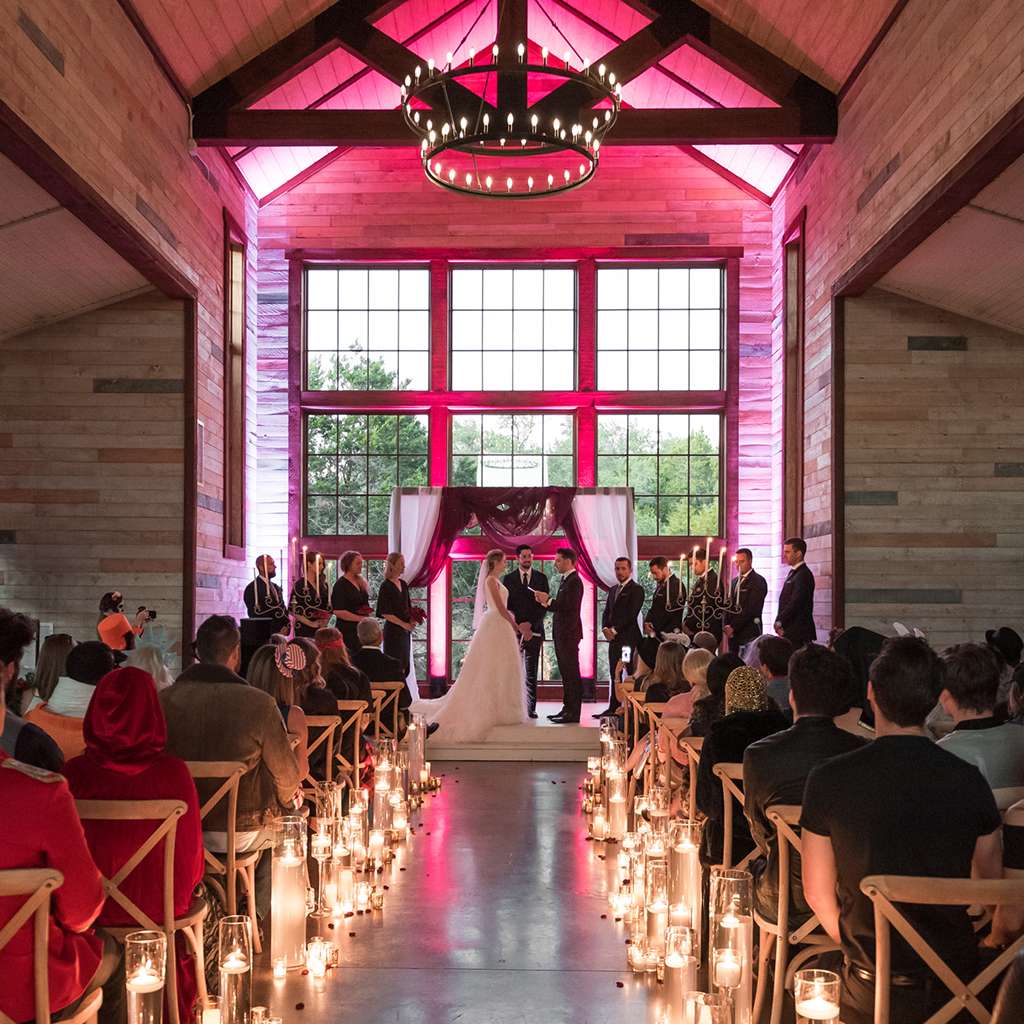 As a former pastry chef, Dre turned her hand to making a lot of the desserts and cakes, as well as her and her bridal party bouquets. She also did her own hair and makeup. Her wedding dress was a gift from the designer which kept costs down (and he was even in attendance!) Their biggest expense was their band, who had been booked even before the couple had a date for their day. They also had a tarot reader and live artist for entertainment for their guests.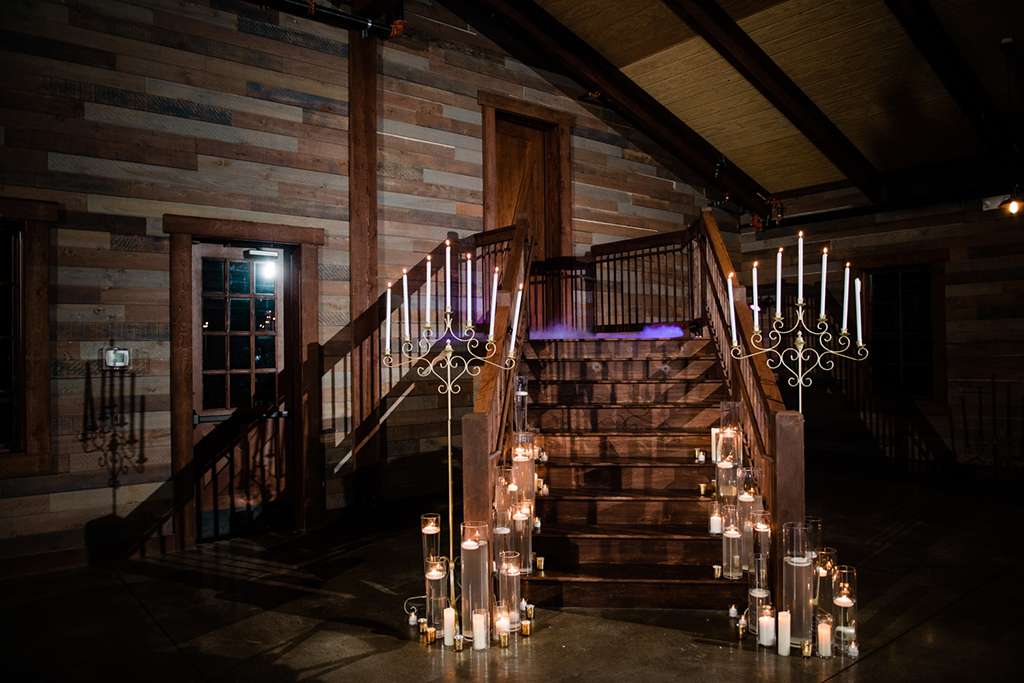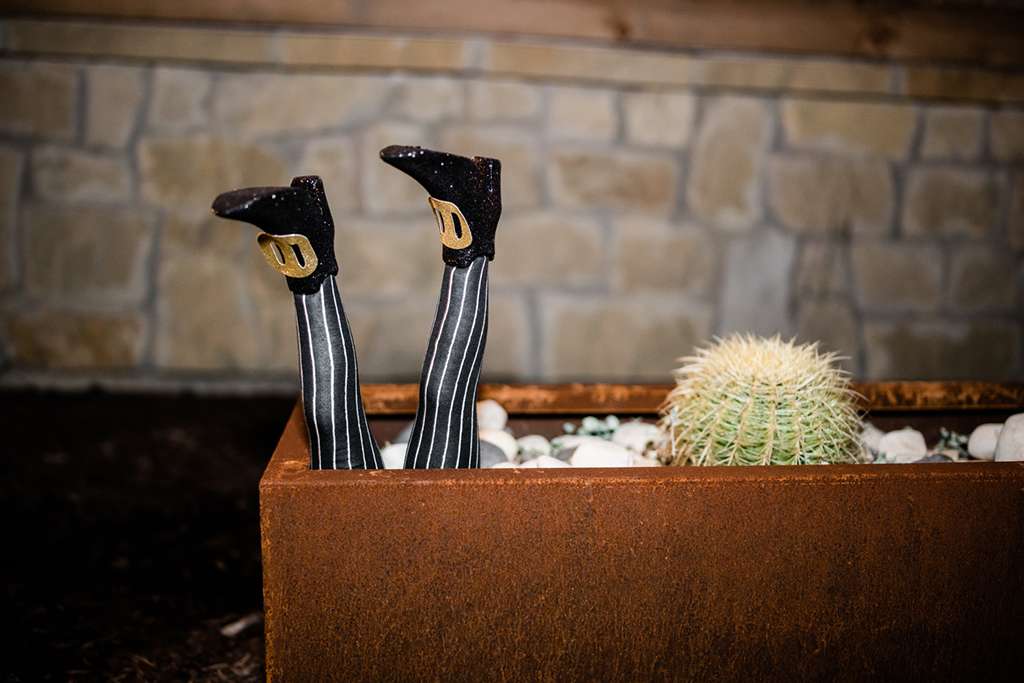 "When they say it's your day, that seems cliche. But honestly, it really is! People will forget most of it but you'll have the memories forever. If something doesn't feel good or it feels phony, ditch it. You won't regret eliminating it from your big day. Also, this is your time to be self indulgent, so do it! Last bit, having performers and additional things to do inside made sure everyone didn't go outside and ruin the vibe of the night."