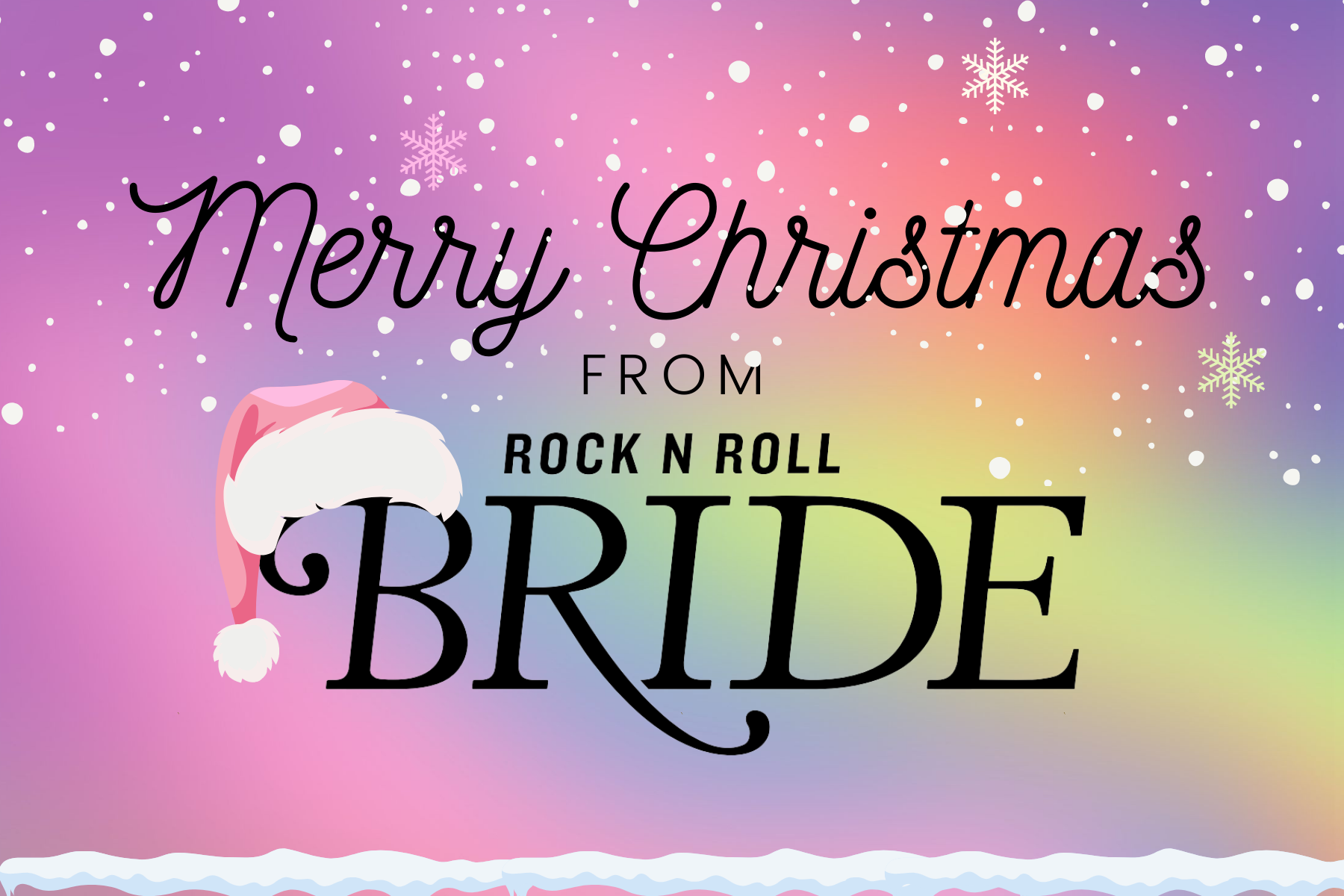 We may kinda be late to the party, but if you're anything like us then you probably haven't even started your Christmas shopping yet! But wait – before you add yet another 3-4-2 gift set from Boots to your basket then you might want to have a little peek at our small business gift guide. Buying from small businesses this festive season makes you 100% sexier too so win-win, right?
If the person you're buying for is an alternative loving bride-to-be, pending bridesmaid or a closet "I'm-not-at-all-engaged-but-I-just-love-Rock n Roll Bride" kinda person (no judgement!) here's some of the coolest things, from the coolest small businesses which we think they'll absolutely adore.
Birthstone necklace from Ruby and Oscar
Ruby & Oscar was established by passionate jewellery and fashion purveyors here in the UK and brings you a dynamic collection of the finest wearable art. Their collection of birthstone necklaces would make the perfect thoughtful gift!
Dried Flowers from Happy Blossoms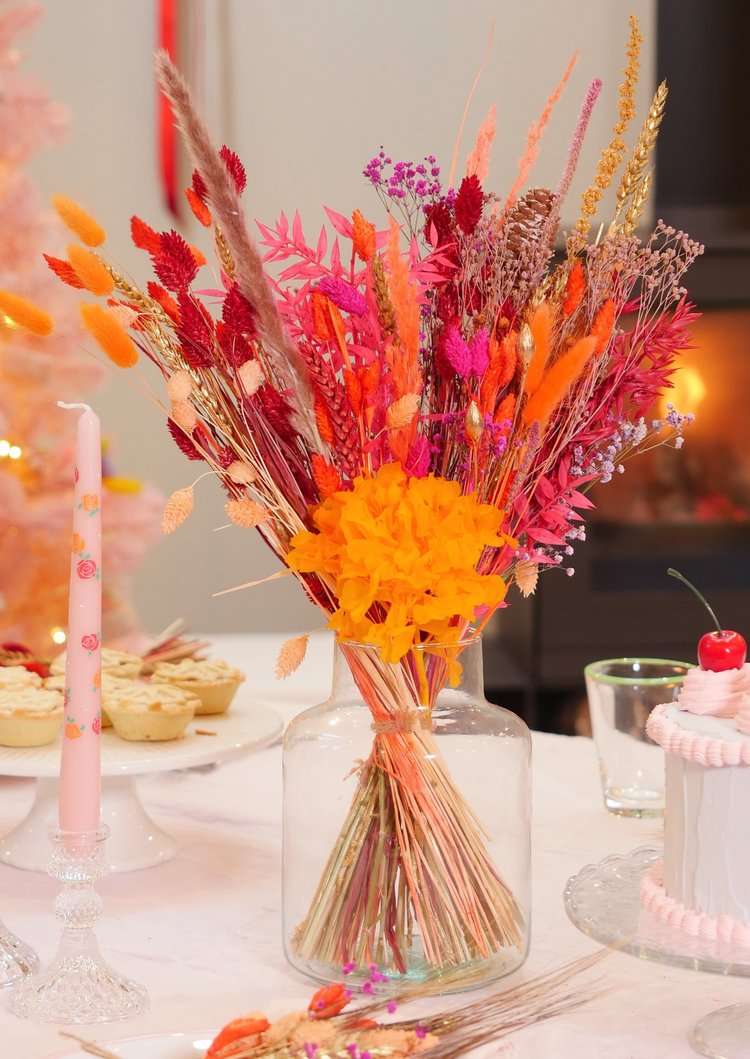 Warm up their home with bold colour this Christmas! This Hurry Down the Chimney bouquet is inspired by a roaring and warm fire on a cosy evening. The bunches feature a mixture of dried and preserved flowers that have been painted, dyed or are natural in colour.
Nature inspired ring from Vinny and Charles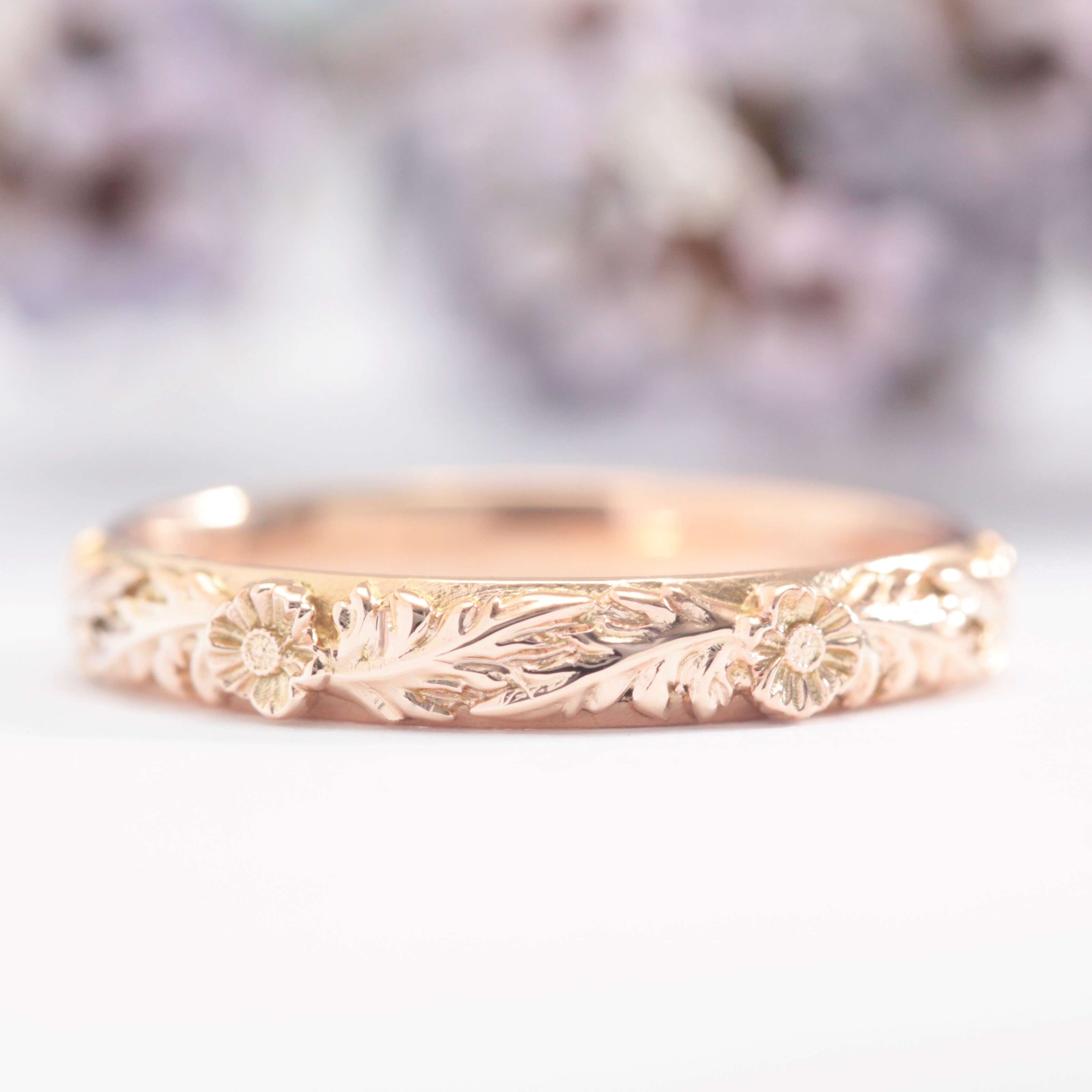 This husband and wife run jewellery business are inspired by nature in their designs. Their handcrafted flower and leaf bands would make a particularly special gift. This one-of-a-kind ring features two Poppy flowers in an intricate leaf pattern in a gold band.
Candle from Mère Soeur x Ohros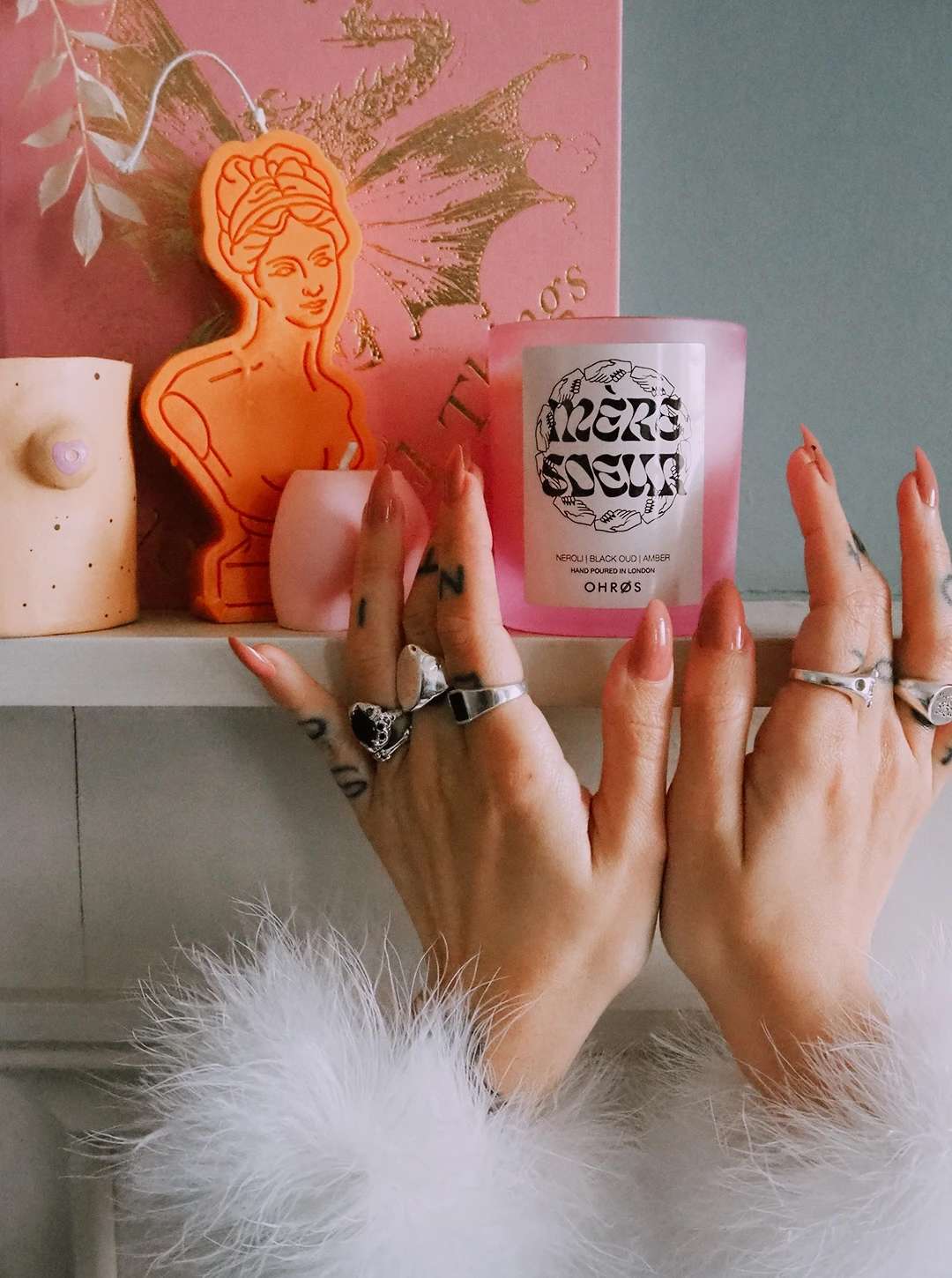 With notes of Black Oud, Neroli and Amber, this soy wax, vegan, hand-poured candle was a collaboration between Hackney based Ohros and Margate based Mère Soeur.
Slippers from Laurie Lee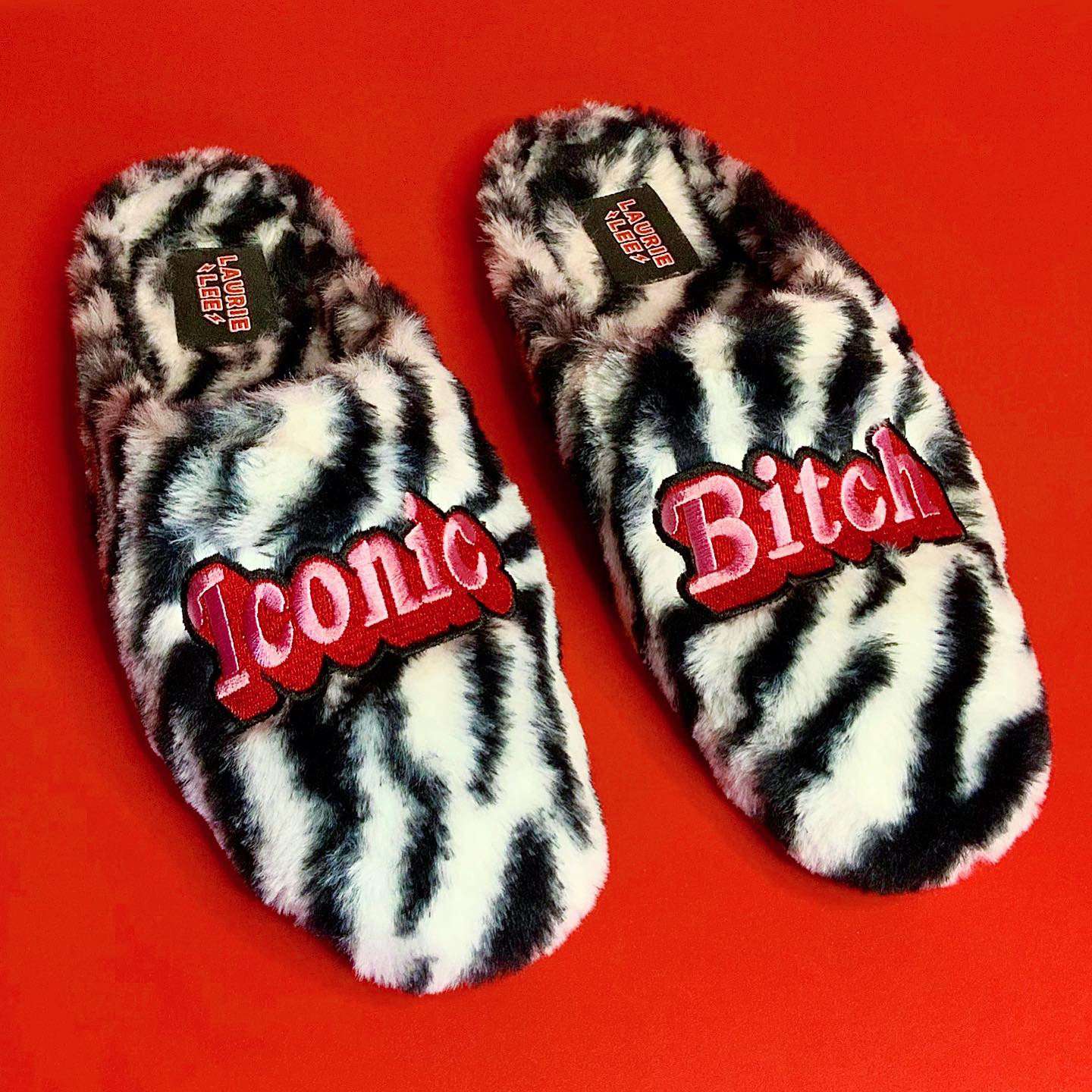 Perfect for every Iconic Bitch on the planet. These slippers are made from 100% vegan friendly faux fur in a bold zebra print with Laurie's signature pink and red typography embroidered across the vamp.
Initial Crystal Hair Clips from Crown and Glory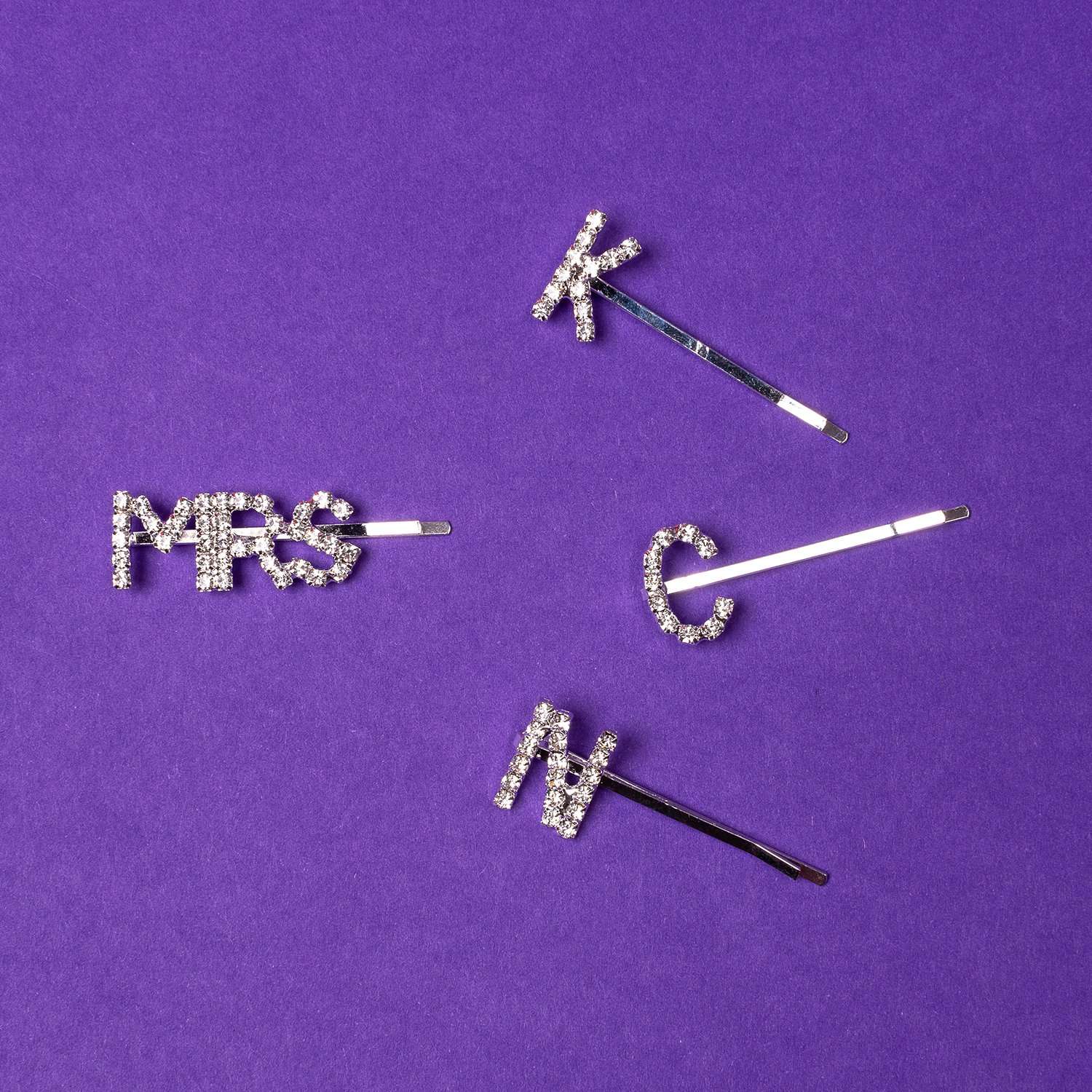 Say it like you mean it with Crown and Glory's Elektra Crystal Word Bobby Pins. This pair of diamante MRS + YOUR FUTURE INITIAL bobby pins are perfect for hen-dos and wedding receptions.
Mugs from Eleanor Bowmer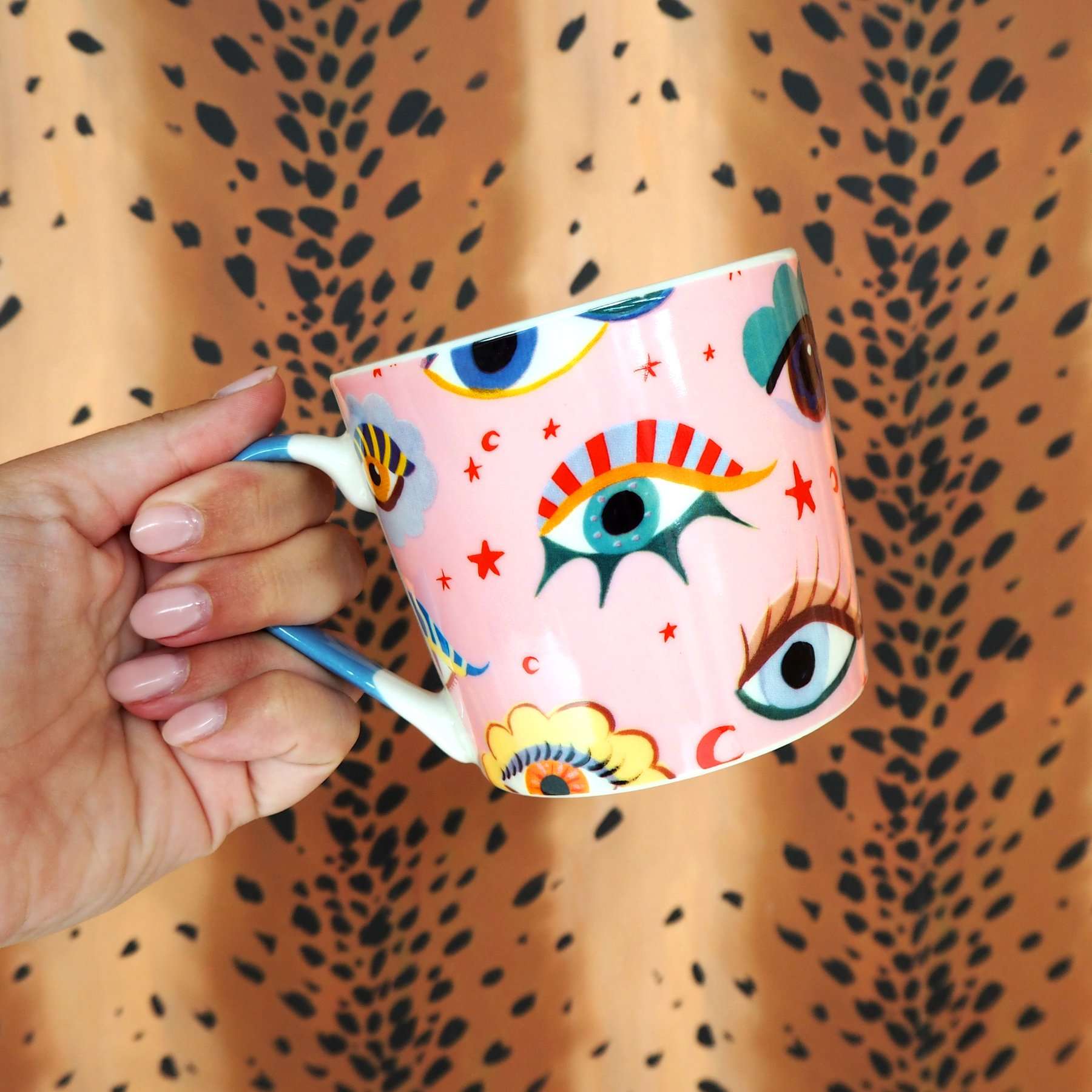 All of Eleanor Bowmer's mugs are made from New Bone China and are of a premium quality. The designs are vibrant and fun and each mug comes in a gold foiled polka dot box, packed carefully in a postage box.
Zero-Waste Scrunchie from Isolated Heroes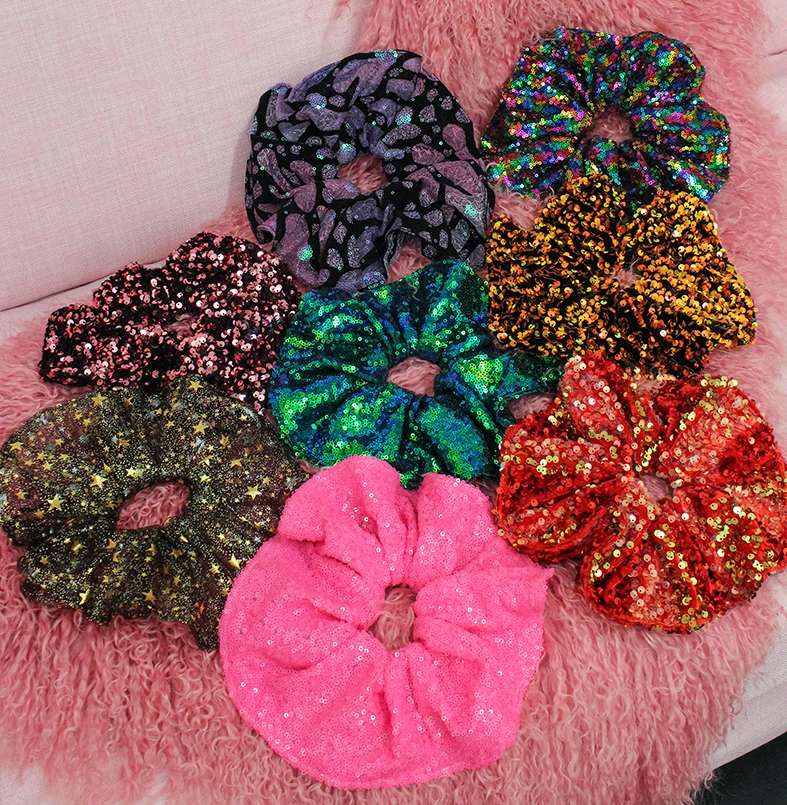 Made using off-cuts from fabrics used in their our previous collection, these scrunchies not only cute as hell but are helping Isolated Heroes working towards their goal of a circular economy.
Earrings from L.O.M Fashion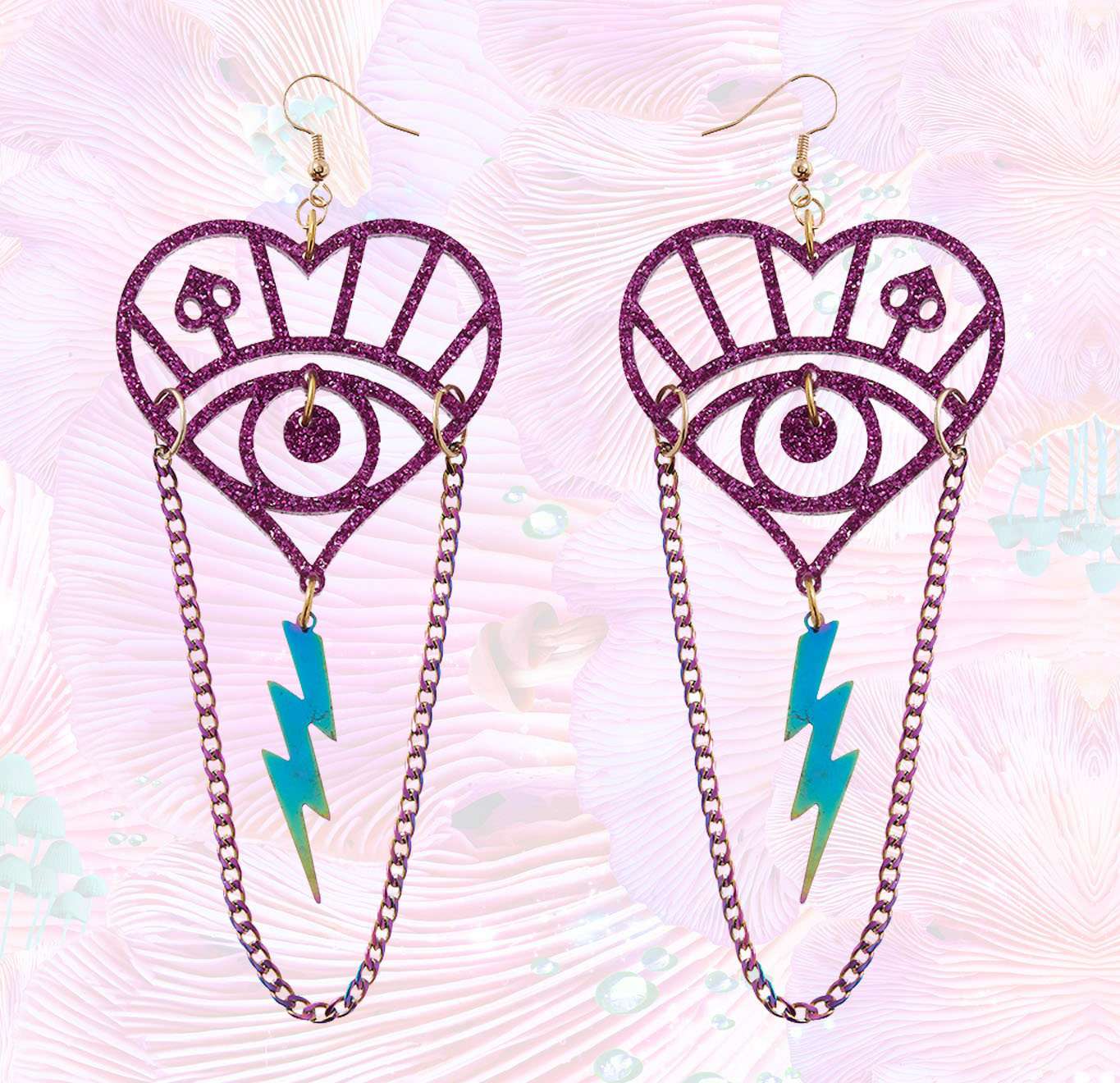 These wicked earrings from L.O.M, feature their logo in purple glitter perspex, with a petrol iridescent lighting bolt, gold plated ear hooks and petrol coloured chain.
You are Magic keychain from Sweet Honeydew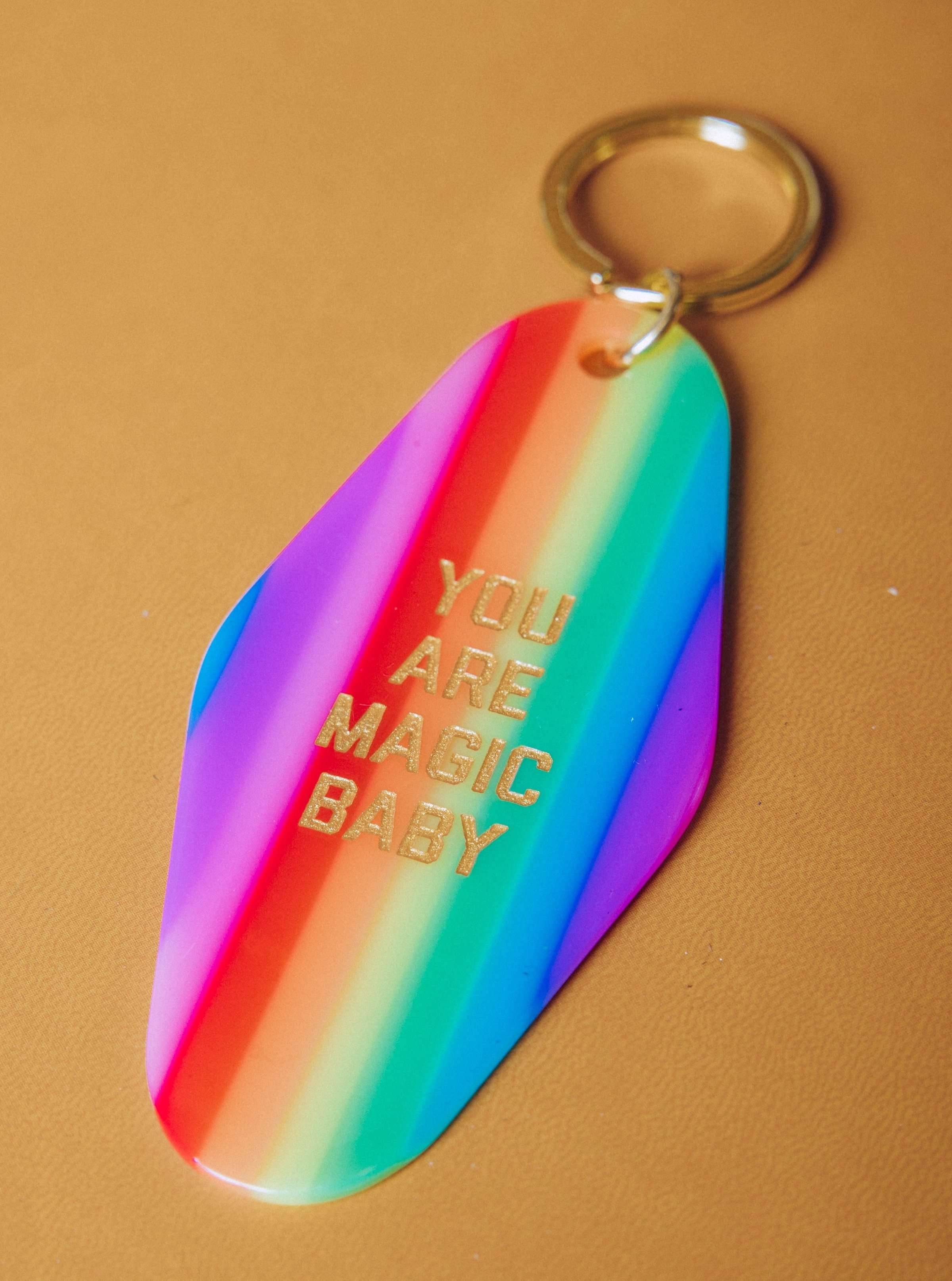 Launched by Helen Anderson just this week, Sweet Honeydew sells the cutest, rock 'n' roll inspired gifts. We're obsessed with everything but particularly this rainbow magic keychain!
Death Do Us Part Velour Jacket from Universal Monsters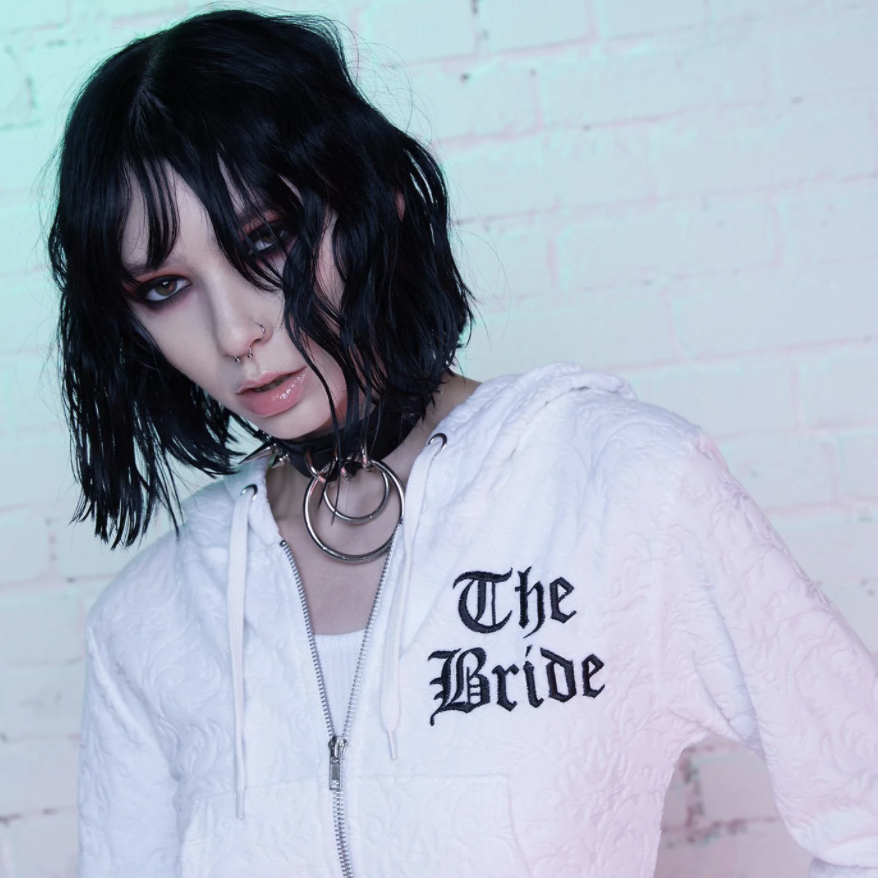 Whether or not, like us, you were old enough to experience the Juicy tracksuit trend the first time round, this bridal jacket (with matching bottoms available) from Universal Monsters is sure to make any alt-bride smile with its' ironic nod to the early 00s. Embroidered with The Bride on the front and 'Til Death Do Us Part' on the back, yes, even the bottoms – iconique!
'Oh Shit' candle from Wavey Casa
These unscented, vegan, soy and hand-poured candles speak to our SOUL. BRB adding one of each to our basket immediately.
Set of three heartbeat earrings from Scream Pretty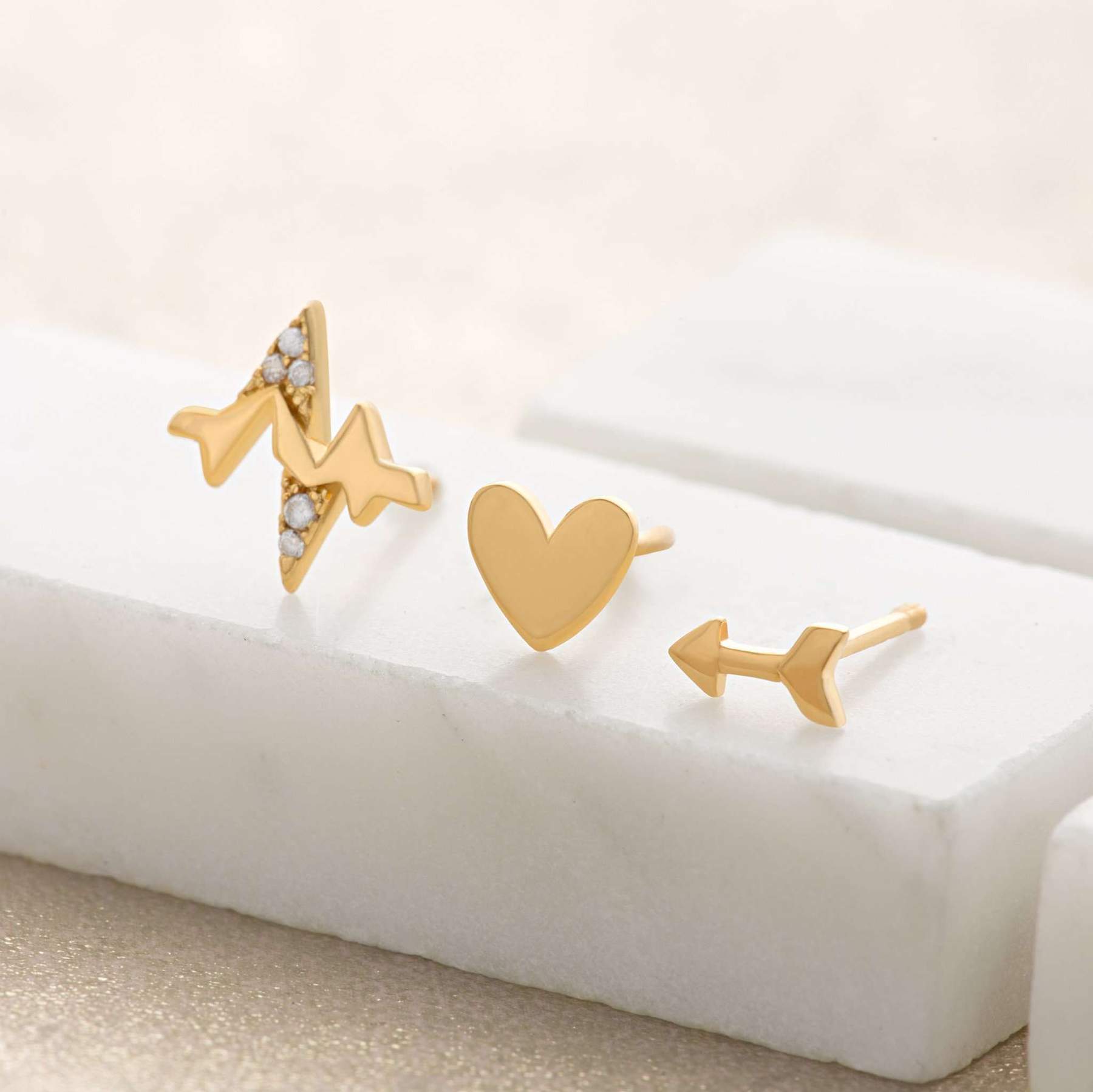 Mismatched earrings are super on-trend and having a set of 3 mismatched earrings gives you endless options, if you have three or more piercings you can use the heartbeat, heart and arrow in one ear, or mix and match according to your mood.
Tarot bath bomb from Geeky Clean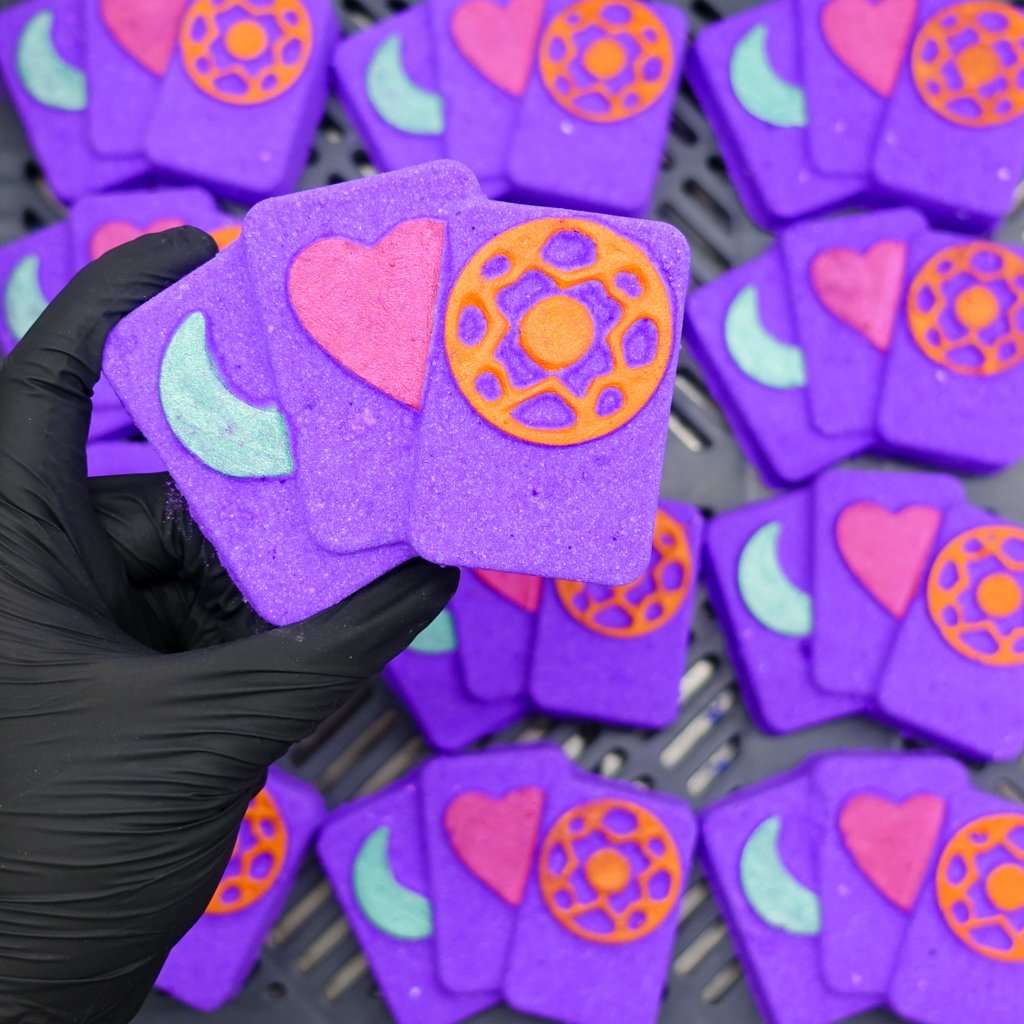 These handmade bath bombs feature are scented with Peonies, Roses, Jasmine & Patchouli. YUM!
Destroy the Patriarchy Dinosaur T-shirt from HappyTP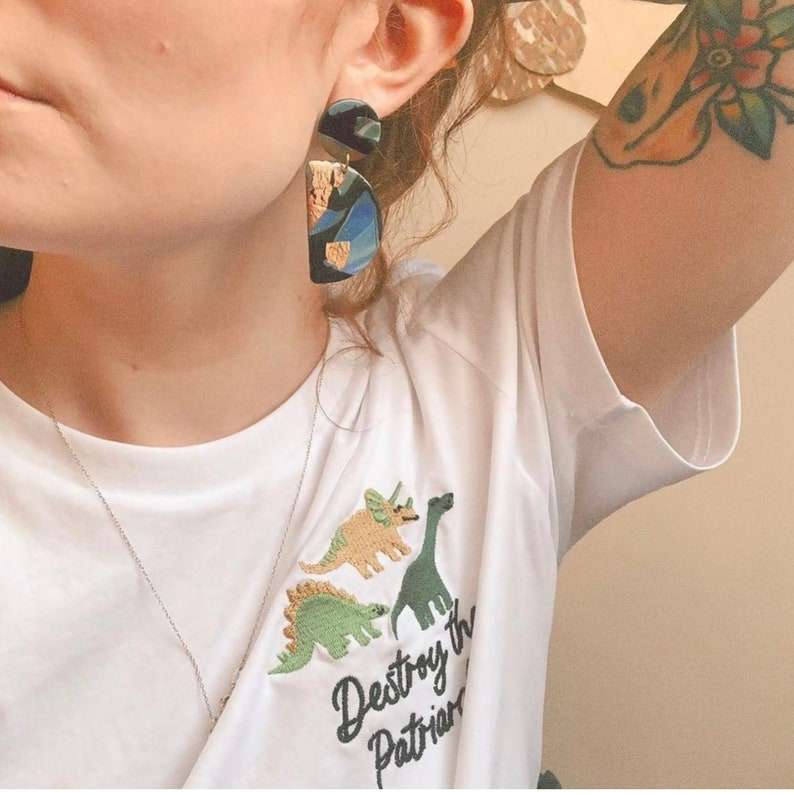 This 100% cotton tee is available in white, baby blue and cotton pink and we LOVE it.
Handmade glass candlestick from The Collectors Edit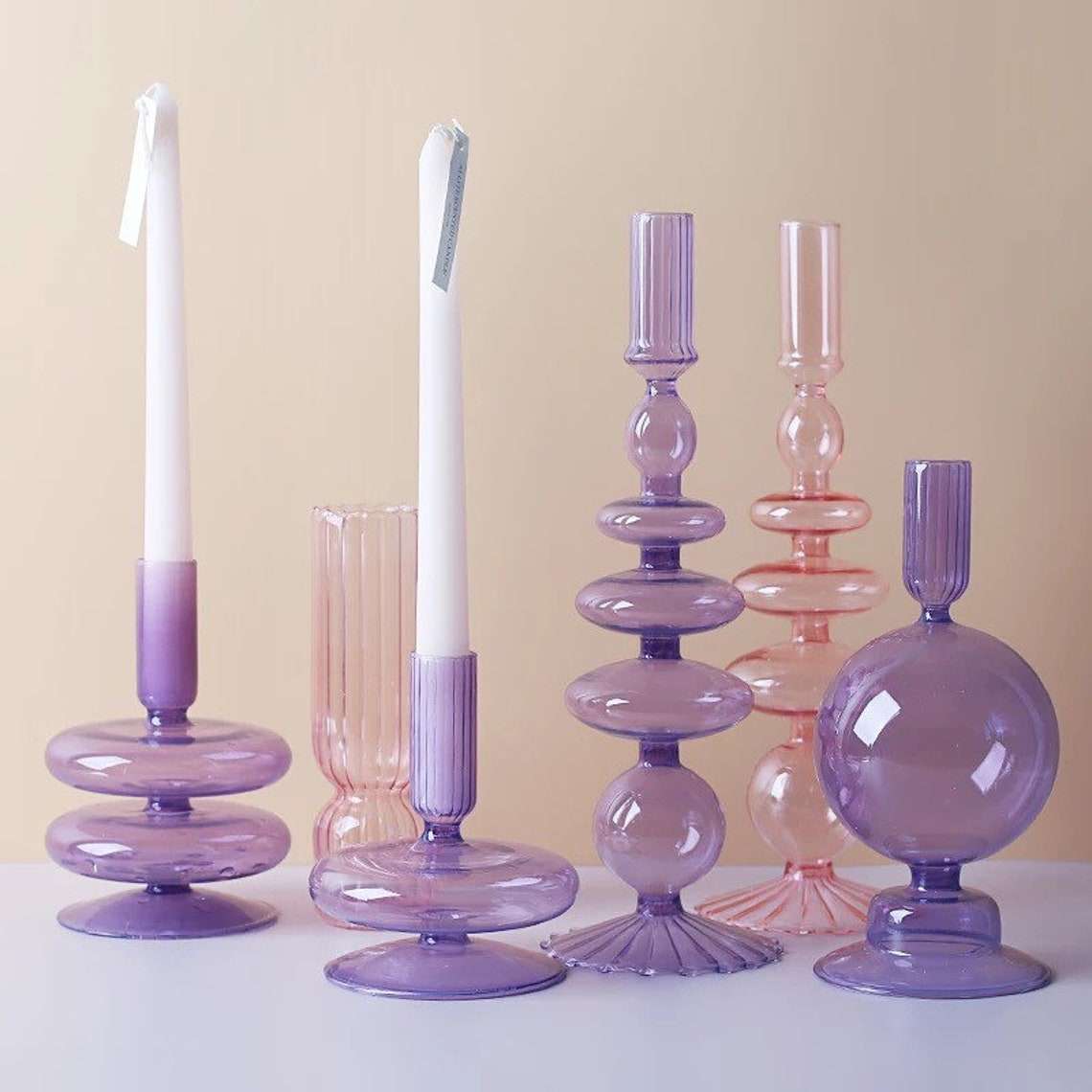 These beautiful lilac-tinted glass candlesticks are inspired by the hues of tropical skies. Tres chic and works excellently with taller candles for a touch of Parisian chic to your home.
Life, Laugh Love candle from Veronica Dearly
Live, laugh, love, otherwise what's the f***ing point honestly? This candle celebrates that idea but hopefully in a way that will make visitors to your house chuckle rather than judge your décor.
Sparkly jumper from Sugarhill Brighton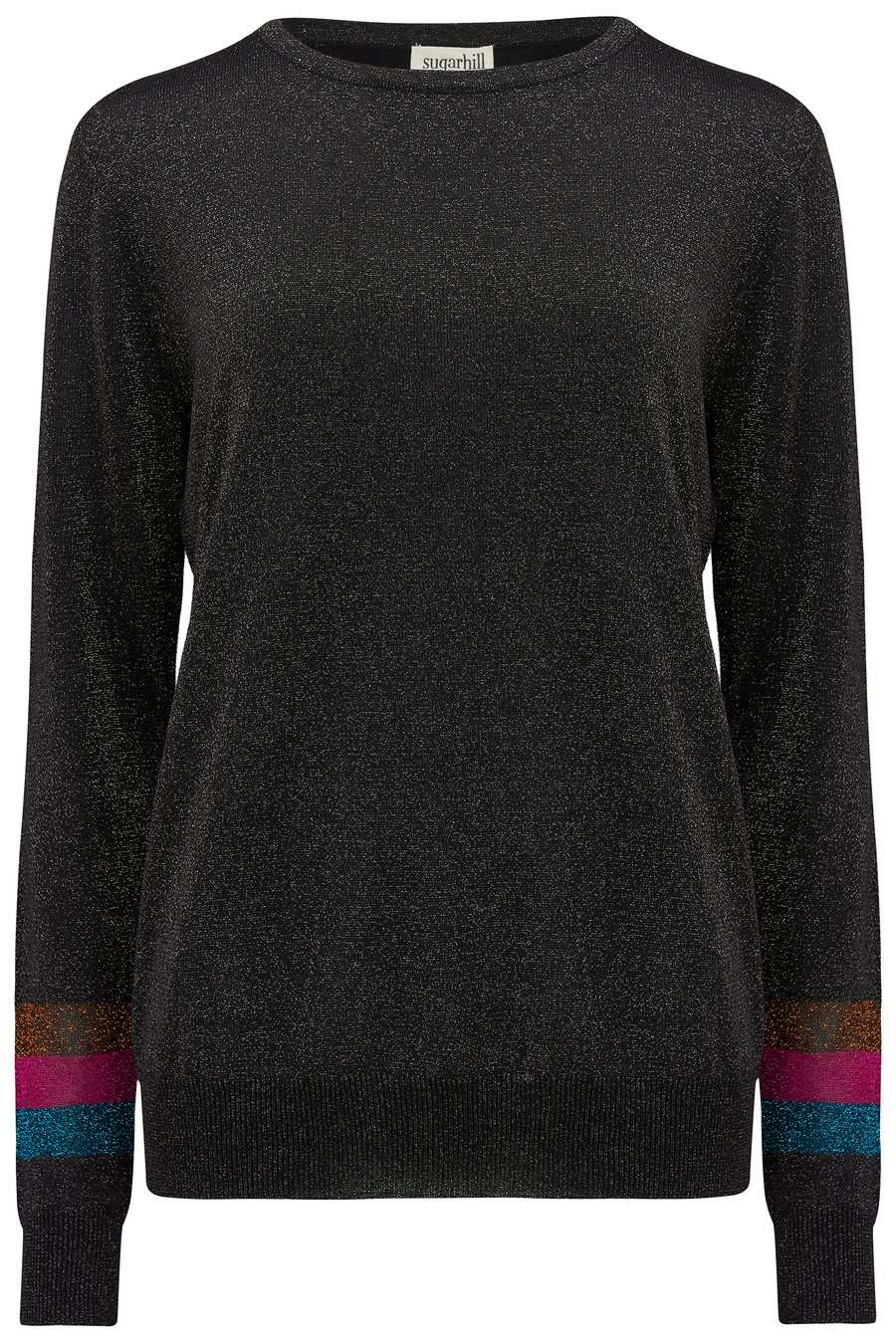 A Christmas jumper that's more chic than chintz, this sparkle infused lightweight cotton-mix jumper is going to be ideal for adding a little sparkle to any outfit.
A signed copy of Rock n Roll Bride: The Ultimate Guide for Alternative Brides by Kat Williams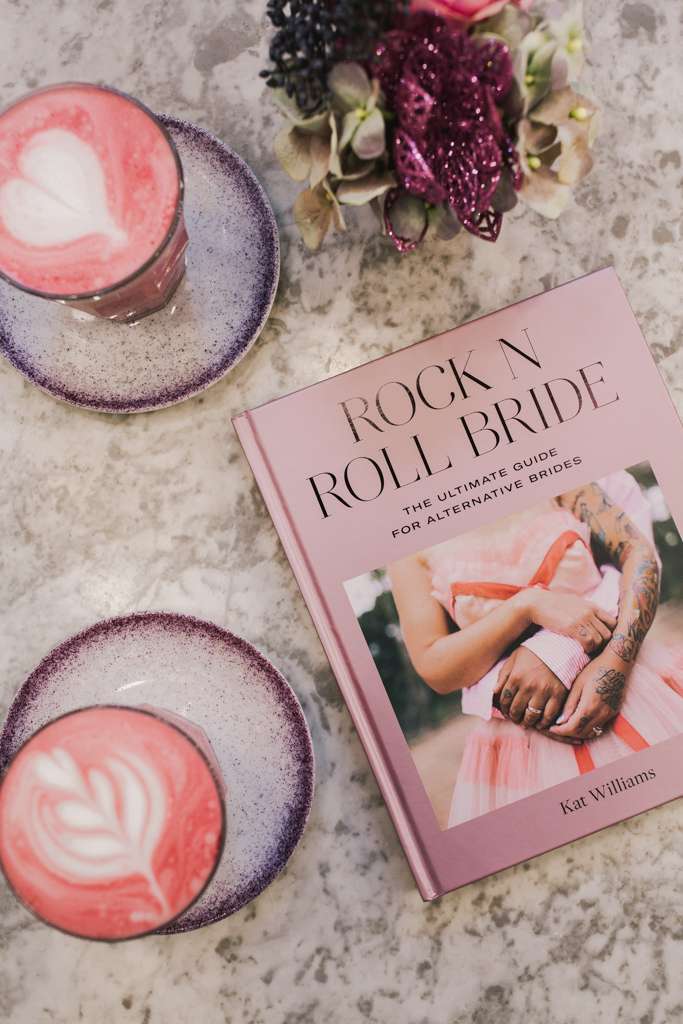 Our editor in chief's book is the only thing an engaged babe needs to take them through every step of planning the alternative wedding of their dreams. Signed copies are available when purchased through rocknrollbride.com too!
Magazine Subscription from Rock n Roll Bride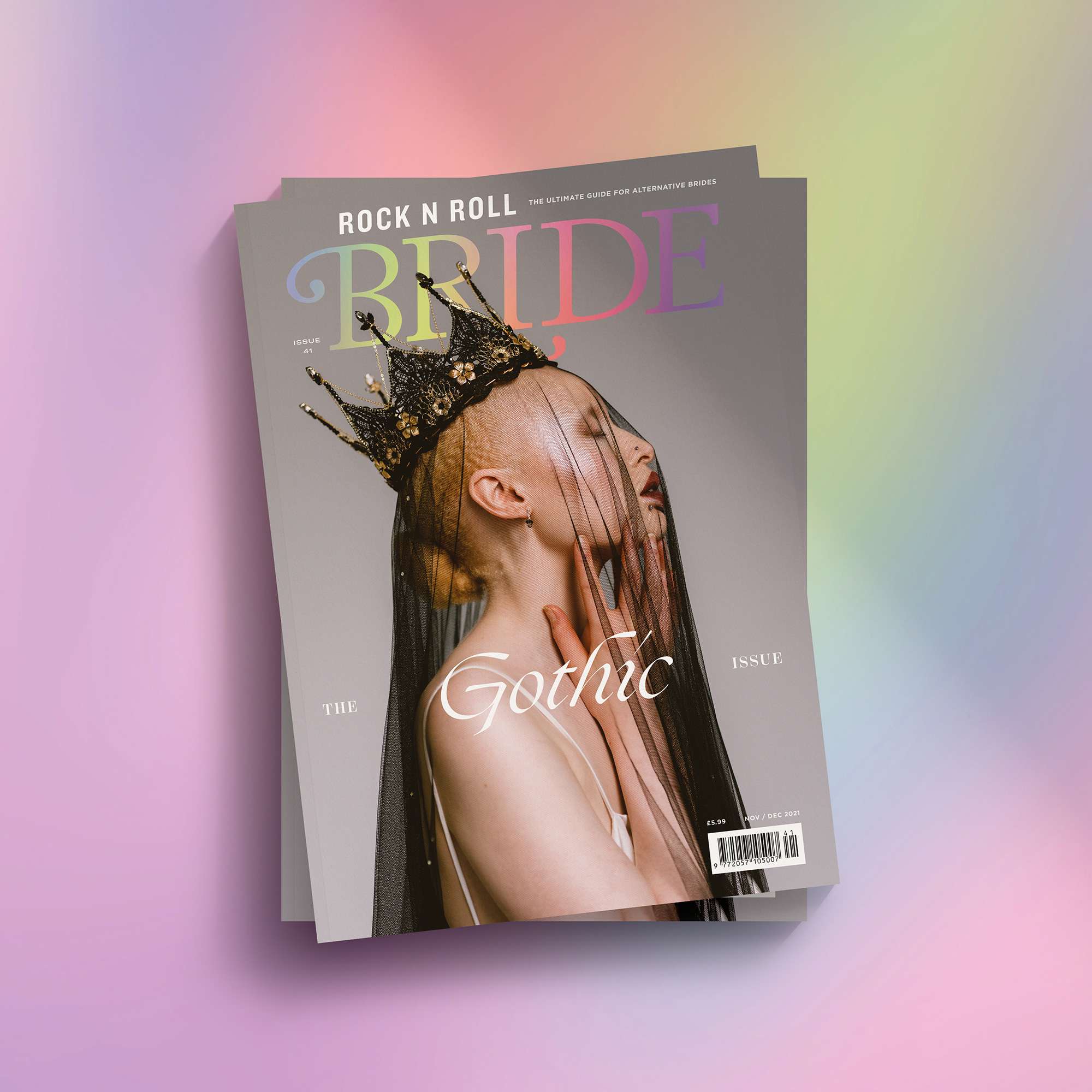 And finally, of course no Rock n Roll bride's stocking could possibly be complete without a subscription to her wedding planning bible! Our bi-monthly mag is a must read for anyone planning a wedding in 2022 or beyond.