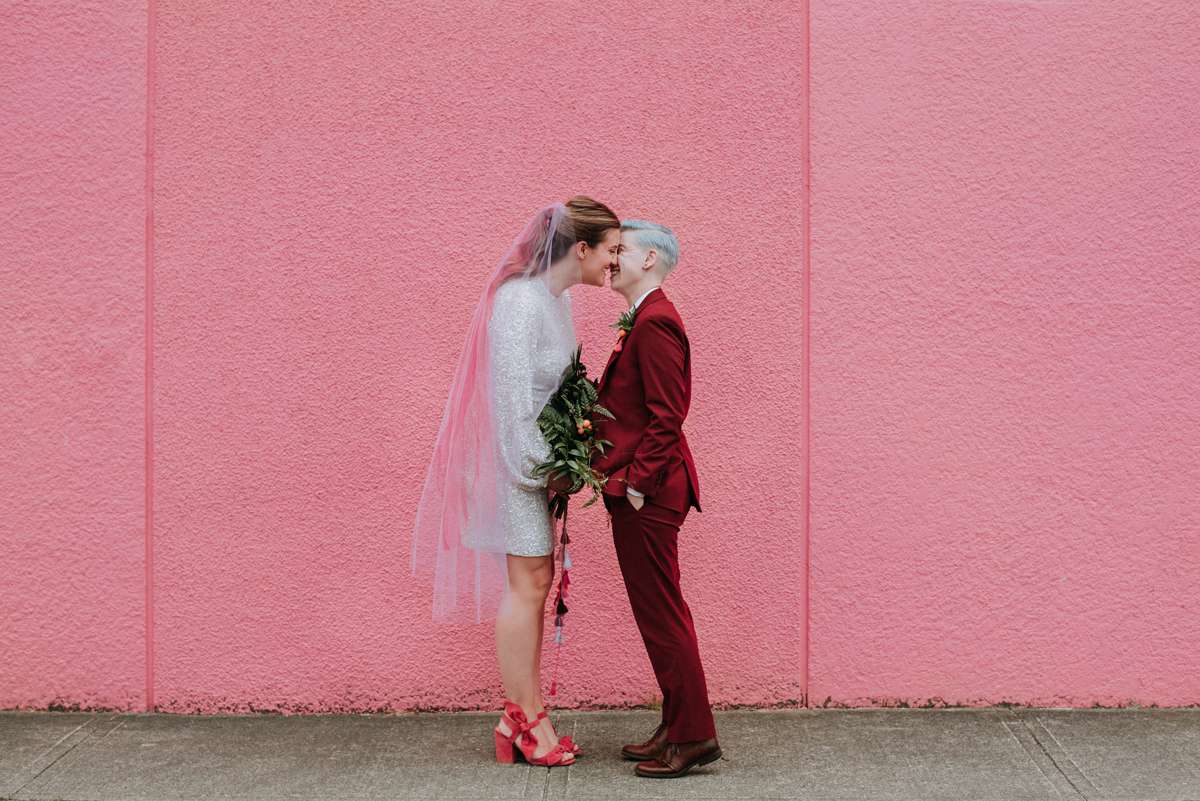 Scotland's Covid wedding rules include a blanket ban on alcohol until 17th May, reopening a years-long debate about dry receptions. Thankfully, we've moved on from the days of needing a drink in hand to have a good time. Haven't we…? We asked the award-winning comedy writers at Speechy how to keep wedding speeches funny without the help of the ultimate social lubricant.
Dry weddings are fairly uncommon but – whether down to religious reasons, the Covid wedding rulebook, or simply as a lifestyle choice – they are on the rise. And without the usual bar and dancefloor antics, the speeches may well become the epicentre of your day, so they need to be on point.
It's fair to assume some guests will be sceptical about sitting through a booze-free toast – as Ernest Hemingway famously wrote, 'I drink to make other people more interesting'. That's why it's so important to add laughter to proceedings via your speeches. Don't worry, we'll walk you through how…
SMART HUMOUR
A clear-headed audience is certainly a more discerning one. A crowd with its wits about it will be even less likely to laugh at recycled wedding gags so, first off, step the hell away from Google. It is not your friend.
The internet is a wonderful tool for things like wedding décor inspo and reminding yourself which day the bins go out, but it offers suspiciously few ideas for truly original wedding speeches. You'll want to make sure your humour is fresh, witty and bespoke.
Sober guests are less likely to heckle and ad lib – this might be both a good and a bad thing, but ultimately gives you space to deliver your speech without distraction. If the bride's nan guffaws throughout, you're either doing something right or she's managed to smuggle a hipflask into the venue.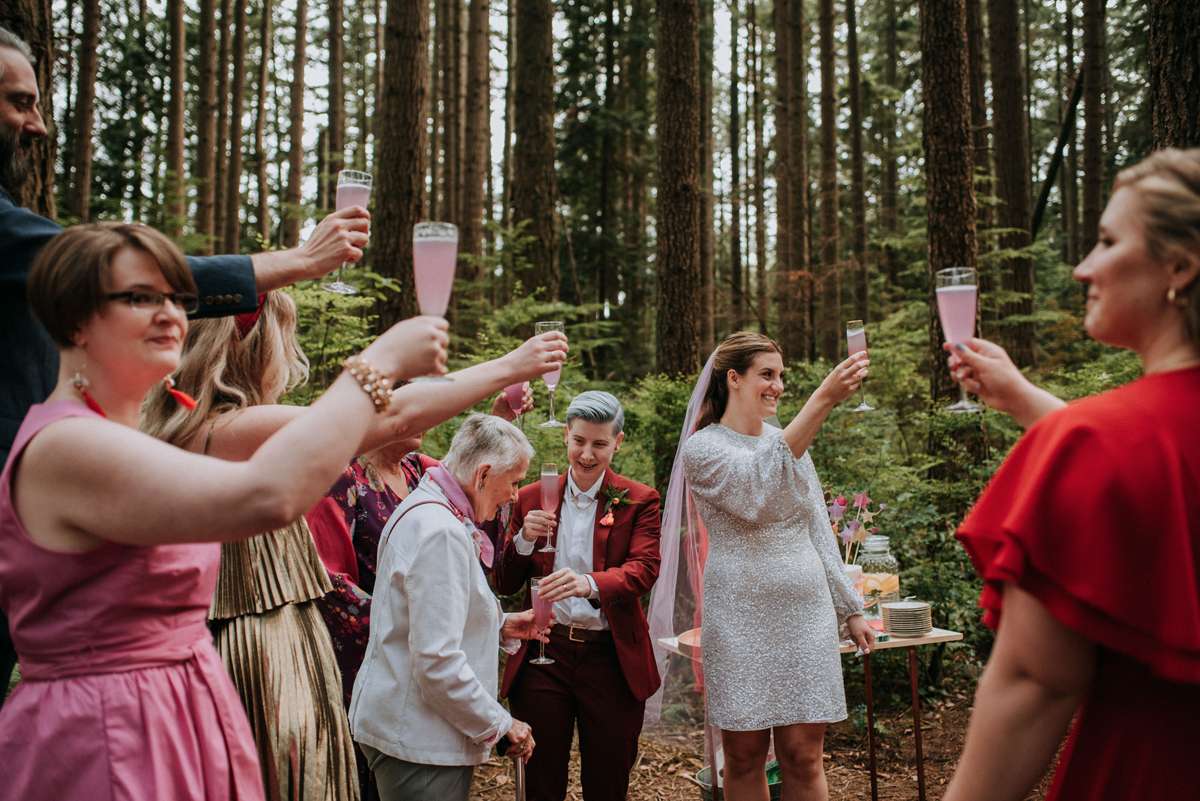 COMEDY MOCKTAIL INGREDIENTS
There's a basic recipe for a standout speech, so try the following advice – it's worth a shot winks.
Honesty – Comedians get their best material from real life because it's properly funny. Guests aren't interested in some fantasy bride and groom. They know you're not that pure so give them what they're really after – the truth. Make the ordinary extraordinary.
Hyperbole – Keeping it real doesn't mean you can't jazz things up. If you're the best man, exaggerate the traits your audience will already recognise in the newlyweds and feel free to put a slapstick spin on your anecdotes. Send yourself up while you're at it.
Swearing – Just because it's a sober wedding, it doesn't mean the guests have suddenly turned into saints. Resist the urge to censor yourself if a potty mouth is how the crowd know and love you. Like any wedding speech, it depends on the audience demographic but a few bollocks, bloodies or arses adds enough of an edge to loosen people up.
Confidence – Enjoy yourself. It feels good to make people laugh. Like, really good. And after a year of pretending to enjoy Zoom parties, everyone will be ready to put on some suave-looking garms and be entertained in person. Believe us, they're practically holding the belly laughs in before you've even started.
MINDFUL MOMENTS
Mindfulness isn't just something you hear about on Yoga Influencer Instagram and your long-forgotten Headspace app. Being fully present and engaged in the moment is an important life skill, and it's much better honed without the distraction of inebriants.
Taking alcohol out of the equation means none of the usual blurred memories or fuzzy flashbacks. Your audience is present. Like, bright eyed, bushy tailed present. This means they're likely to actually remember the speech, so make sure it's memorable for the right reasons.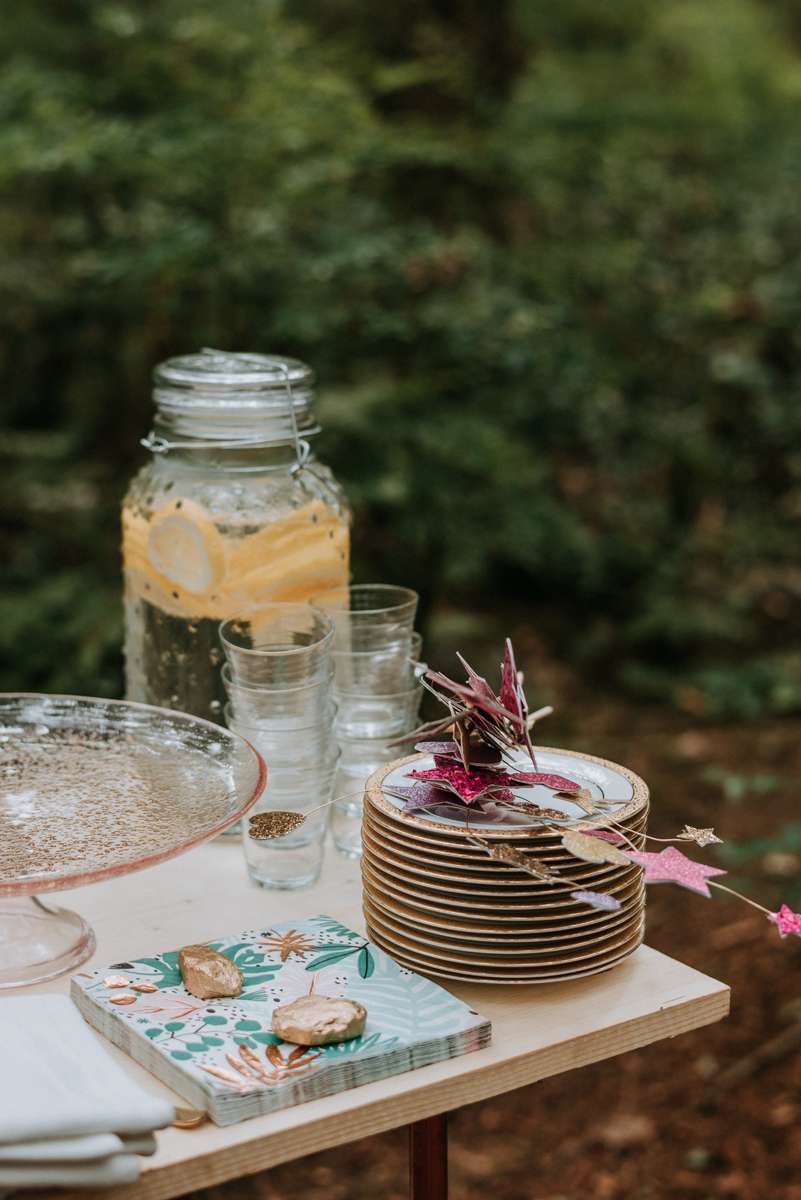 DUTCH COURAGE
Worried about foregoing the pot-valour that comes with a pre-speech tipple? Well, turns out alcohol doesn't help nerves anyway. In fact, it actually increases stress. Hey – we don't make the rules, science says so
Not only does it fail to settle anxiety, booze also interferes with the brain's GABA receptors, leading to slower movements and a slurred delivery. Speech blunders galore.
Instead of swigging the firewater, stay hydrated with good old-fashioned H2O, dust off that Headspace app and take a few slow deep breaths. And smile – it's proven to relax you. Science again, see.
Obviously, it helps loads with confidence if you've learnt your speech inside out and rehearsed, out loud, ahead of time. Get a willing volunteer to listen and give feedback, or film yourself and go to town and be your own harshest critic. This is also best done sober – as Finley Peter Dunne wrote, 'Alcohol is necessary for a man so that he can have a good opinion of himself, undisturbed be the facts'.
THE TOAST
Whatever your reasons for doing so, cutting back on alcohol is easily a big financial win. This leaves a bit of spending room to focus on treating guests to a luxury experience in other ways, with posh tableware and unusual soft drink flavours.
Serve the poshest coffee you can source, and invest in delicious 'grown up' beverages that offer the same sparkle as their alcoholic equivalents and serve them in long stem glasses or heavy tumblers.
Guests will notice the extra effort, especially after a year of lockdown – to be fair the giddy excitement of socialising will make even those Coca-Colas feel well naughty.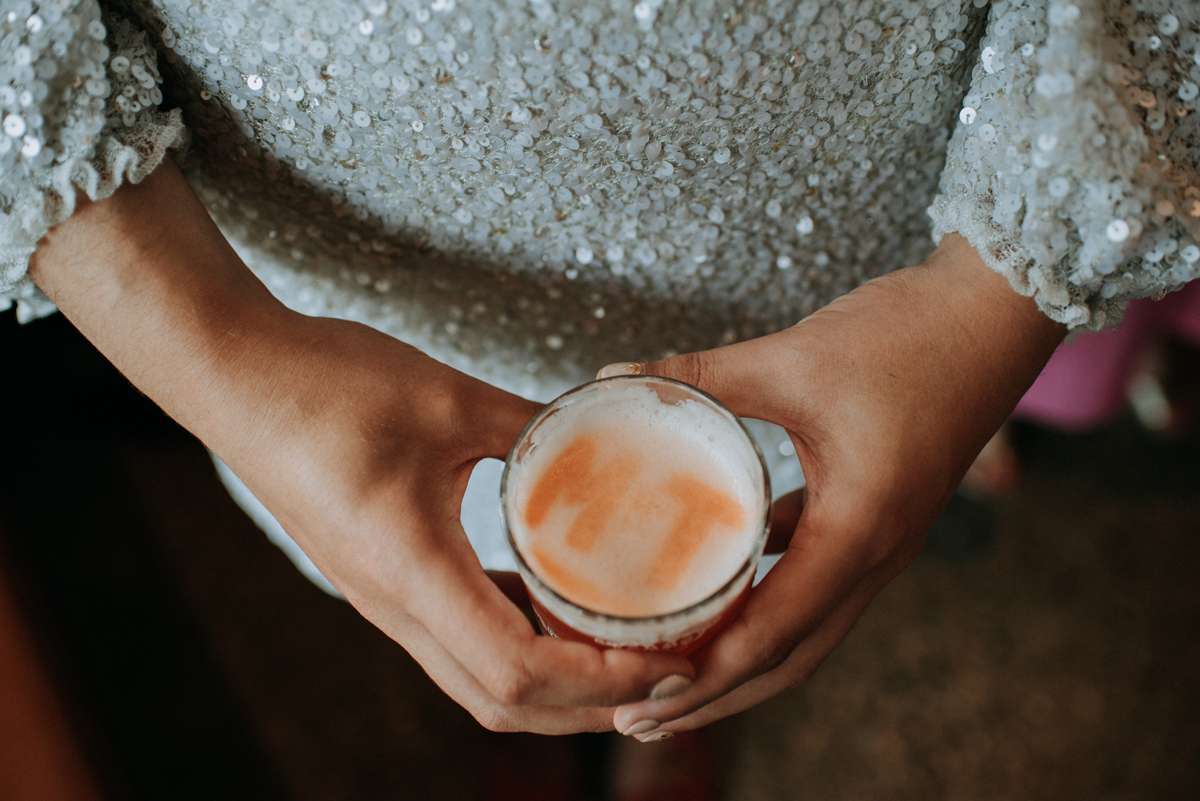 THE ELEPHANT IN THE ROOM
In an ideal world, we wouldn't have to justify not drinking. Attitudes are changing but we still kinda feel we have to explain ourselves if we're not hitting the hard stuff at a party.
If you're reluctantly abstaining under Covid, feel free to give this a cheeky mention. Open your speech with the grumble, 'you know what's funny about being sober? Nothing'. Then set to disprove that statement by making them howl throughout.
Obviously resist making the absence of alcohol a focal point, but if seeing your rugby mates sitting in a row with pints of fizzy elderflower in lieu of beer is, frankly, bizarrely funny, pun away. Even better if you can craft a playful joke out of it. Bride's a lawyer? Observe that she'll find today easy since she's already passed the bar.
SOBER IS SWEETER
Of course, if it's a sober wedding through choice, well how blooming cool.
Half of the Speechy team are teetotal or testing out sobriety at the moment (the other half are making up for it), but we're not laughing any less at the speeches we write. And after going to a dry wedding, we can confirm it's just as lovely, and maybe even slightly sweeter.
About The Author
Whether your wedding is a sober one or not, the Speechy team are available to turn your wedding speech into something pretty special. For an exclusive 10% off any of Speechy's products and services throughout May, visit speechy.com and use RocknRoll10 at checkout.