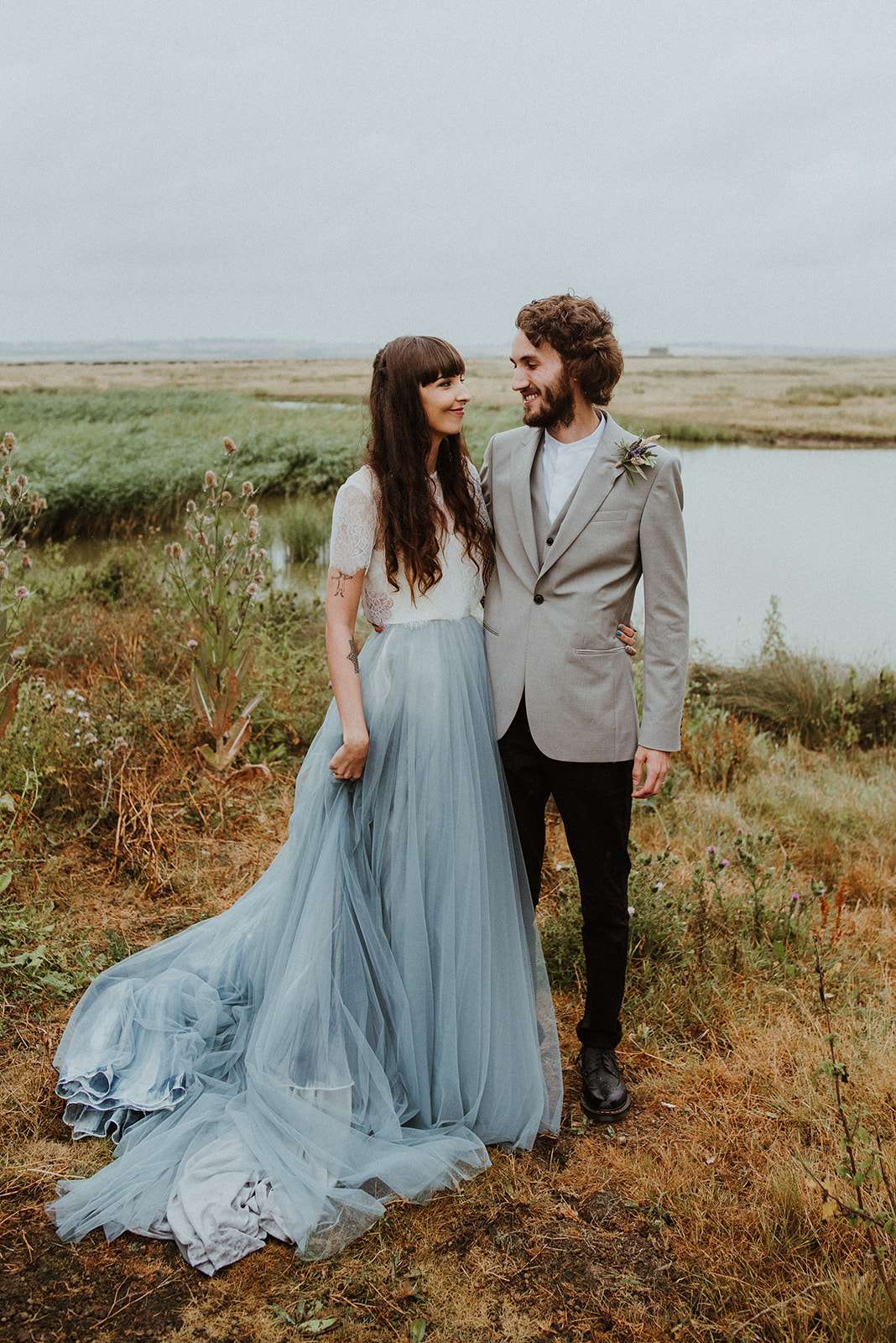 Chloe and Mitch both love going to festivals, so they took some inspiration from that for their summer wedding without being too gimmicky. Their main inspiration for aesthetics came from their venue, Elmley Nature Reserve in Kent. They wanted everything to be simple, natural and suit the surroundings.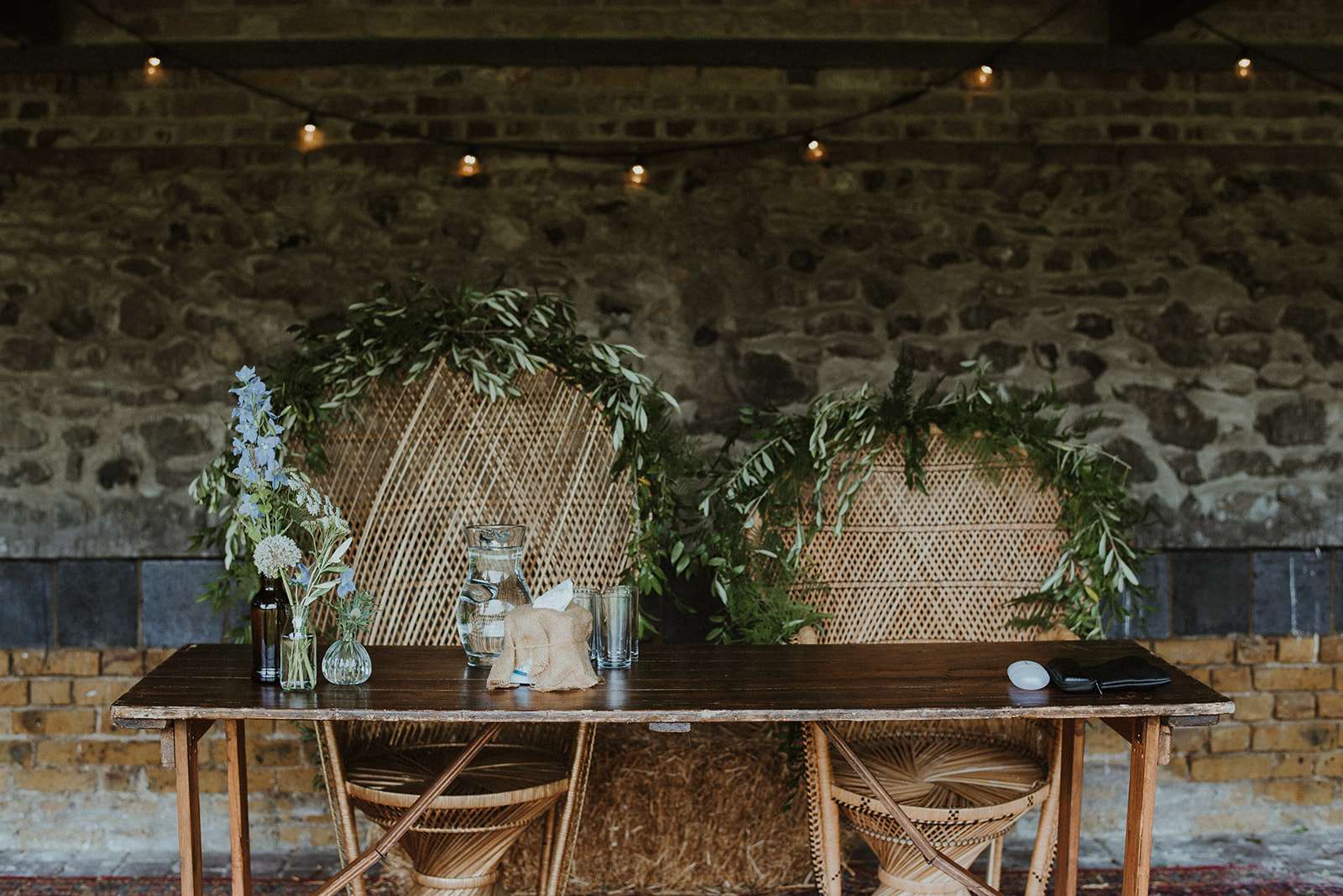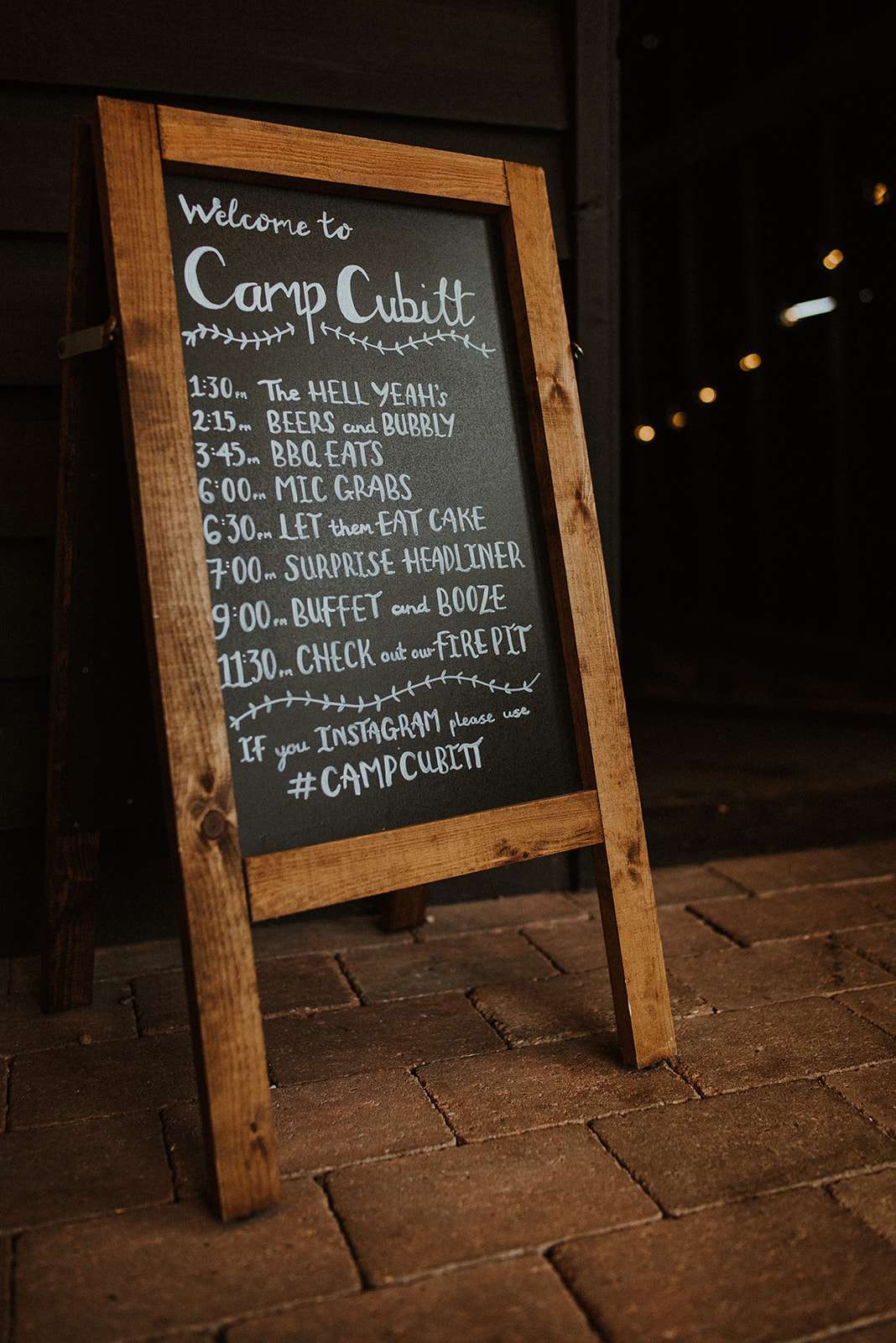 They nicknamed their wedding Camp Cubitt, with all their guests staying on-site with them for the whole weekend in farmhouse, shepherds hut and teepee accommodation. This gave them the freedom to spend plenty of time with their loved ones, even hosting a BBQ breakfast the morning after the wedding.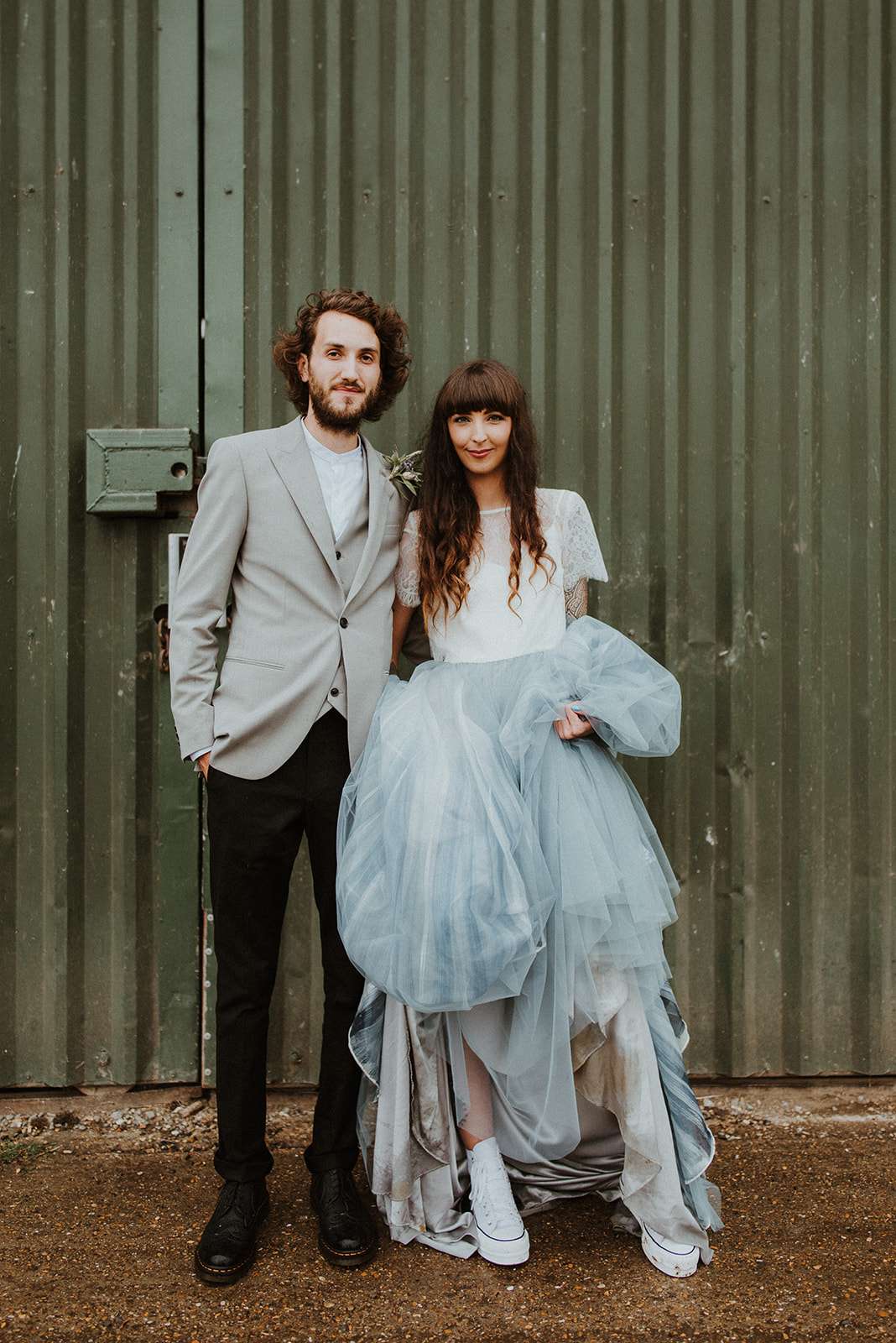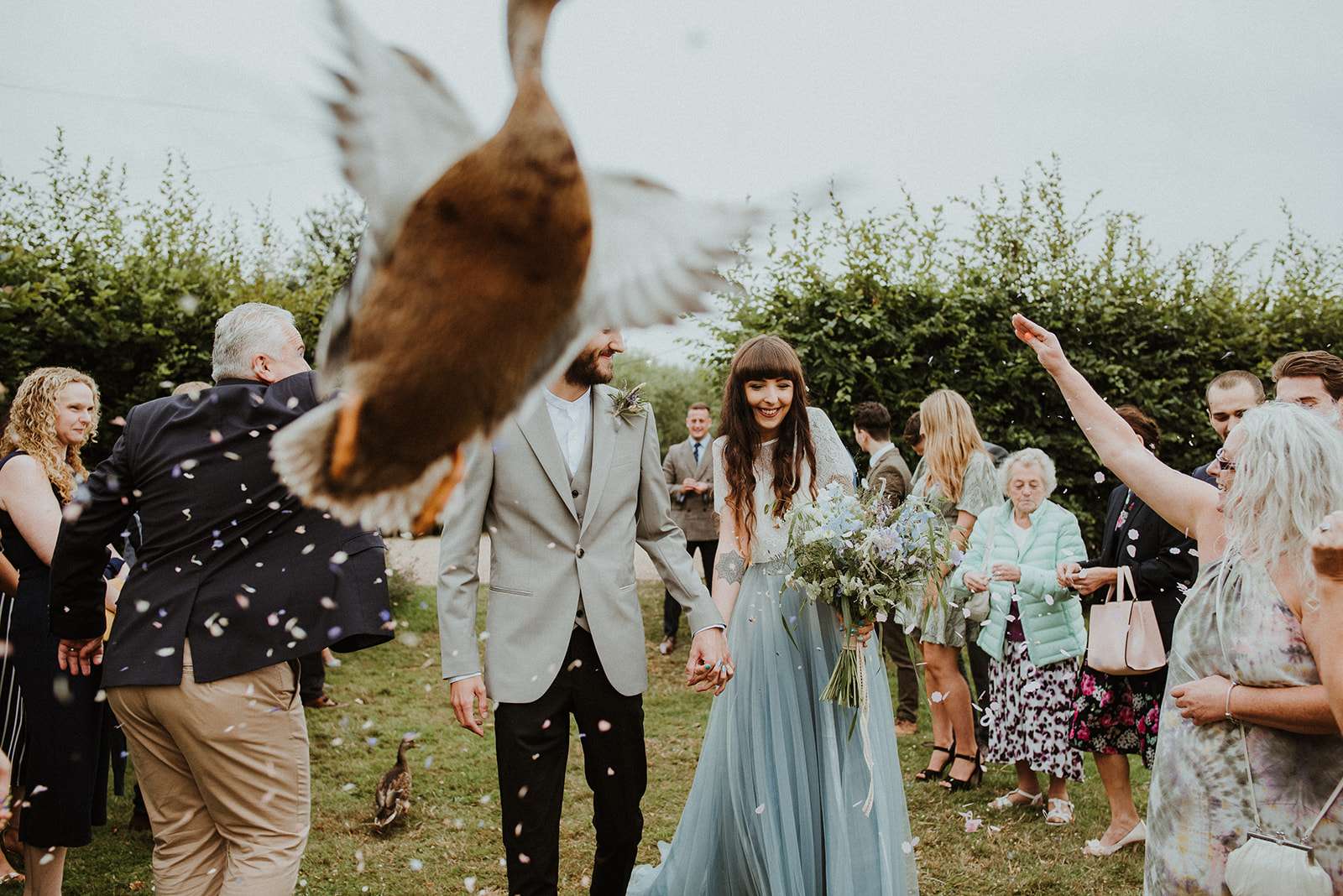 Chloe and Mitch didn't actually start with a colour theme, but when she picked her blue Chantel Lauren gown, Chloe knew she wanted blue flowers to match, and so the loose blue colour-scheme was born. Chloe's mum, who walked her down the aisle, rocked a powder blue David Bowie inspired suit and her maid of honour wore a blue-toned maxi skirt and simple white top. "Getting Mitch on board with the blue theme without giving the game away was tricky!" laughed the bride.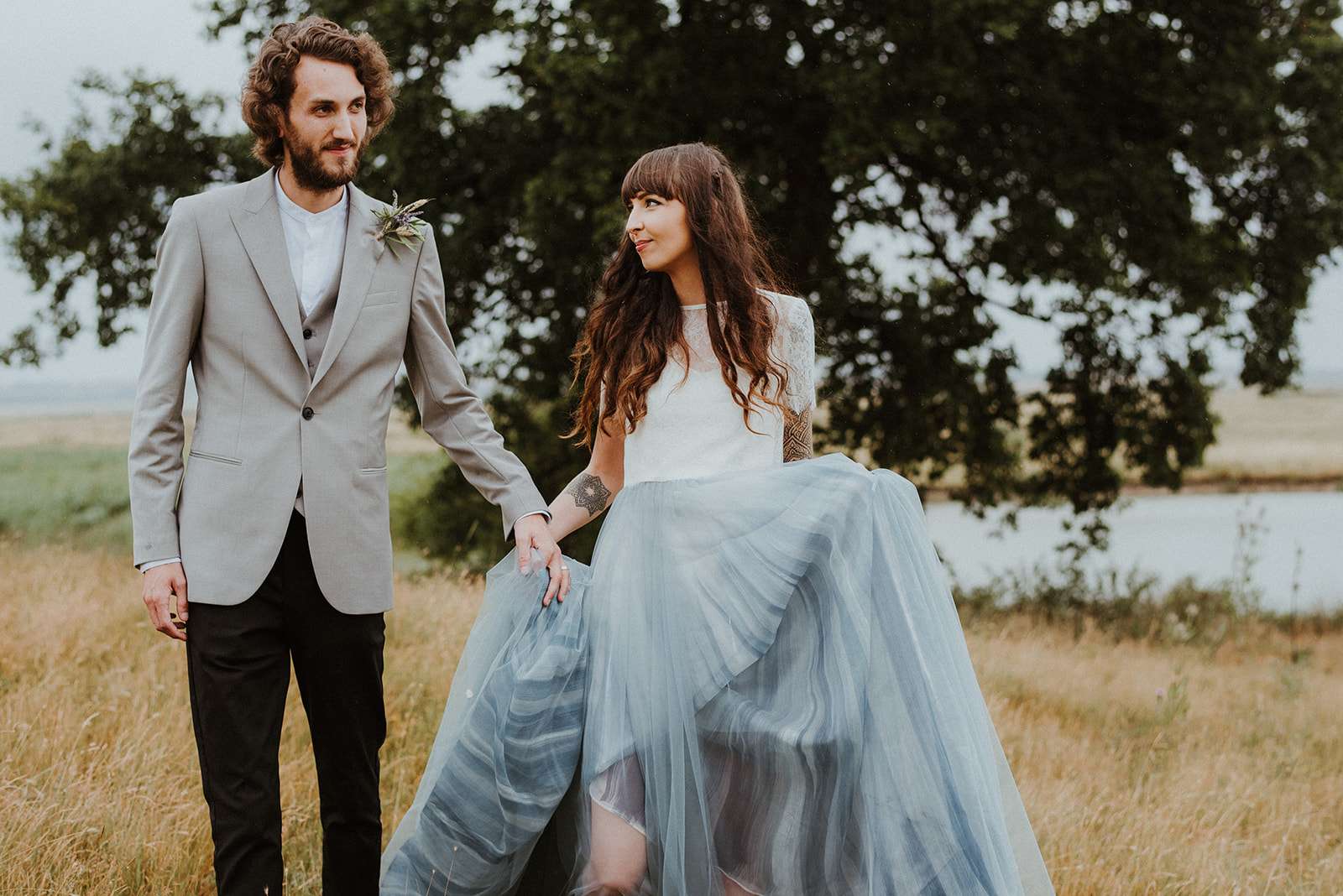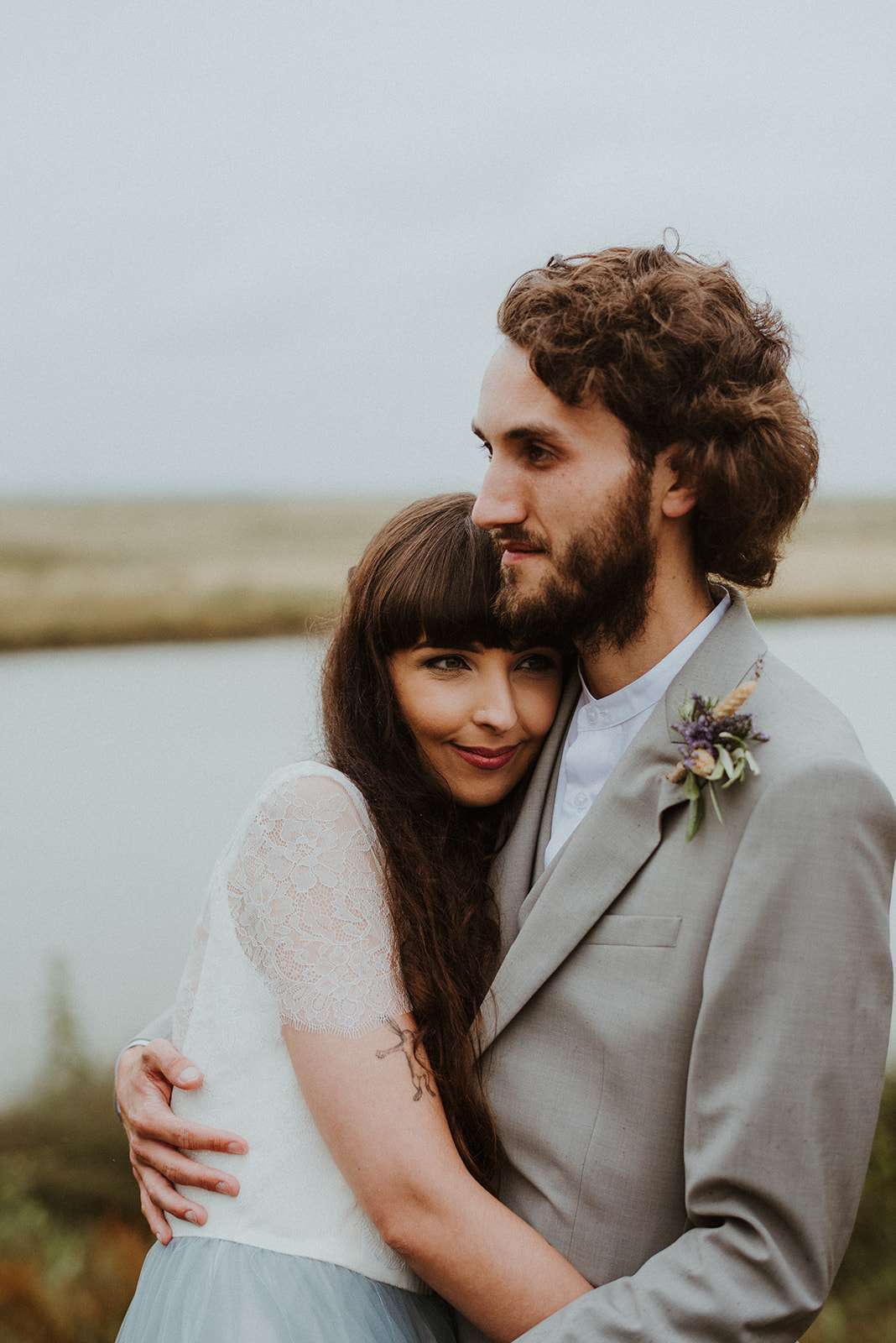 Their ceremony was held under the open barn in Elmley's grounds, and dressed simply with hay bales and wildflower arches. "We kept it short but sweet," said Chloe, "with a small wedding party – just our maid of honour, best man, and then our siblings to keep things simple. It felt really special and intimate. One of the highlights was being joined by the resident ducks; they joined us for the ceremony and followed us around all day!"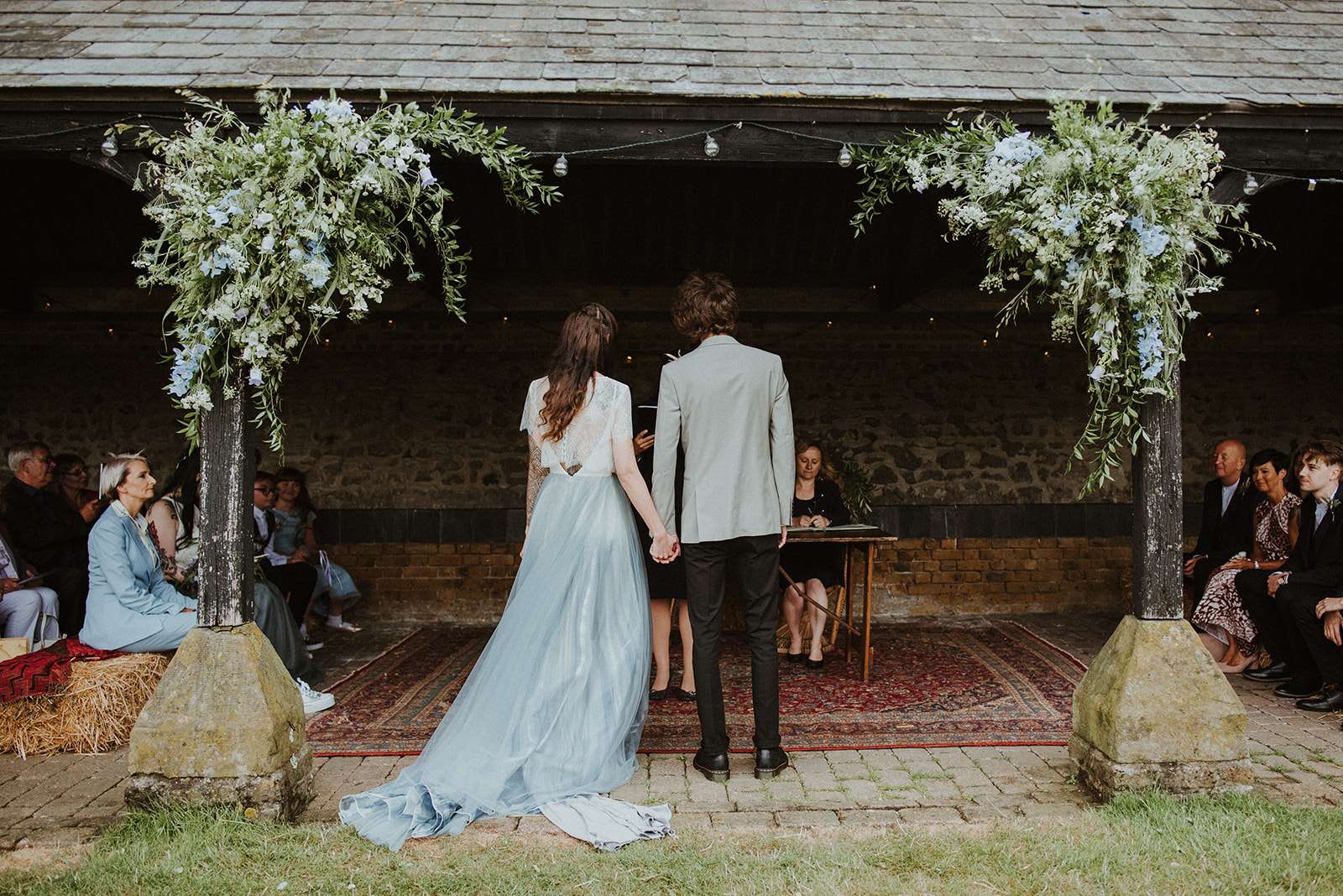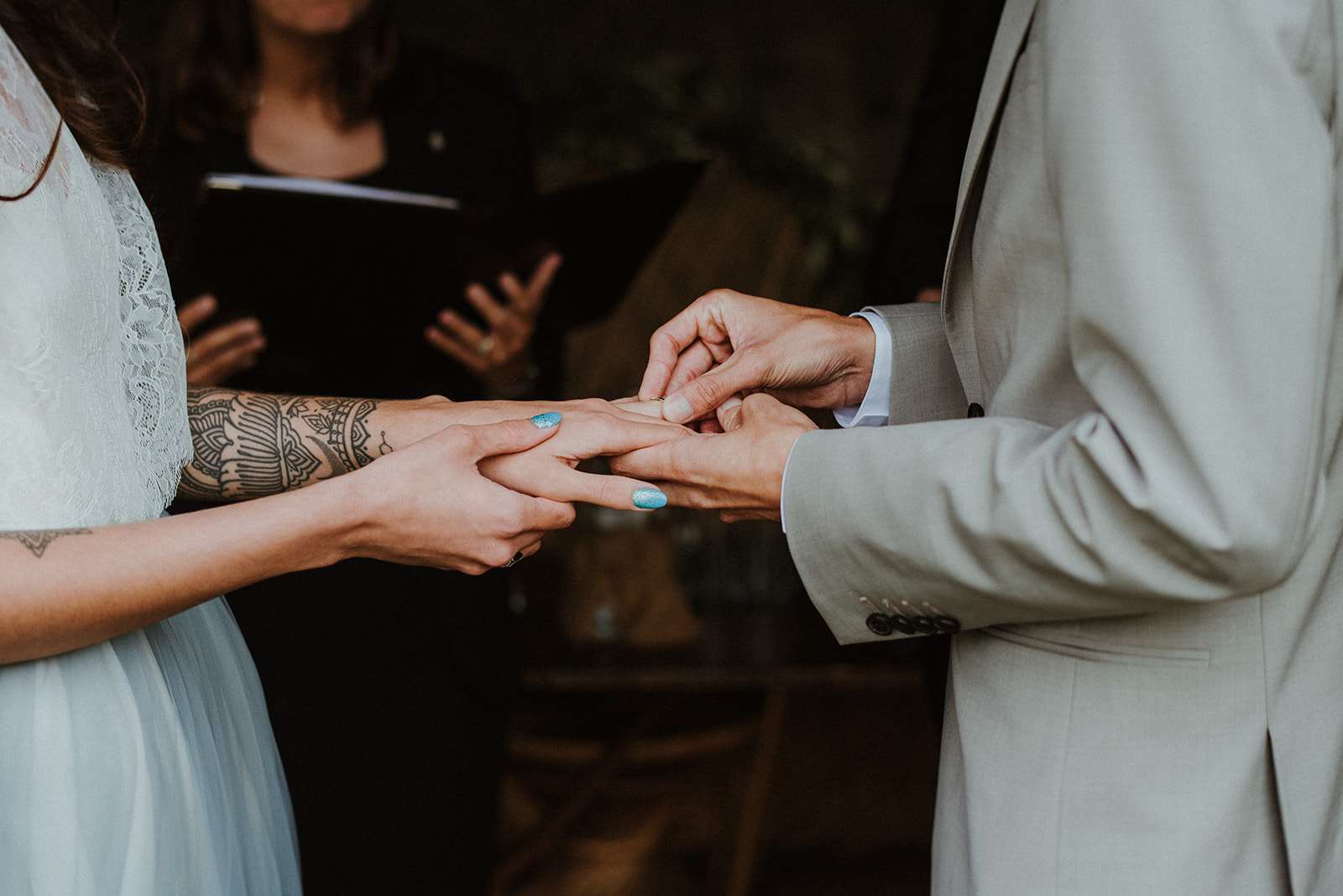 After the ceremony, Chloe and Mitch headed over to the nature reserve for couples portraits, they rejoined their guests for their evening reception. As the couple are vegan, they decided to have everyone try it out for the day – they served a vegan BBQ for the wedding breakfast and Mexican buffet for the evening to go with their mariachi band.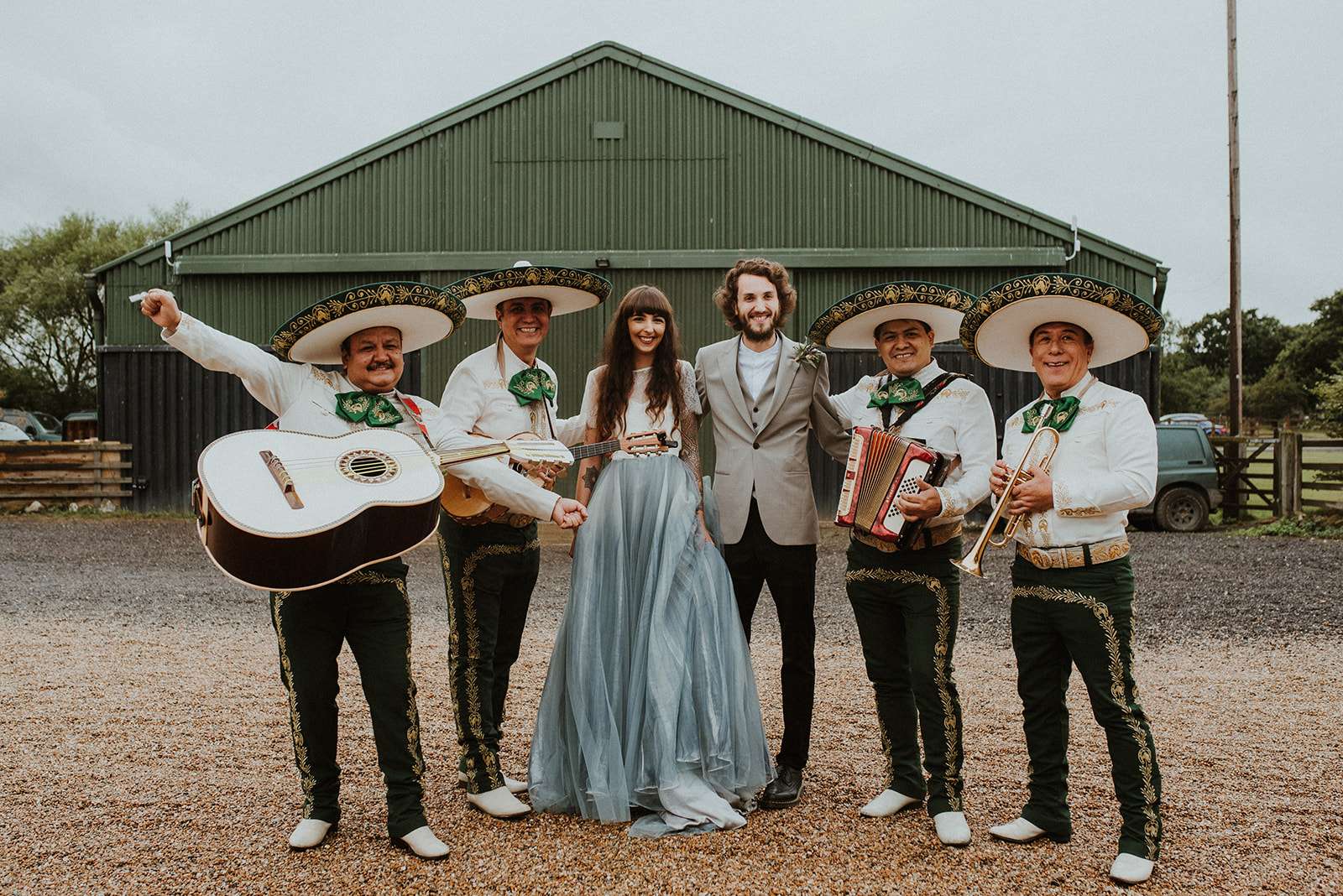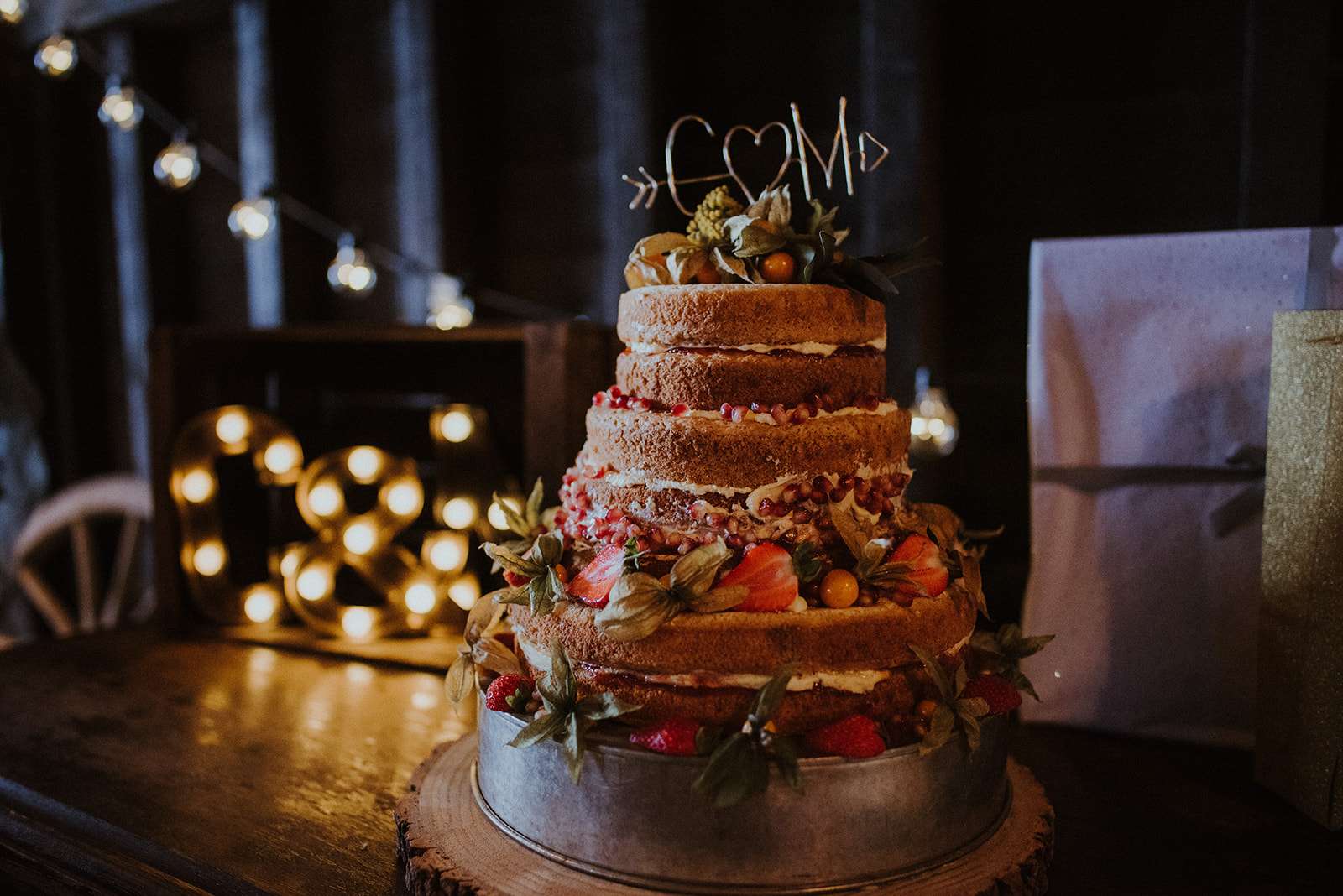 The biggest chunk of their £30,000 budget was spent on their venue; "It was the only place we viewed after getting engaged and we knew straight away we wanted to get married there," explained Chloe. They saved money by keeping decor really simple and spent time sourcing things online; they utilised Etsy and eBay a lot. "My mum found us some amazing bits at car boot fairs too, she sourced over 20 pashminas and scarves for us to cover the haybales with. It looked amazing and we let people pick their favourite to take home." They also chose to have a sweet bar instead of traditional favours, which everyone loved and worked out a lot cheaper.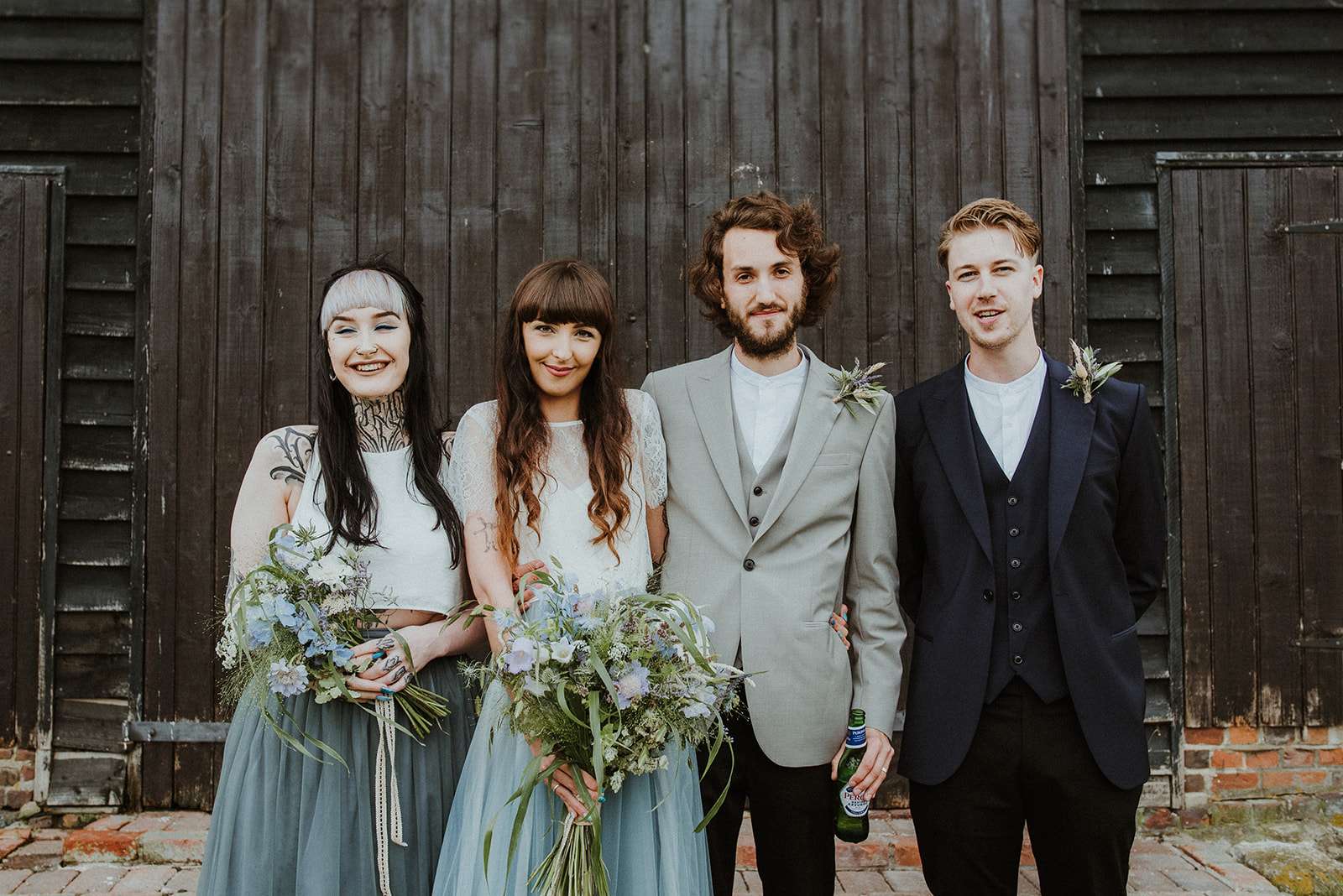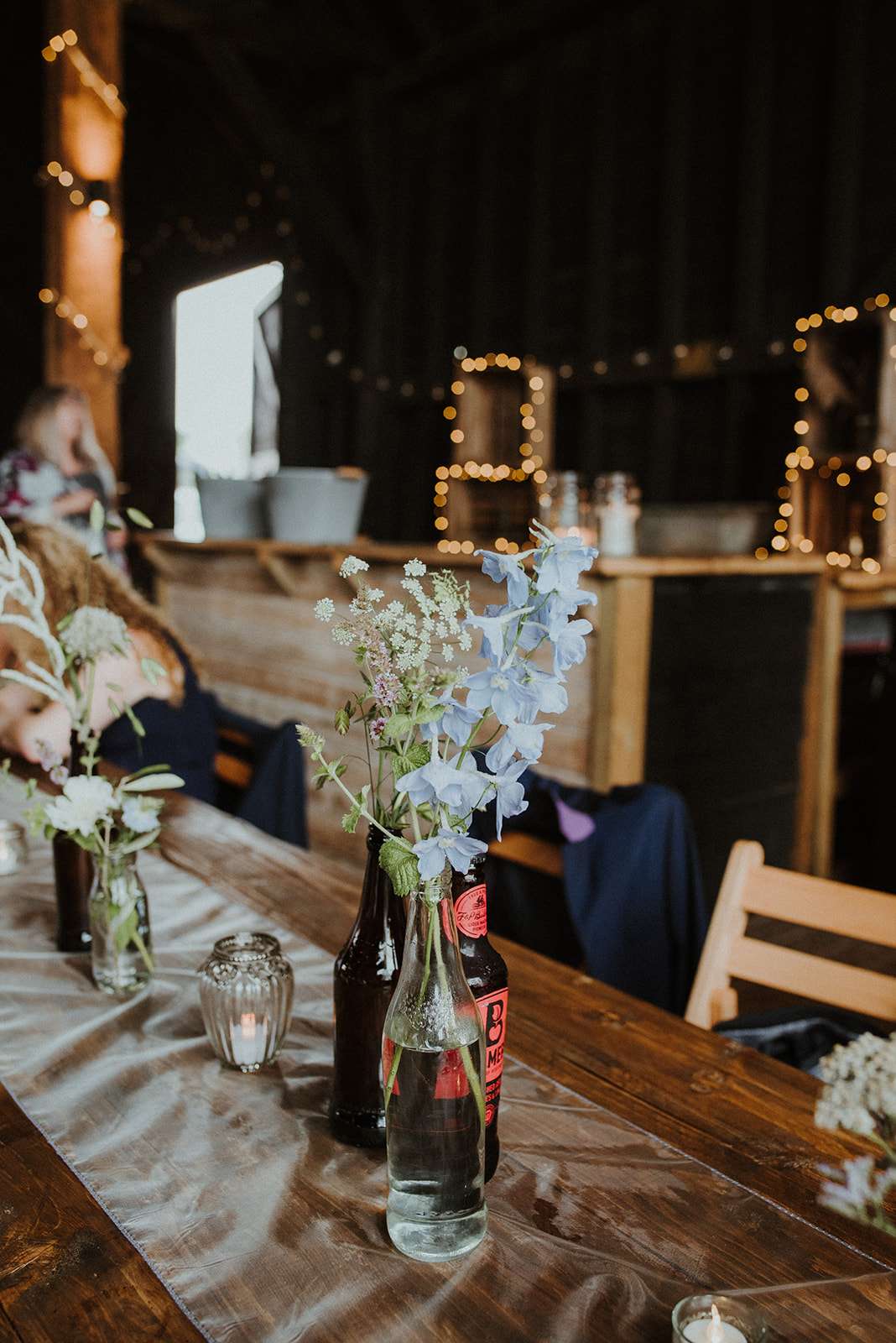 In retrospect, the couple said that they felt like they'd stressed about the weather more than they should have. "We were originally planning to have our guests seated on the grass outside the barn but had to move them inside due to possible rain, this was actually so much better as it felt more intimate and special. There was a bit of rain on the day but we really didn't care! It actually made for some brilliant photos. Remember that on the day, all the small things won't matter at all; you'll just be thrilled to have everyone you hold dear in one place, and that you're getting to marry your favourite person!"