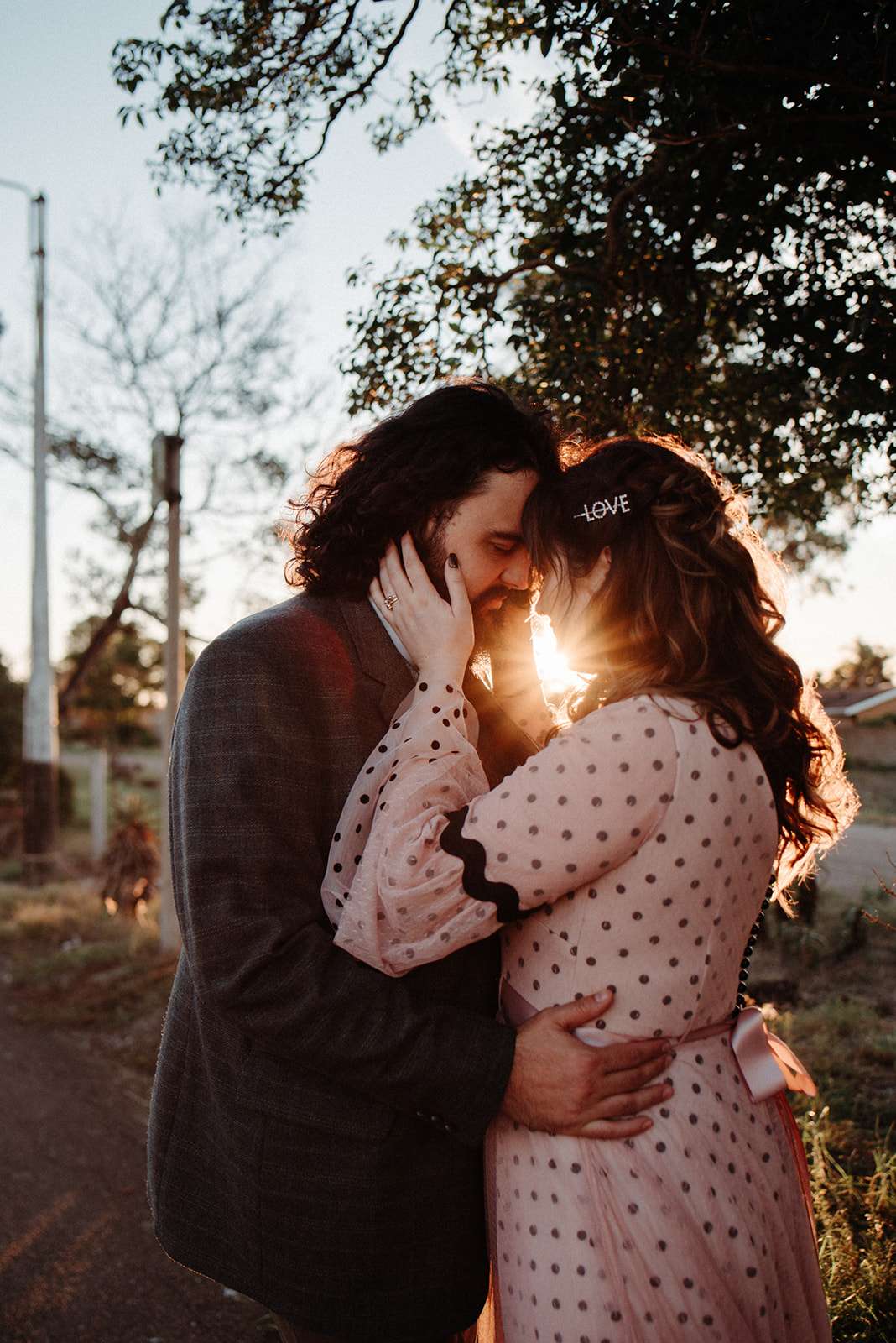 When it come to planning their May wedding, Adeline didn't start out with the mindset that she wanted it to be unique of alternative; she just wanted a day that represented herself and her partner, Nelius, and what they love. They didn't want traditions forced on them just because that's what people do at weddings, so they nixed traditions like cake cutting and bouquet tossing, and kept some things they loved. "I just wanted to look pretty, marry my man and have loads of fun with the people I love the most!" explained Adeline. "Nelius wanted good food and drink, and that's what the man got."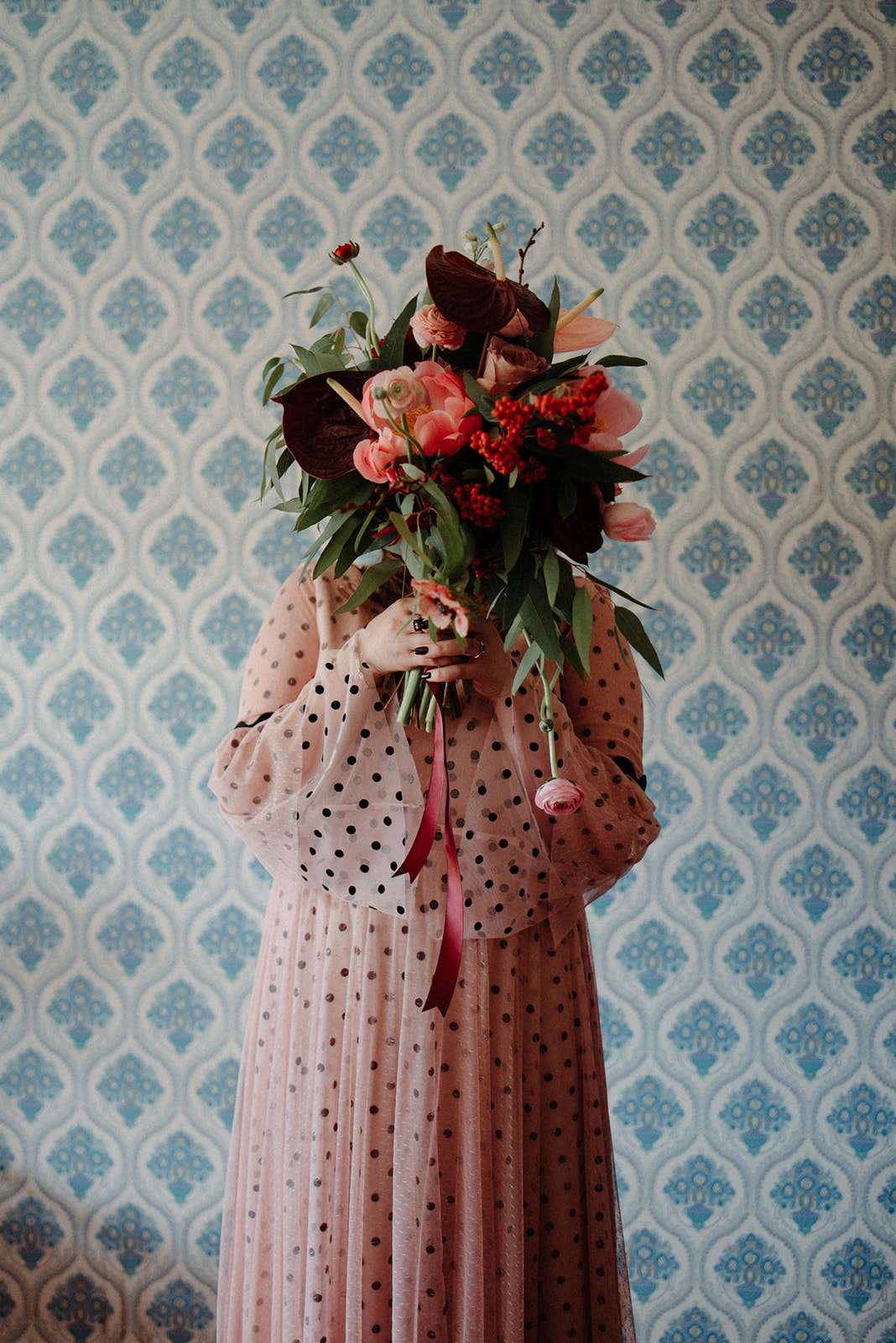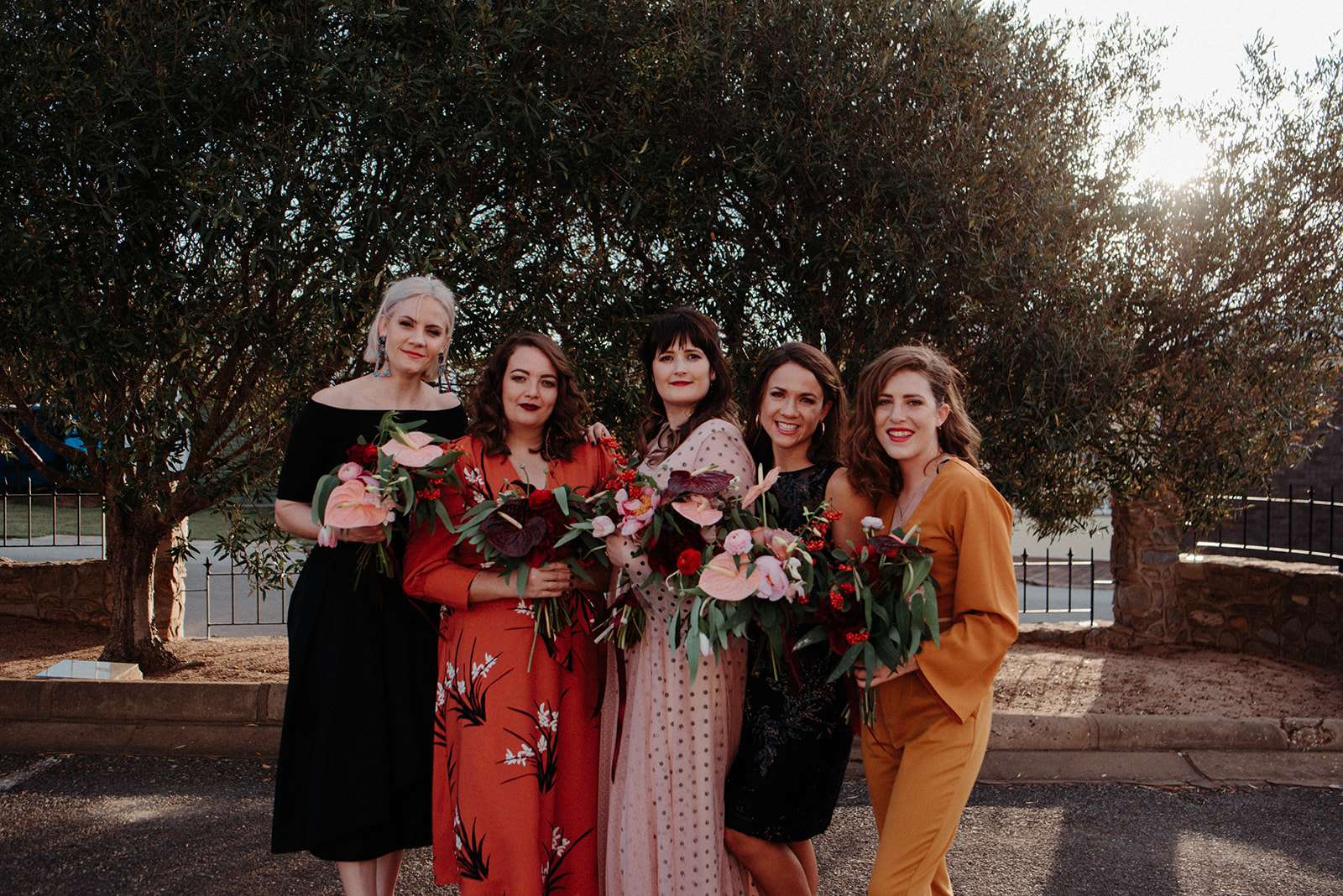 Aesthetically, florals were extremely important to Adeline. "I wanted the flowers to be very eclectic, with different types, lengths, heights and colours and I wanted it to seem like they were just tossed into the vases but obviously with some flare." They paired them with heavily patterned linens, gold-spray painted animal figurines for place settings and mannequin hands for table numbers for an opulent, eclectic vibe.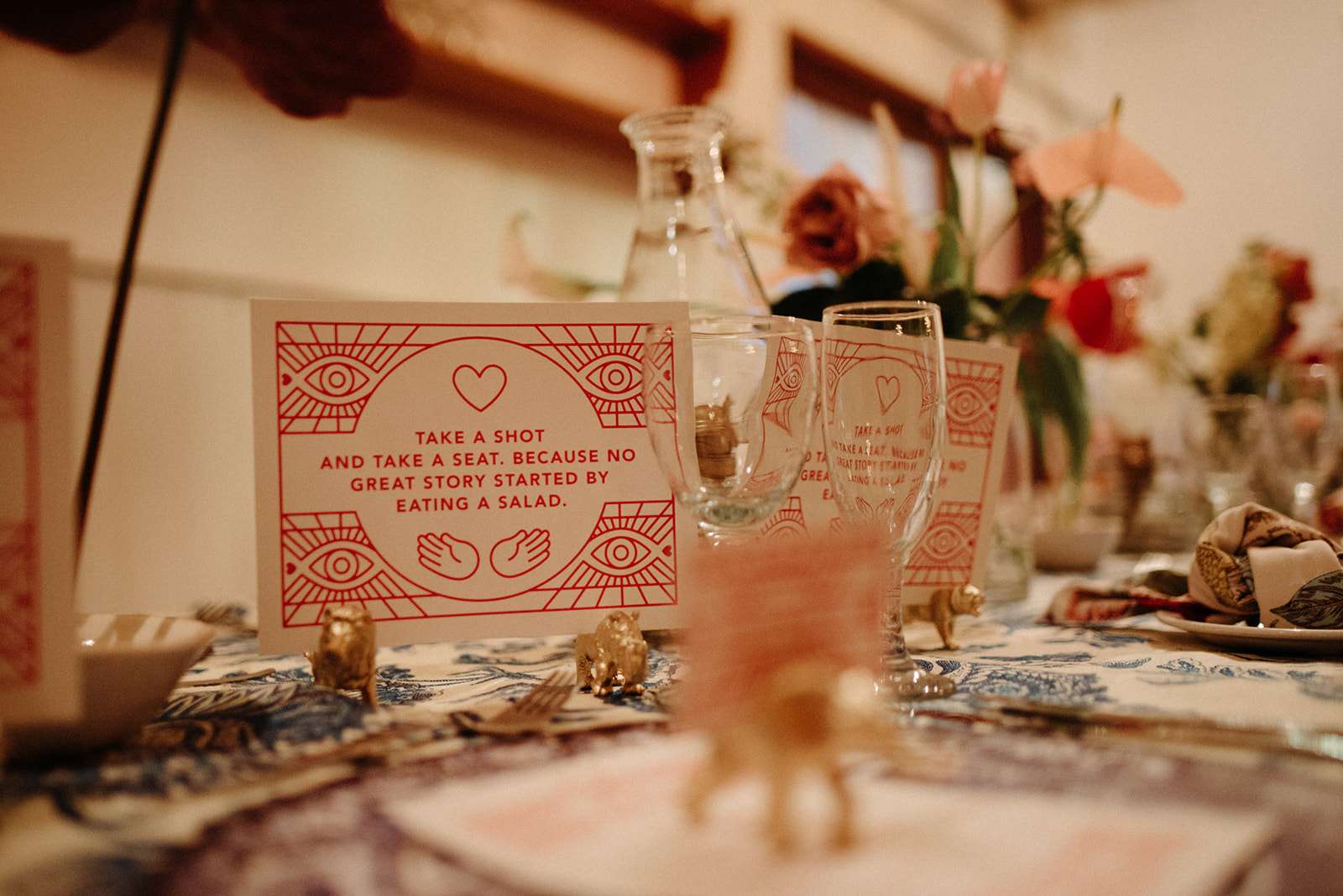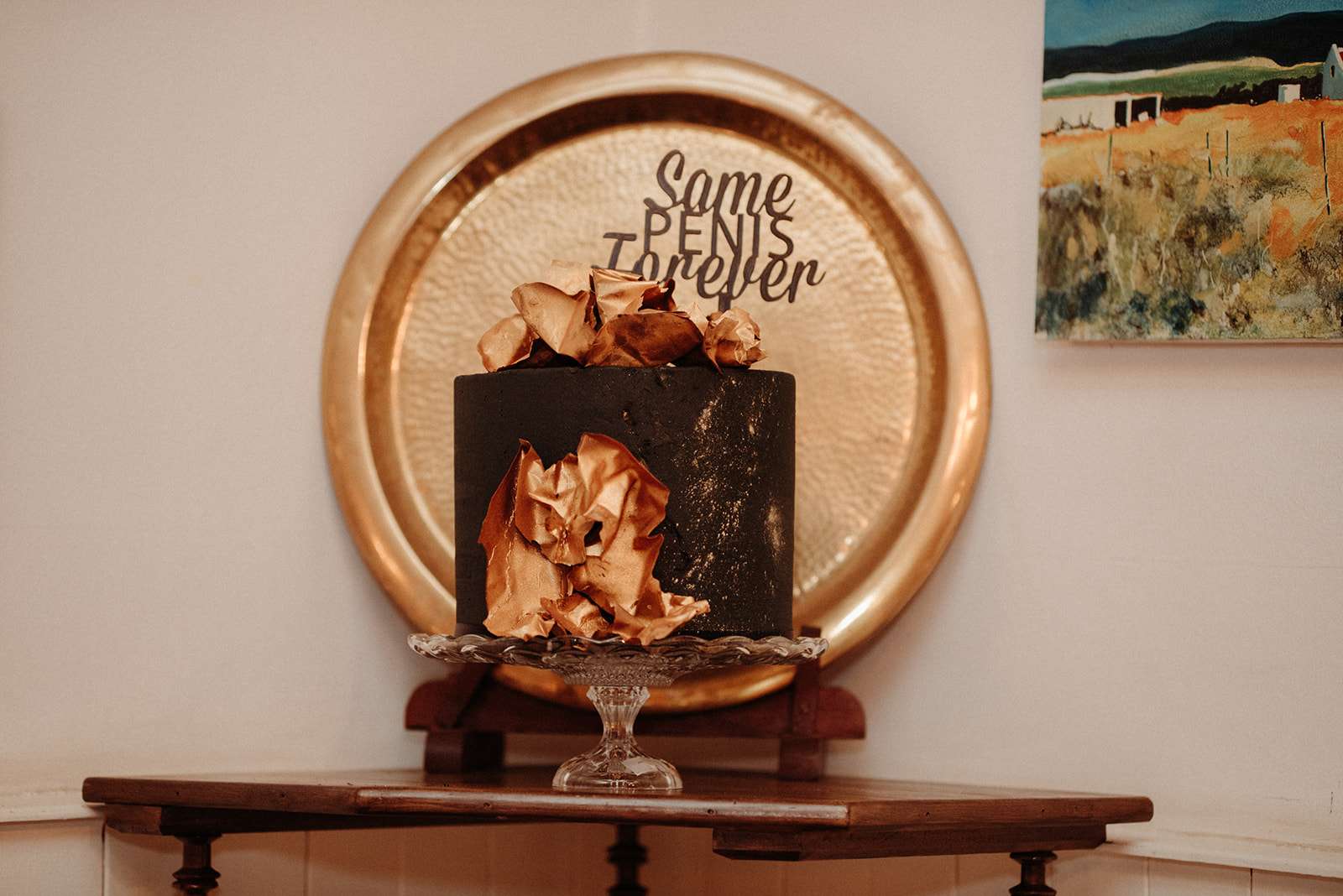 Adeline's outfit was the scariest decision of the entire wedding. "It was difficult finding dresses that I liked as I wasn't interested in a traditional white dress," she explained. "So, I made the best but scariest decision of the entire wedding and that was to have my dress made. One of my bridesmaids randomly found this beautiful blush polka dot material and messaged me with photos and I was like fuck yeah, I need this in my life."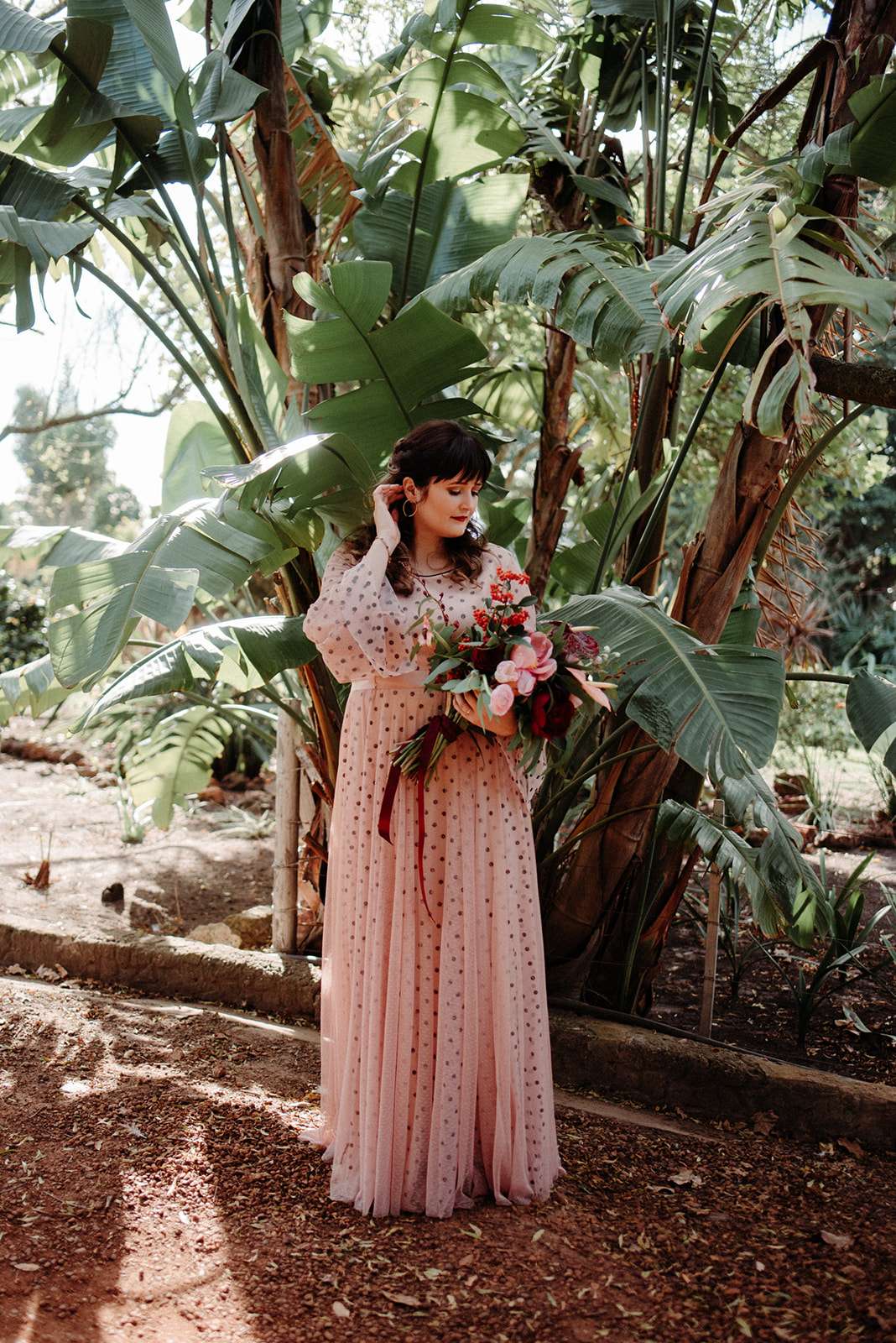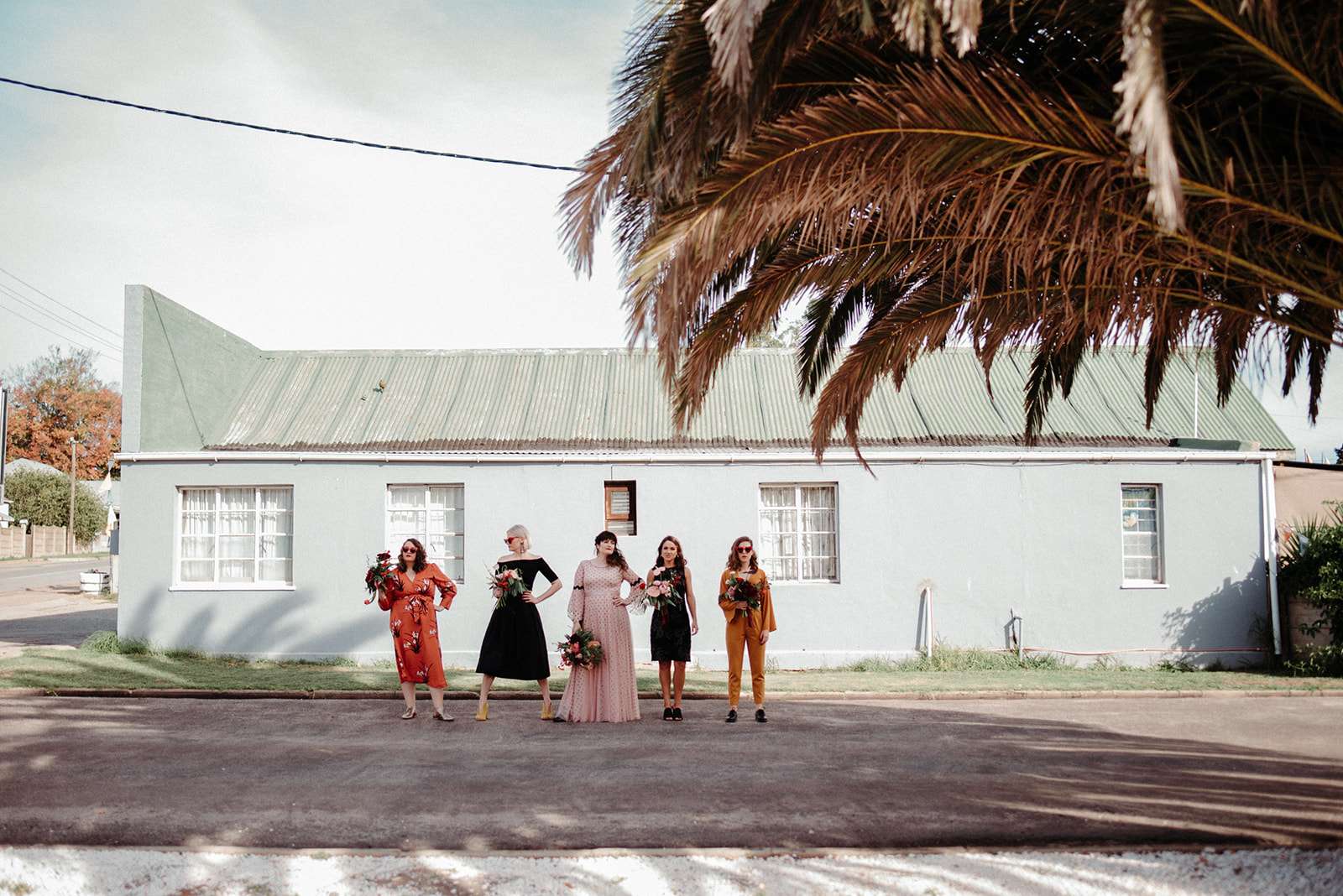 Her dress was made by Hilma Couture, and she rocked it with Matsidiso boots and a mix of local and heirloom jewellery. Nelius sported a tweed jacket, a rarity in South Africa, that was finally picked up at a local flea market. The bridesmaids were told to wear whatever they wanted, and to not look like traditional bridesmaids. "They somehow colour-coded themselves and it was completely unplanned. The dudes were told to wear something floral – they had the option of deciding how far they'd like to take it!"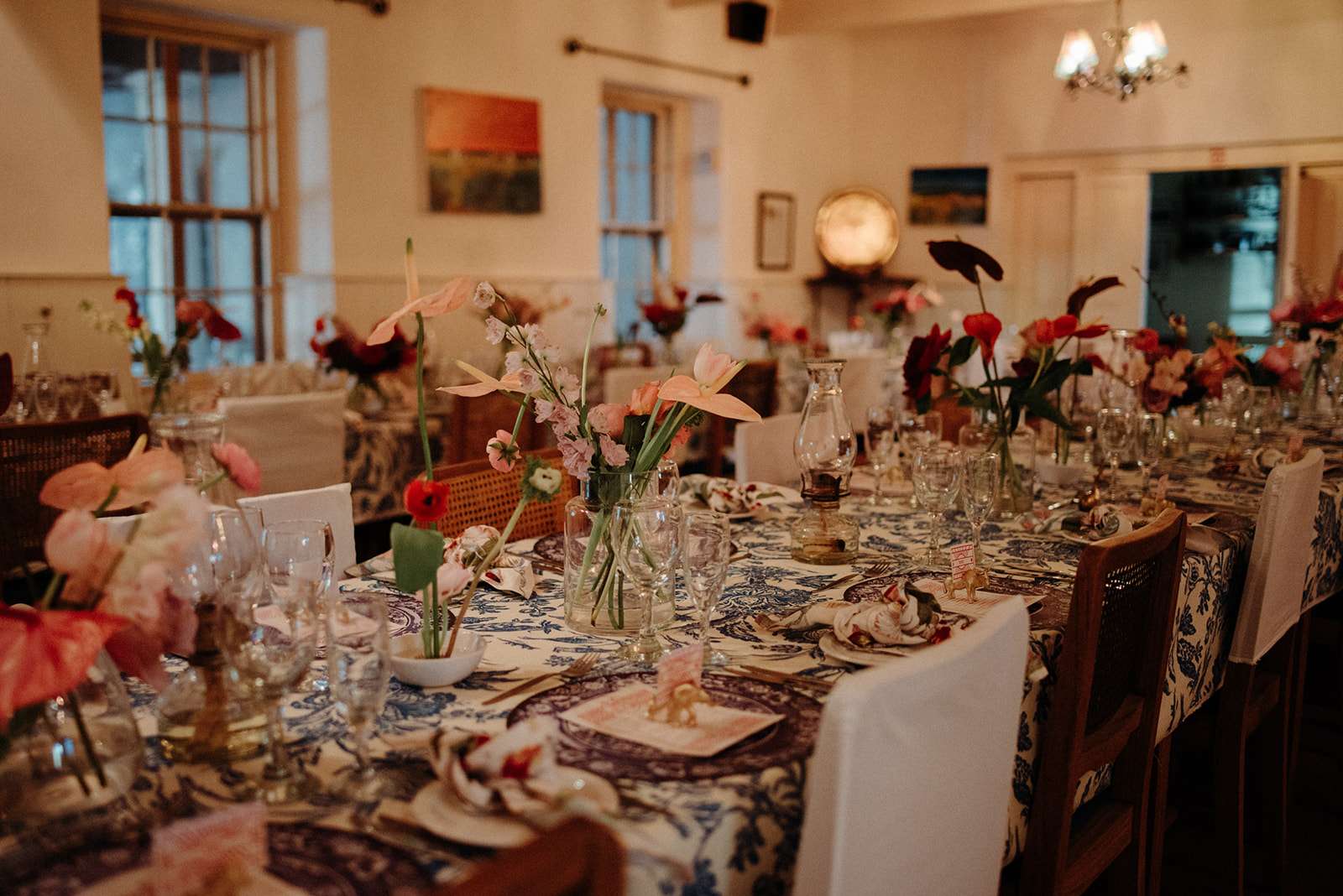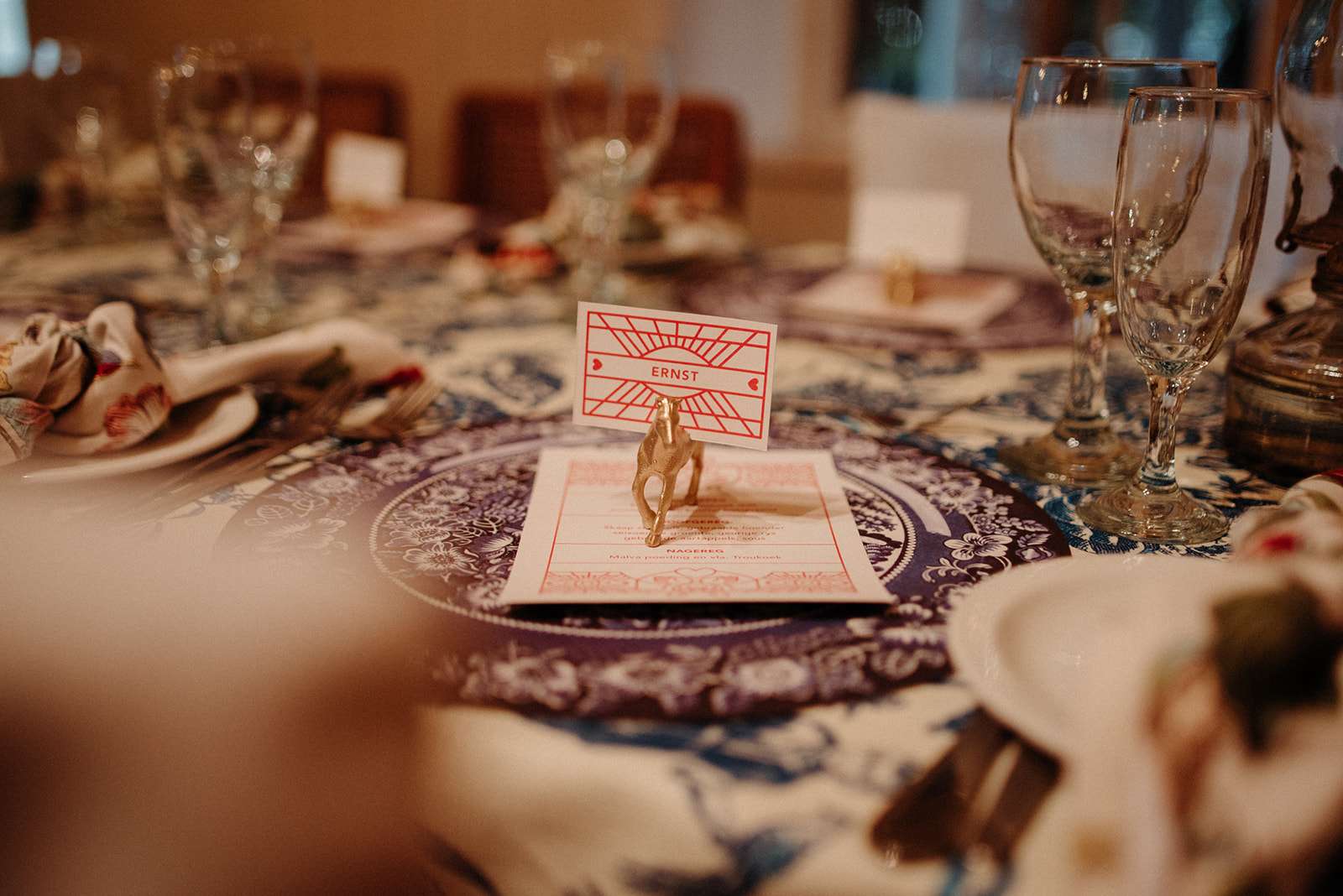 Their ceremony, held at the Dutch Reformed Church in Albertinia, was very traditional, "Though our officiant knew me well enough to skip the 'obey your husband' part!" Adeline walked into the church with her Dad on her arm, got halfway down the aisle and whispered some gibberish in his ear, before acting like she'd changed her mind and turned around. "But I was too excited I couldn't pay the joke out all the way to the door. It really broke the tension and everyone had a good giggle." After exchanging vows, they kissed, they hugged, and fled the church to be pelted with streamers by their family and friends while You Really Got Me by The Kinks played in the background.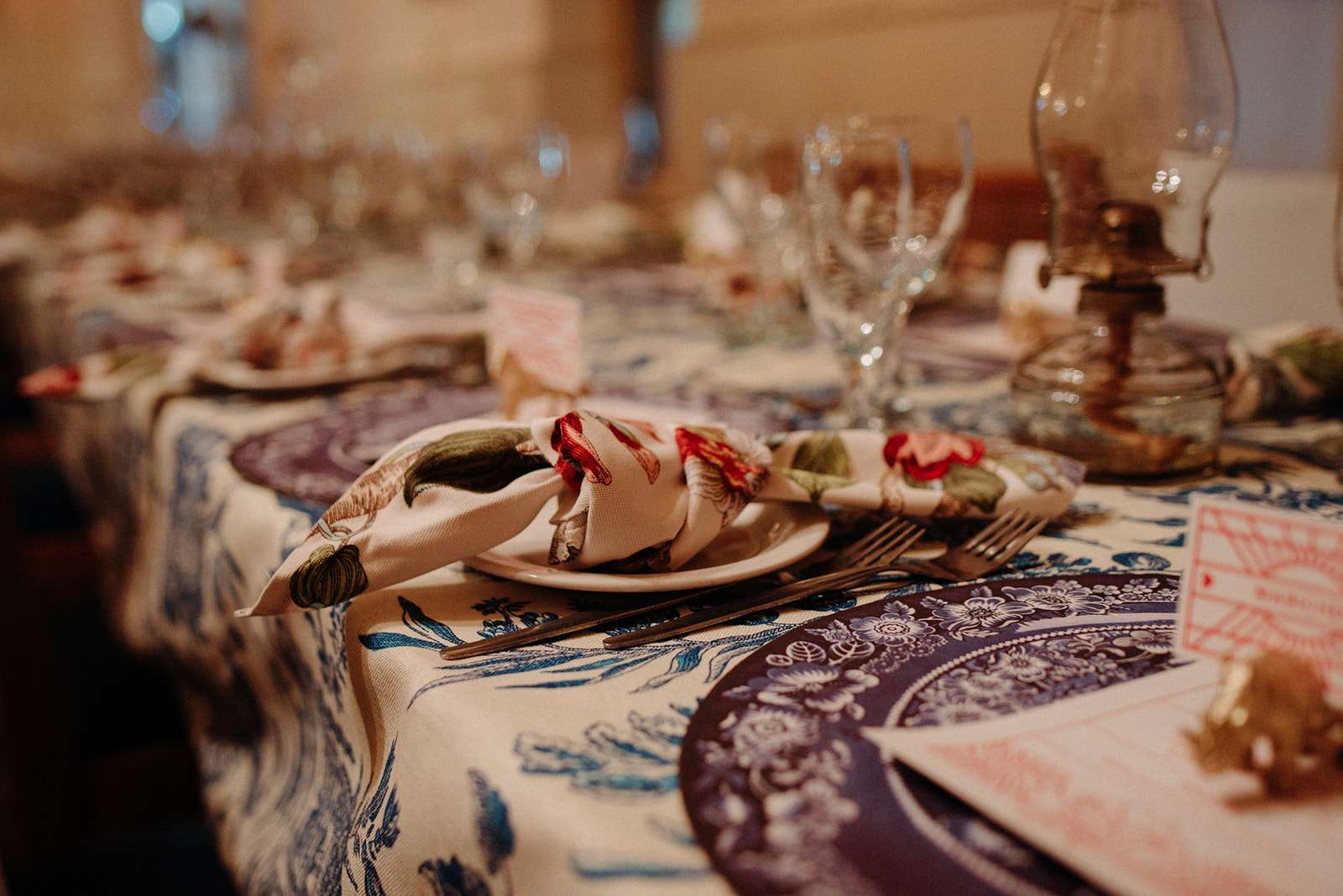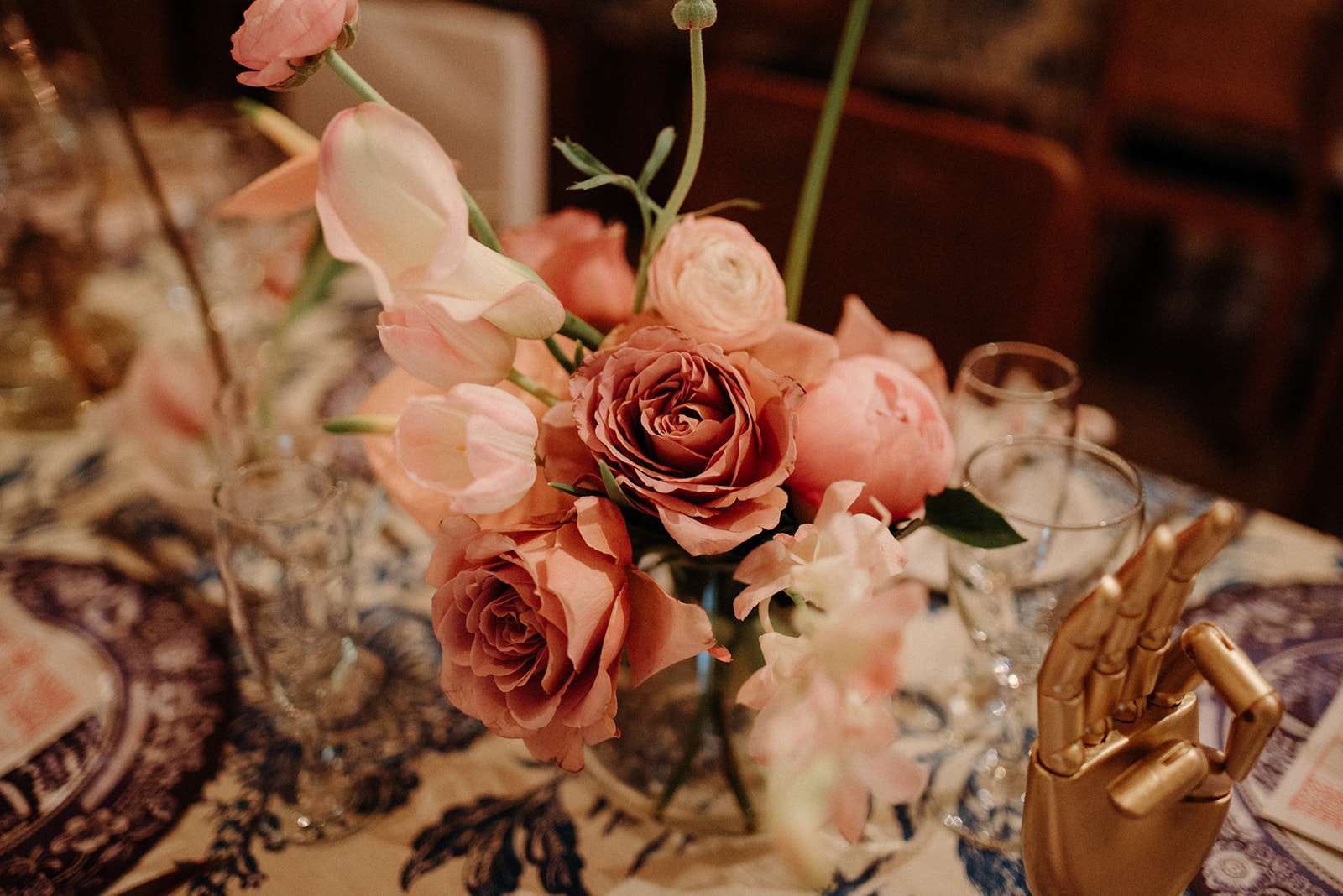 The couple's biggest expense was split across two categories; food, ("because food is life") and the flowers. They also paid particular attention to photography; as professional photographers themselves, they know the importance of finding the perfect person to capture their vibe. They saved money on bridal outfits, by letting them choose whatever they wanted to wear, they didn't have to buy something they weren't going to wear again, or in fact, buy anything especially at all. The missed out favours, as, in their experience, they're usually left behind anyway. The table cloths were turned into curtains after; not only an excellent cost-saving and sustainable exercise, but one that gives a nice memento of the day in everyday life.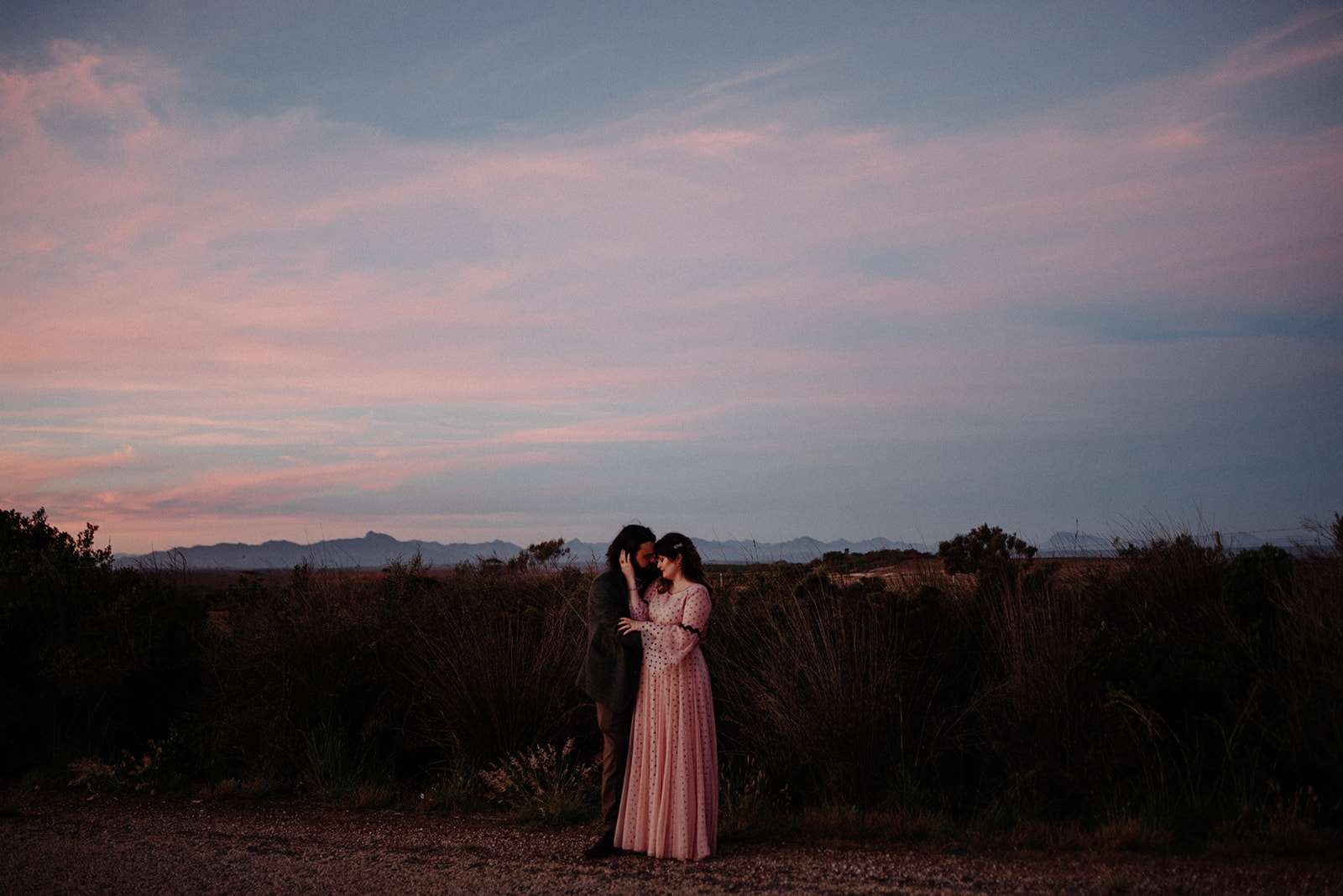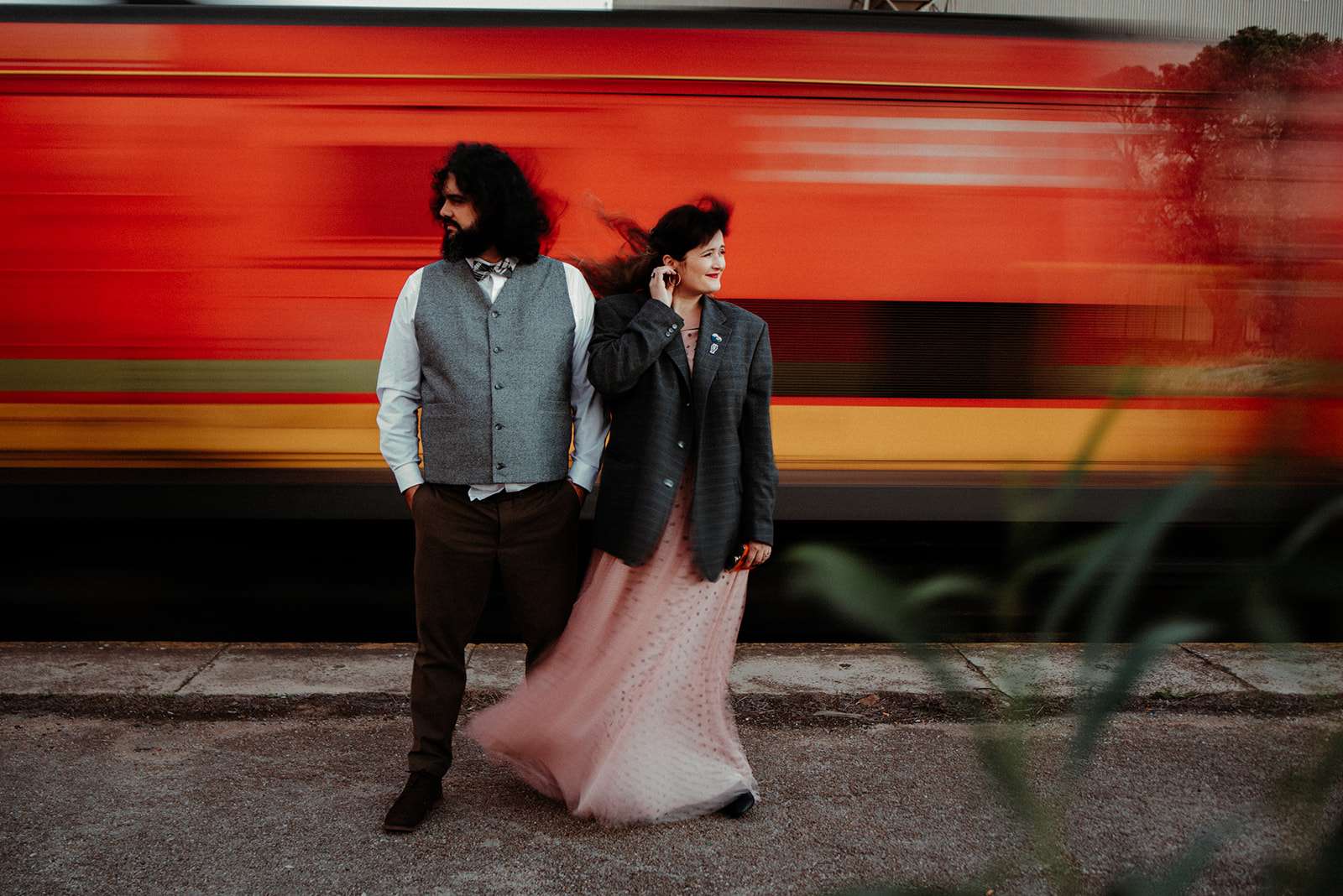 "I wish we knew that almost every decision we made would elicit some sort of opinion and these would be driven by very strong emotions," reminisced the bride. "I wish I was better prepared for it. It's hard for people to break from tradition or their own preconceived ideas about how things should be done. Also, not everyone is going to see your vision and understand it so my advice would be to just do you and don't doubt yourself. Have fun and don't lose your sense of humour; you're going to need it!"