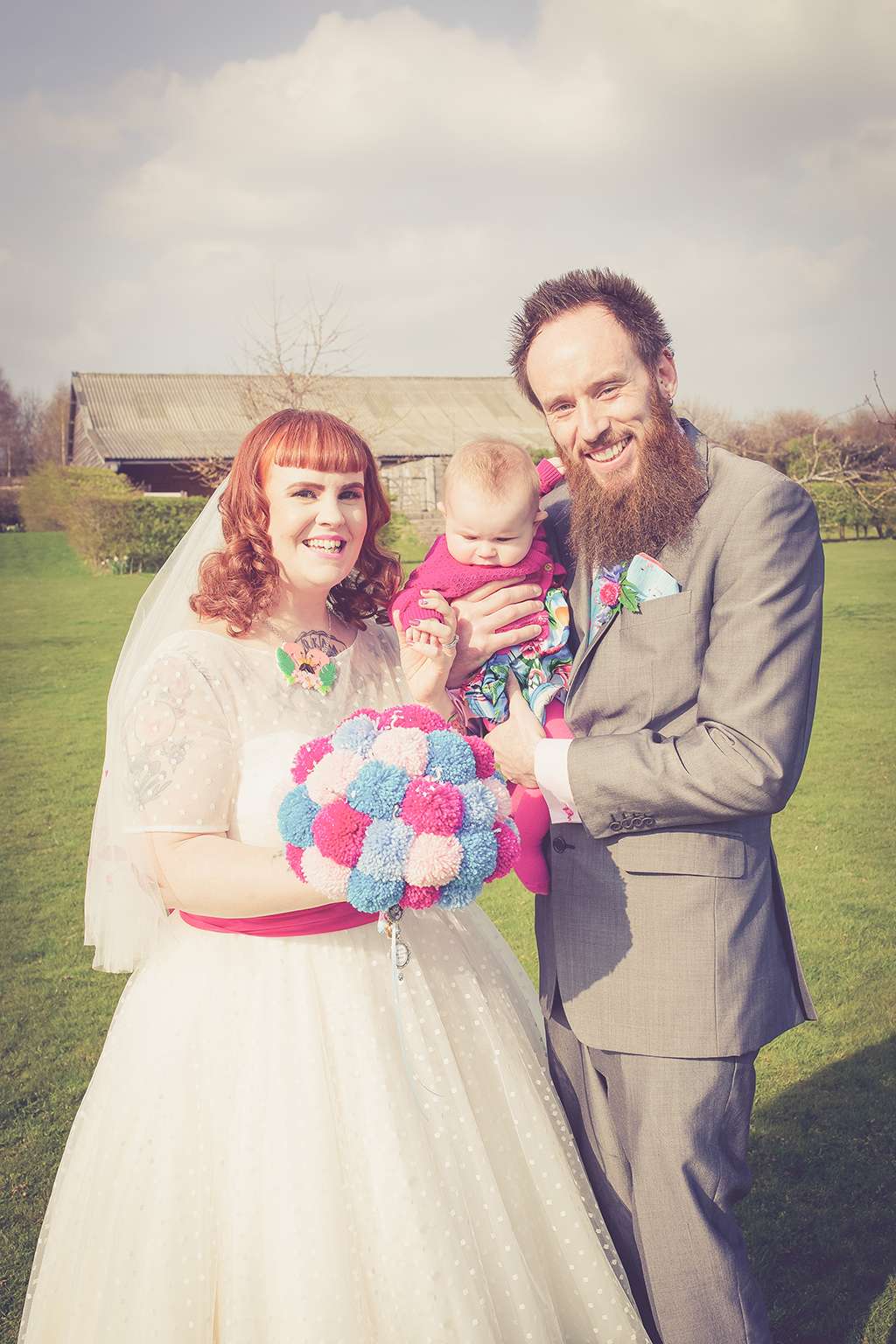 Liz and Marcus wanted their spring wedding to represent them so they went for a tropical and fun theme. They wanted their guests to walk in and be met with bright, colourful decor and for them to feel like they were in their tropical-themed house, so they knew they were in for a good party!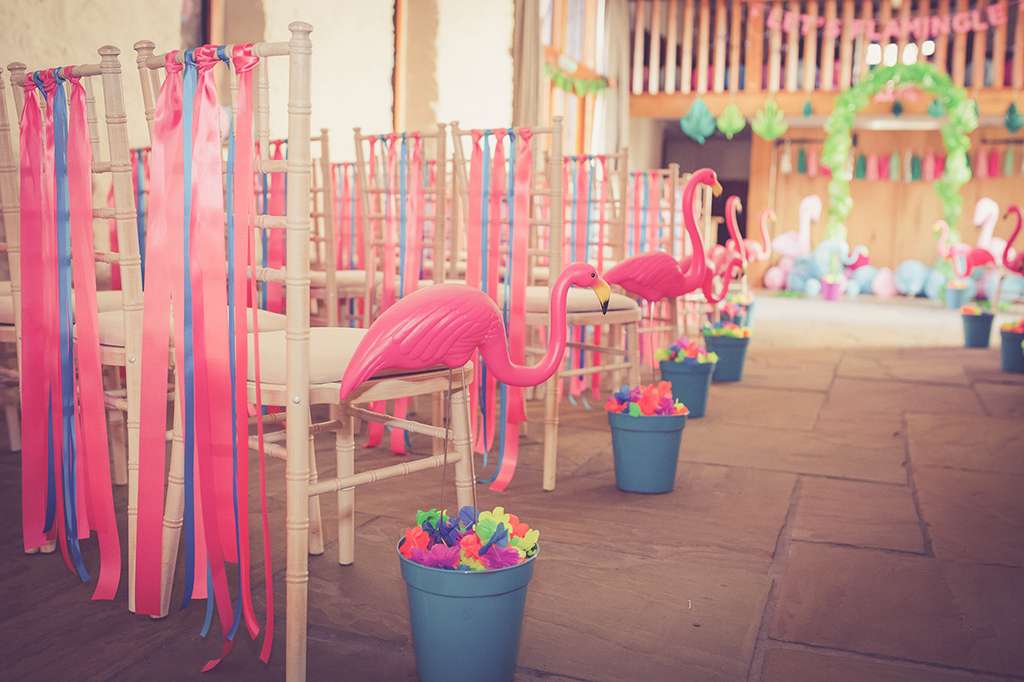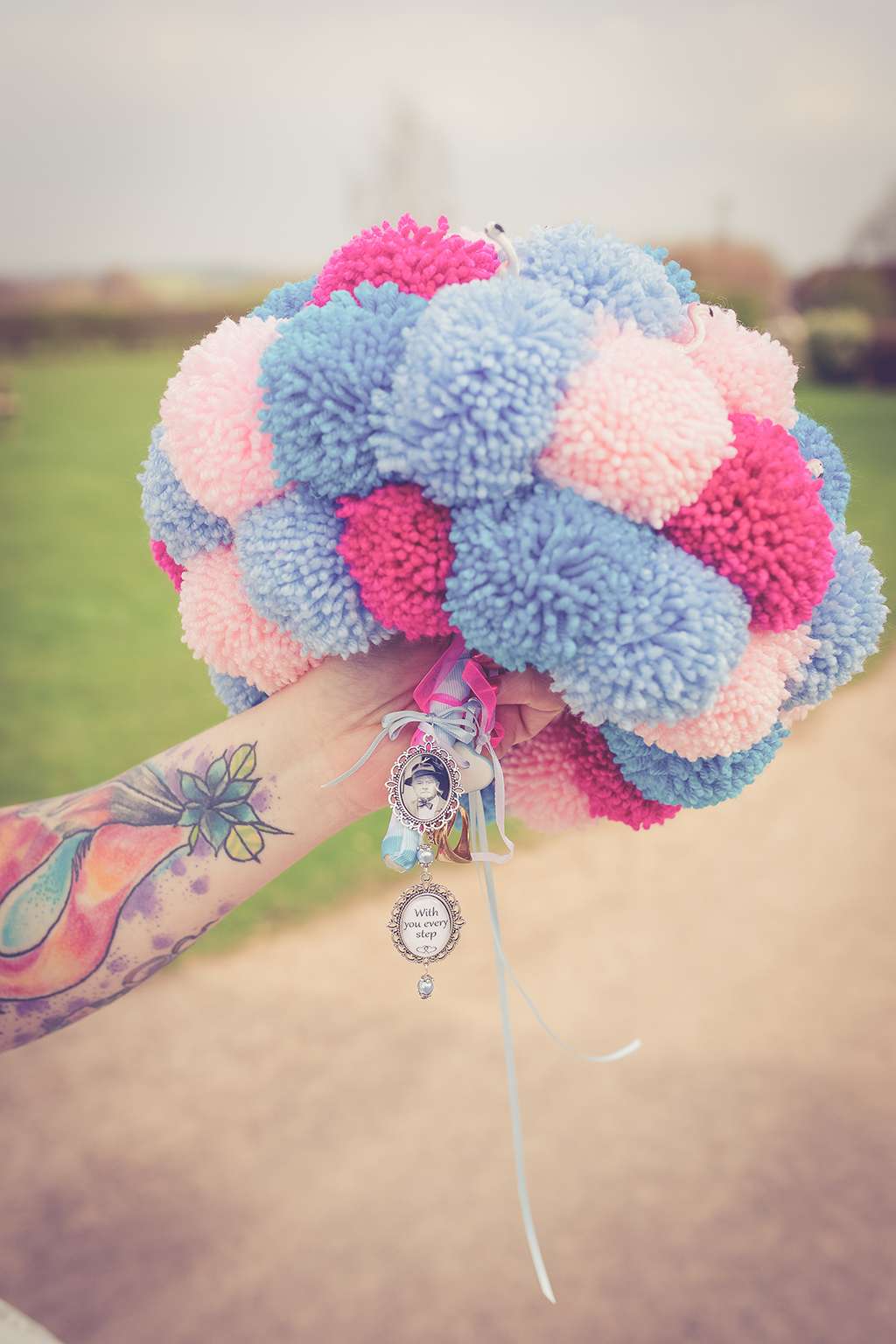 With a £10,000 budget, they opted for a mix of handmade elements to let their personalities shine-through and used the opportunity to employ independent, creative sellers to help bring their dreams to life. "I buy from independent sellers a lot," explained Liz, "so as well as the help of our friends and family, it was amazing to be able to support some of our favourite creatives to make things for our big day."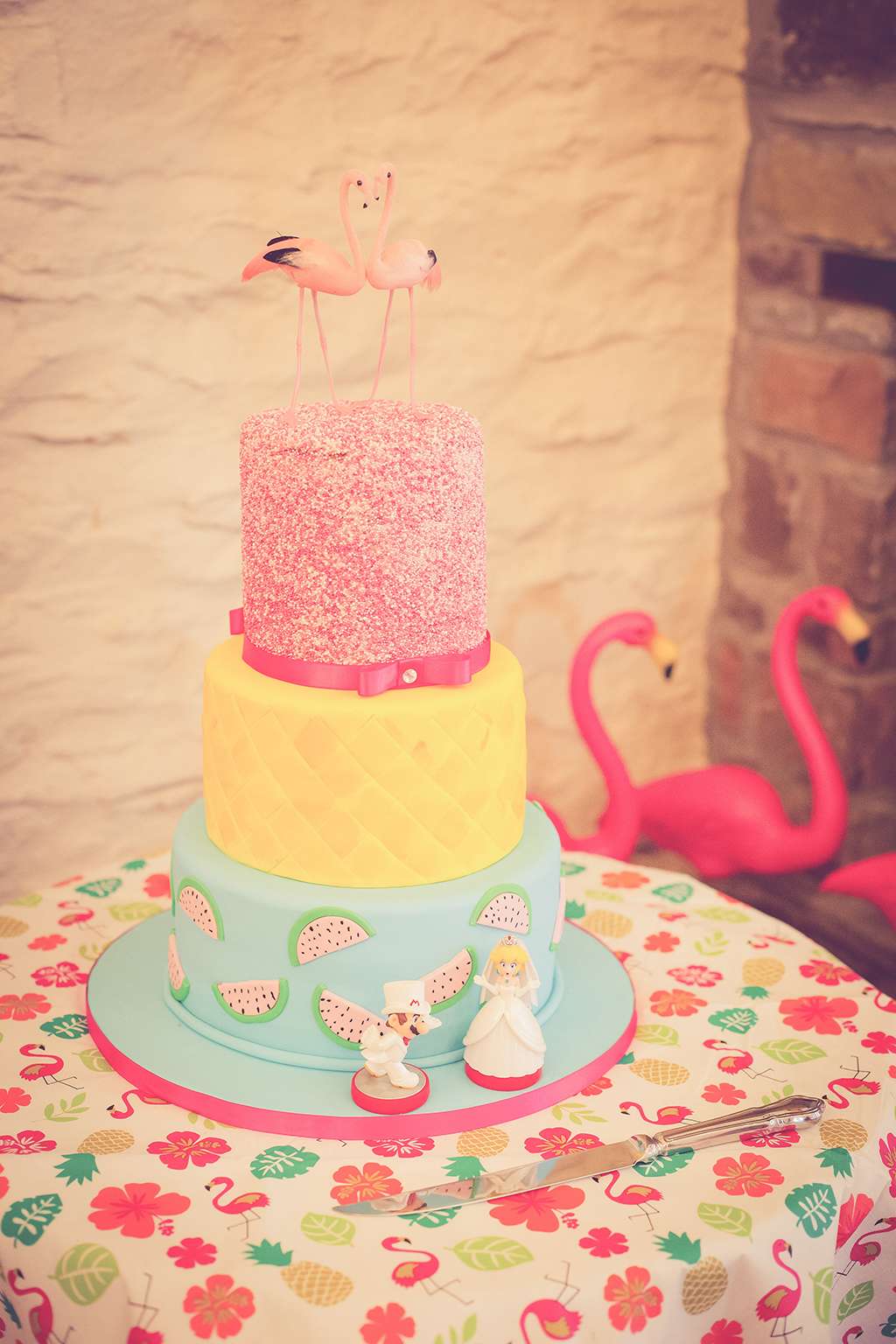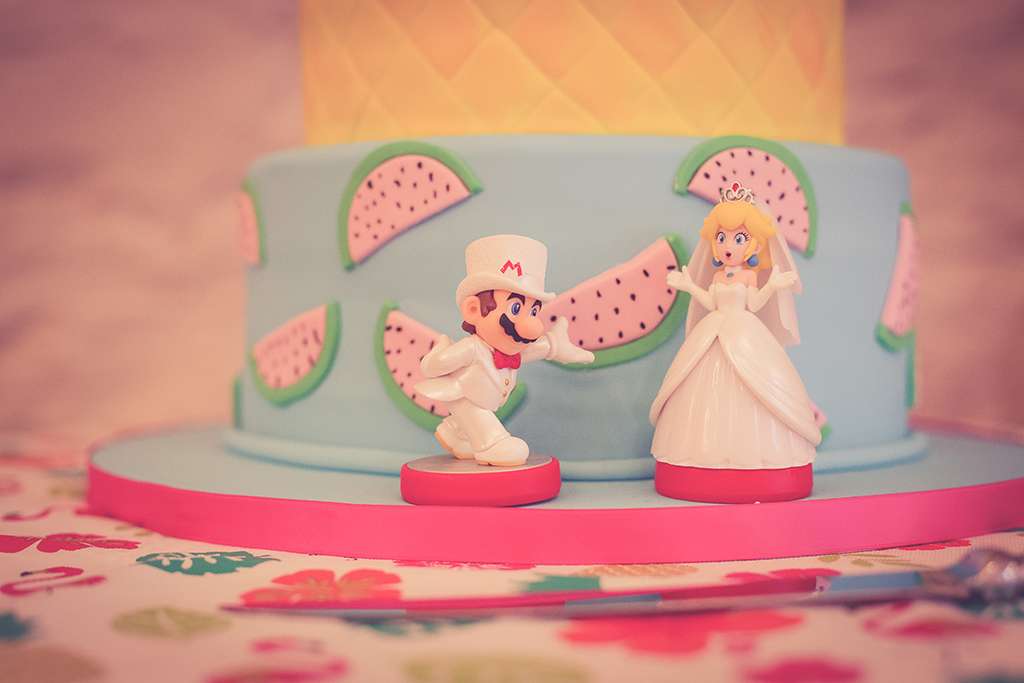 Both the ceremony and the reception were held at The Barn at Brynich in Wales, and they were able to hire the venue from the Friday to help with the stress of putting everything together. They brought in homemade lawn flamingo decorations to line the aisle and entrance to the venue, built an arch which they covered in tropical leaves and an Aloha banner and covered the ceiling with pink and blue lanterns. Every nook and cranny was stuffed with tiki-time fun; balconies were festooned with fairy lights and more tropical leaves, ledges were filled with feathered flamingos and giant flamingo balloons.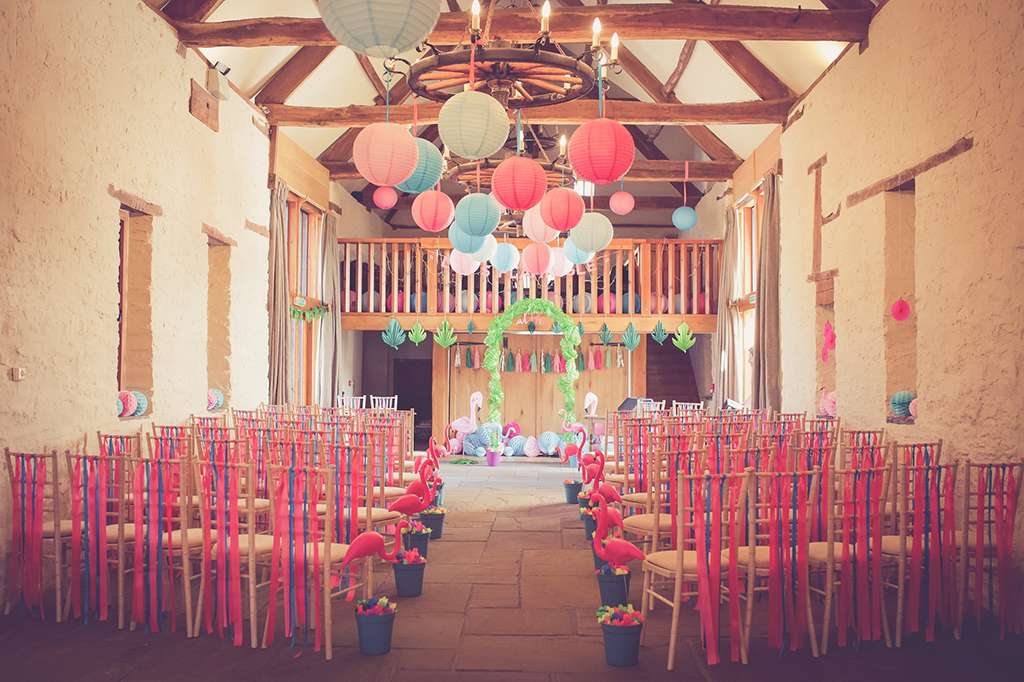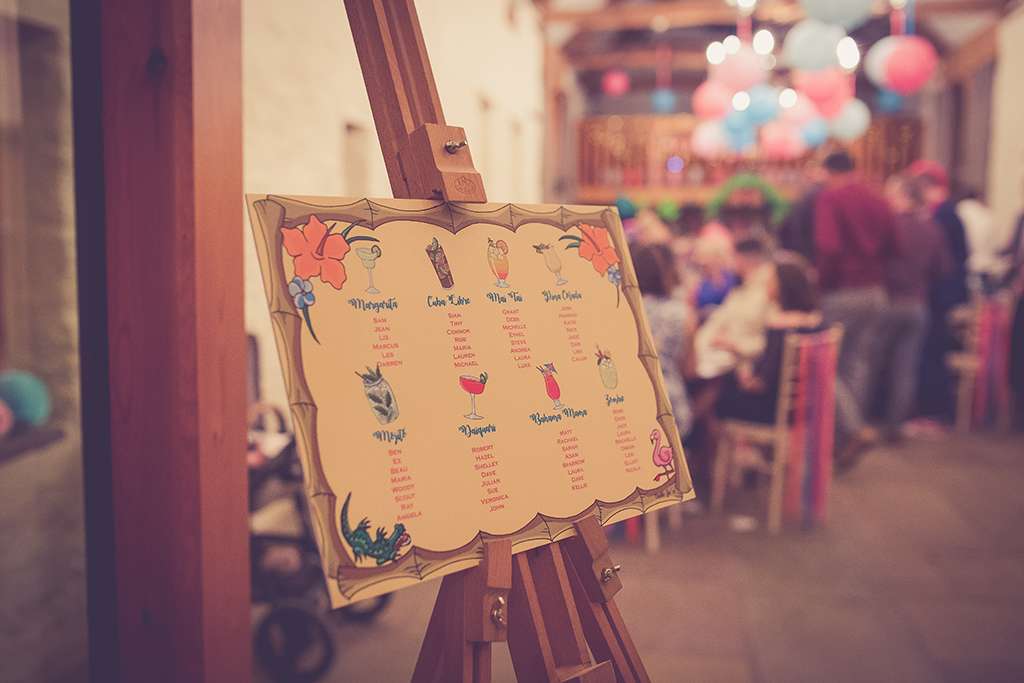 Their tables were decorated with tropical leaf runners and instead of traditional table numbers, each one was named after a tropical cocktail; complete with matching glass filled with flowers, spray painted pineapples, pink napkins and hand-cut leaf place settings. Favours included a flamingo-shaped box with flamingo chocolates, cocktail recipes for their table's namesake and accessories. They built a games area including limbo, flamingo toss and flamingo golf. "Being able to put everything together as a couple was a real highlight," explained Liz. "We were able to put everything we love into the wedding and be really creative which was great fun, if not a little challenging with a 6-month old in tow!"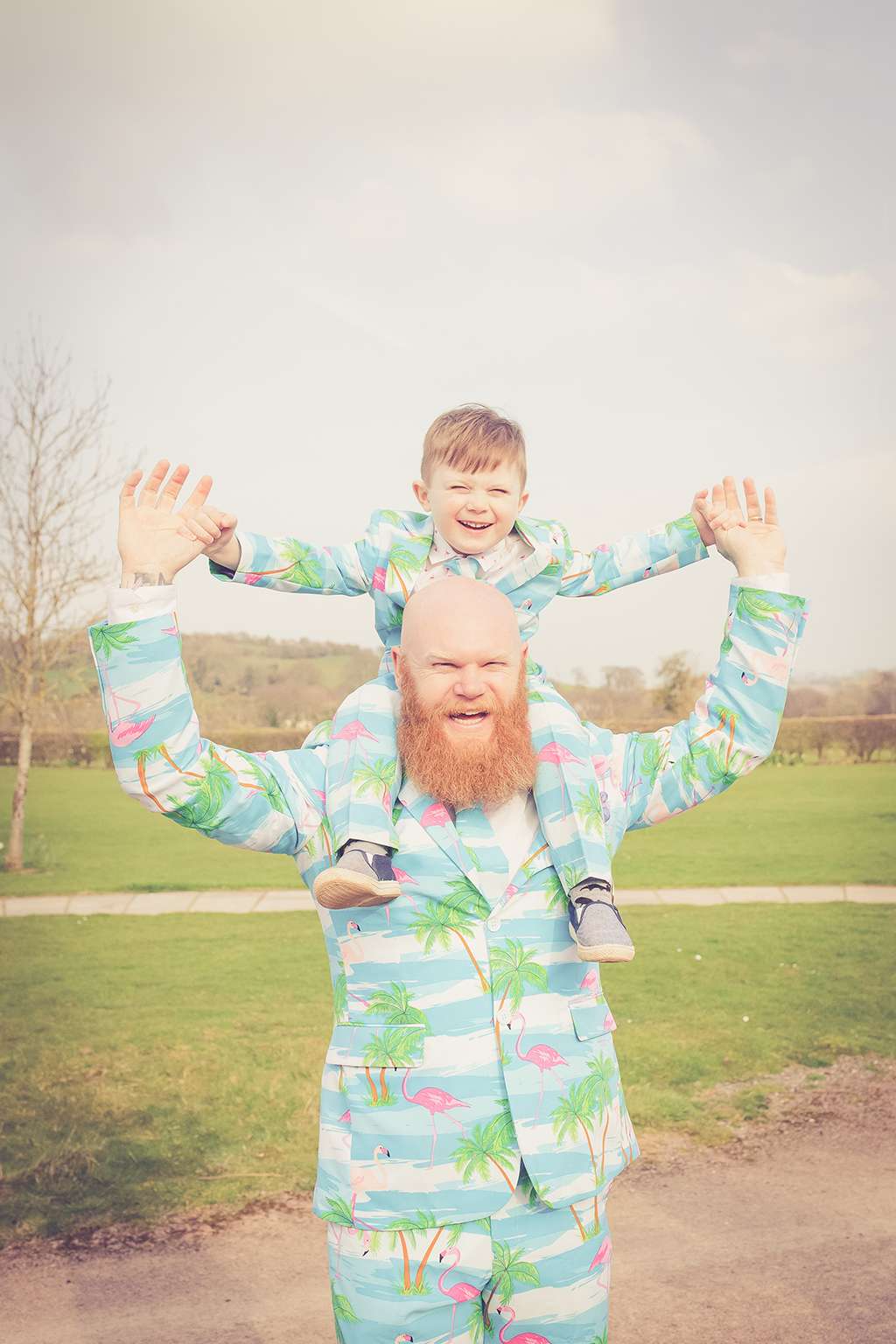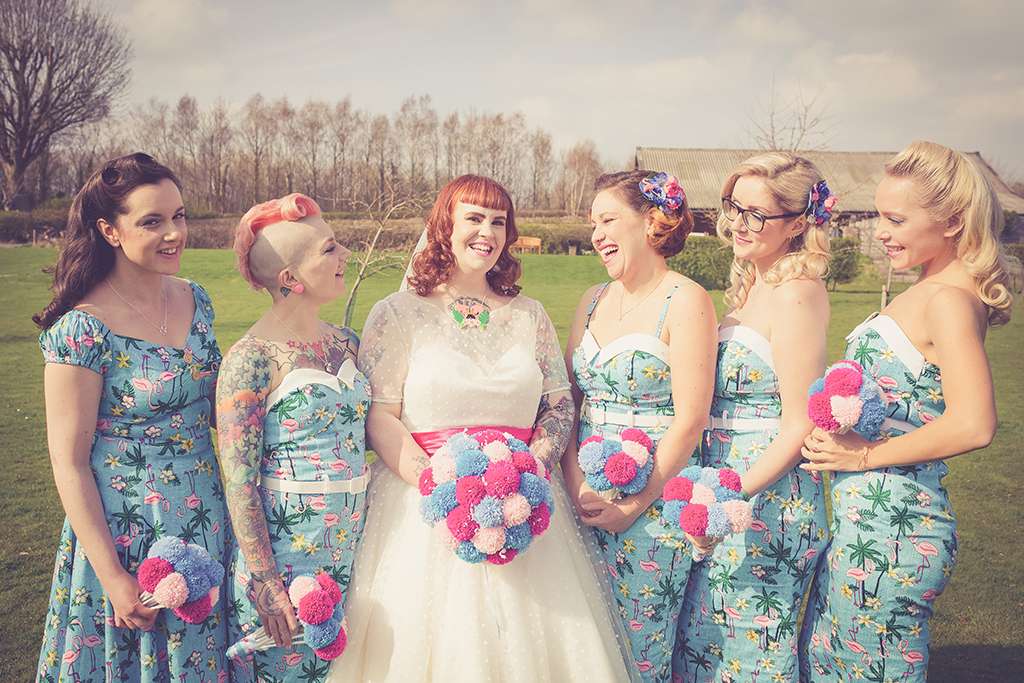 As a self-confessed rockabilly girl, Liz loves anything tropical and tiki themed. She wore a 1950s style polka dot Lou Lou Bridal dress customised with a bright pink bow to match her Hellbunny petticoat. Her headpiece, a bespoke design by B Millinery, including flamingos and hearts and custom hair flower by Diablo Jo. Marcus loves Hawaiian shirts, so all the groomsmen wore them throughout the day and he changed into one in the evening.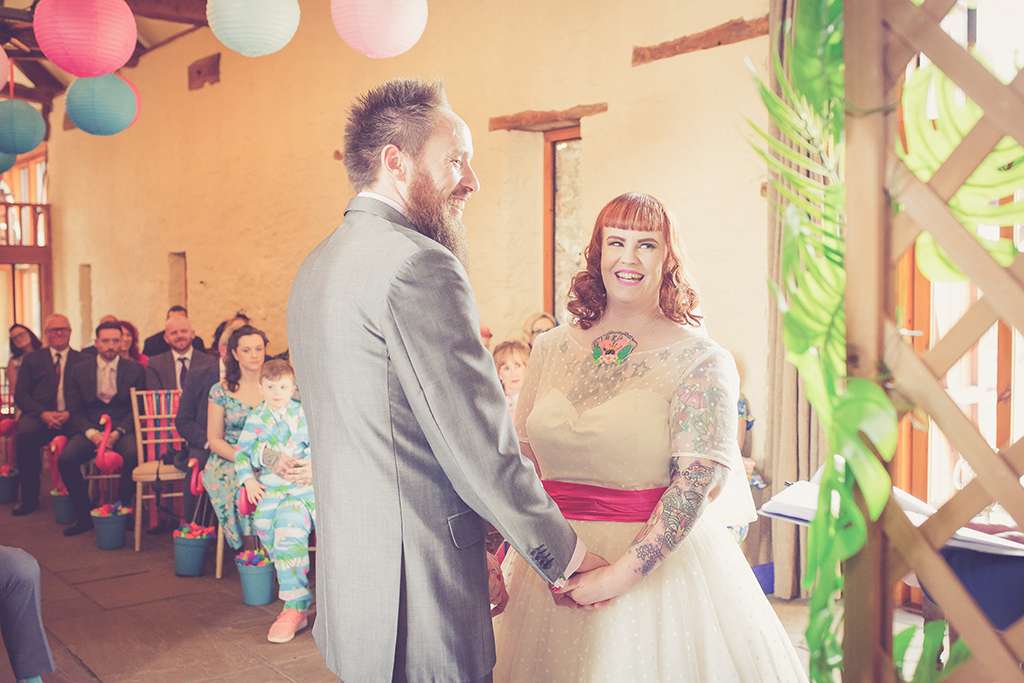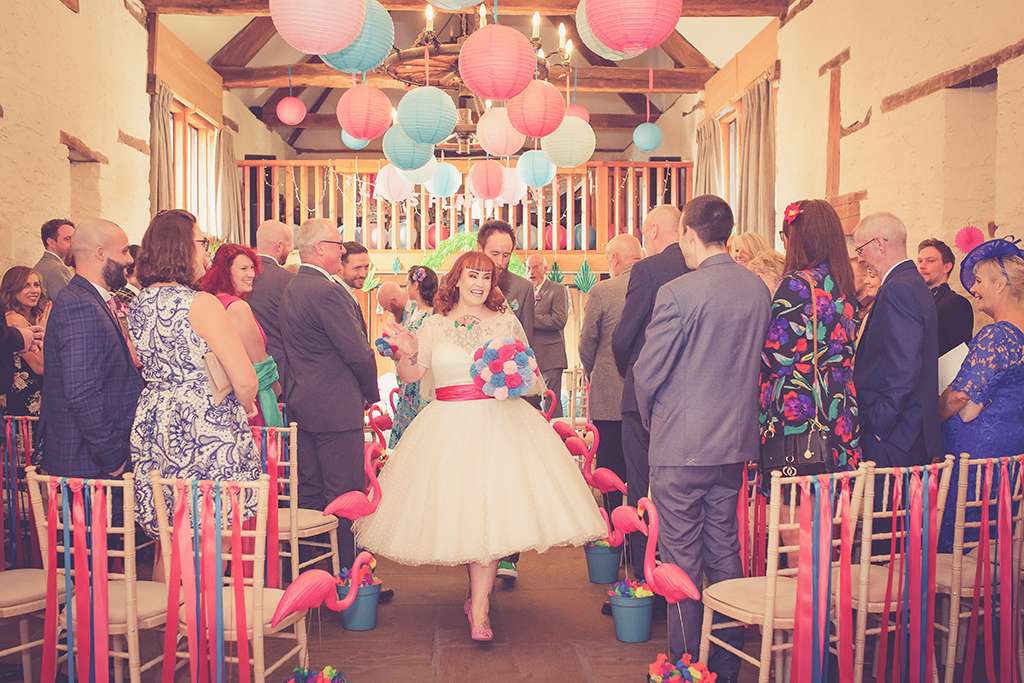 Their ceremony had an emotional start; Liz was walked down the aisle by her brother as their father sadly passed away in 2015. They included lots of family members through the ceremony to make it super personal to them, and smiled the whole way through the service. After exchanging vows, they walked back down the aisle to One Bedroom by Yellowcard as they wanted something upbeat and happy. They then had cocktail hour from a tiki bar, snuck off for photos in their pink Caddy in the Brecon Beacons before enjoying a mexican feast in the evening and dancing 'til dusk.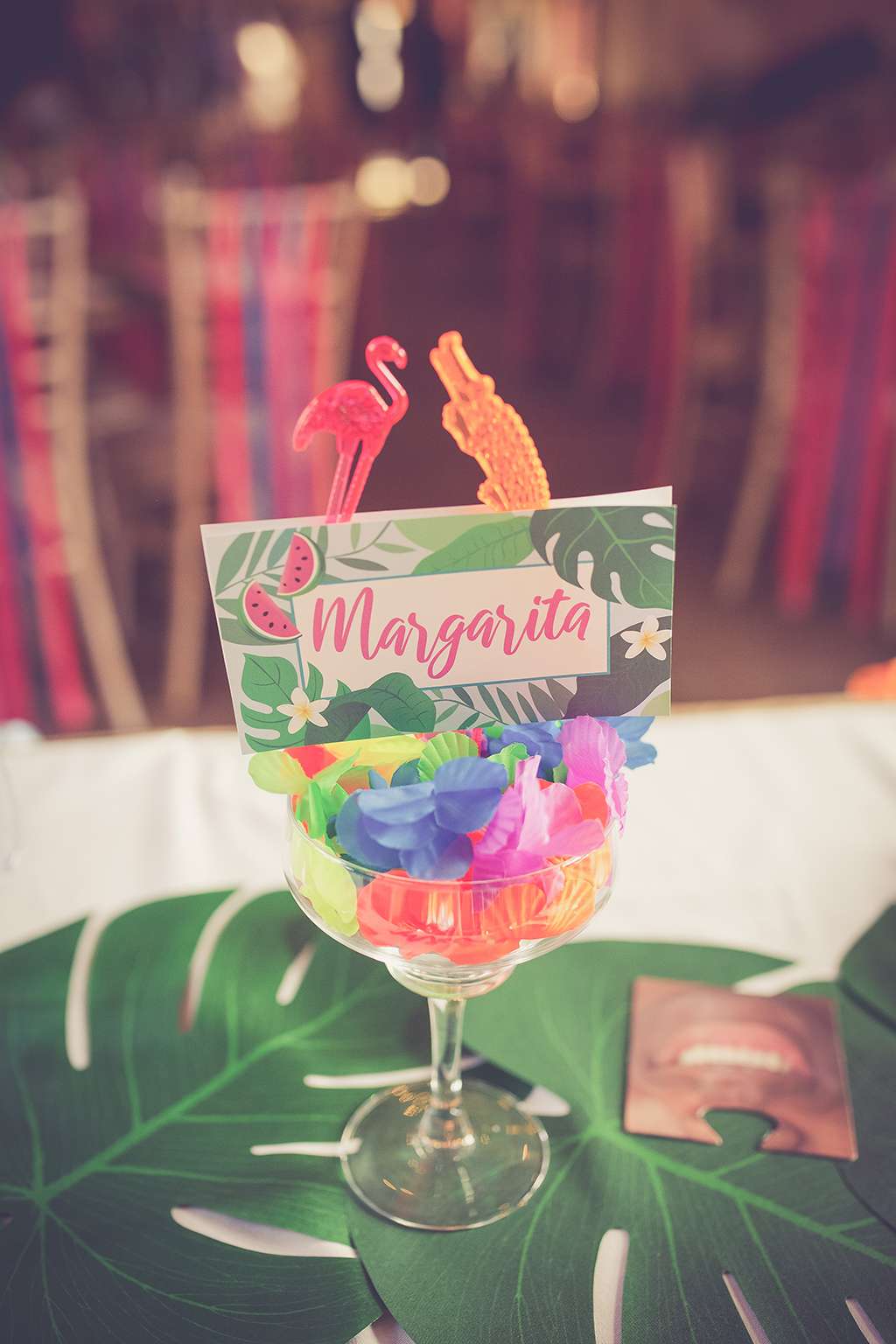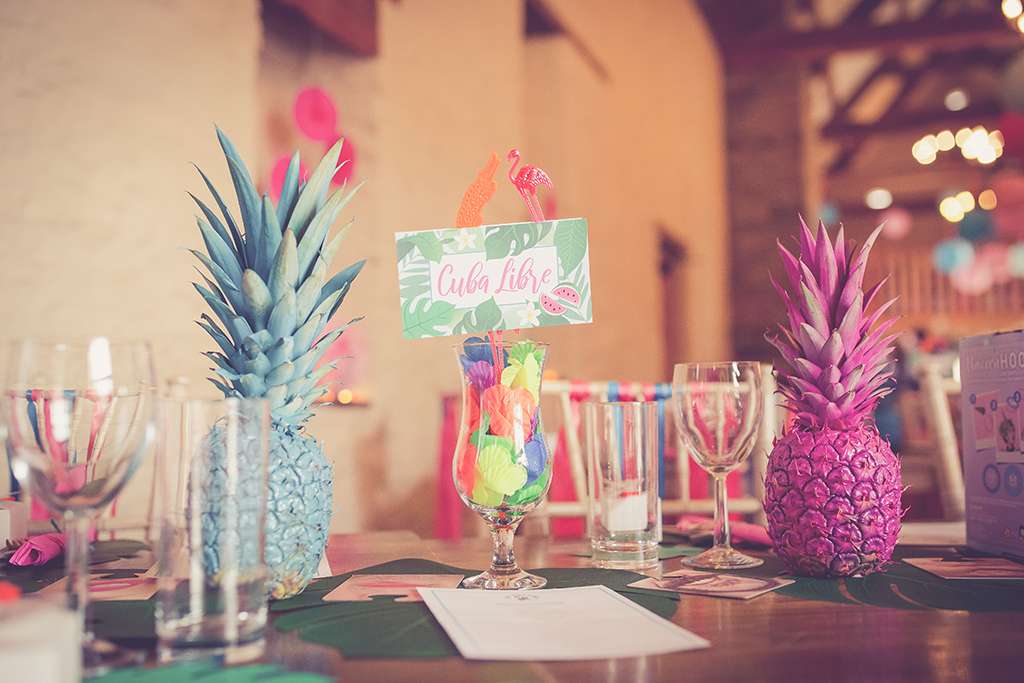 Liz's advice for future brides and grooms would be if you want a wedding where you can completely do your own thing, then don't settle for a package wedding. "We didn't think we'd be able to find a venue that would accommodate us but found one in the end, but there's always something out there that will be perfect and fit around your budget if you look outside the norm!"