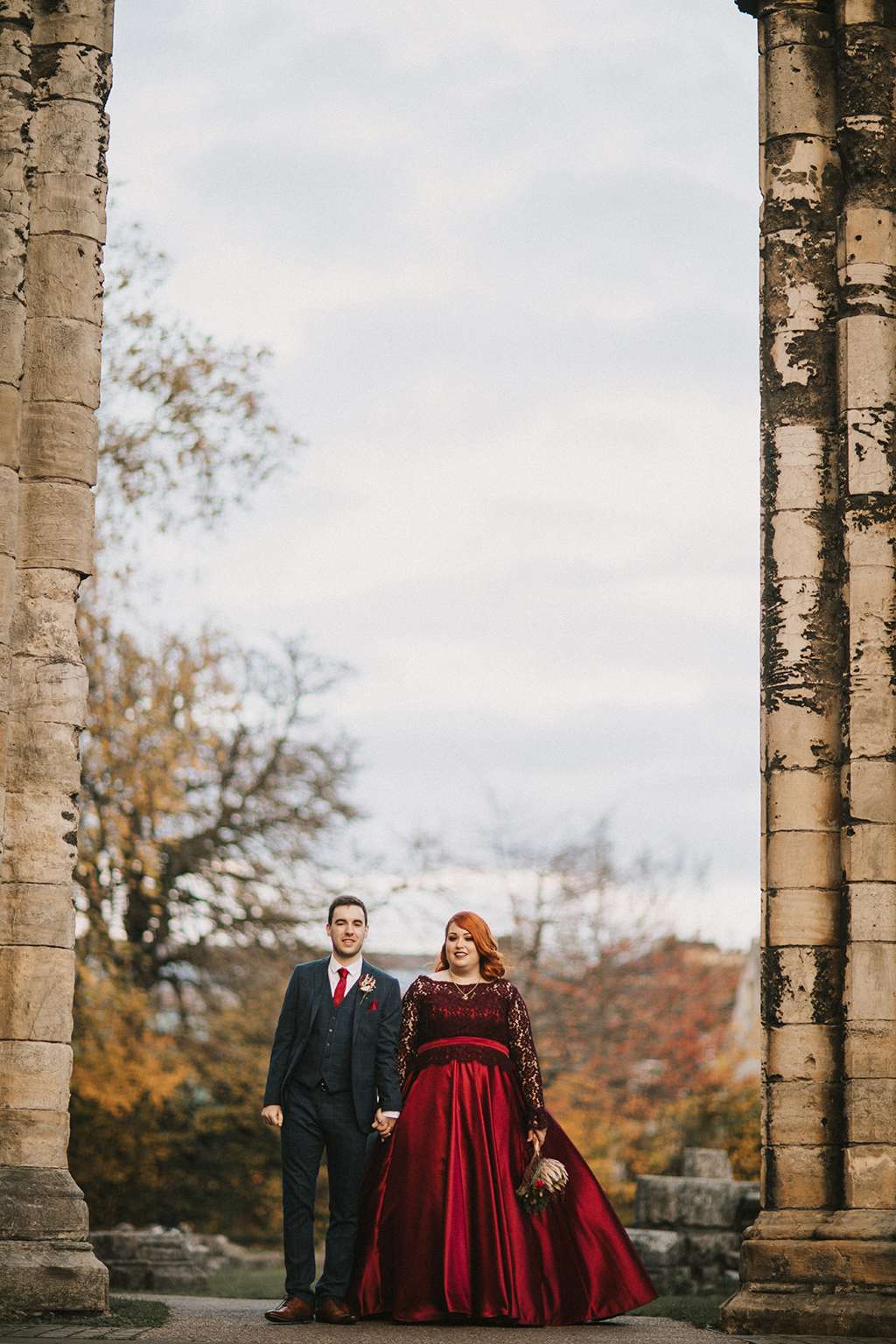 Chris and Ashley knew they wanted a quirky venue for their wedding but weren't willing to compromise on food, and the National Railway Museum in York ticked all those boxes. Featuring a fine dining menu, a vintage train carriage and a twinkly light backdrop, it was perfect for what they wanted! In fact with such good decorations already in place at the museum, the couple felt it needed very little in the way of further decor – they had just centrepieces, light up letters and cherry blossom trees to dress the reception area.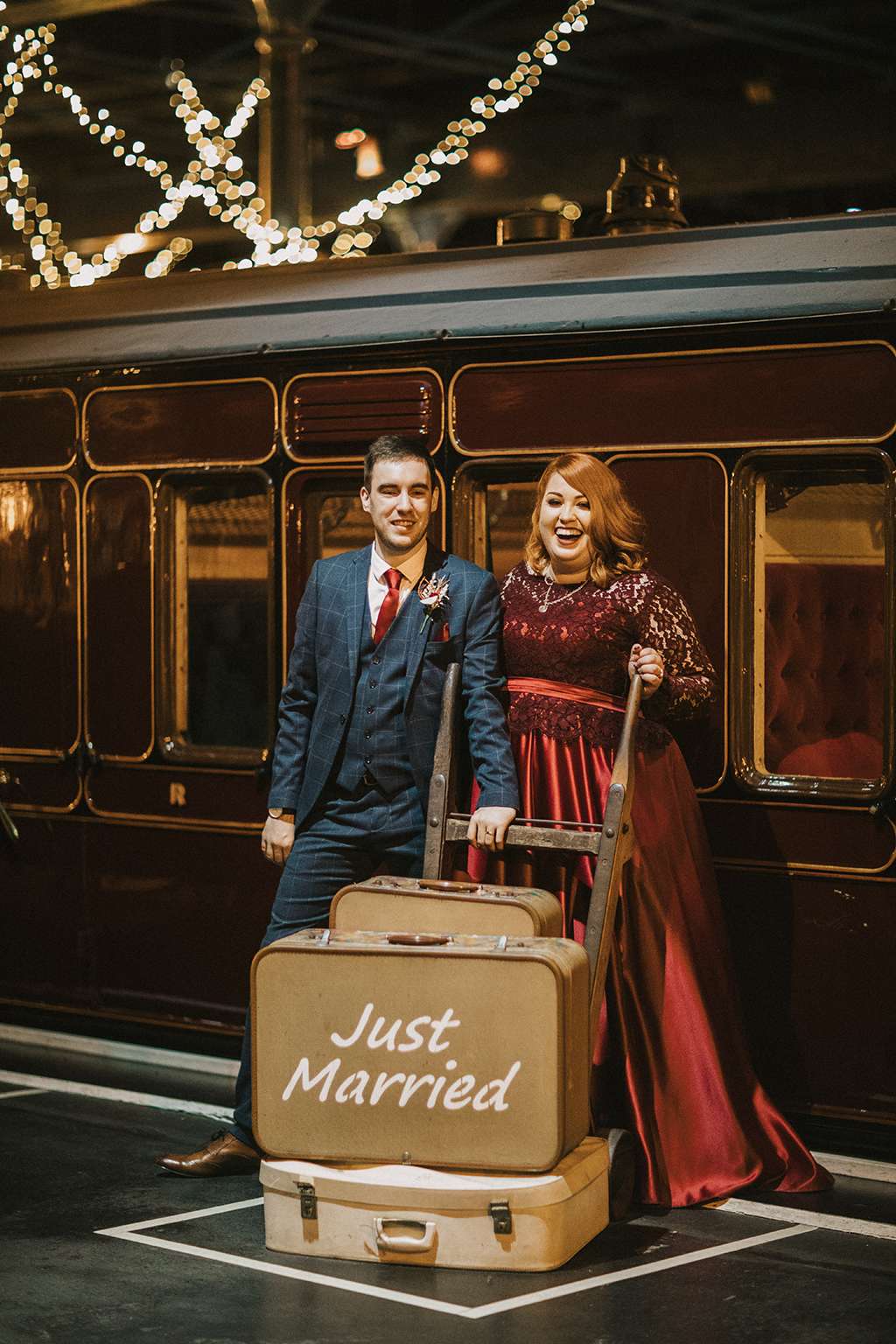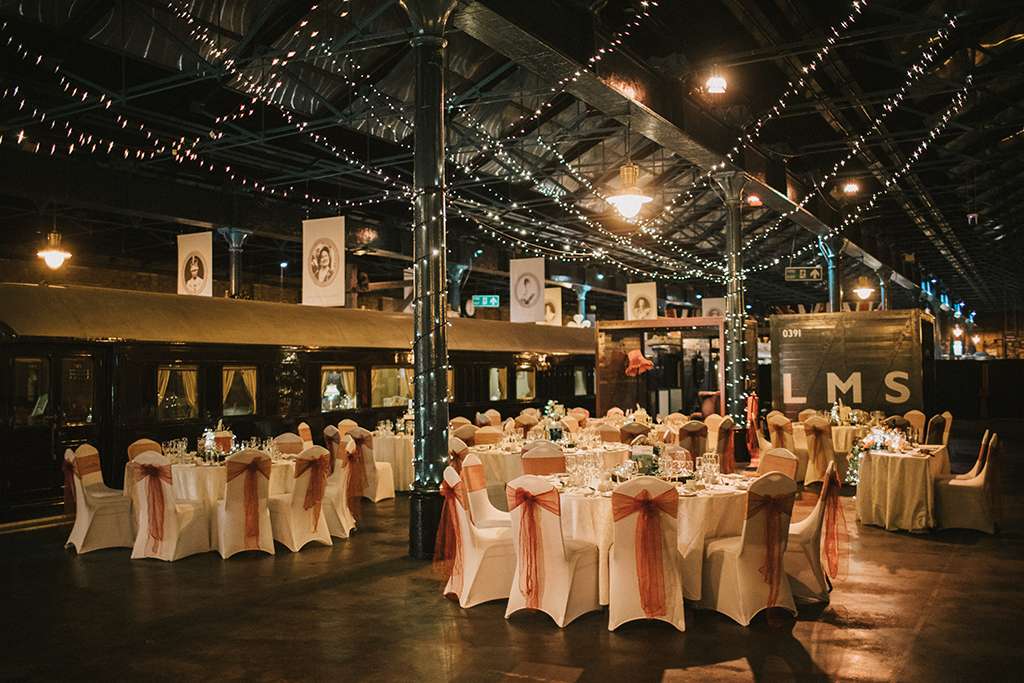 One decor project the couple did complete was a memory board for Ashley's parents and Chris' grandparents, who were very much missed. They printed favourite photographs and strung them to an easel to be displayed prominently throughout their reception. Ashley also incorporated memories of her mum into her day by wearing her St Christopher and a headpiece of hers. Her dad, who sadly has Alzheimers so wasn't able to attend the day, used to be a clock maker, so she had a clock embroidered on the back of her dress as a token for him.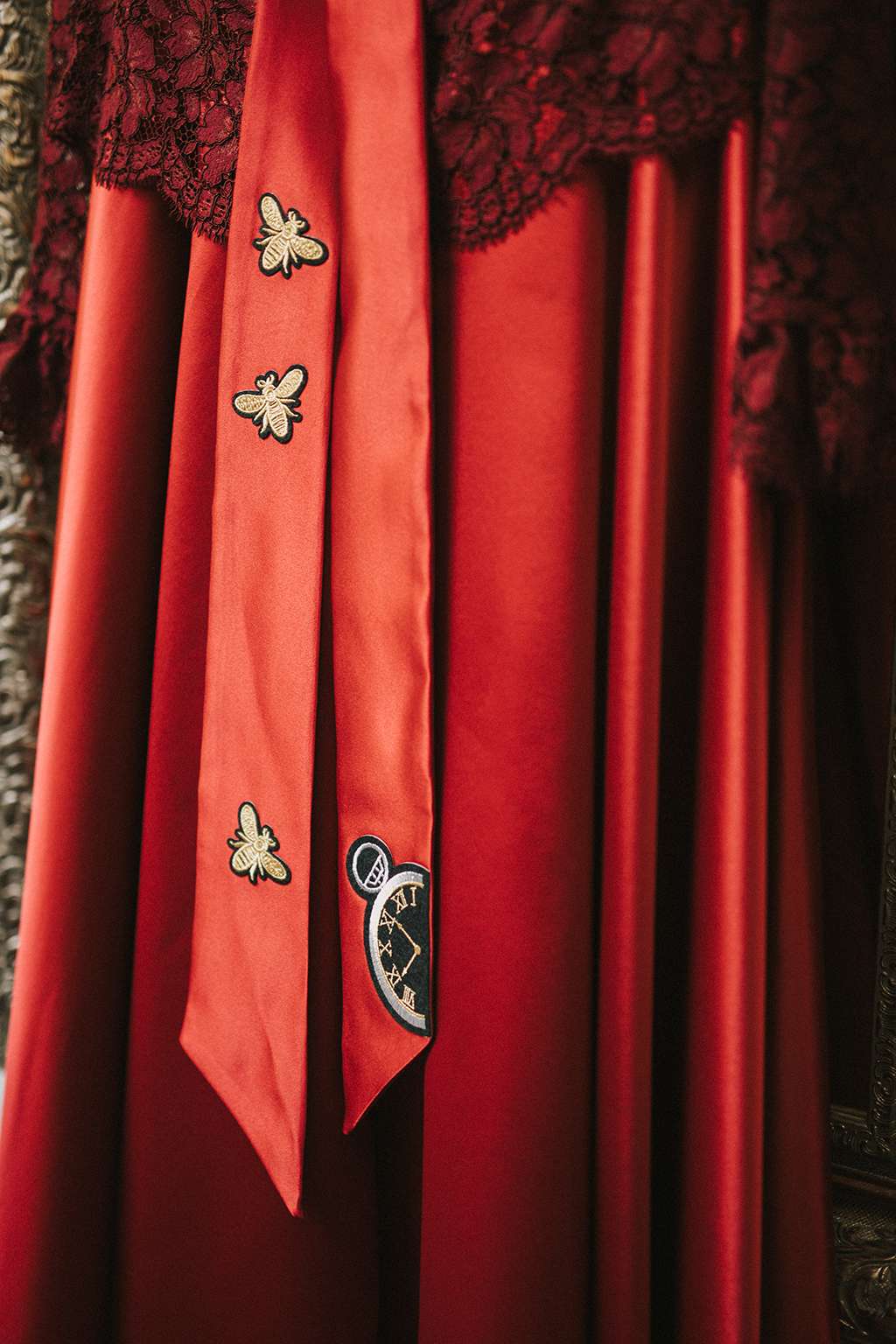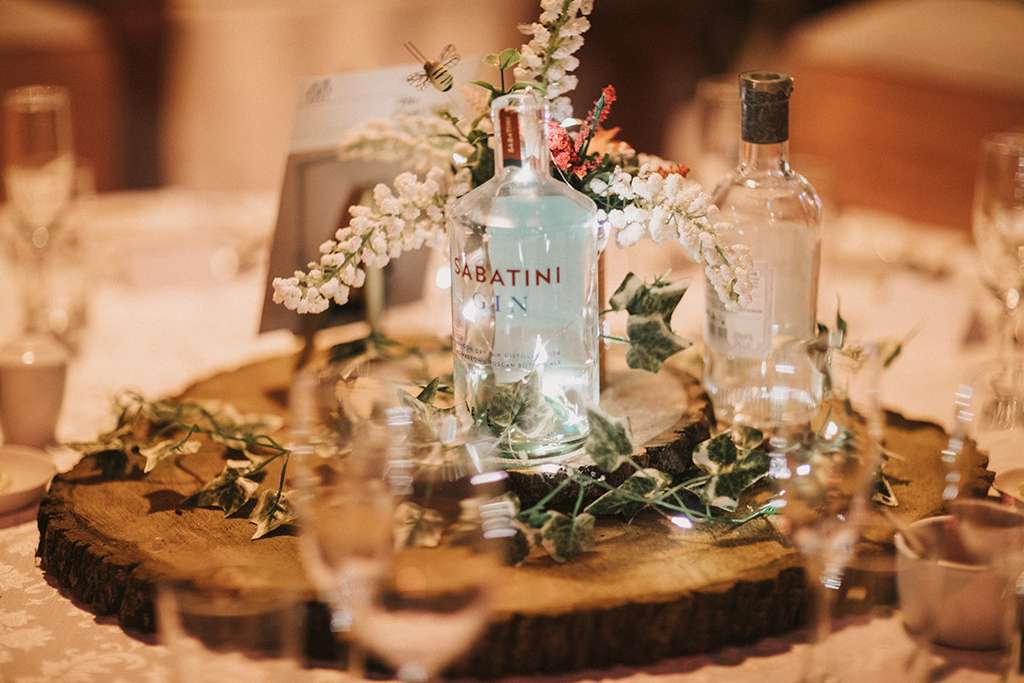 Ashley's couture red dress also included embroidered bees on the sash, as a nod to Chris' Manchester roots, and where they met. "Getting a dress made just for me was such a great experience," said Ashley. "We tweaked things as we went along, like adding pockets (!) and cuffs to the sleeves to make it really individual."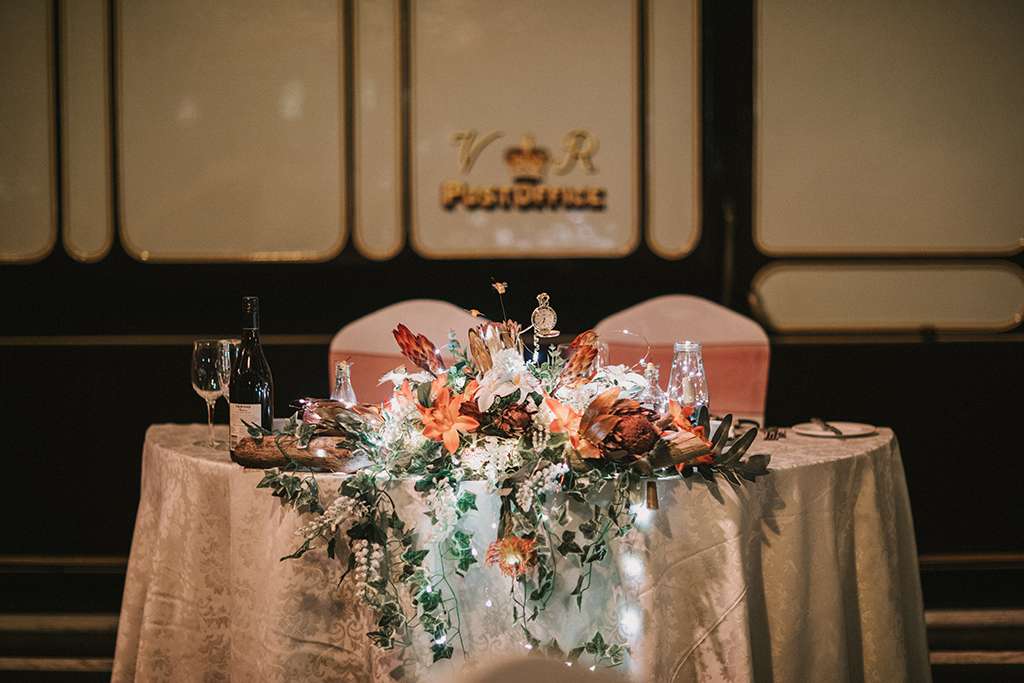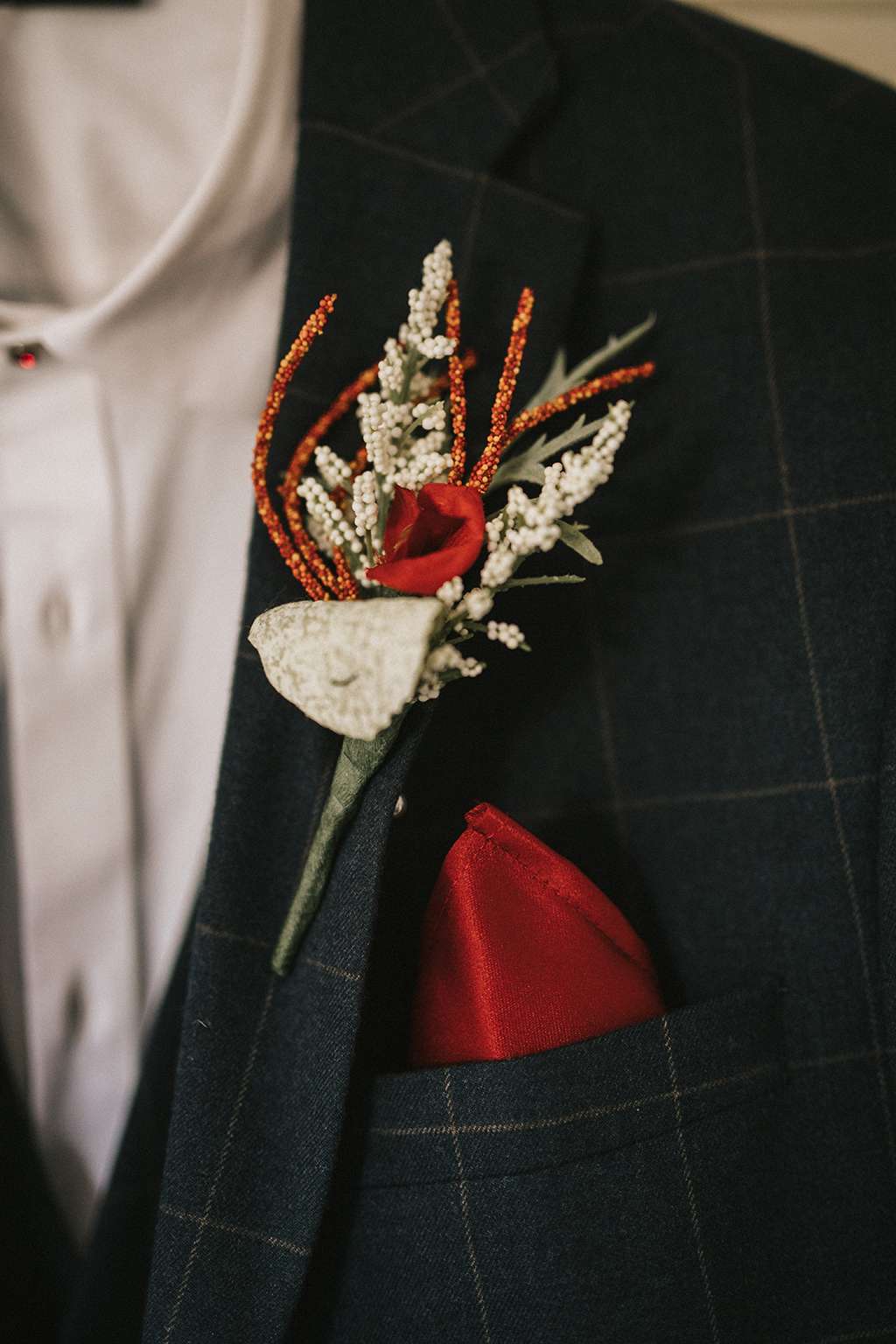 Their ceremony was held earlier in the day at York Register Office, and was short but sweet. Ashley walked herself down the aisle to a string version of Transatlanticism by Death Cab for Cutie. They had readings by family and friends, and finished with confetti shots in the pretty grounds.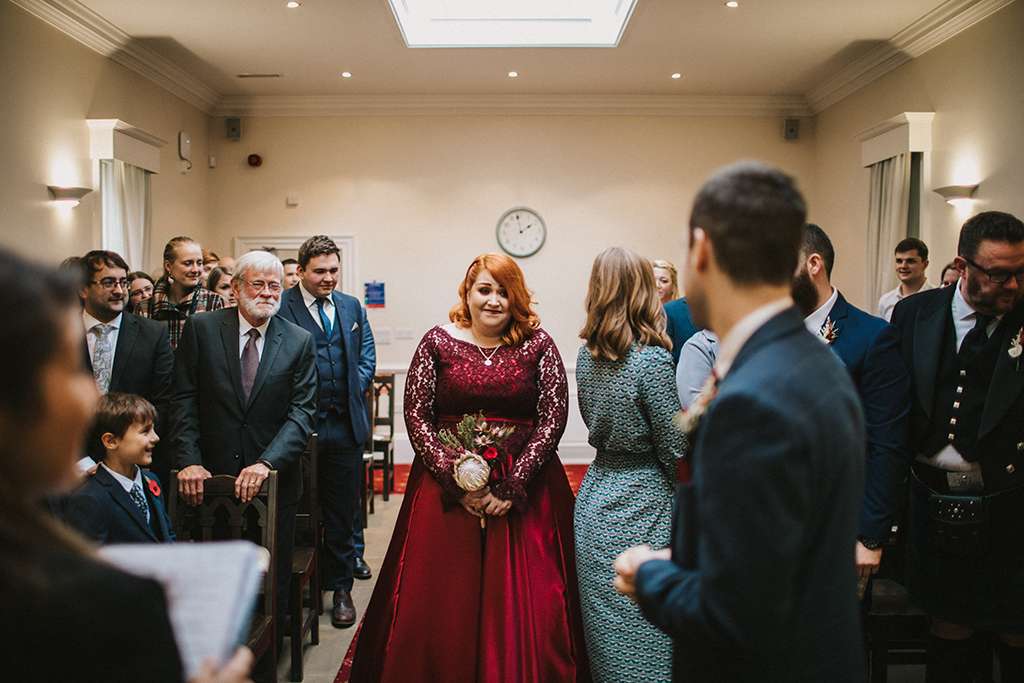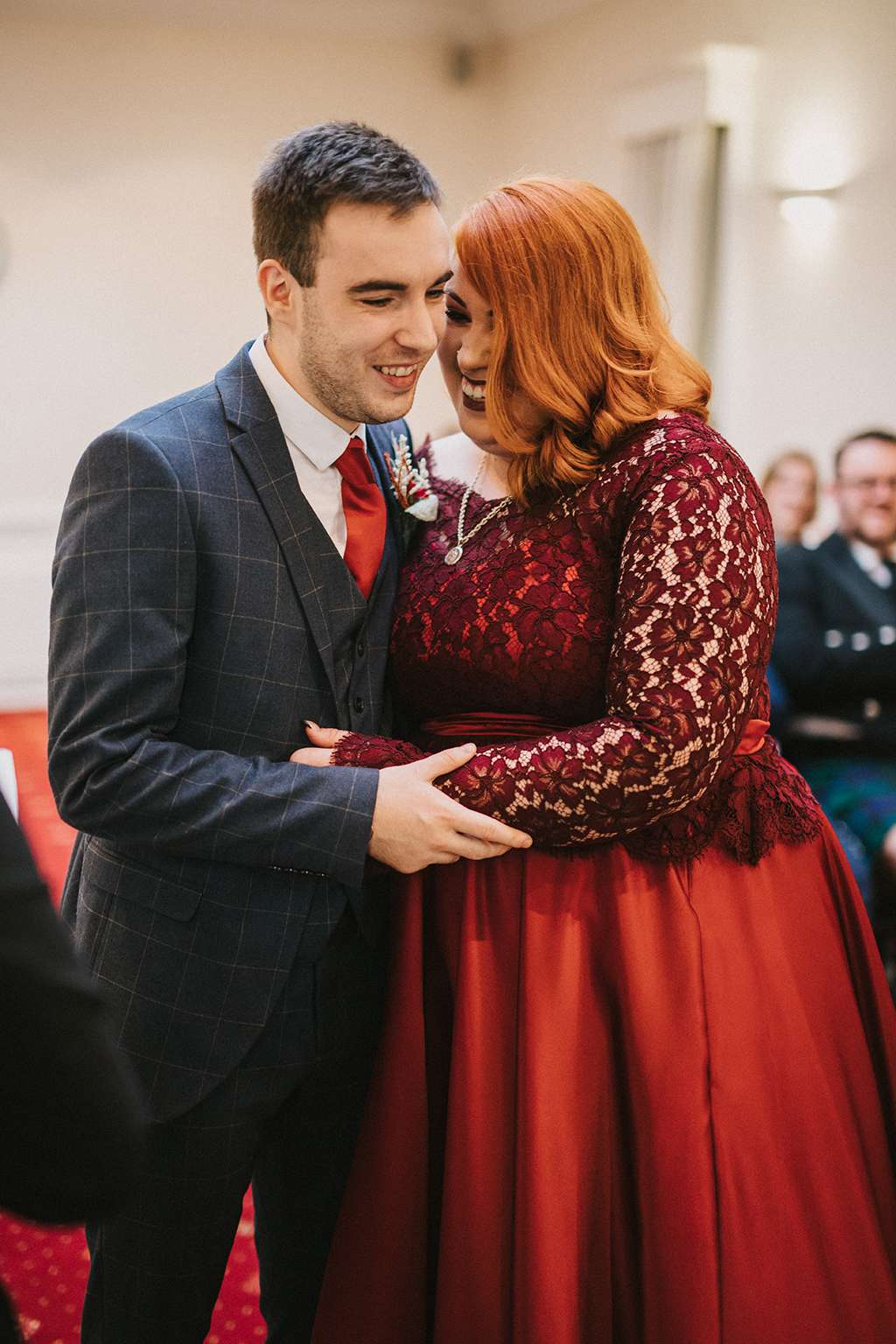 One of their favourite parts of the day was splitting their ceremony and reception, and giving their guests a few hours to either join them for cocktails, or explore the city at their leisure. "This was really well received," said Ashley. "We've been to loads of weddings where you spend hours standing around or waiting so we wanted to give people the opportunity to make a choice with that in-between time."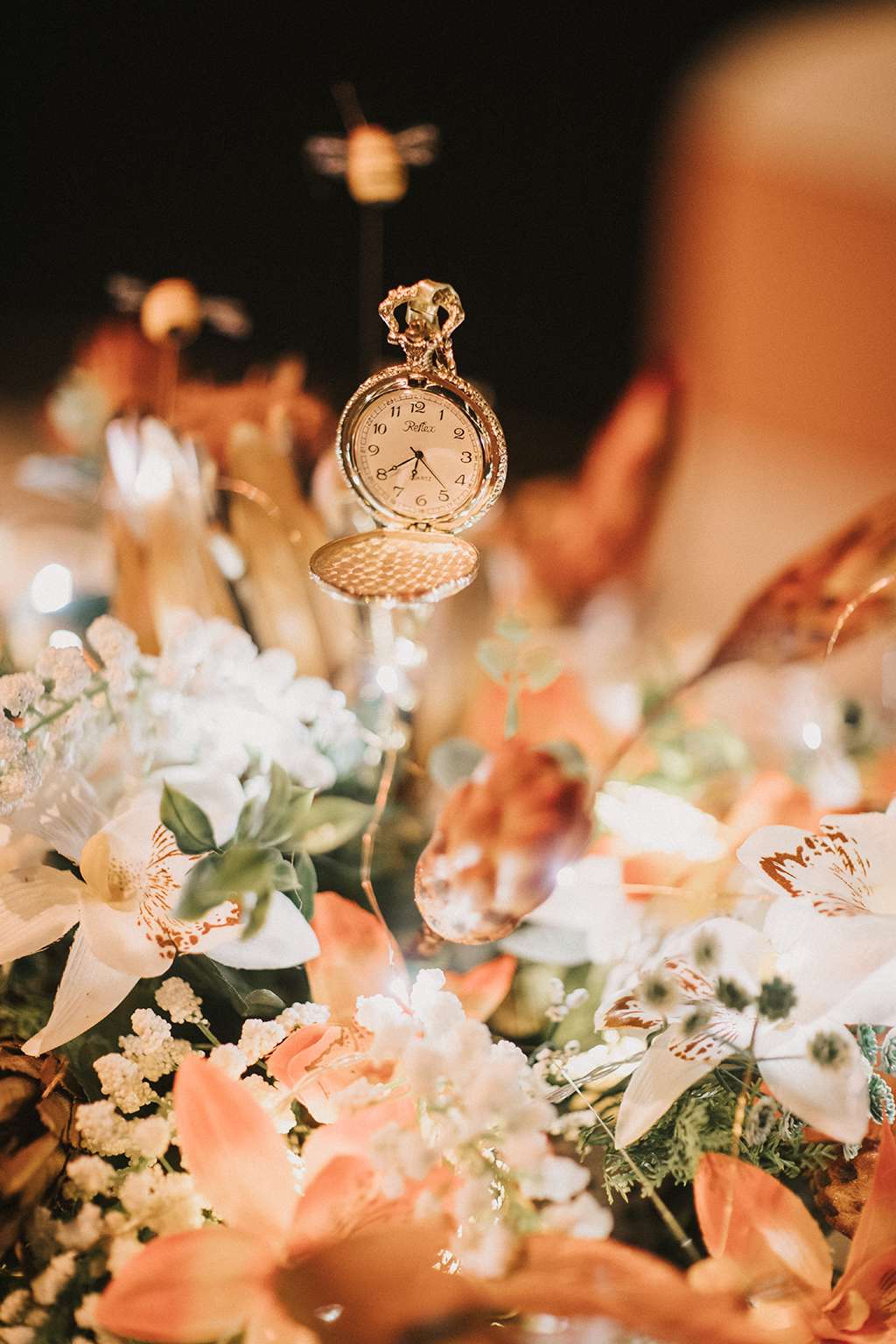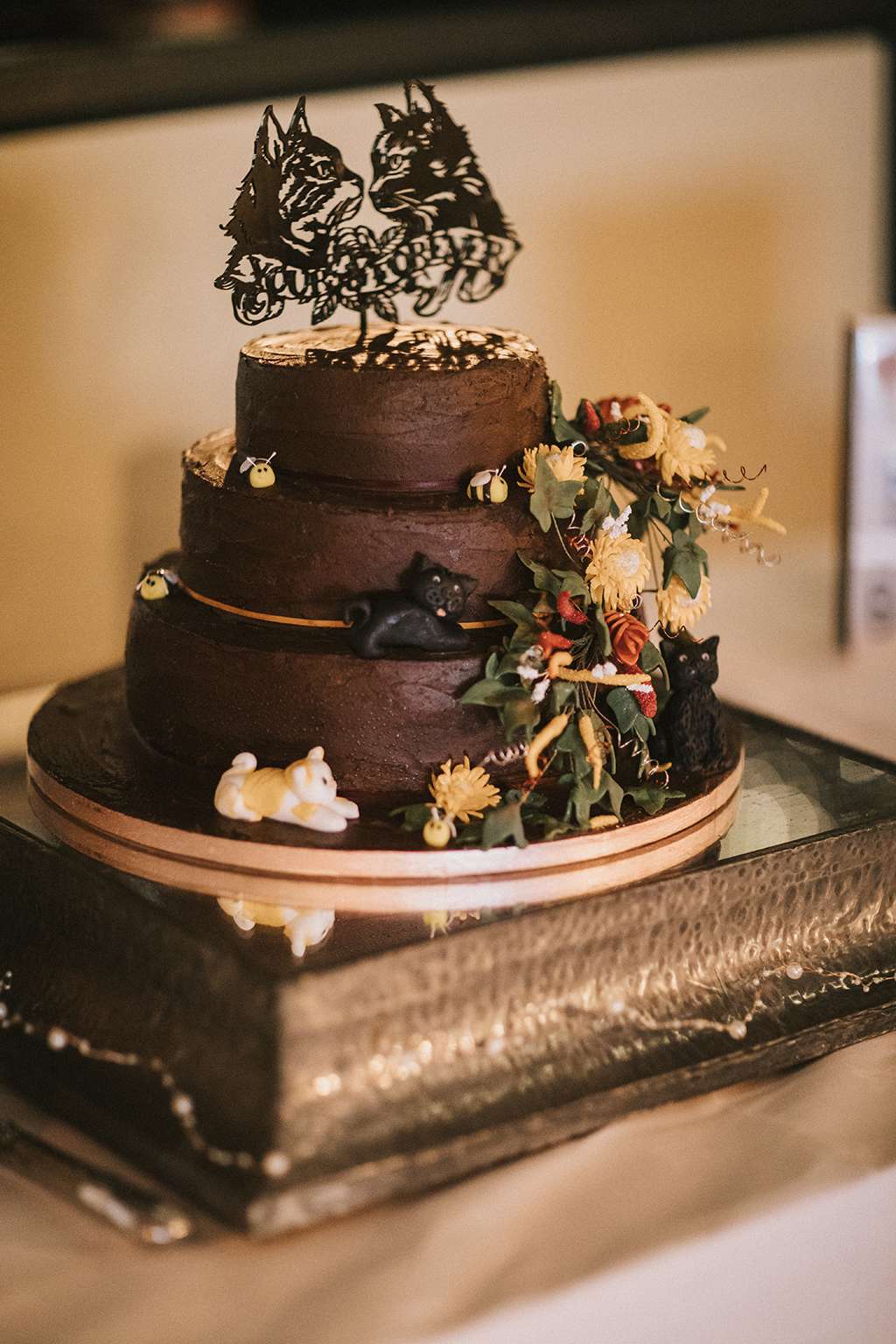 The cocktail hour was held at one of their favourite cellar bars, before they moved to the museum for their wedding breakfast at 7.30. "We're night birds," explained Ashley, "and love a cocktail in a dimly lit bar after a nice meal, so wanted that sort of vibe for our reception. The venue looked magical entirely lit by fairy lights, and heading straight from our wedding breakfast into the party meant there was more time for the indie disco!"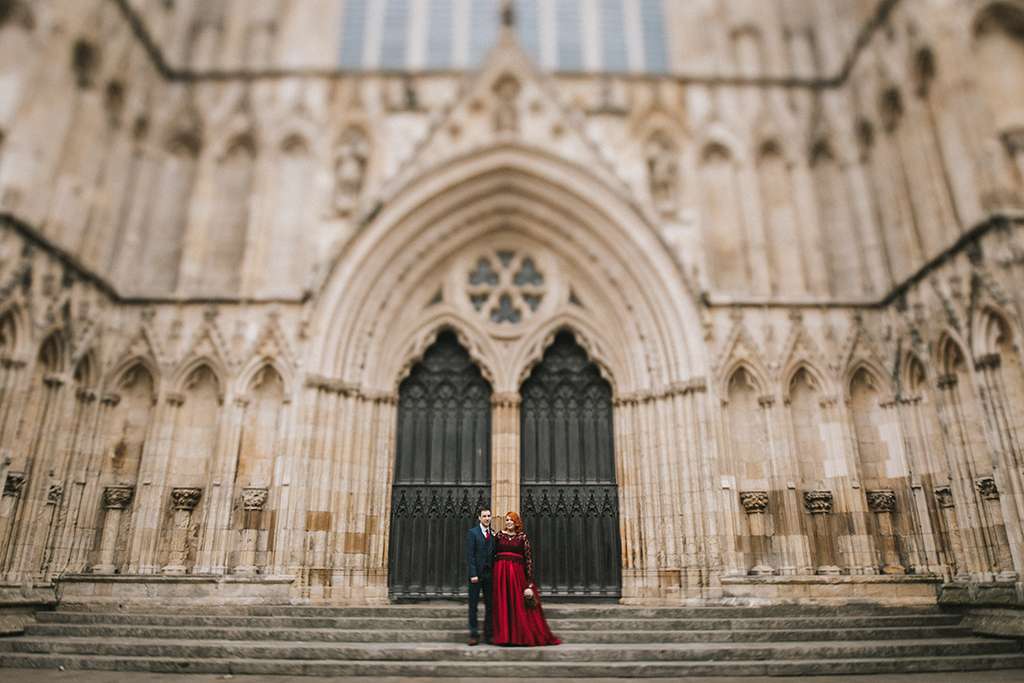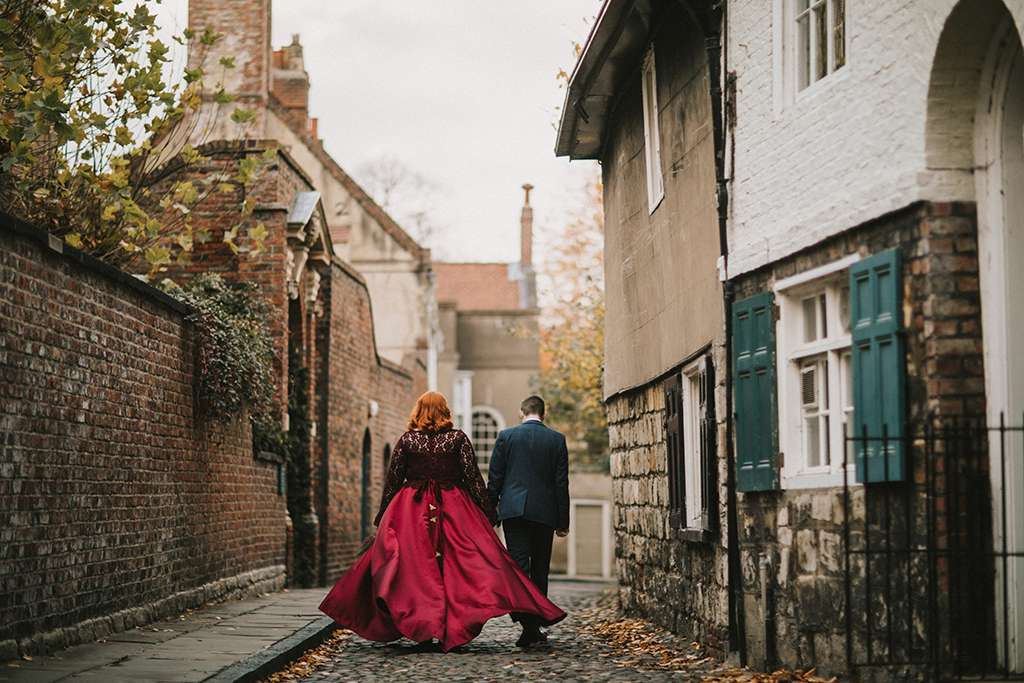 Employing local and new suppliers was a big cost-saving exercise for the couple, as well as using the sales to their advantage, even if it was something they didn't need right away. They were lucky enough to be able to call on friends and acquaintances in certain areas so they didn't pay full price for a lot of things. Chris' suit was bought in the Christmas sales, despite still being months until the wedding – they knew what style he wanted so jumped at the chance for an out-of season bargain.