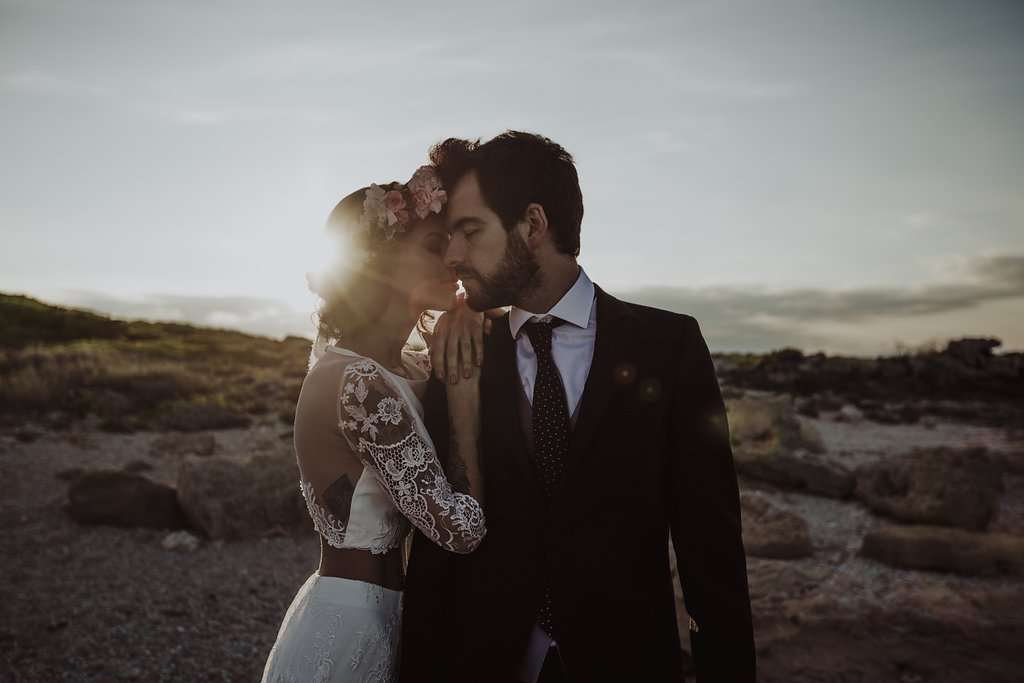 Neus and Joan's Spanish wedding is nothing short of dreamy. Hosted on their family estate in Palma, Mallorca, their day was laidback luxe with romantic boho touches.
As all good love stories do, Neus and Joan's starts with the sentence "a bacon sandwich and a coke, please". They met in bar where Joan used to have breakfast every morning, and fell in love instantly! "With those first words none of us would have thought that a love would grow from it, but against all odds we feel for each other and all the differences were left aside to start our love story," Neus says.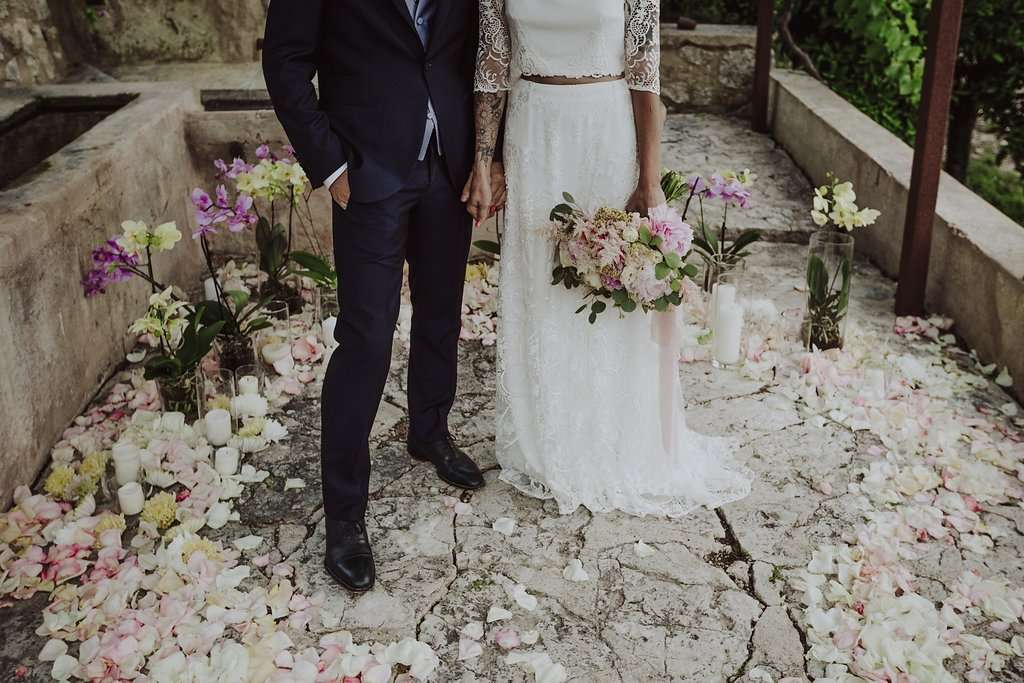 "The inspiration was my personality!" she continues. "It was all very personal – it was held in our family and my cousin, Margalida, officiated it." Their ceremony was held in a secluded area of the estate with guests lining the stone path to watch. Their florist suspended single flower heads from above stacked with greenery, and attached romantic floral arrangements to the ends of the chairs, as well as creating a boho arch made of greenery.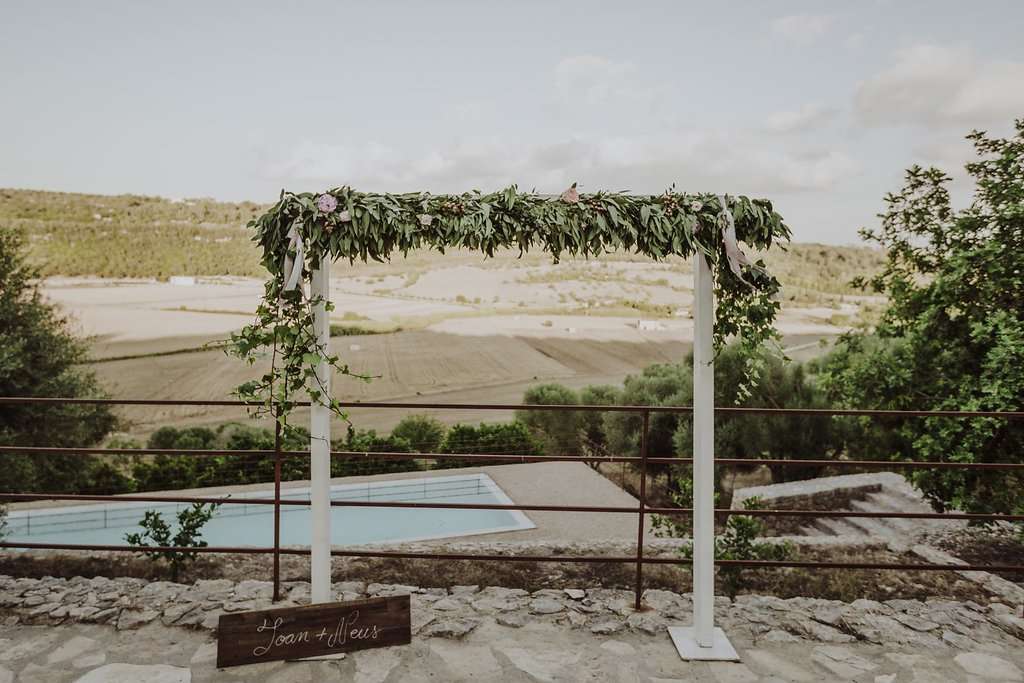 With a six-strong bridesmaid squad all decked out in multiway Mimètik BCN dresses in a bright coral, Neus herself looked stunning in a Miguel Ángel Company two-piece. Its sheer back and intricate lace meant she could move about unrestricted, and also showed off her tattoos, which was important to her. "Intentionally, I did not want to hide my tattoos as they are part of who I am," she explains. Later, she changed into a shorter skirt to surprise Joan with a couple of songs, and so they could perform their first dance, which they'd been planning for months (and looked incred!)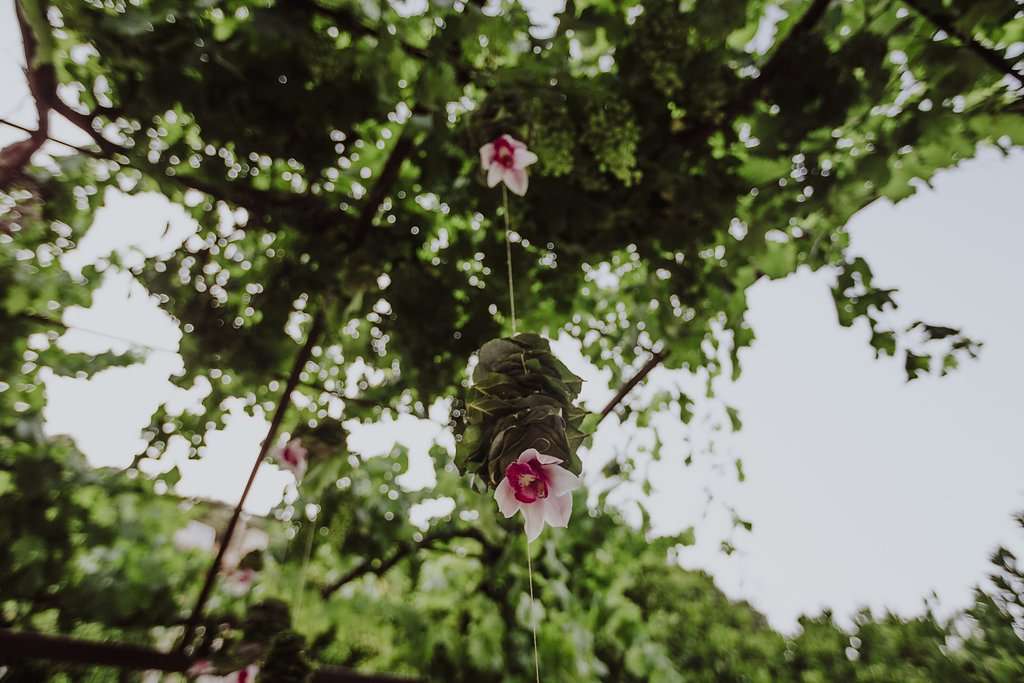 Neus and Joan hired Mille Papillons as their wedding planner. "I hired Mille Papillons and I forgot about everything! Thanks to them, everything was super simple." Neus remembers. With the biggest part of the wedding budget going on catering, they created an amazing reception space under hanging bulb lights, with long trestle tables and soft, chic table settings with a rustic green and pink colour scheme. Their table numbers were cleverly painted on wooden chopping boards!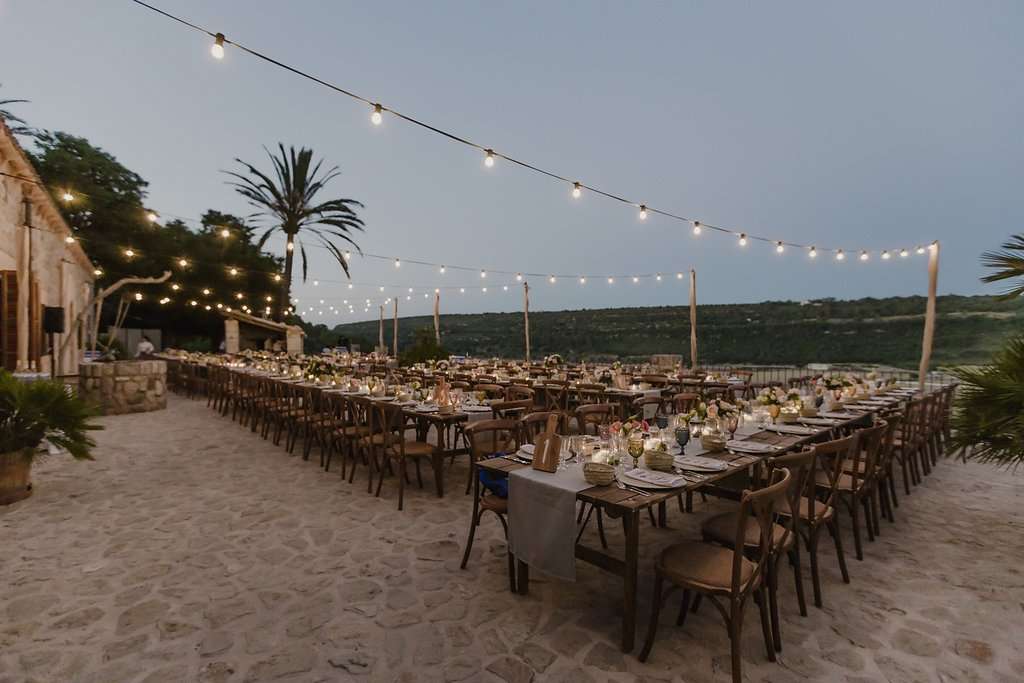 And as if it wasn't beaut enough, after the wedding Joan, Neus and their fabulous photographer and videographer HUMà06 went down to the beach of Son Serra de Marina for some intimate sunset shots (I know. imagine this being how you finish your wedding – so magical!)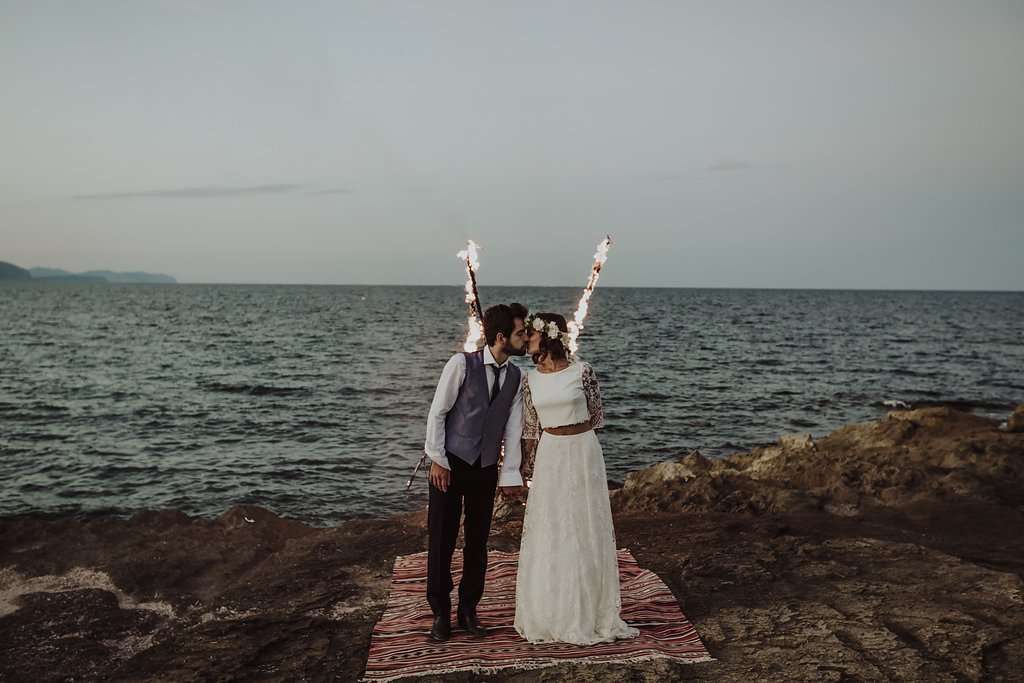 Make sure you lose yourself in their spectacular wedding video too. Full screen this baby and turn it up loud!