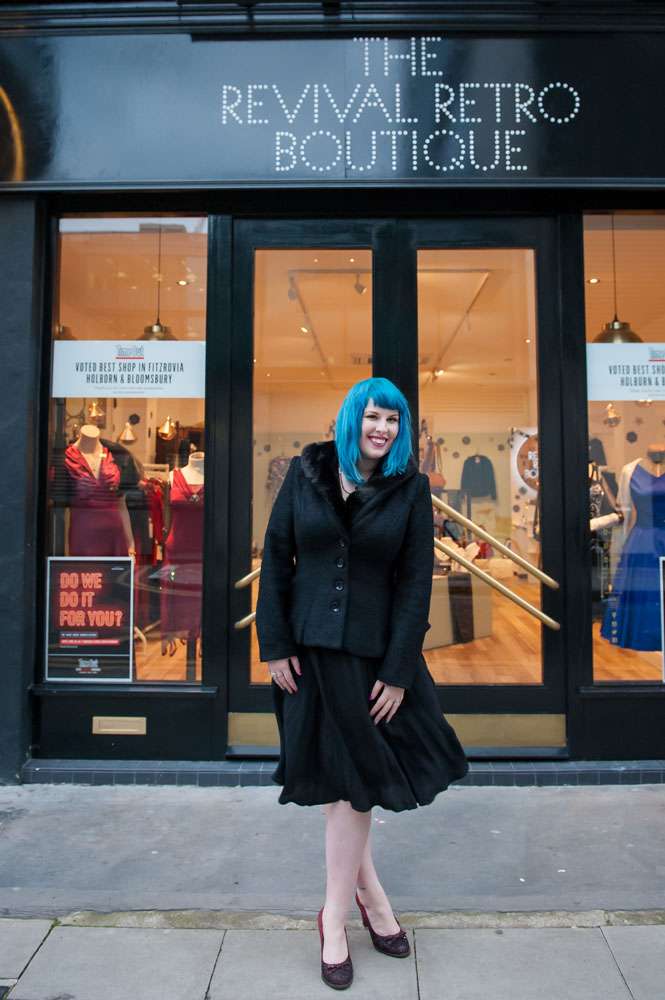 Running your own business is probably one of the best things ever, but the fact that you don't get a Christmas party along with the rest of society is very sad indeed! So my fellow self-employed babes and I are planning on throwing our own cocktail, Cava and Mexican food shindig this weekend. It's going to be epic and of course there's only one thing on my mind… finding a brand new outfit!
I'm honesty a bit boring with my everyday clothes (or you could just say I know what I like) but either way I tend to stick to quite similar things. My daily uniform is a midi or maxi skirt, black boots, and a well-cut tee. I often wear head-to-toe black, but I go to town on too many accessories. Rainbows headbands, a cacophony of hot pink bangles, multiple necklaces layered on top of one another…yes please!
Now, I don't know about you, but as a size 12, ample bosomed woman over 30, I have a love/hate relationship with the great British high street. I'm too old for Topshop, not quite old enough for M&S, so finding something comfortable and well-fitted that isn't too short and doesn't look like a potato sack is a constant battle.
Enter The Revival Retro Boutique: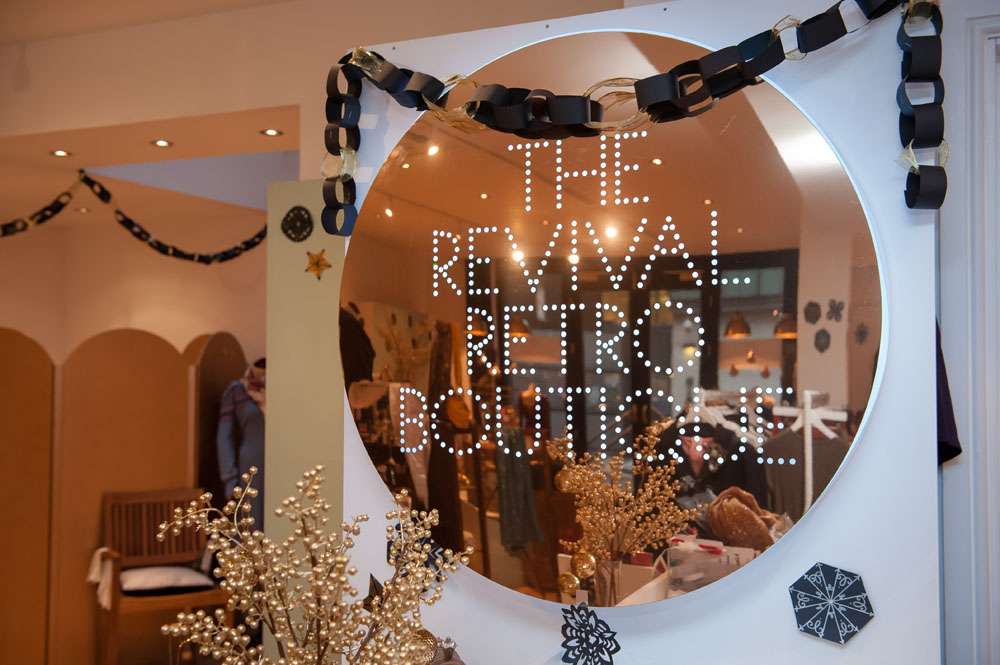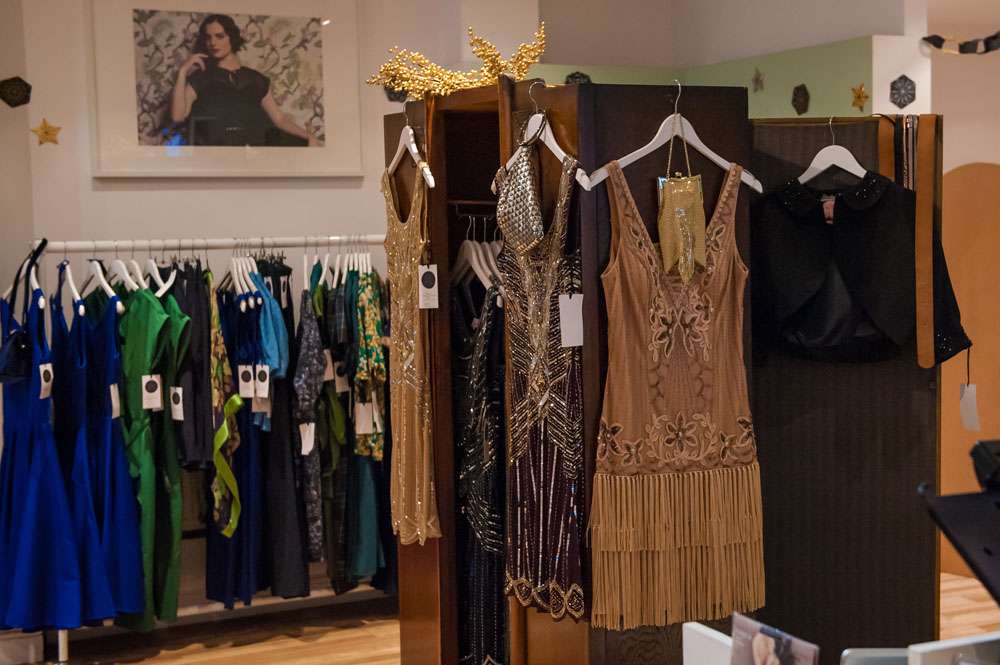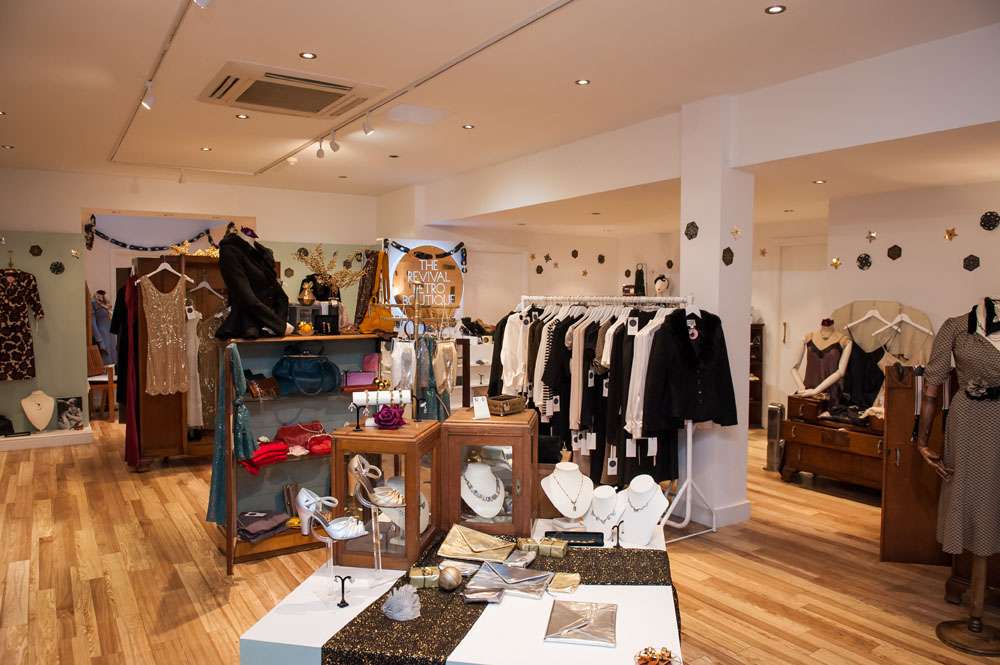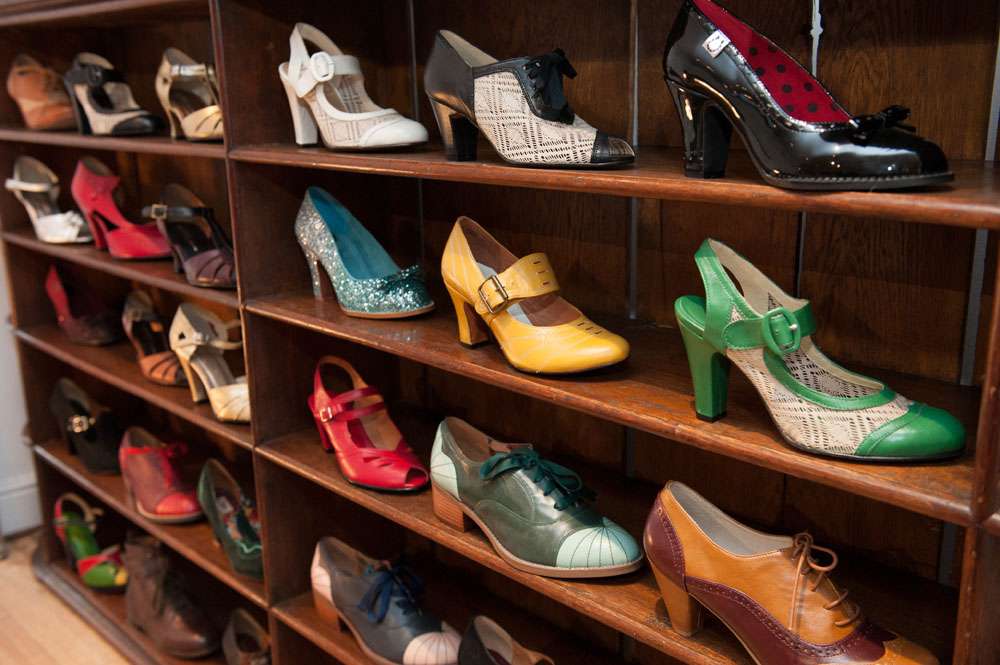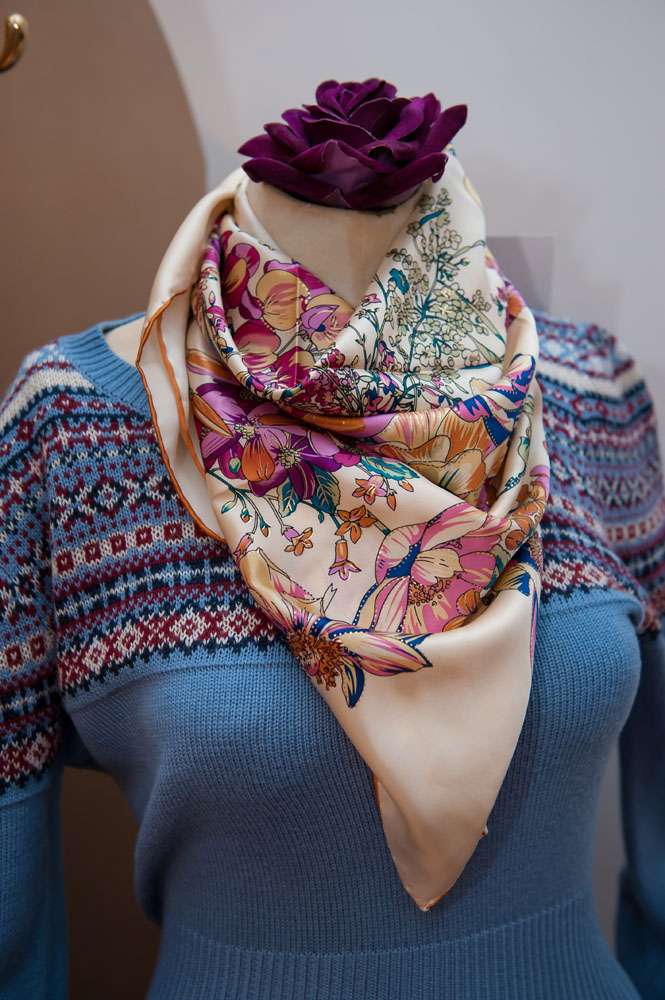 I appreciate a more retro look but I'm not really one to shop vintage. I just don't have the patience and the sizing is usually too small. However when retro inspired clothing fits really well it looks better than anything. The cuts are way more flattering and I love that the emphasis is on accentuating the waist and boobs without being too short or too slutty. I have a friend, Charlotte, that always looks like she's stepped right out of the 1940s and oh my goodness, she looks so fabulous! I was ready to try on something different so on a freezey Tuesday morning I hopped on the Tube to Tottenham Court road to visit the boutique.
The shop (and accompanying e-commerce store) specialises in clothing inspired by beautiful bygone eras, particularly the 1920s, 30s, 40s and 50s. They take their cues from old Hollywood glamour and style icons such as Bette Davis, Lauren Bacall, Katherine Hepburn, Grace Kelly and Ava Gardener. Set up by Rowena Howie, who at the age of 27 was just as sick as I am of the high street offerings, she wanted to have a place where women of all shapes and sizes could buy pieces that would flatter their figures and fit in with their modern lifestyles.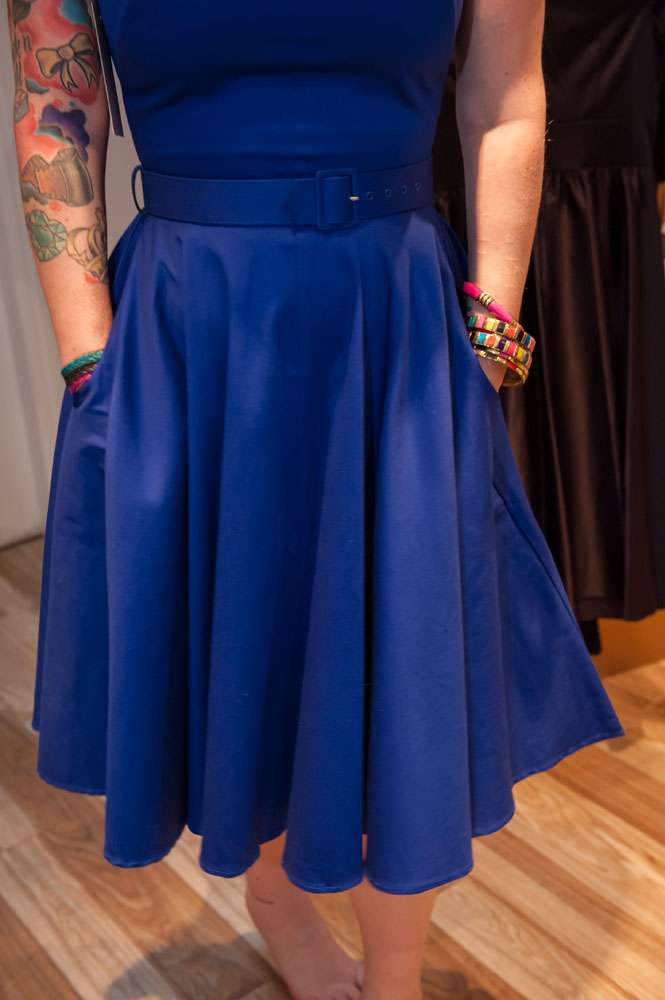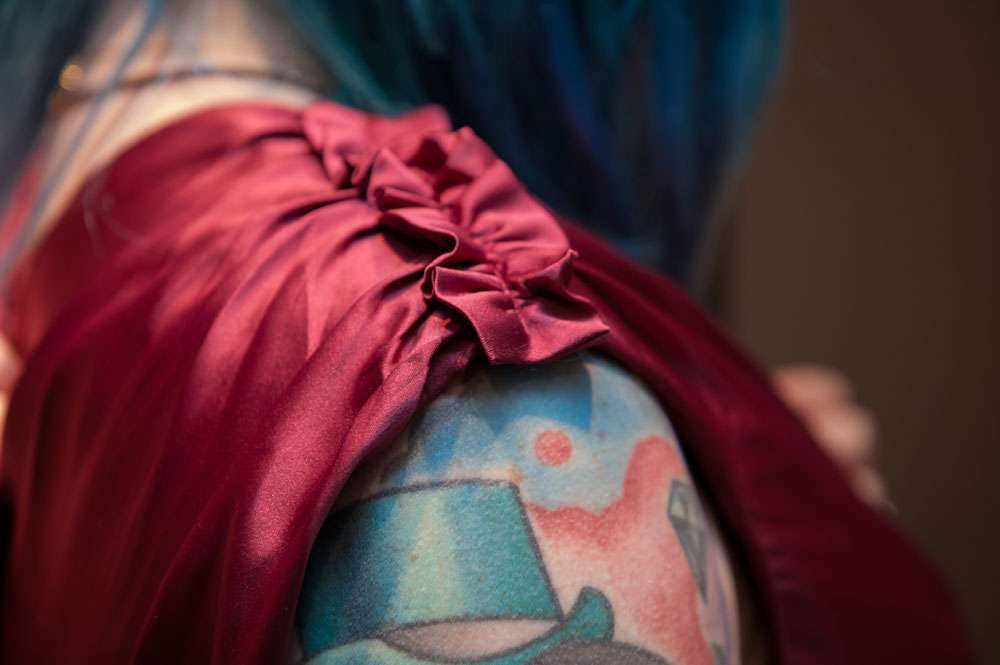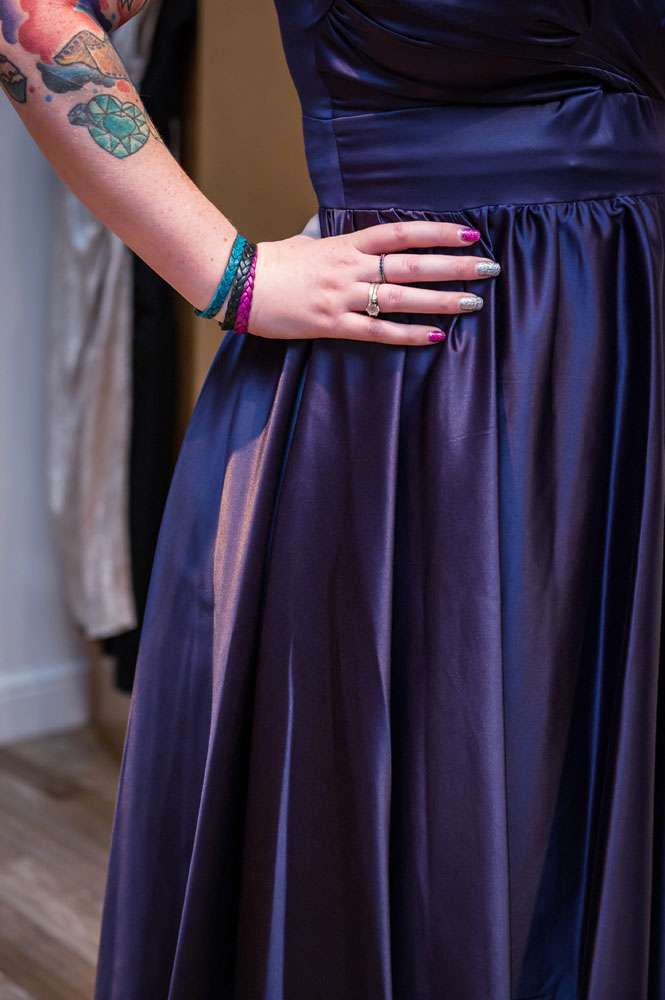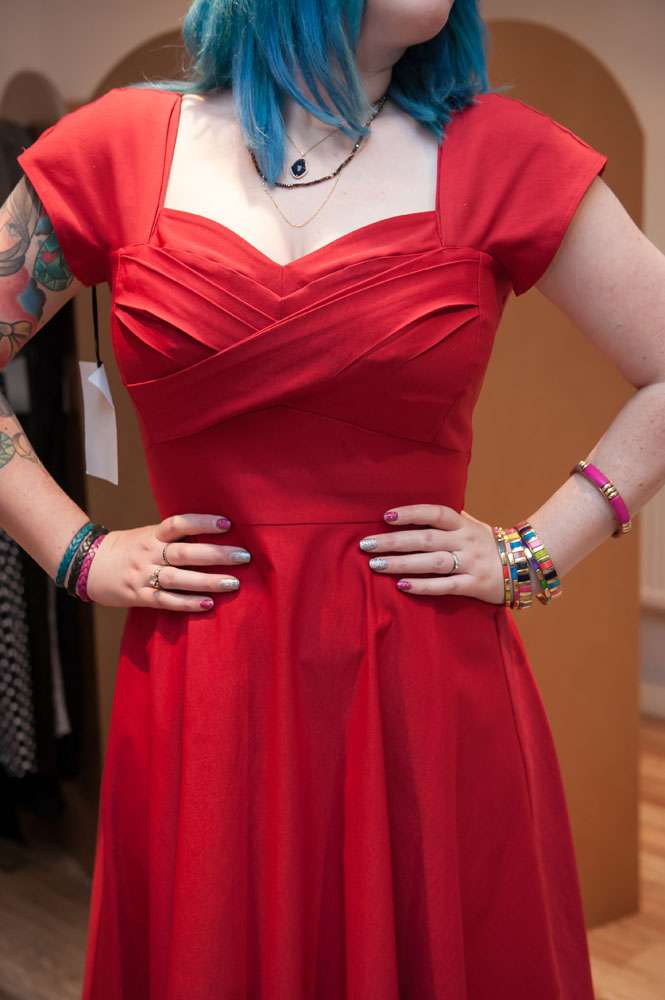 And oh, what a place to spend the afternoon! Their bright, airy shop is packed with pretty things from top to bottom. From dresses to coats to shoes to bags and even jewellery… I was in heaven. The staff were all super attentive and helpful too without being annoying. Before I even had a chance to look around the whole store, manager Sarah whisked me into a changing room and was asking me what event I was dressing for and what my usual style was. She suggested that she do all the hard work for me and would bring me things to try on based on what I'd told her (with a few surprises!)
The best part about having someone else take the reigns is that you don't immediately narrow in on the obviously choice. While I didn't love everything I tried on (although everything fit really well and a size 12 really was a size 12!) I was surprised at how good I looked in more boob-and-bum-enhancing wiggle style dresses, which I would NEVER, EVER have dared to wear before. She even got me in a bright crimson dress which, again, I would have always avoided at all costs. And you know what, it looked pretty good! Turns out red isn't as terrifying as I thought.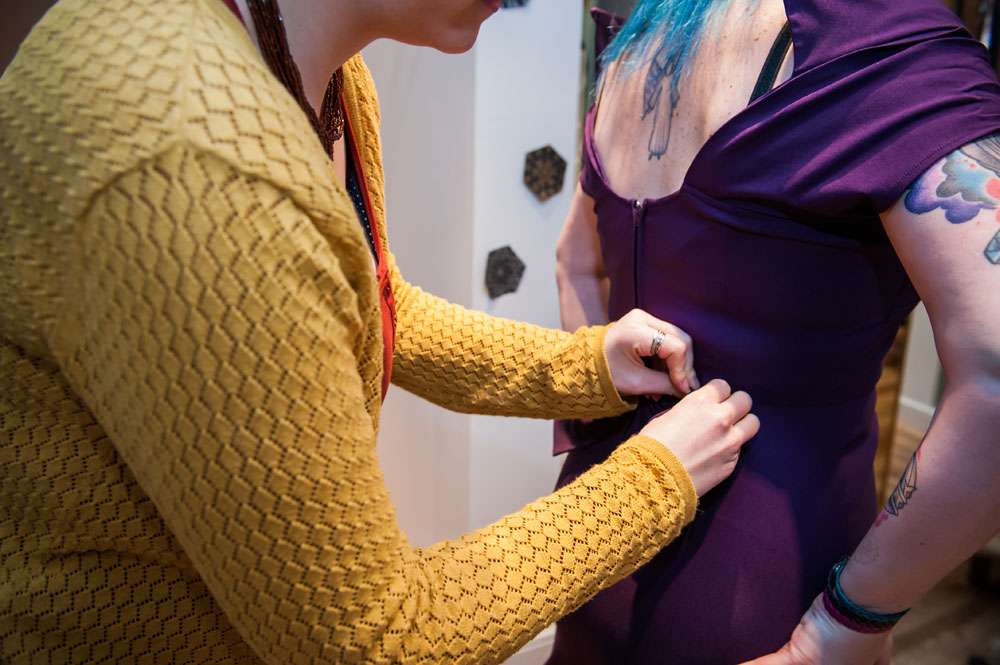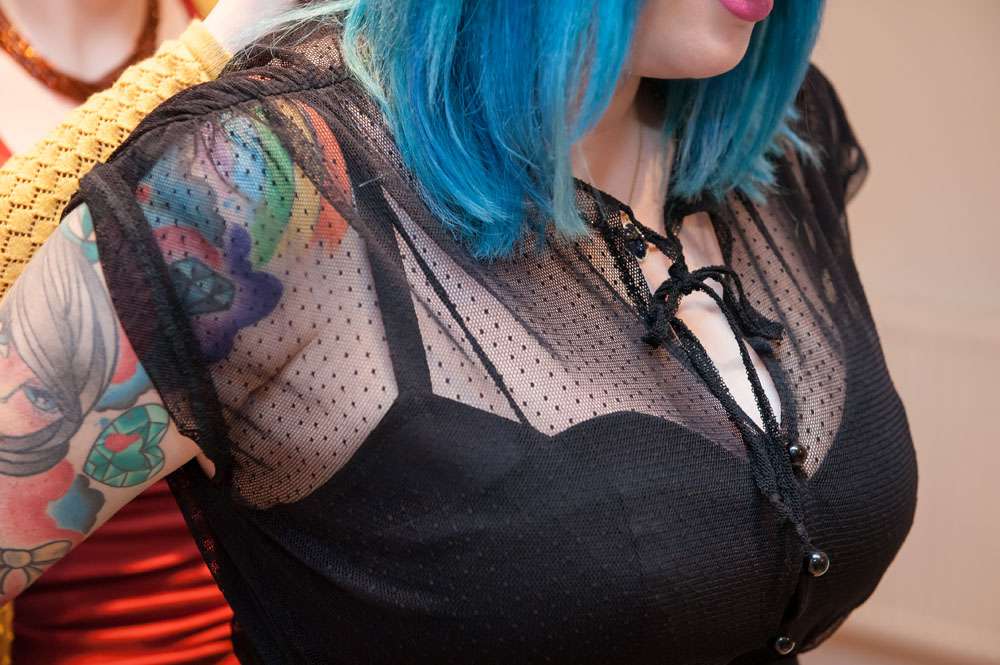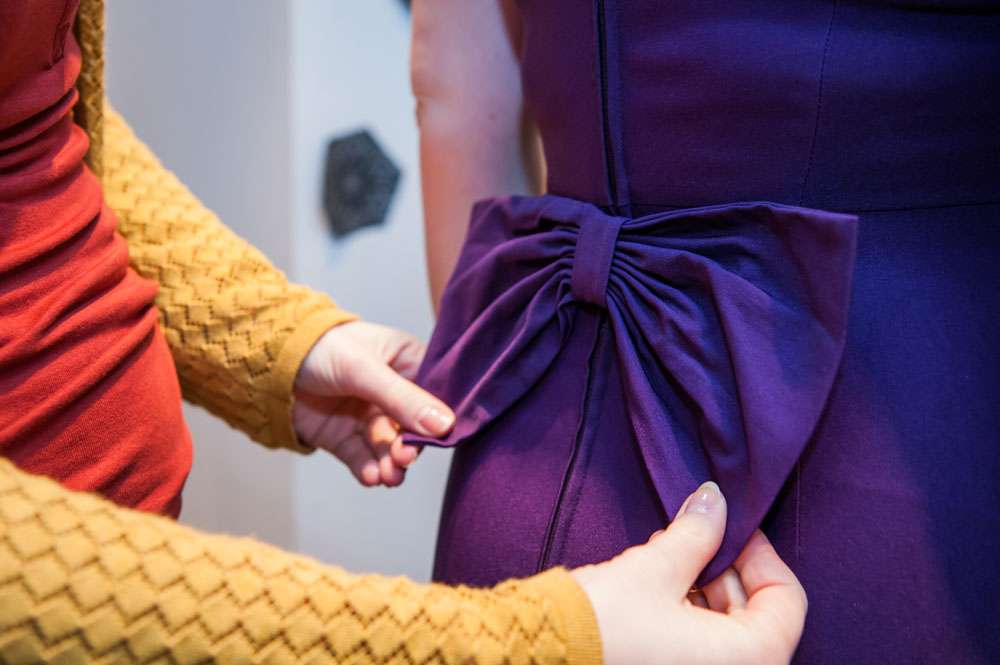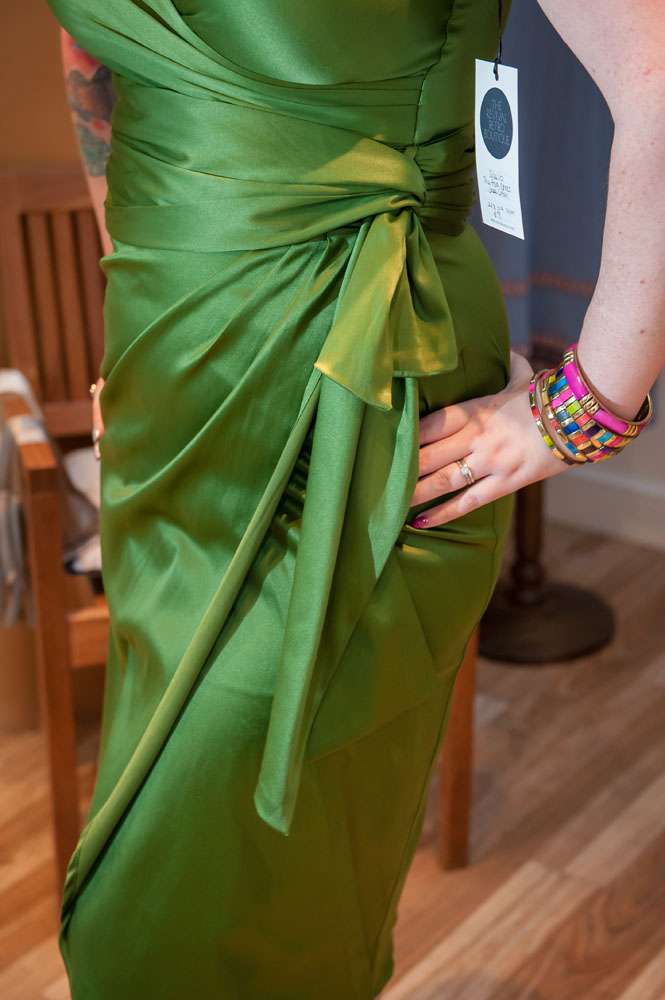 I even got to embrace my inner flapper!  Sarah, god bless her, tried to teach me to Cha Cha. I sure do have two left feet…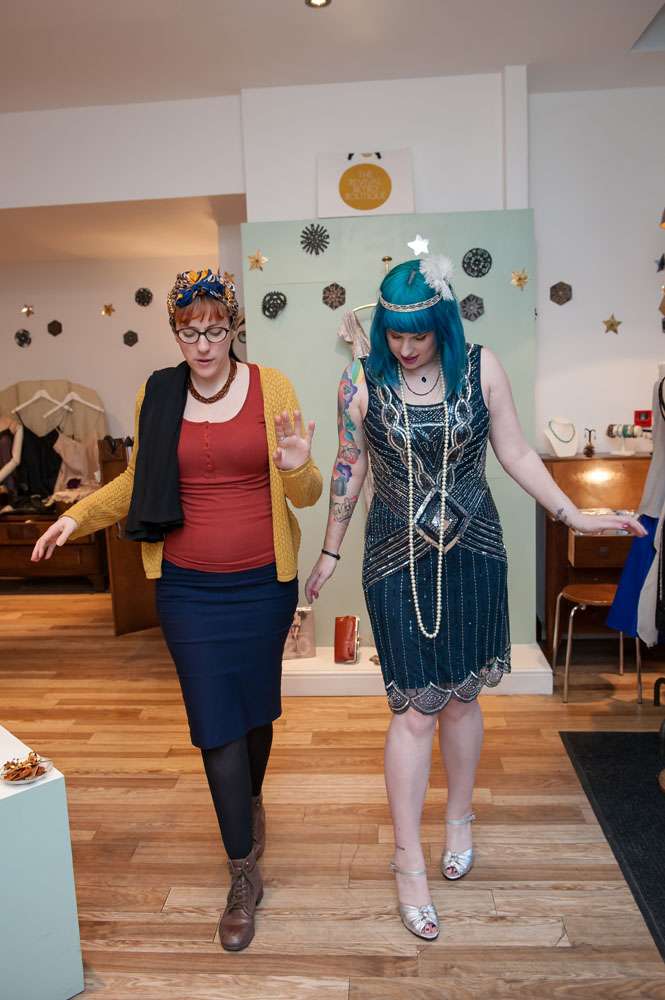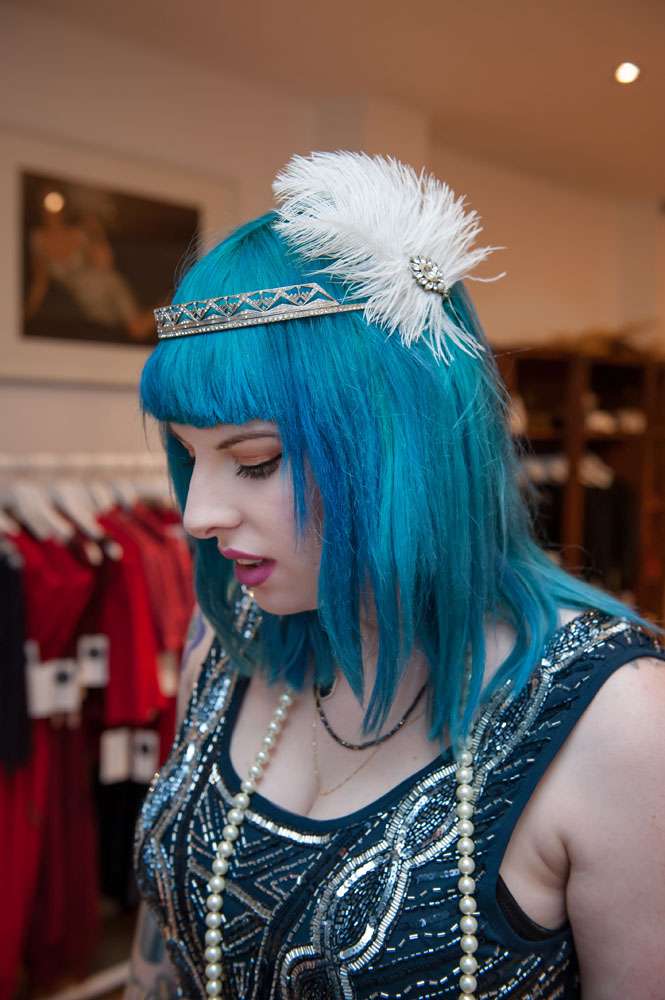 After experimenting with dozens of gorgeous dresses I settled on this black (so sue me!) 1940s inspired number. As soon as I put it on I felt comfortable and like me… only better. It made me boobs look GREAT without being too revealing and it nipped my waist in perfectly. It also seemed like something I would wear all the time, not just for one night, which is important when you have limited wardrobe space like I do. Once I paired it with a metallic clutch and these sparkly red – black ombre pumps there was no going back, they're like modern day Dorothy shoes!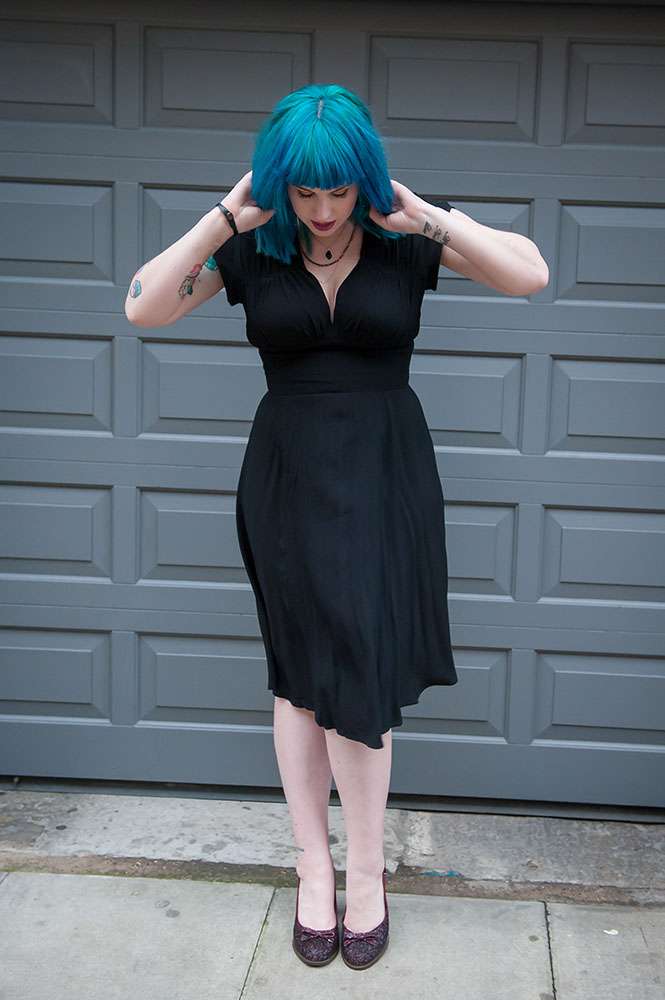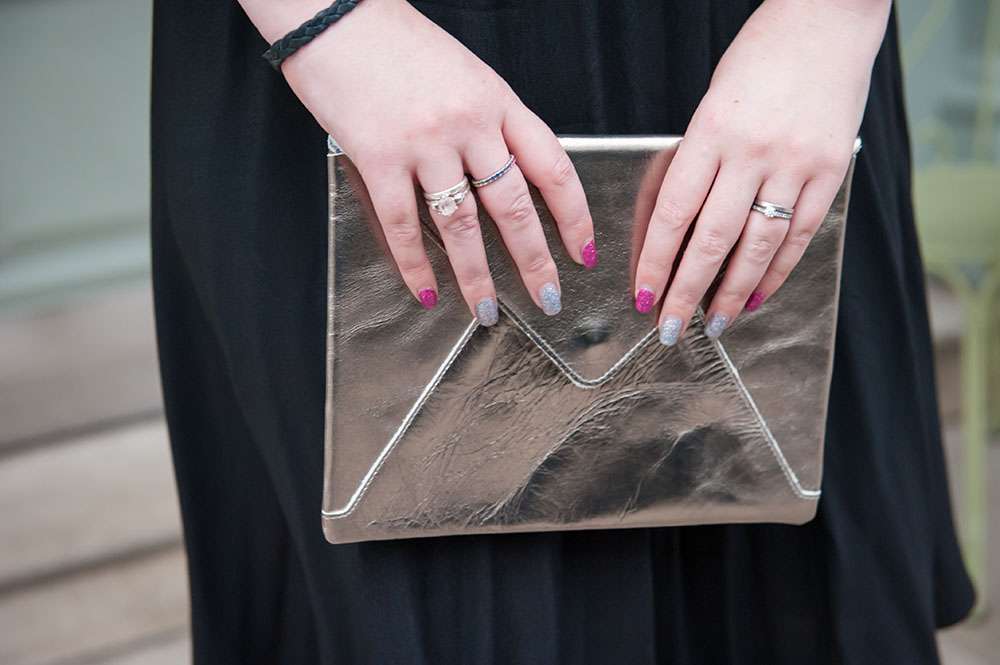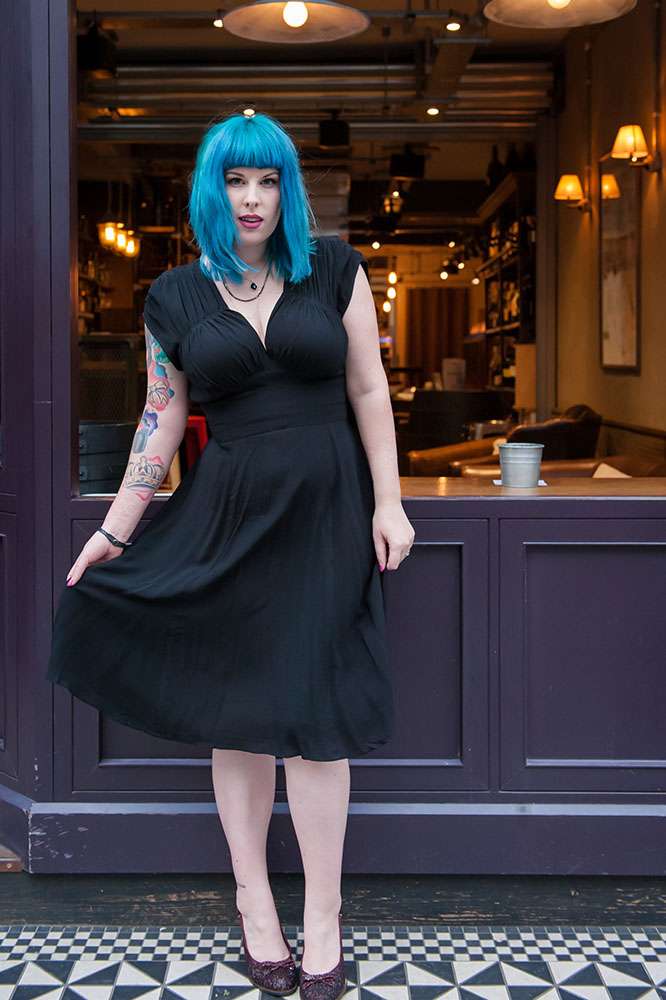 Shoe dreams do come true!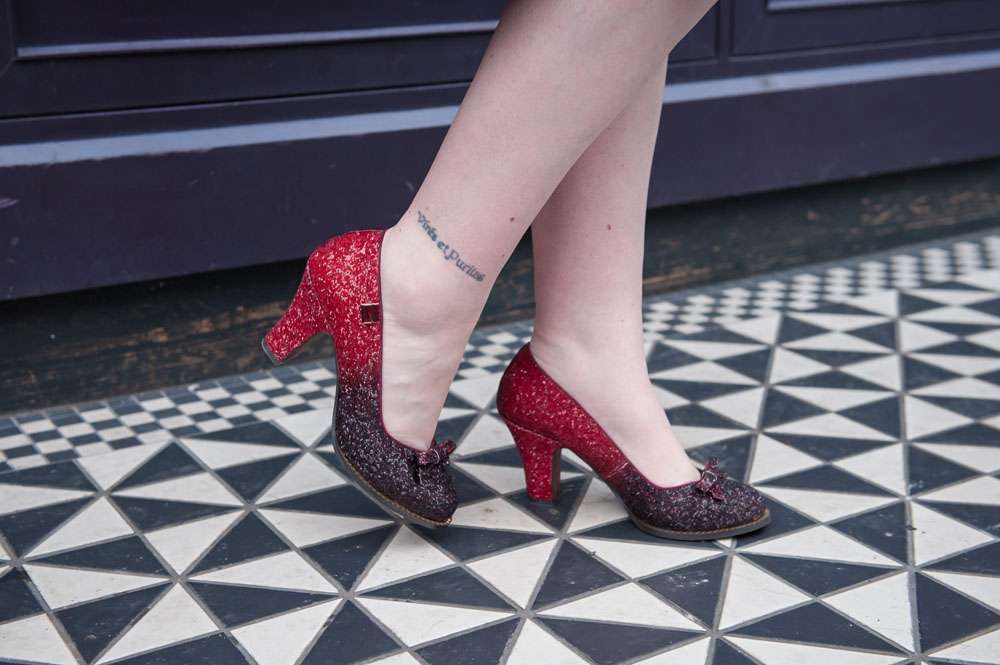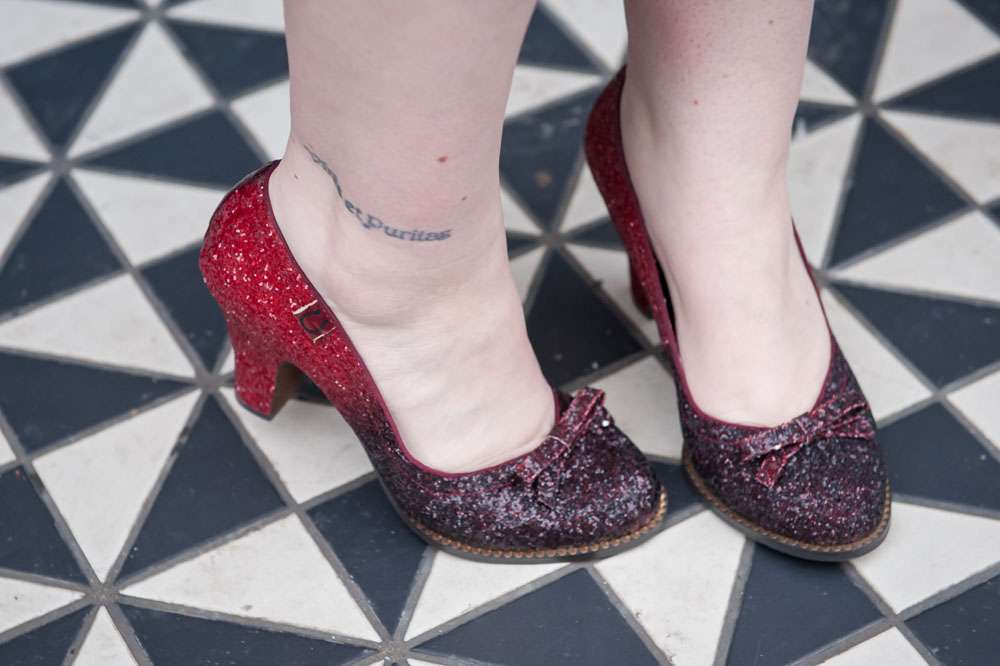 I'm also totally obsessed with this faux fur collared jacket. It was so WARM!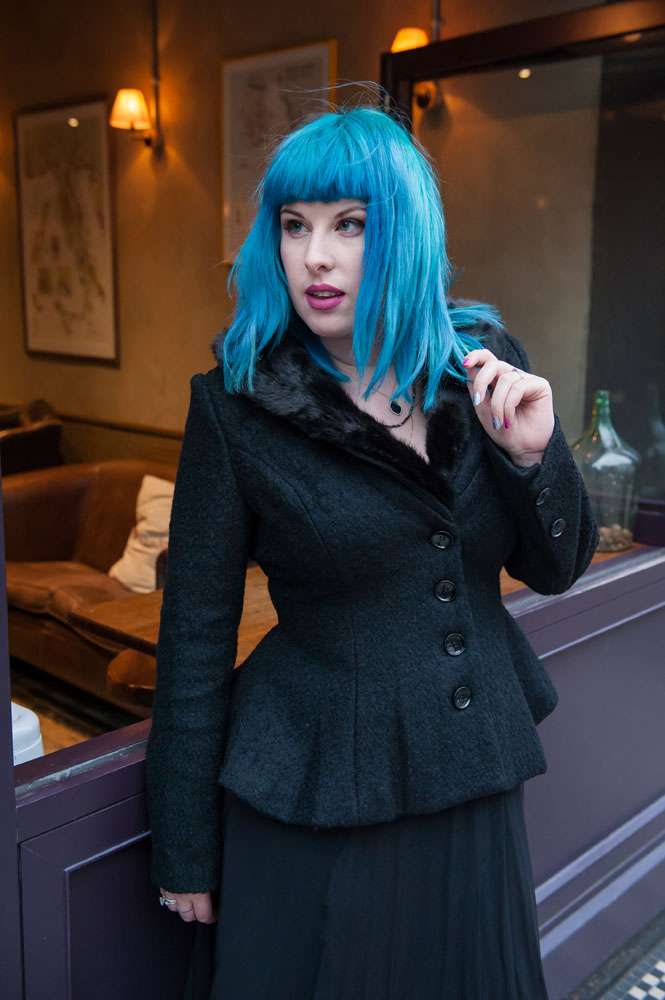 I had such a lovely time at The Revival Retro Boutique. Its a great place to visit if you have a special event you need dressing for, and although they're not a wedding-specific shop, they have constantly rotating stock meaning its a great option for bridesmaid or even mother of the bride outfits. They cater for all shapes, sizes and budgets, from sassy pencil skirts for £28, all the way up to intricately beaded gowns for £499. Most dresses are stocked from a size 8 to 18.
The Revival Retro Boutique is located at 30 Windmill Street, London, W1T 2JL. Appointments aren't necessary but if you'd like to get in touch you can call them on +44 207 636 8922 or drop them an email to boutique@revival-­‐retro.com.