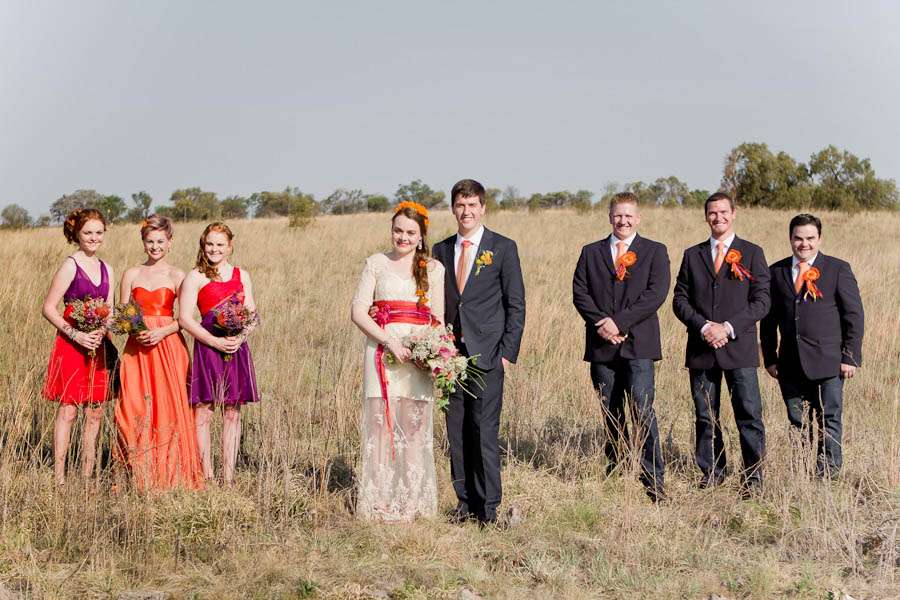 Brink & Meagan's South African wedding is a gorgeous mix of floral overload and bohemian chic. I mean, what's not to love?! I'm just dying over the location, the details and the bride's awesome style. Orange flowers in her hair and a lace wedding dress that dreams are made of? Oh God yes.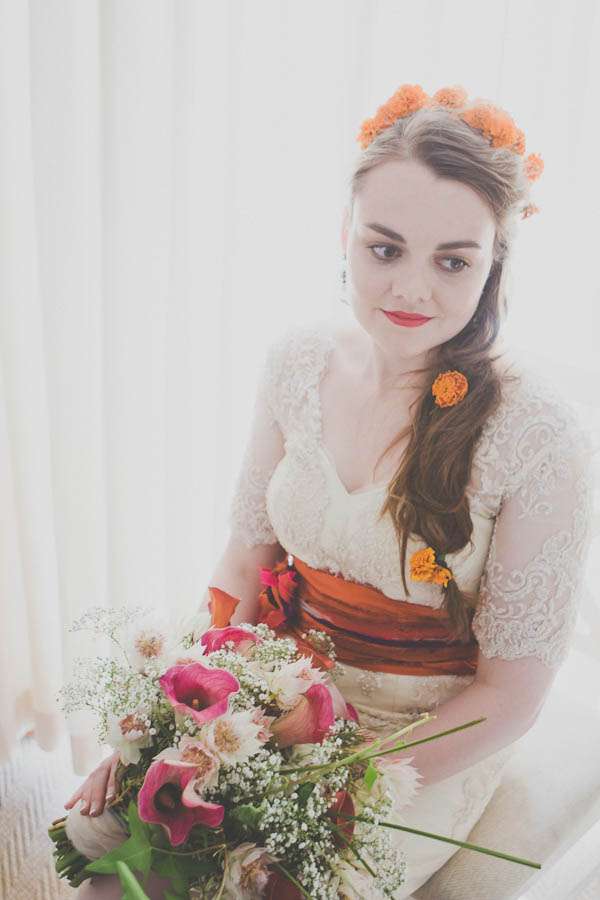 "Our wedding was a reflection of all the things we love", began Meagan. "So to make the day as real as possible we brought elements of our life into it. I didn't want a predictable 'white' wedding. The things I love most in life are colour, texture, pattern, fabric and flowers – anything tactile. So the more colour the better. I love combining things together that contrast so combining colour and texture worked really well!"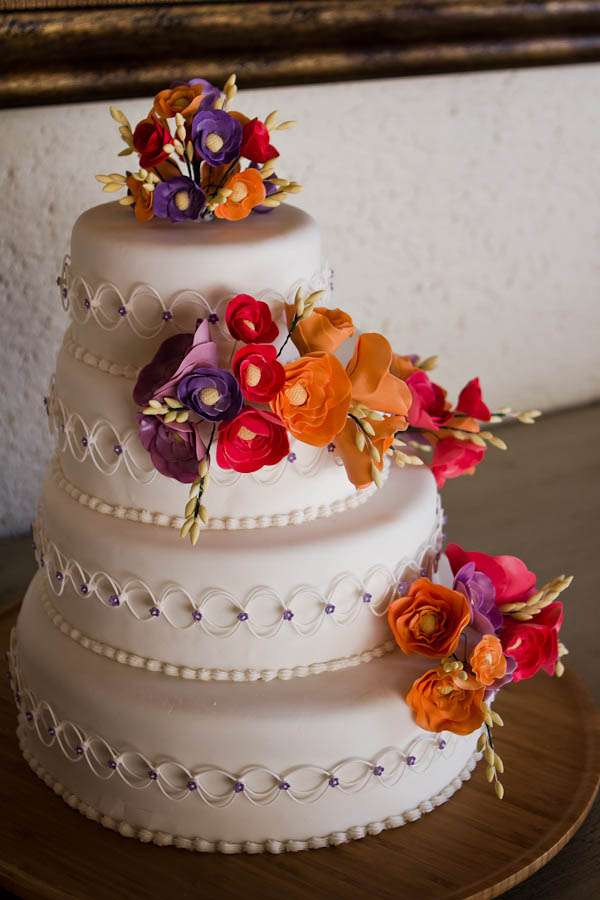 "The wedding was inspired by Peru, Mexico, India and Tibet. The woven buttonholes and baskets were inspired by the brightly coloured woven items found in Peru and Mexico. The flags along the river inspired by the prayer flags seen in India and Tibet. My headpiece was inspired by Frida Kahlo… well most of the wedding was actually inspired by her. The flowers in my hair are Marigolds which is a flower that is very special in Indian weddings. It is also my favourite flower. It wasn't really that suitable for the flower arrangements but I really wanted to use them somewhere and then decided in my hair was best as they are really hardy little flowers with an amazingly rich colour."
"My favourite part of our wedding was the surreal feeling I had walking to the chapel, behind a veil, and to my wedding march. I walked in to 'All I Want is You' by Barry Louis Polisar. Also our wedding photographer. Never ask a friend to take your wedding pictures. If there is one DIY you should avoid at all costs it's the photography. It has been wonderful looking at my pictures by Izelle Labuschagne and loving every single one of them."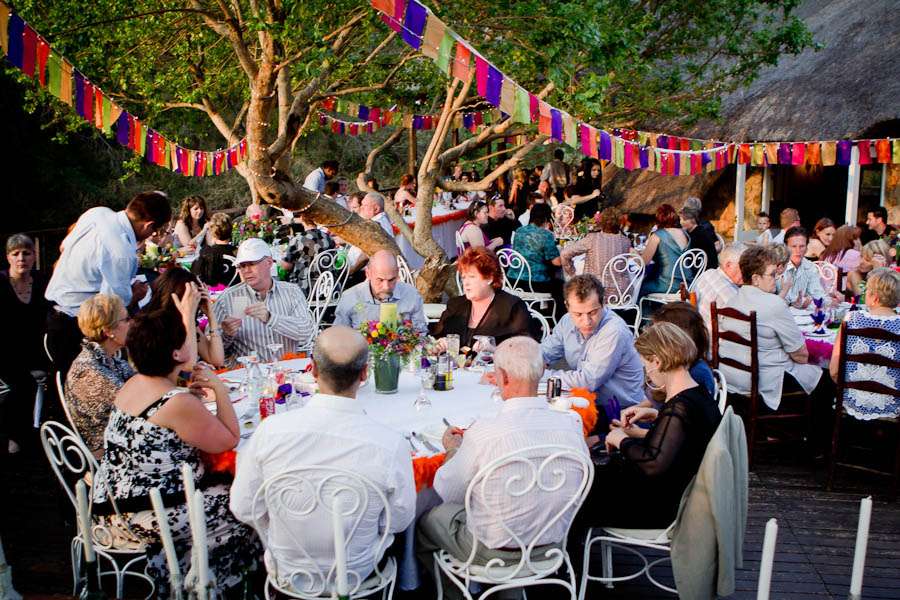 And they really are just wonderful and I know you guys are going to adore looking through them all too. Thank you to Brink & Meagan and their fantastic wedding photographer Izelle Labuschagne for sharing with us today.
Supporting Cast
Photography Credit: Izelle Labuschagne Photography
Venue: River Place, Riverside Country Estate, Gauteng, South Africa
Bride's Dress: Joseph Ancor Designs (071 6889029) & Nicole Van Heerden (08205151386)
Bride's Shoes: San Marino
Bride's Headpiece: DIY
Groom's Outfit: Zara
Bridesmaid's Dresses: Joseph Ancor Designs
Cake: DIY (bride's father)
Flowers: Rina Vermaak (friend)
Hair: Sophisticutz, Chanel 012 6600507
Make Up: Elements for life, Bianca 074 1895497
DJ: Mr Migz, Miles 072 3862956
Stationery: Here we go, Barbara 072 1793113
Caterers: Il Fiume Restaurant