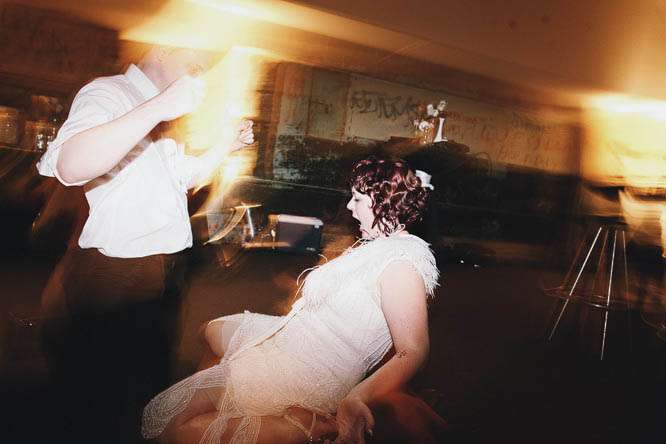 Photography Credit: Jonas Peterson Photography (full wedding here)
This Contest is Now Closed
Wanna party like Monique & Lee (pictured above) at your own wedding? Well I've got someone that might just be able to help you on your way. Wedbeat is a unique online service that allows you to compile your own personalised wedding playlist and then have it presented and ready to play on a 24ct gold CD. No more cheesy wedding DJs and no more having to faff with an mp3 playlist, when, let's be honest, all you wanna do is crank up the music and party!
They say, "With our flagship service – The Soundtrack to Your Wedding – couples can order 3, 4 or 5 hours of music on a professionally produced, ready to play 24ct gold CD. The music on each and every CD is highly personalised by a couples' choice of their favourite genres and eras and can include and optional first dance and 'must have' songs."
"Our experienced studio professionals create up to 2,500 individual wedding party music CDs annually. From smaller intimate celebrations to grander affairs with hundreds of guests and everything in between, our expert studio DJs know how to create the perfect CD to fill the dance floor at any wedding party."
"The wedding party is the 'final' act of a wedding and one that a photographer won't always stay for. With Wedbeat, you and your guests will not only enjoy great music but you'll get to keep a permanent reminder of the party – the culmination of a very long process and, hopefully, of a great wedding day!"

I know what you're thinking (because I was too…) How difficult is it really to burn your own CD of music? What makes Wedbeat different? So I asked them just that…
"The difference is the high quality production plus our expertise at choosing popular music that all of your wedding guests will love" they say. "Each and every CD is hand mixed and edited, and features a single MP3 track that has (i) an uninterrupted mix with each song seamlessly blending into the next song (ii) no annoying 3 minute guitar intros and no 10-20 second silence which often appears at the end of a song (after all, it is a party and guests want to dance) and (iii) all of your wedding party music will be on just a single CD – now, try doing that yourself!"
Win The Soundtrack to your Wedding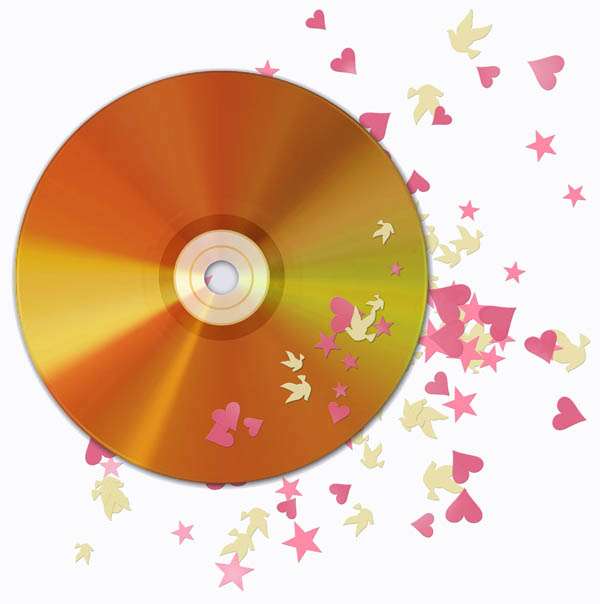 Wedbeat would like to offer one Rock n Roll Bride reader their own 3, 4, or 5 hour wedding soundtrack CD. To enter, email Wedbeat via studio@wedbeat.com putting 'RocknRollBride' as the subject and answer this simple question in your message…To the nearest million, how many songs does the Wedbeat music library have? (pro-tip, the answer is on their website somewhere!)*
You have until Midnight on Wednesday 29th February to enter and the winner will be announced in Thursday Treats on 1st March and will be notified by email within a week of the draw closing. If more than one entry have the correct answer, the winner will be picked by a random draw.
Please note: The prize can only be shipped to a UK address and the winner must collect their prize by 31st December 2012.
*Please note, Wedbeat may wish to communicate with you after this contest is over for for feedback, or to notify you of relevant offers and promotions. Please include the phrase 'opt-out' in your email if you do not want to be contacted with such offers.
This Contest is Now Closed
Ts & Cs
♥ One winner will receive either a 3, 4 or 5 hour CD with their choice of music
♥ Closing date for entries is 29/02/2012. Winner will be notified via email after this date.
♥ Prize must be claimed by 31st December 2012.
♥ Only 1 entry per email address.
♥ Winners must be willing to be featured on rocknrollbride.com and 
Wedbeat
's website. Winners may be required to become involved in future publicity.
♥ The prize may not be exchanged or transferred and no cash alternative will be offered.
♥ Winner will be selected by a random draw.
♥ By entering the draw, you hereby warrant that all information submitted by you is true, current and complete.
♥ The winner will be contacted via their email address within a week of the the competition draw date. Rock n Roll Bride/
Wedbeat
 will not amend contact information provided.
♥ No purchase necessary.