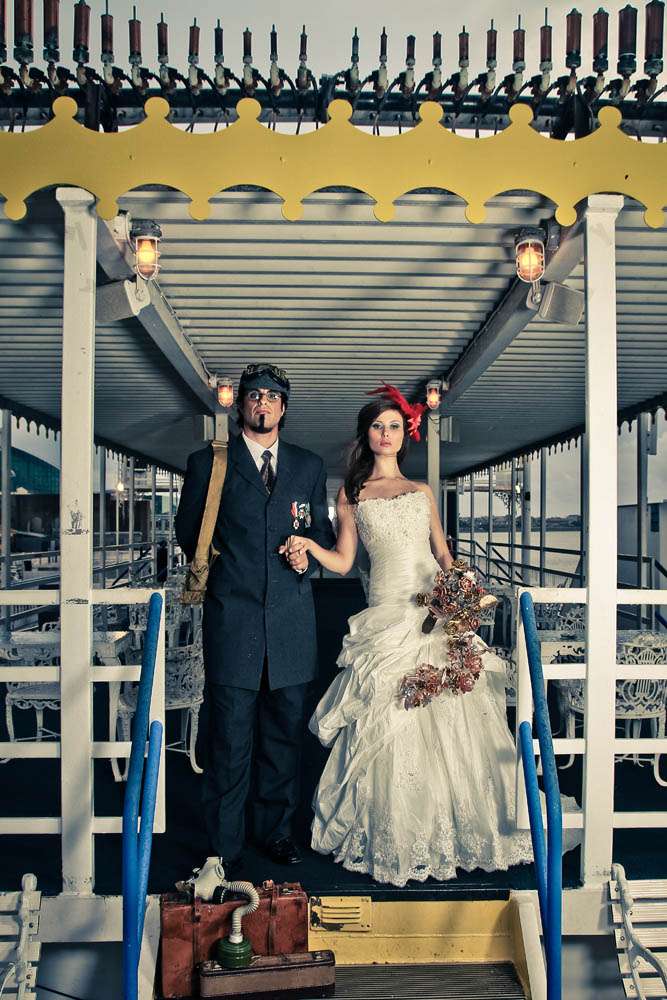 This incredible fashion editorial was shot on the Creole Queen Paddlewheel for the winter issue of NOLA Wedding Guide. The shoot was inspired by Jules Verne, the 19th century and steampunk.
"Jules Verne's novels were rich with extravagant voyages and adventures set in the romantic Victorian Era," the team explained. "This was the era of the newly invented steam engine and through-railways and steamships, which opened up the opportunity for leisure travel and adventure for the first time."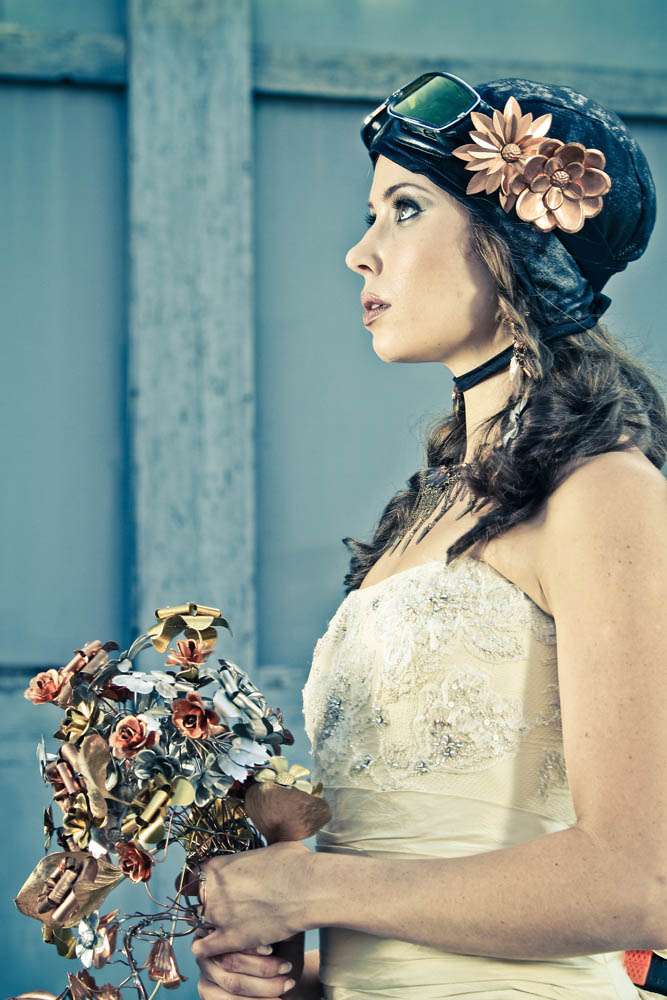 "What could be a better metaphor for wedding planning and a marriage than an extraordinary voyage? Isn't that what you, the bride, is embarking upon? Your upcoming marriage is the beginning of a journey filled with delightful adventures, and of course romance!"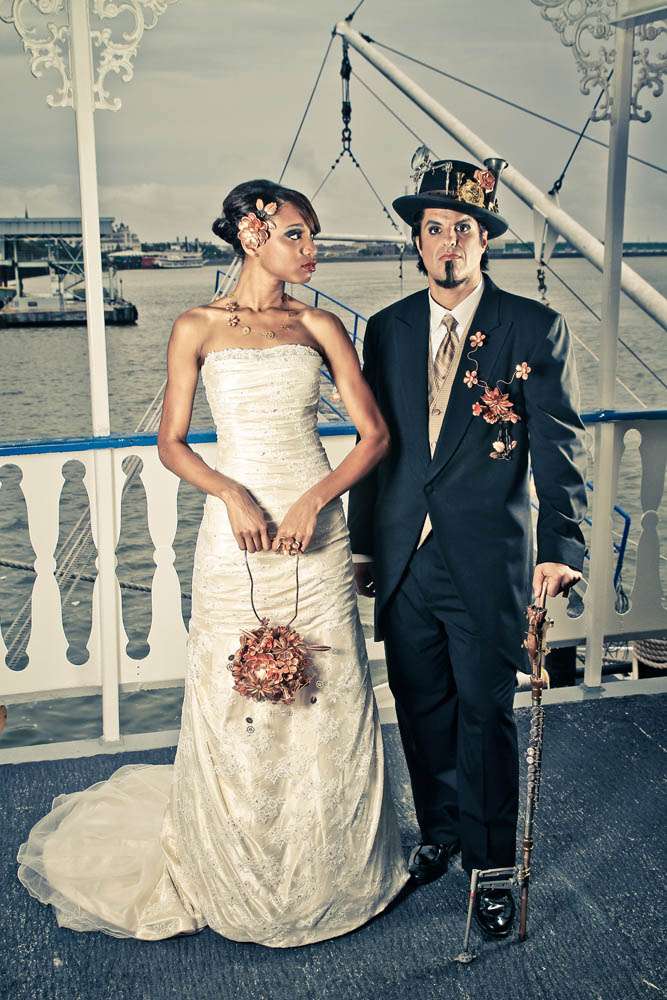 Check out the behind the scenes video too…
Thanks to everyone involved for sharing this shoot with us today.
Supporting Cast:
Photography, styling + steampunk hat & cane by: Atelier NOLA Photography
Models: Heather Pardew, Niki Jackson and David Philastre
Metal Flowers: Kim Starr Wise Floral Events
Dresses: Bustles and Bows Bridal Boutique and Bridal Boutique by MaeMe
Tuxedos: John's Tuxedos
Make Up: Kiss and Makeup Beauty Services
Video: Studio Vieux Carre
Location: Creole Queen Paddlewheel