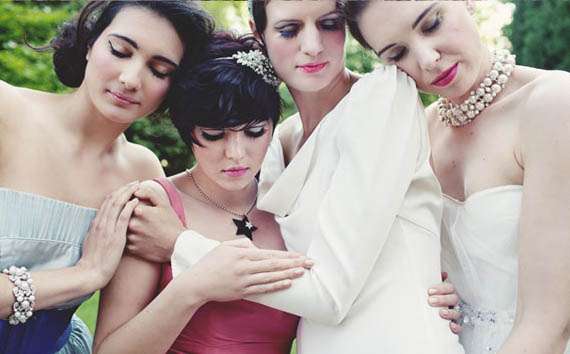 Just a quickie post today to remind you that I, alongside a number of other wedding bloggers, will be at the Designer Vintage Bridal Show in Birmingham (UK) on Saturday 8th and Sunday 9th October. I've got a few little treats planned and I'm even bringing Gareth & Roo along for this one. We'll be like one big Rock n Roll Bride family!
I have to say the exhibitor list is immense and so many of my favourite suppliers are going to be there. I'm super excited! Some of the other exhibitors this year include Rachel Simpson Shoes, The Wedding Club, Emma Case Photography, Lucy Ledger Designs, Dottie Creations, Charlotte Casadejus, Magpie Vintage, Tobi Hannah, AVA Event Styling and Vintage Frocks 'n' Crocks.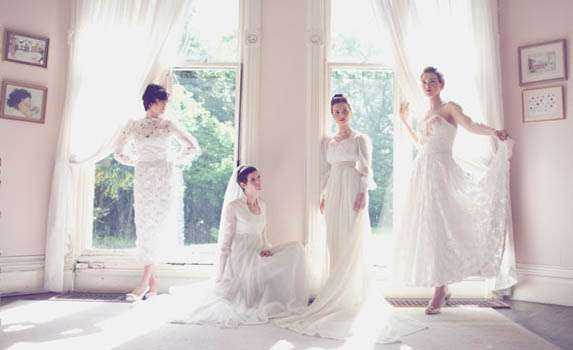 In fact so immense that the show has had to be moved to a bigger and better venue to hold all these fabulous suppliers! The show will now be held at The Edgbaston County Cricket Ground, just a few minutes down the road from the original venue. Although this new venue looks contemporary from the outside, there is a whole team of amazing suppliers on board to dress up the rooms in a true vintage/Rock n Roll style. In fact I can't wait to see what they do with it…I know it's going to be super inspiring to see what can be done to a blank canvas type of space like this.If you're interested to see exactly what it will be like (although this show promises to be bigger and better than the last of course!) you can check out my report on the February show right here.
Tickets are available to purchase through their website right now for the discounted price of just £8. Alternatively tickets can be purchased on the door for £12. To purchase, or read more about the show, be sure to check out the Designer Vintage Bridal Show website.
I hope to see loads of you there. Come say hi, I promise I won't bite…and I may just be wearing a tutu…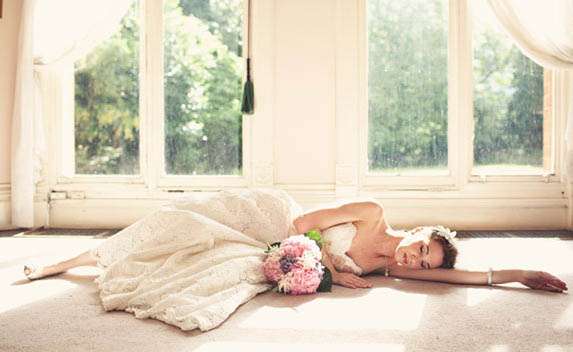 There are still a limited number of slots open for exhibitors at the show. I'm super excited about all the girly stuff I'm going to get to drool over this weekend but it would be nice to see more for the boys – after all it's their wedding too! Poor Gareth may get bored of all the pretty stuff after a few hours. Bless…
To apply as an exhibitor at this show, drop an email to info@designervintagebridal.co.uk.
All Photography Credit: Emma Case Photography