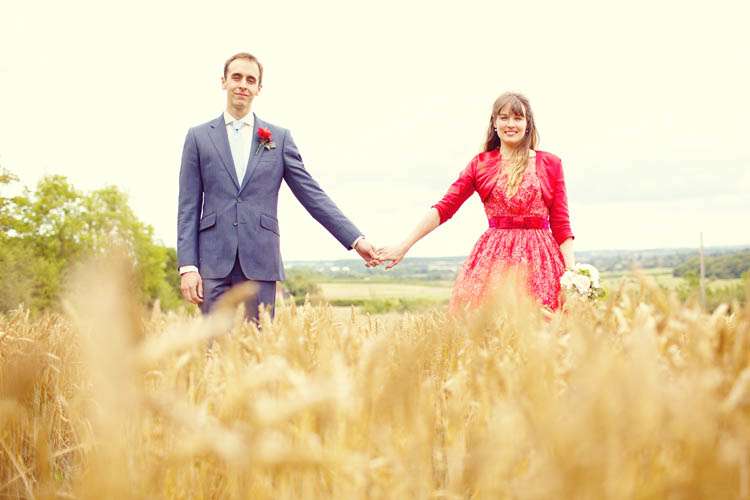 Photography Credit: Annamarie Stepney Photography (full wedding on the blog soon!)

And by 'the one' I mean the dress (sorry fellas!) But let's be honest, as soon as girls get engaged the first thing we think about is the dress! Finally we're allowed to buy wedding magazines and look a wedding dresses online without being…well…a little bit weird.
My top tip when it comes to searching for your dress is to be open minded. Yes, everyone will have an idea in their head of what they wants their wedding dress to be like but until you actually try them on, you never really can tell what your're going to like the most…and I do think every bride-to-be should try on a massive meringue, even if it's just to have a laugh!
So, what did my wonderful twitter followers and facebook fans have to say on this matter? (a lot it would seem…these a just a few of the many responses I had!)
Jennifer Comiskey – go on your own!!! I did … bought my dress and brought it home … job done!
Hannah Jones – look for something that reflects your personality and what your day is about, you want to look back at the pictures and know that it was you down to a T!
Katie-louise Clarke – go with your heart, dont listen to anybody else!
Catherinos Robotnik – know what shape suits you before you start but don't be afraid to try out something new… Even if just to prove a point!
Stacey Joseph – don't try on too many! You'll just be confused. Also, if you don't like your salesperson, get a new one. Don't let them press you into buying anything.
Rachel Lovett – I used to work in a bridal shop, our advice was try everything. Even if you hate it on the hanger. A hanger doesn't do a dress justice, its the girl inside it that makes it special. And take an honest friend, who will tell you if its right. But also remember practicality, the season you're getting married in can dictate a lot, although, big dresses just need a hoop so it doesn't get too hot!
@catdoran – don't ask the price, it clouds your judgement. Just tell shop owner your top budget & try on everything less than it!
@LondonBride – be open minded, try all shapes, keep budget in mind, wear good underwear, bring heels and HONEST friends/family.
@ElbieMUAHair – don't just look in wedding mags (I found my 'the dress' in an Elle editorial)

Gareth & I had a bit of a clear-out this week. I threw out a load of old clothes. He tidied away a lot of his (ahem) junk that was littering the front room…and you know what? I feel my productivity has gone through the roof!
I'm not naturally a tidy person. Clean yes but tidy erm…no. Well I used to be quite a tidy person…one of those annoying people who washed up as soon as they'd finished eating and everything! But then I got you know, busy (read: obsessed with blogging) and the housework kinda fell to the wayside. But I digress.
I guess what I'm trying to say is that taking some time to clear your office/desk area/workspace really can do wonders for how productive you are at work. Tidy house tidy mind and all that…