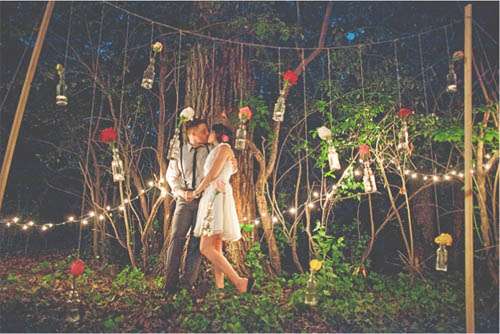 Photography Credit: Chennergy (Full wedding coming up soon!)

It's very easy to get carried away when you first start planning your wedding. This is a fast track way to quickly spend lots of money on the 'pretty things' that you might not even end up using (I think I bought about 5 pairs of wedding shoes…)
Wedding planner Josie of Savoir Weddings agrees, "Get the major planning elements underway before you start thinking about styling and decoration. You can get excited and look for inspiration as soon as you want but the key parts of a wedding – the venue for instance, can have a huge impact on the way you style it so take your time before you start deciding how you want it all to look."

Happiness is something that's often overlooked in the general epic busyness that is running your own business. There's so much to do and think about that often we fail to notice whether all the things we're stressing ourselves over are actually beneficial to our working life.
Think logically and methodically about everything you expose yourself to within your business life that isn't a necessity and think "Is this improving what I do/how I work/how I feel?" (note: I say things that aren't a 'necessity' because although taxes and accounting is boring and stressful you kinda have to do it…)
Do you follow anyone on twitter that makes you feel bad about yourself?
Do you read any blogs that you come away from feeling depressed or stressed?
Do you meet up with a networking group that you feel is really just a big fat waste of time?
Are you chained to your desk for 12 hours a day and desperate for just a little outside time?
Do you wish you had time to do XYZ?
Quite simply think, "Does this make me happy?" and if you can't say yes right away then bin it and make time for the things that do make you happy. And if you can make these things a part of your working life and you're on a one way street to job satisfaction!
Me, I love shopping (duh!) While this might not necessarily strike you as something a wedding blogger could bring into her working life I've think I've made it work. I've started to post the odd wedding fashion advice related post…and you know what, it gives me an excuse to drop by Vivienne Westwood a few times a month…and even better, you guys seem to like the results!
Happiness is unfortunately underrated when it comes to running your own business and it really shouldn't be. Why must we all be so miserable or stressed all the time? I'd imagine that a lot of people start their own business is to get away from the morbidly depressing 9-5 right? Well don't let your dream career become just as depressing. Please?