Now that I'm writing my final ever 'Alice in Weddingland' post I really don't know where to start.  I am now happily married and honeymooned, and it is the best feeling in the world.  So I shall simply relive that amazing day with you, through this article, and hope that I can convey at least some of the magic that the day held for me.  I hope you enjoy this final instalment: Alice in Weddingland got married!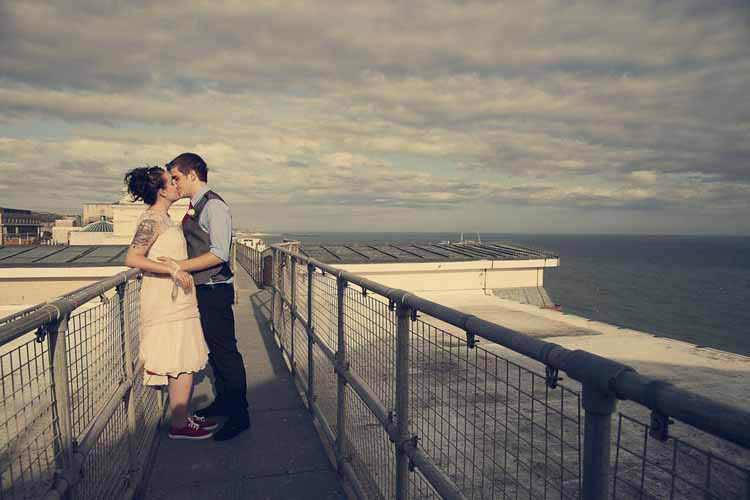 We booked to stay in the hotel the reception was being held in for two nights, one night prior and then the wedding night itself.  Our room was beyond gorgeous: champagne, chocolates and strawberries waiting for us on arrival, and a bed so big it took FIVE pillows to fill it up lengthways.  There was also a lovely sofa, coffee table, and dressing table, which turned out just perfect for when Elbie arrived at 9.30am to do my hair and makeup.  We had done a trial a few weeks earlier so we knew exactly what we were doing, and it took around two hours from start to finish.  During this time Sassy from Assassynation Photography, Frank from Sassy n Frank videography and Andy from Cine8 all arrived and got to work filming my getting ready, and shooting my dress in all manner of positions around the hotel.  When sassy disappeared with my dress I was of course a little nervous, but when I saw the pictures I knew it was all worth it!  I put in a little ban – no photos or filming before my makeup had been done, because it had been an early morning for me, and a late night drinking with our friends the night before!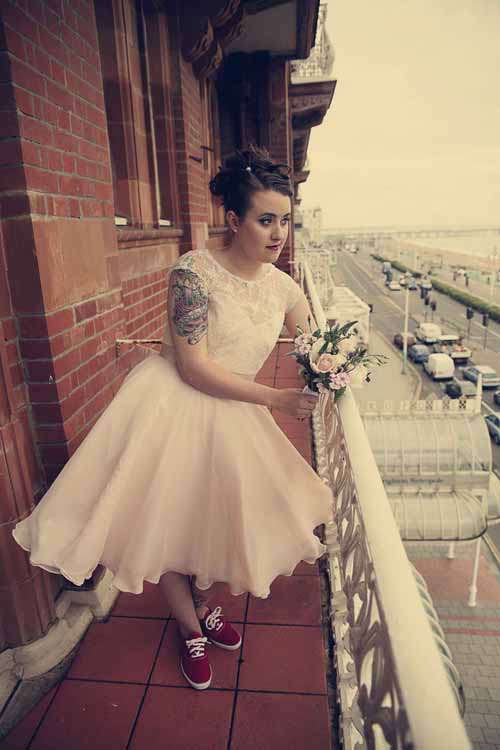 Although I didn't have traditional bridesmaids, my two best friends Lois and Claire were with me the whole time while I was getting primped and preened from all angles.  The helped me into my dress and garter, and even did up my shoes for me (I broke my foot three weeks before the wedding, so had to hobble around the whole day.  Also, suddenly the gorgeous Irregular Choice red shoes Graham had purchased me as a present were so impractical I had to ditch them, and cram my swollen foot into a pair of red Ked plimsolls!)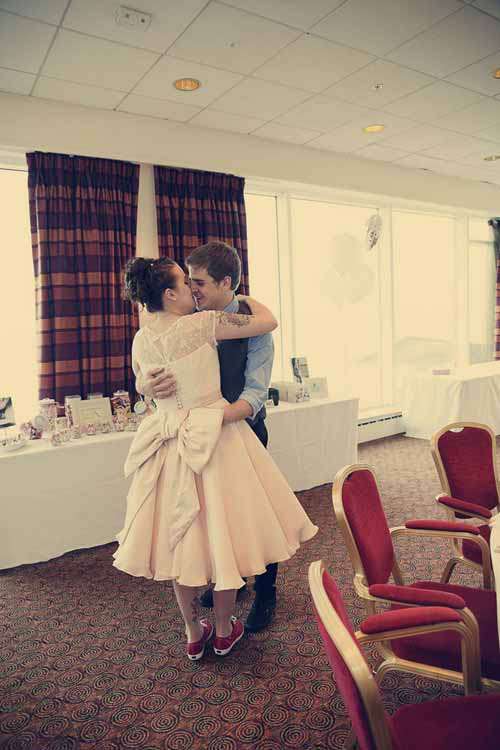 Once I was all ready, and Graham had called me to say he was we set about orchestrating a lovely mini-shoot within the wedding day.  Sassy had had the idea of photographing our first look (our reactions to seeing  each other all dressed up for the first time) and thought where better to do this then in the reception room that had been dressed by our florist Miss Moles that morning?  So, I limped up the spiral staircase that led to our 'room in the sky', and saw Graham standing by the window with his back to me.  When Graham turned around it was such a special moment – he looked beyond adorable, and I knew then and there that I was making the best decision of my life by marrying him.  We explored the room, taking in all the beautiful flowers, giant cupcakes, and sweetie buffet, as well as the photos from our engagement shoot that we had displayed on mini-easels around the place.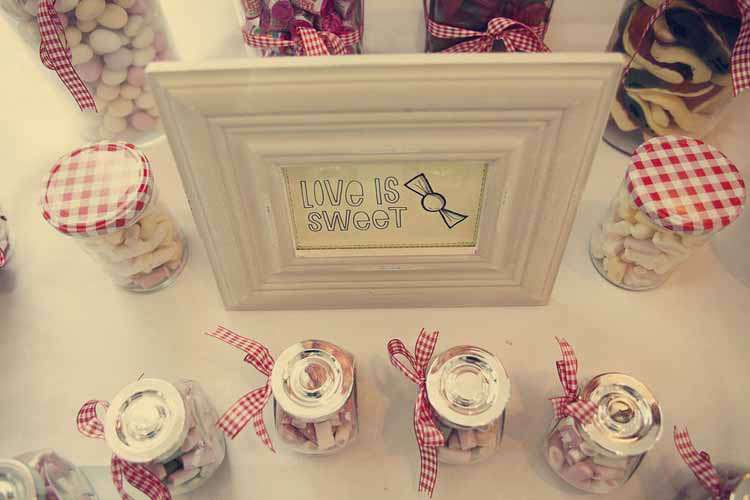 We then went to have our portraits taken. We decided to take these photos around the hotel. Lucky for us the hotel was filled with mirrored walls, chandeliers, and quirky old fashioned wooden phone booths so it made for a cute backdrop.  It was so fun just messing around with Graham and our wonder team and it calmed me down quite a lot from the nerves I'd been feeling creep up on me all morning.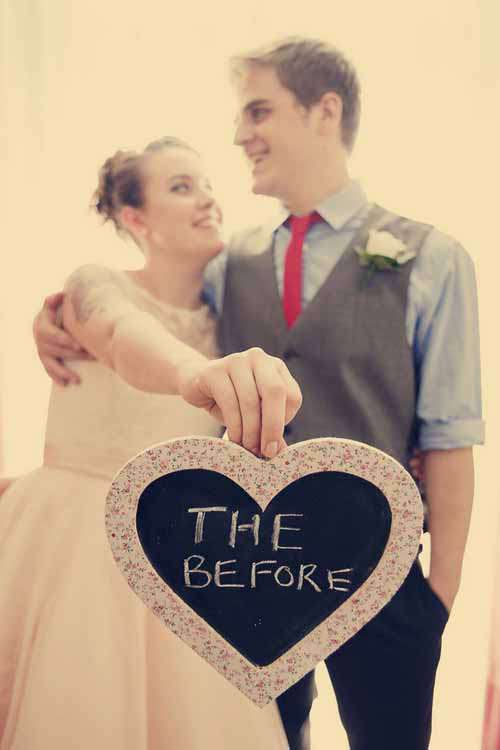 A couple of hours later it was time for me to go wait for my wedding car in our room, and Graham to lead the guests down the seafront to the Town Hall.  I can honestly say, those ten minutes I was alone in our room were ten of the most surreal moments of my life.  The beautiful magnitude of what was about to happened to me was really sinking in, and I was so excited I couldn't contain it any longer. When my Step-Dad arrived at the door to take me to the car I knew I was ready to get married, and I couldn't bloomin' wait!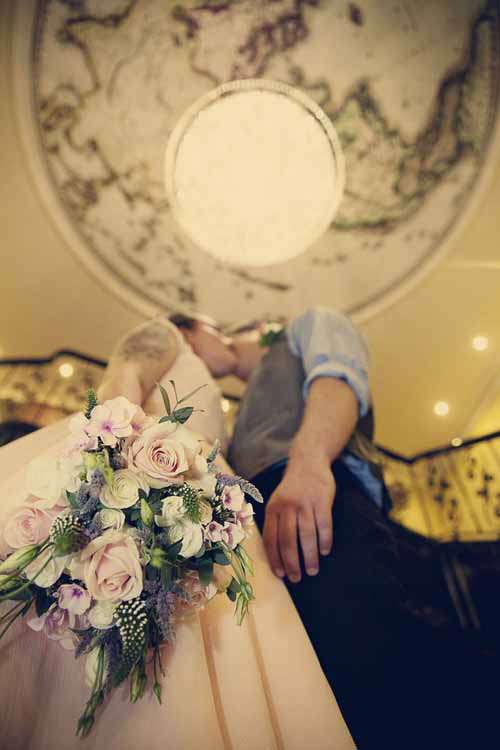 We arrived at the Town Hall around the same time as the guests, and it was lovely seeing our loved ones in all their finery, mingling and getting excited to share our special day with us.  I made a beeline for Graham, and we headed into the building to have our pre-ceremony meeting with the Registrar.  A short while later, it was time for us to enter the room via a side door, as all our guests were already seated.  Regina Spektor 'Us' played as we walked through, and I remember seeing everyone's expectant and animated faces as we took our seats at the front.  It was a lovely feeling.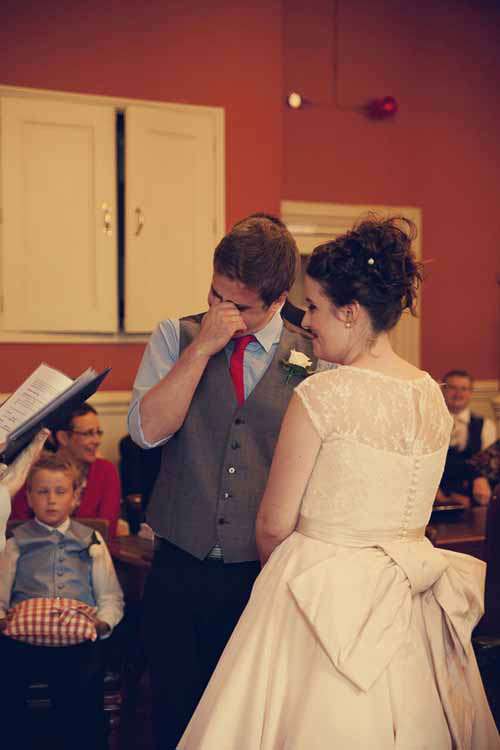 We opted for a simple and modern set of vows, and the ceremony lasted around twenty minutes.  When it was time to leave, an unorganised sort of receiving line formed, with each guest personally greeting us as they left through the door.  This moment was one of the highlights of my day, as it was so unexpected and meaningful.  We didn't plan it but it was so nice to say "Hi" to everyone. We only had 30 guests so it didn't take very long.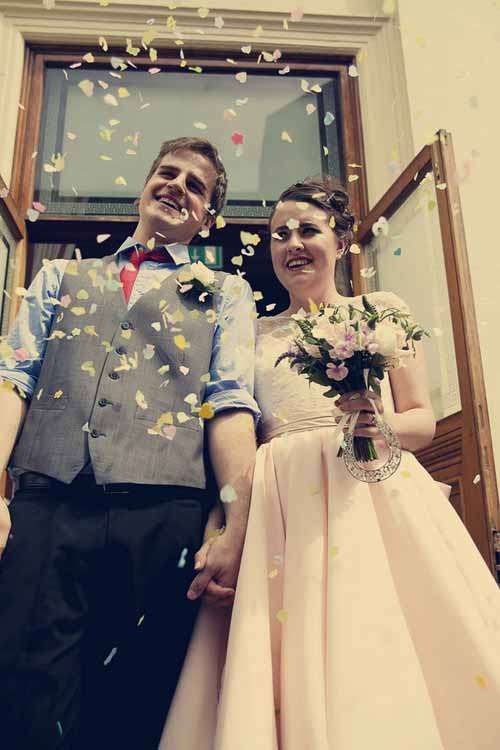 As the guests exited the building they were greeted by Hannah from The Tea Set, who while we had been actually getting married had set up a red vintage ice cream trike just outside the door.  This was a huge hit with the guests, and I cannot recommend her enough.  It was quirky yet practical, as everyone likes a little light refreshment!  Also it fit in perfectly with our seaside theme, so I just knew I had to have it!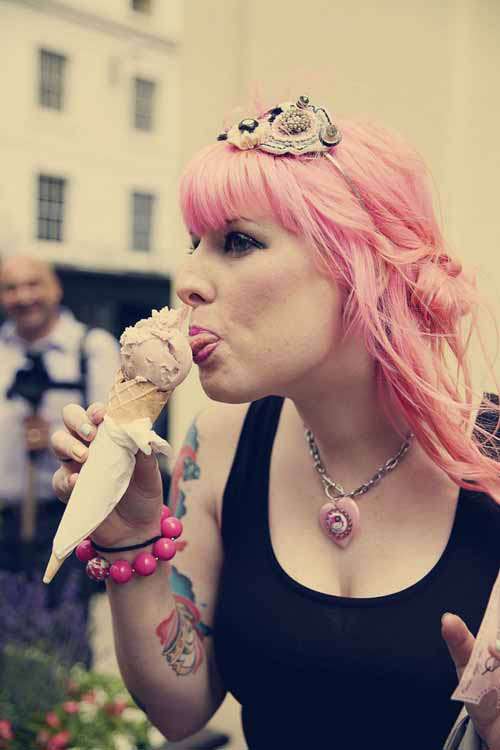 Graham and I were driven back to the hotel, and the guests walked back along the seafront.  As we walked through the rotating doors of the hotel we were met by the staff greeting us as 'Mr and Mrs Clark' and with two flutes full of champagne.  Lovely!  Our guests started filtering in then, so we directed them to the 8th floor, where our reception was being held.  We commissioned Lucy Ledger to design an A2 poster board that we displayed on a giant easel to pop by the entrance to the Chartwell Room, to point guests in the right direction.  Although I don't see how they could have missed the entrance, and there was a vintage apple crate full of glasses of Pimms right by it!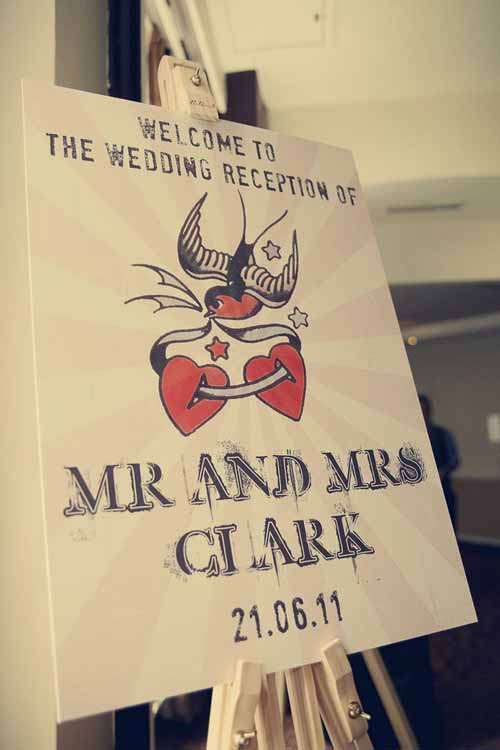 We had a Pimms and canapé hour, whilst we mingled with the guests and enjoyed everyone's reactions to the little touches we had put in to make the decoration unique to us.  The sun then came out, so Kat made sure us girls and Graham hit the beach to have some outdoorsy photos taken.  This part of the day was super fun, and the difference natural light makes in a photo is phenomenal.  We then all headed back to the Hilton, for the wedding breakfast.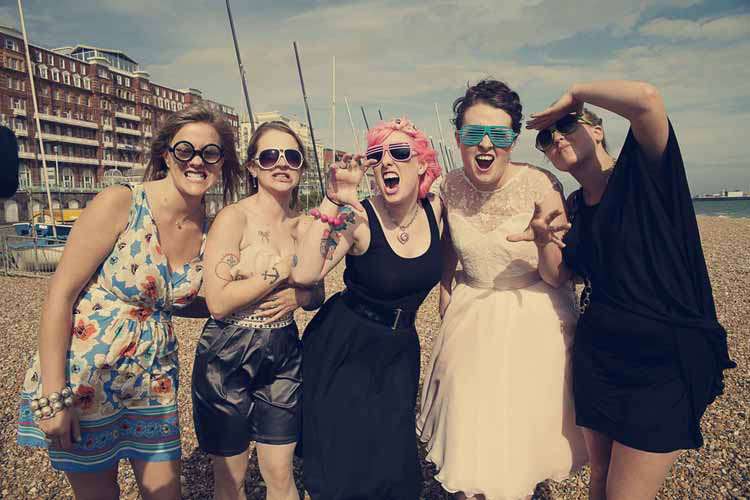 We opted for a seaside themes buffet, and I must say there was an insane amount of food.  I think we got through little more then half of it!  We didn't have a seating plan, but we needn't have worried as everyone found a seat next to whomever they were talking to, and it worked out perfectly.  At the end of the meal Graham and I made a small toast/thank you speech each, and I must say Graham's utterly trumped mine!  We then opened presents, drank lots of champagne, and cut our giant cupcake!  Another highlight for me was throwing my bouquet, as I had no idea how competitive the single girls at the wedding were going to be!  The action shot photos of this single event are priceless!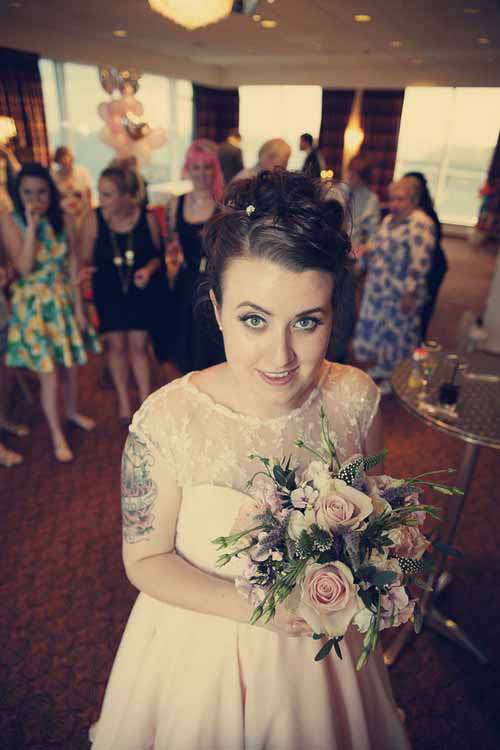 We had to vacate the room by 9pm, so at around 8.30pm some guests left, and the rest moved downstairs to the hotel bar with us. Queue a LOT of drinking and stolen cigarette breaks, until at about midnight when the night came to a natural close. (Apart from Sassy and Kat, whom I later found out went out and hit up my favourite Brighton nightclub until 4 in the morning!!)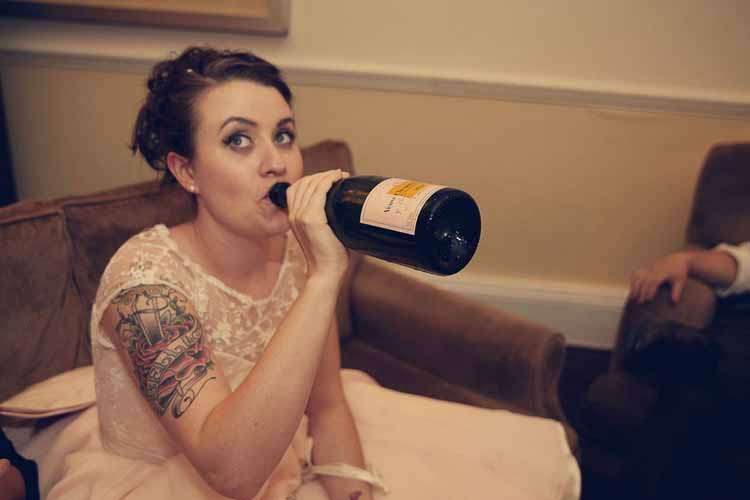 All in all, it was quite simply the best day of my life.  But don't let me mislead you into thinking that it all went perfectly…the registrar kept calling me Elizabeth during the the vows, I got chicken satay allll over my one-of-a-kind Joanne Fleming wedding dress, and Graham was such a bag of nerves the whole day he didn't eat or drink a thing!
You learn though, and I want to stress to you all, that it is the imperfections that make your wedding personal and unique to you.  If you wanted a generic, perfect white wedding then you probably wouldn't be reading Rock n Roll Bride right now, and it's important to keep that in mind.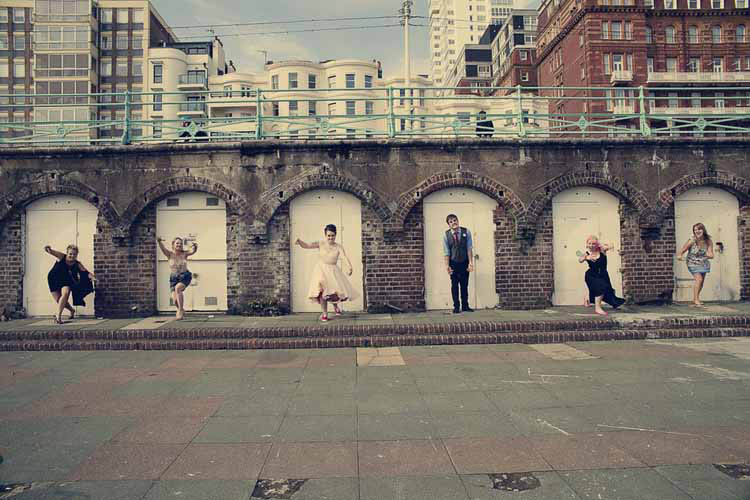 Remember what the day really means: is it a party for a party's sake, or is it a party to celebrate the commitment you have just made to the love of your life?  By putting everything into perspective you can minimise and bridezilla tendencies, and have the best day of your life.
To all you lucky ladies (and men!) planning your wedding day – enjoy it!  The day itself goes so quickly, so make sure you enjoy every part of the process, because it wont last forever.  And finally, I'd like to say the biggest thank you of all to Mrs Rock n Roll Bride herself: my wedding would have been a million miles removed from the day that it turned out to be if it wasn't for you.  I hope you know how much you mean to Graham and myself.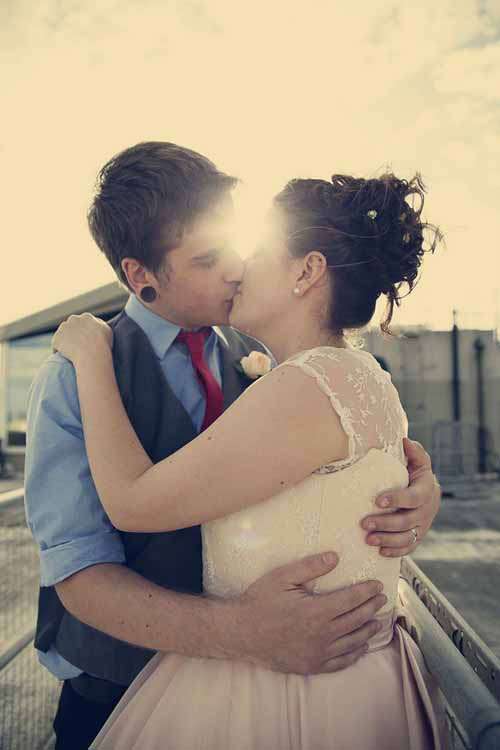 I hope you enjoy the photos and the video!
Love, Mrs Clark xxx
You can see the rest of Alice's adventures in weddingland here.