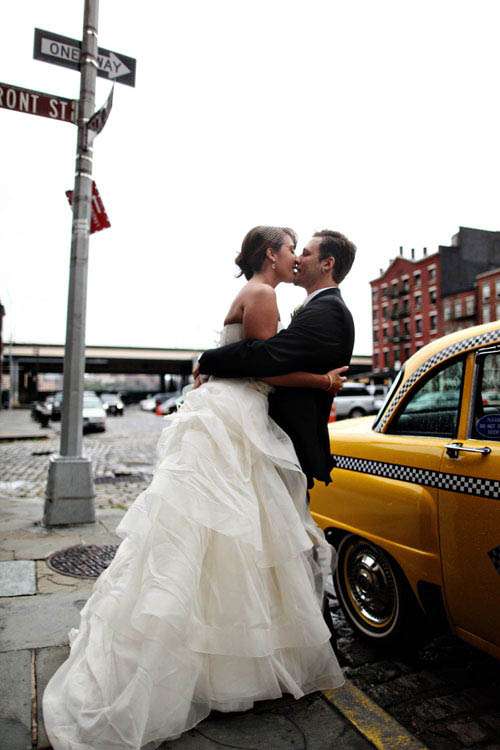 I put a little teaser shot from Sarah & Justin's beautiful wedding on my facebook fan page a few weeks ago, and within about 3 minutes it had received about 40 'likes' which pretty much convinced me (like I didn't know already) that you guys are going to totally heart this one.
The elegant New York wedding took place at Bridgewaters Restaurant, New York. The theme for the wedding was an evolving one, and one that really reflected what the bride & groom loved in their daily lives, as well as being complementary to the scenery around them.
"I started out wanting a vintage New York feel but then it began to get more modern," Sarah explained. "We played off the nautical feeling of the venue (it had row boats hanging from the ceiling) and also the location which was in New York's South Street Seaport area and had these amazing ships docked nearby. That is why my table number cards had a shell motif in them and our invitations were a drawing of the vantage point from our wedding venue."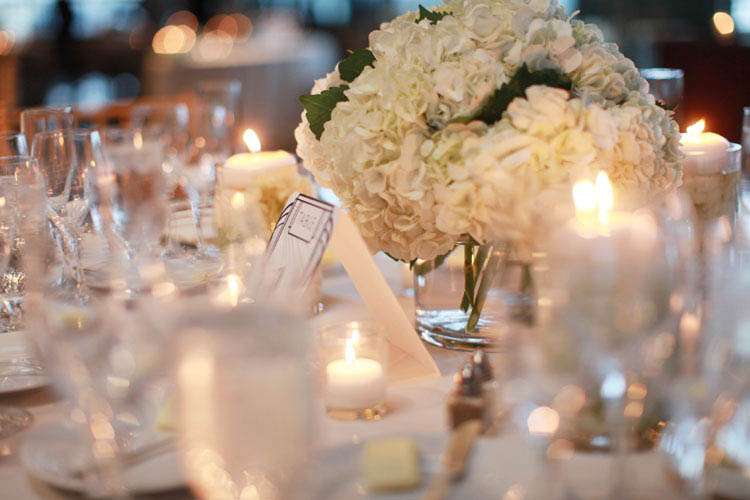 "Overall I wanted everything to be simple, clean yet classy. My dress was light and airy, the flowers were simple white hydrangeas, we had white lanterns and tons of candles. I wanted it to be about the people that were there and about Justin and I, not about what my favors were or what types of flowers we had. I wanted to simplify the whole wedding planning process that has turned so many brides into bridezillas."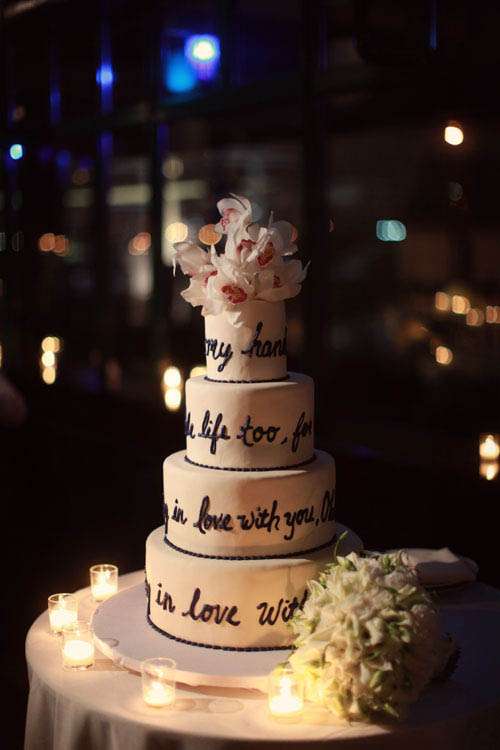 Love to Sarah & Justin for sharing their big day and to photographer Alison for sending over her images. Special thanks to Nicole of Red Balloon Public Relations for bringing it all together for this post.
Photography Credit: Alison Conklin
Venue: Bridgewaters Restaurant, New York
Bride's Dress: Vera Wang
Bride's Shoes: Christian Louboutin and Pour la Victoire
Hair: Corvette Hunt from Graceland in Brooklyn
Make Up: Christopher Milone
Flowers: Designs by Rose
Invitations: Lion in the Sun
DJ: Jesse Jarnow
Piano Player: Smokin' Billy Slater