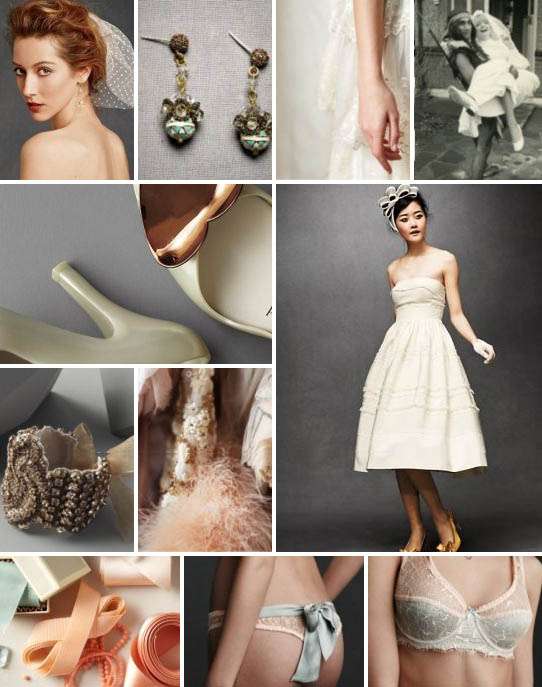 Inspiration boards are your friend. Taking the time to put together a selection of your favourite wedding (and non wedding) images will give you a strong and cohesive idea about what your ideal wedding theme or colour scheme will look like. They will also help you visualise what works together and what doesn't. Above is one I made using BHLDN's new online moodboard tool – looks like my next wedding will be a sea-green and peach theme, who knew?!

When you blog something new, add a link to it on your Twitter & Facebook to notify your followers of your new content. There are automatic systems that can do this for you so you don't have to worry about it. I use one called Twitterfeed.
However beware of bombarding people with messages to promote your posts – some of your followers who, like me, are online all day will probably get annoyed at seeing the same thing posted over and over and over! It's all about finding the balance between sharing something that you think your followers might find interesting and generally going to far and never posting anything else but links to your own blog. Sorry but this is more than likely to have the exact opposite effect and will probably result in people unfollowing you! I'd suggest promoting each entry once or maybe twice (morning and evening) maximum.