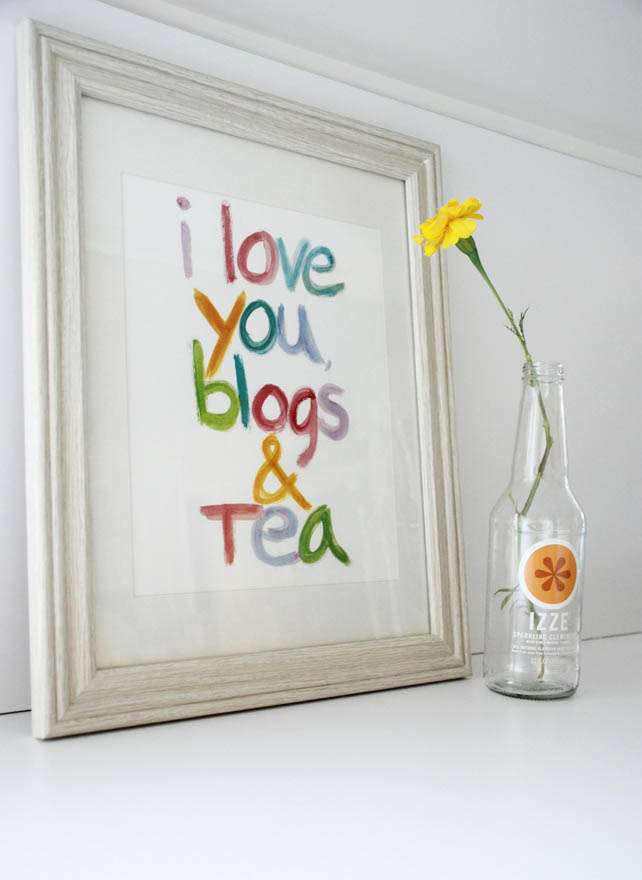 Poster by MadeByGirl

Take each month at a time. If you look at all the jobs you need to do to within your wedding planning it can be completely overwhelming! Break down all your jobs in order of importance and then put each job into a set month. This way you just take each month at a time and you only need to look at a much smaller list of jobs.
From Kelly of Boho Weddings & Events

Install Analytics on your blog and website and use it to work out when your traffic is at it's highest (which days and at what time of day.) Use this information to work out when is best for you to publish your next blog post/announce important news/connect with your readers or clients through your site. Do this regularly. For example, my most popular days on my blog are Tuesday & Wednesday lunchtimes and mid afternoons (about 3-4pm.) I use this info to make sure I post my best or favourite features at these times.
I also try to 'cheat' these stats and buffer up the less popular days with interesting posts to drive people to visit at different times. For example Thursday Treats is a popular post and has massively increased my traffic on a Thursday – a day that beforehand was a lot slower traffic wise.