I love it when a great idea comes together – especially when in some small way the Rock n Roll Bride wedding blog can help! The fabulous (and she sooo is) Debs of DC Bouquets was browsing her favourite wedding blog (yes, yours truly's) one day back in April 2010 and she came across a photographer local to her in South Yorkshire, Dolly Photography. She loved her style and so contacted her to see if she would be up for photographing some of her latest vintage bouquet designs.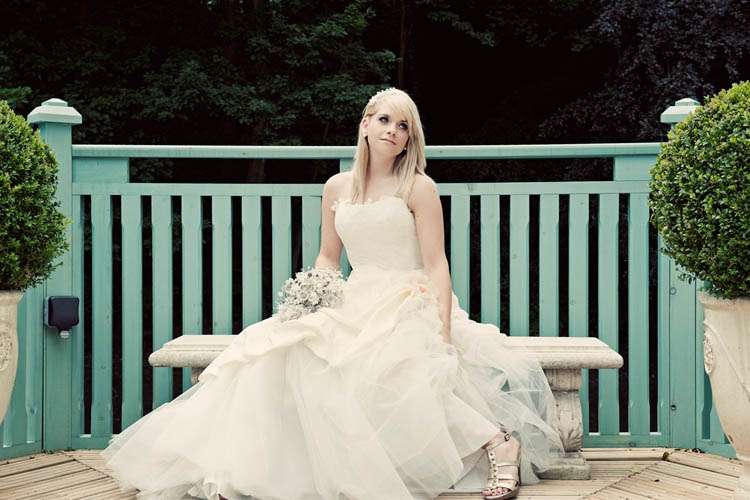 "It was perfect timing as I was looking for some shots to use on my new website that would reflect the way my work has developed in the 12 months since I started Debbie Carlisle Bouquets – it's my official business birthday on January 15th!" explained Debs. "The aim of the shoot was to produce something that showcased the vintage style of my jewellery and button bouquets and hair accessories but that also reflected the edgy alternative style of my brides. Dolly really 'got' what I was after and decided to go for a richer, more fashion-orientated look than the twee bridal product shoots you see so often. Stephanie Kipling from MAC did the make-up for the shoot, and I especially loved her decision to give my gorgeous brunette model Laura Charlton a more dramatic look, rather than play it safe with the more obvious 'peaches and cream' bridal tones."
Don't you just love these? For more info on all of the bouquets and accessories you see here, be sure to check out the DC Bouquets website!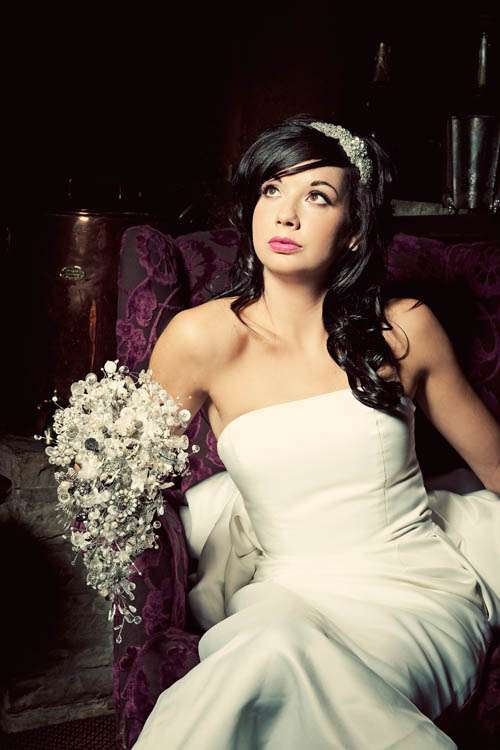 Huge love and thanks to Debs & Dolly for sharing their awesome work with us today.
Photography Credit: Dolly Photography
Venue: Whitley Hall
Bouquets & Accessories: DC Bouquets
*This is NOT a sponsored post. I just love!