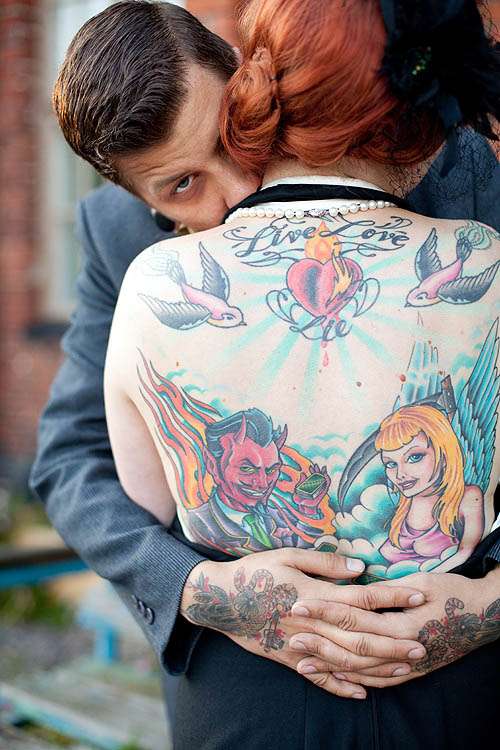 Australian photographer Gemma Clarke was lucky enough to find Emilia & Ville who wanted a retro/vintage style engagement shoot in Helsinki, Finland this July. The train yards in Pasila played host to their fabulous fashion-led shoot and the couple were really involved in the concept and styling of the whole thing.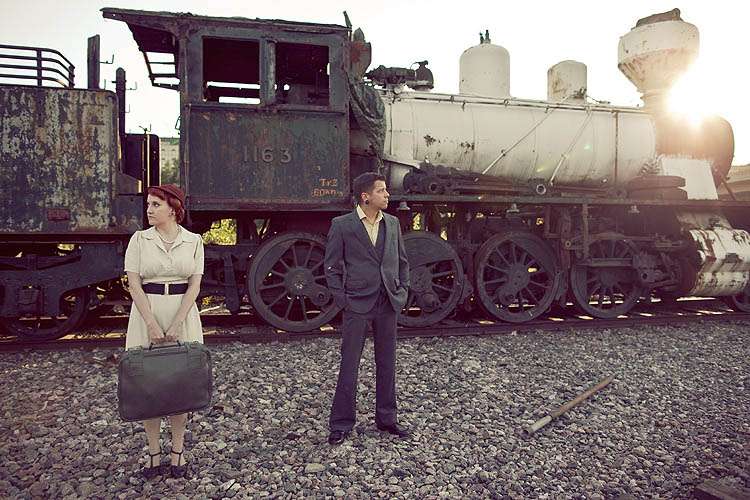 "For the clothing, Emilia is really into 50's style with style of rockabilly and psychobilly, but she also gets really inspired of styles from 20's-40's," the couple explained. "She can't think anything more nicer than going out and get properly dressed up! Emilia has lots of different high heels, dresses, hats and cloves. She loves the contrast between style of a lady from the 50's with big tattoos and stretched ears. Ville's style is bit more rock 'n roll with heavy metal. He used to wear only band t-shirts and jeans, until Emilia told him that just with a small effort he could look so much more handsome. He has always loved his retro suit from the 70's – every time we go to fancy parties he wears that suit and feels absolutely handsome. And that's what he really is.  And now, after small shopping tour in cloth stores Ville has found his real style: shirt blouses, slip overs, vests, old jeans and hair done with wax like gentleman's in the 50's. Emilia loves his style and the way he looks."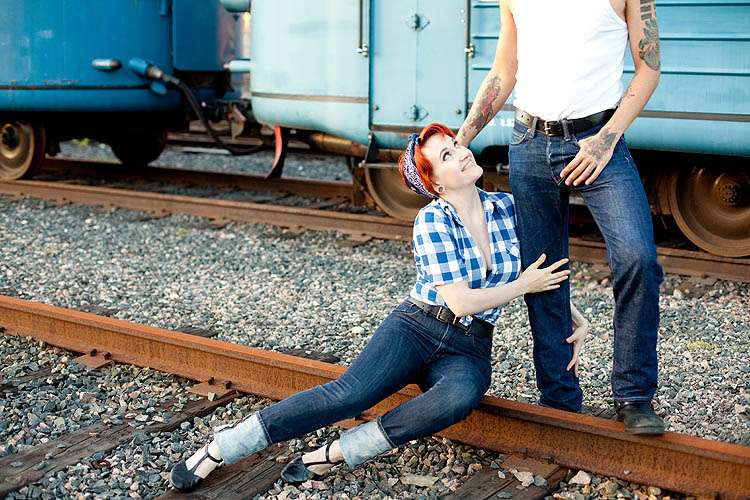 The couple are getting married next July surrounded by the Finnish countryside at the property that Emilia's grew up in which belongs to her Father. The wedding will of course have a vintage/Rock n Roll theme and I can't wait to see the photos!
Thanks to photographer Gemma for sharing this session with us today
Photography Credit: Gemma Clarke Photography