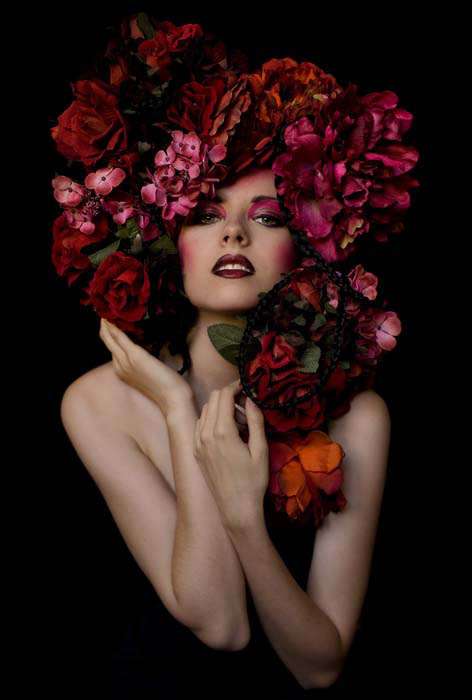 Credit: Kirsty Mitchell Photography
For this week's guest post I asked the incredibly talented hair & make up extraordinaire Elbie Van Eeden to give us a little bit of advice about how to perfect your wedding day look.
♥  ♥  ♥
So, you've dreamt about this day for pretty much your WHOLE LIFE. Your ideas may or may not have changed, and you may or may not still choose to get married in the biggest, fluffiest ballgown or get married in a church like you always imagined you would.  Now as this is Rock 'n Roll Bride, I'm sure you've heard of having YOUR wedding day the way YOU'D want it, not how society expects you to have it – why should your hair & make up choices be any different?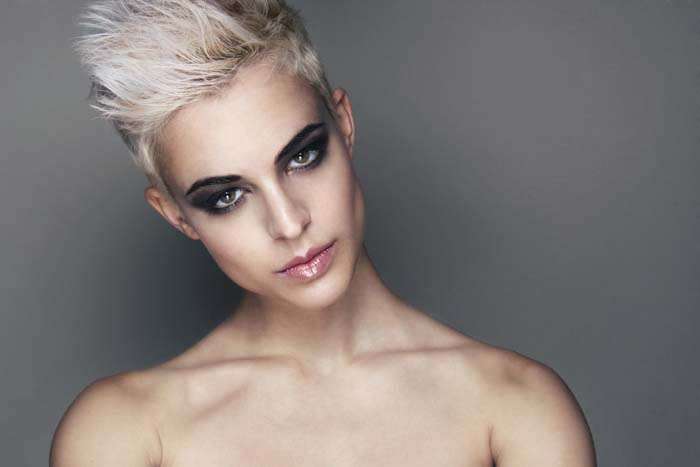 Credit: RVDS Photography
How does this affect your hair and make-up?
Bridal hair and make-up has been looking the same for years and years – a bit of blusher for rosy cheeks and soft contouring for the sparkly eyes (in browns or greys) but why stick with tradition when your wedding will be anything but?  I'm not talking all-out theatrical (unless that's your thing!) but why wear layers and layers of foundation when normally you'd wear none?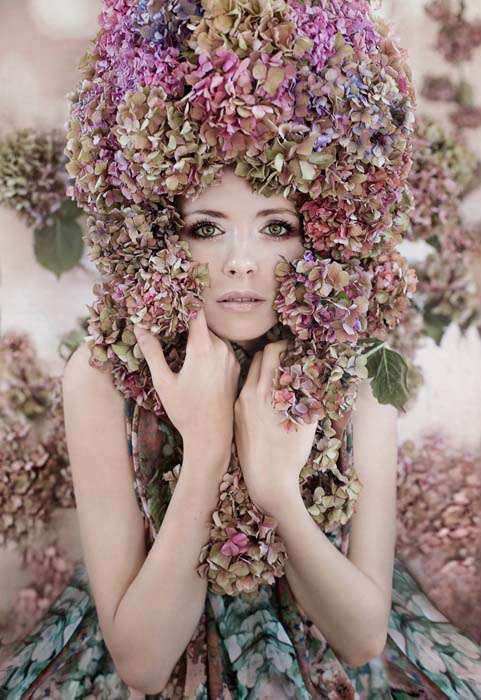 Credit: Kirsty Mitchell Photography
Make-up
Obviously your make-up would depend on your skin type and colouring as it's important to for you to make the right choices for you. If you're not fond of or if you don't normally wear a lot of make up, it's enough to just use a bit of tinted moisturiser, a slick of mascara and a coloured lip gloss. Make choices that you are comfortable with and don't let any scary make up artists force you into looking like a painted doll!  Having said this, it's always a good idea to have a consultation with a reputable make-up artist, and even if you choose to do it yourself, ask them how your make-up look would be affected by photography.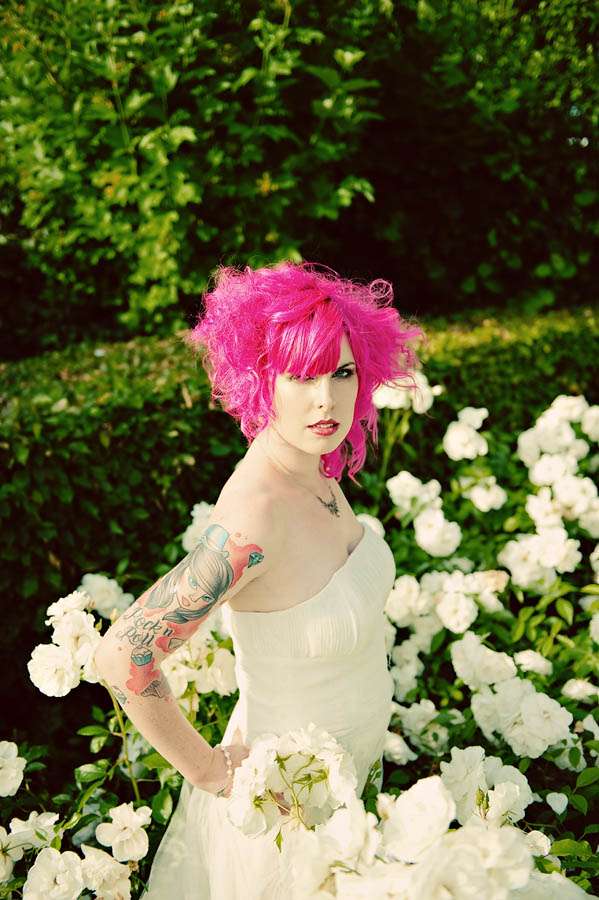 Credit: Eliza Claire Photography
Steer clear of any products with SPF, as they tend to make your face look ghostly in photographs and if you're having a destination wedding at a beach, make sure that your make-up can withstand humidity.  There is nothing glamorous about runny mascara (again, unless that's the look you're going for!!) Get one of your bridesmaids to keep a purse on them with blotting papers/powder and your lippy, as well as extra hairpins should the headbanging be too wild for your 'do'.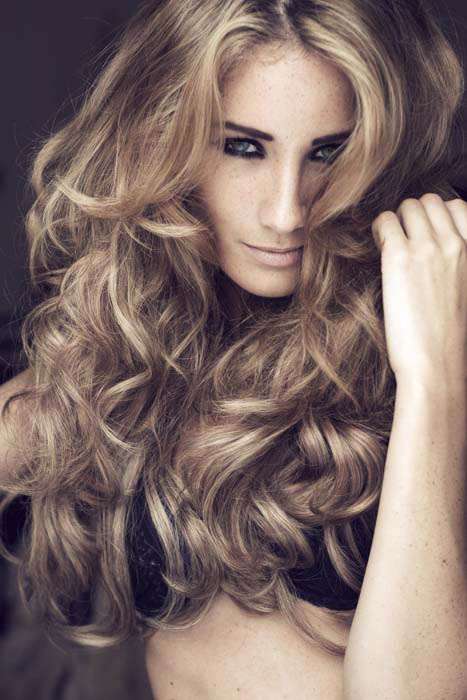 Credit: RVDS Photography
Hair
If you go with a theme, stick with the theme. If you're having your wedding in your parents' backyard, and you're wearing a tea-length dress, consider having a loose updo/ half-updo/ cascading waves.  If you're having a rockabilly theme with milkshakes and all, try a cutesie ponytail finished off with a single curl. Don't just stick to wedding magazines and traditional bridal resources for inspiration. Look in unusual places for ideas – fashion magazines, film, tv, celebrity, rock stars…even your friends.
Don't hide what makes you unique!  Whether it's freckles, your glasses, curly hair. Don't compromise on who you are as an individual just because it's your wedding day. If you're not being yourself it will show in the photographs.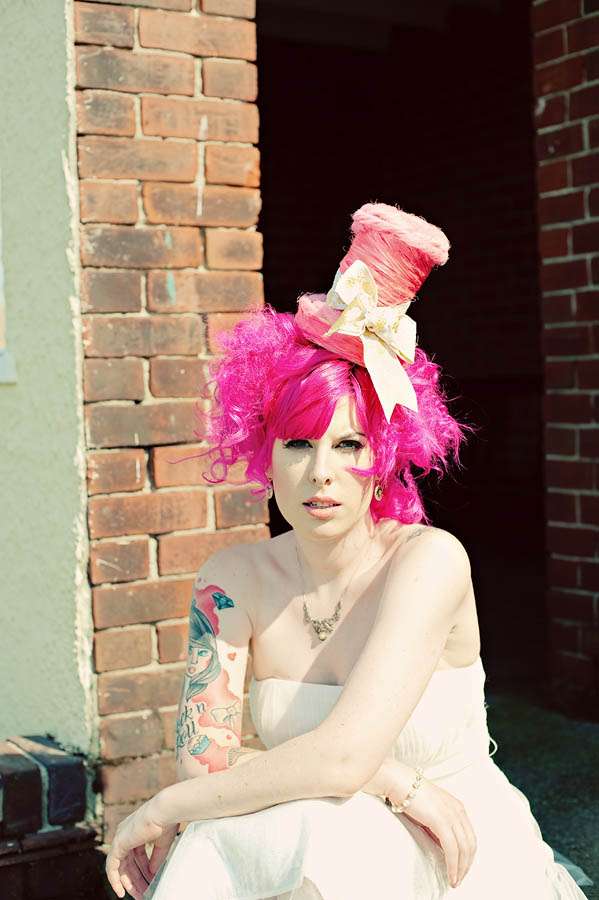 Credit: Eliza Claire Photography
When clients consult me, I try to meet them even before the trial so we could discuss ideas and see what their idea of a perfect look would be.  You need to feel comfortable with the person doing your hair and make-up, and you need to have the confidence to tell them if you don't like anything.  That's why having a trial is crucial.  By the end of the trial, you need to feel 100% comfortable with your look, so that there would be no no doubts in your mind on your day.  While advice from your mother/bridesmaids are essential, try to stick with your trial look, the look YOU were happy with, as their input may confuse you on the day and make you even more nervous.
So basically, get someone you could relate to, who will represent your style, whether glam, punky, barbie(!), understated, boho or OTT and stick to who you are!
Happy Planning!
Love Elbie xx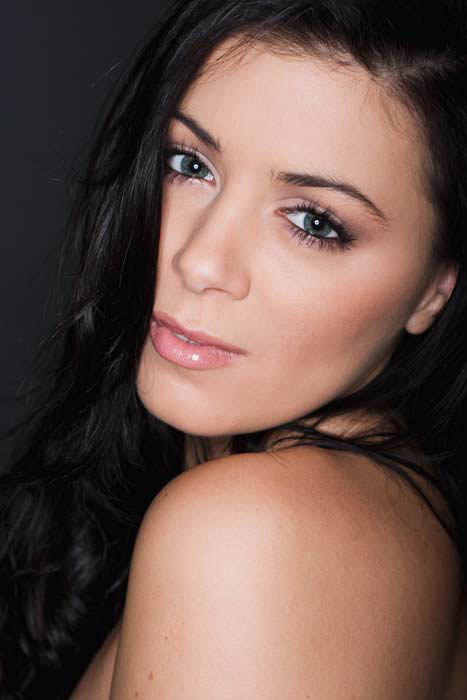 Credit: RVDS Photography
All hair & make up in images by Elbie Van Eeden