I hadn't planned on another blog post today but I couldn't resist sharing these stunning images right this second! Siri is a singer/songwriter…and as it turns out, quite the model too. Just check out this stunning dress made for her by Stephanie James Couture for her upcoming tour.
I thought she needed something special for her 2009 US tour, so I went with the Fifi dress with a draped bodice and puffy, pleated sleeves…she loves 80's fashions, so I did my best SJC with an 80's spin!! It looked amazing on her. My friend and I went up to Hollywood to make sure it fit her and did a mini photoshoot while we were at it!!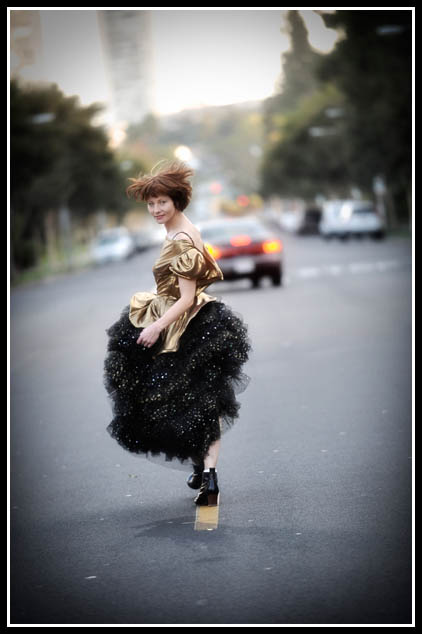 What a way to start 2010 huh? Keep the amazing inspiration coming, you make me look good!
Credit: Stephanie James Couture