Well people, hold on to your hats and prepare yourself for another bumper day of Rock n Roll goodness. Did something magical happen overnight or something? I have received a ridiculous number of amazing photo sessions and weddings this morning – I just hope I can bring them all to you soon!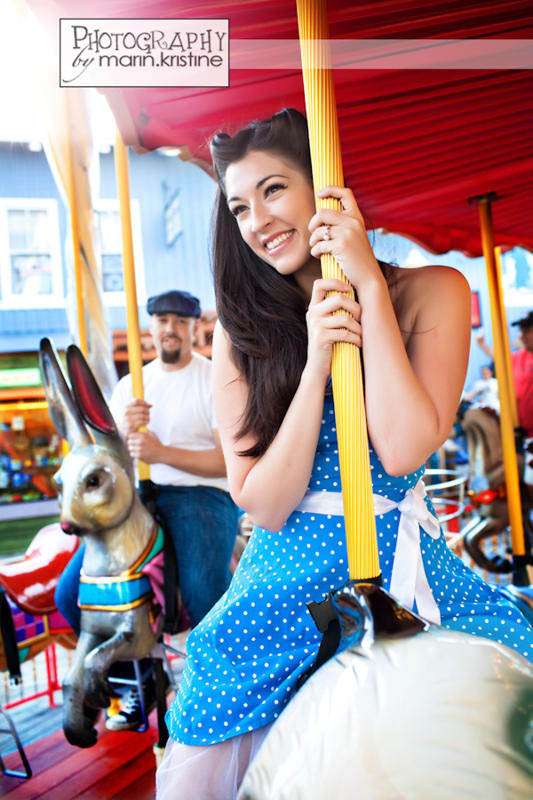 Starting off today is this gorgeous 'sugar and spice' rockabilly couple. She's a ballerina, he's a total petrol head (I think in America you call them 'gear heads'? – whatever, he is nuts about cars!)  Cassy & Kelly headed to pier 39 in San Francisco with photographer Marin Kristine to get these amazing carousel/carnival/fun fair shots. The couple will be having a pin up style wedding in just 2 weeks and boy am I excited to see the results!
Thanks to the lovely Marin for sending these over.
Credit: Marin Kristine Photography