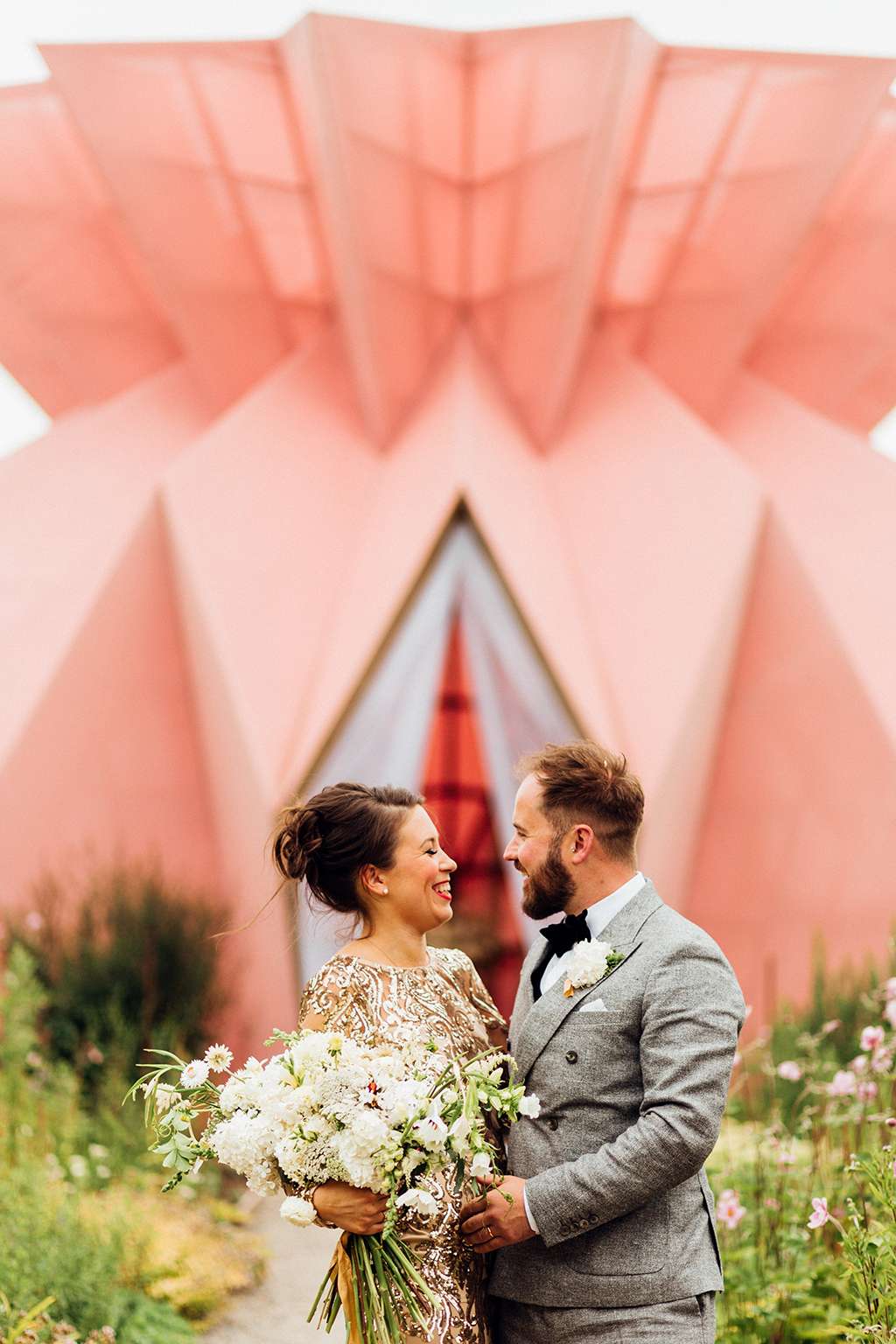 With their careers in hospitality and production for the entertainment industry, Gemma and Howard know a thing or two about organising events. "Though to be honest it's best not to think about it too much and just get on with it," said Gemma, "otherwise you'll end up curbing all your ideas and never realising your plans!"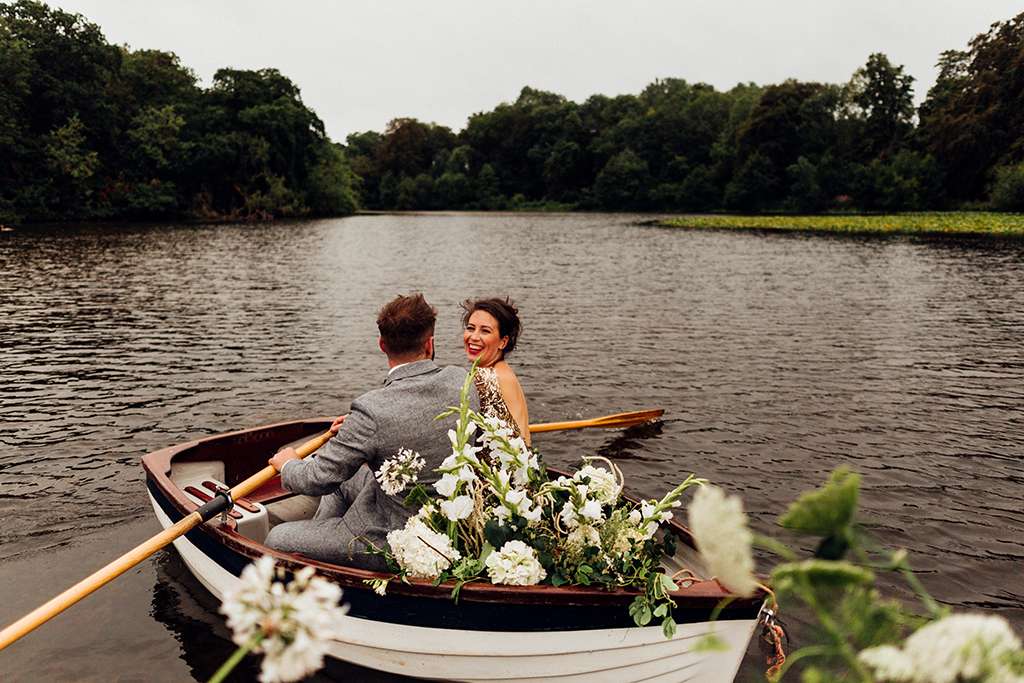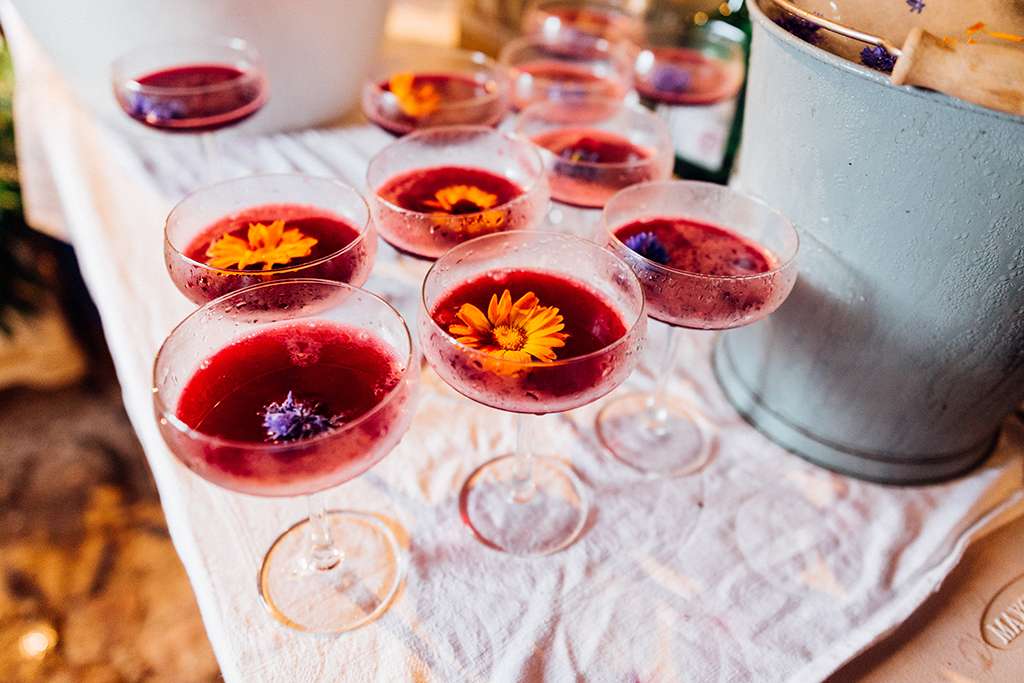 And big plans they had for their wedding, as they wanted to create a celebration fit for their venue. Held in the landscaped grounds of Berrington Hall in Herefordshire, they were inspired by the Neo-classical mansions history, and channelled Georgian soirees, bacchanalian feasts and lovers trysts peppered with bountiful blooms, sequins and personal touches to help shape the feel of their day.  They had the added gravitas that they are, and will be, the only couple in living memory to have been married at Berrington Hall as it's a National Trust property; better have a party to end all parties, then!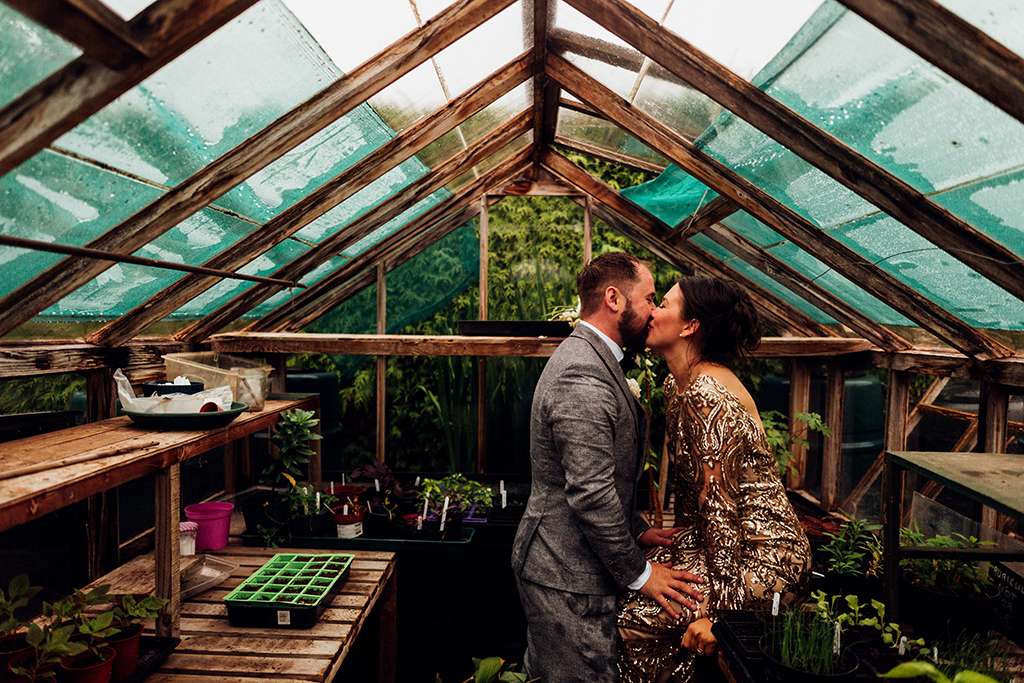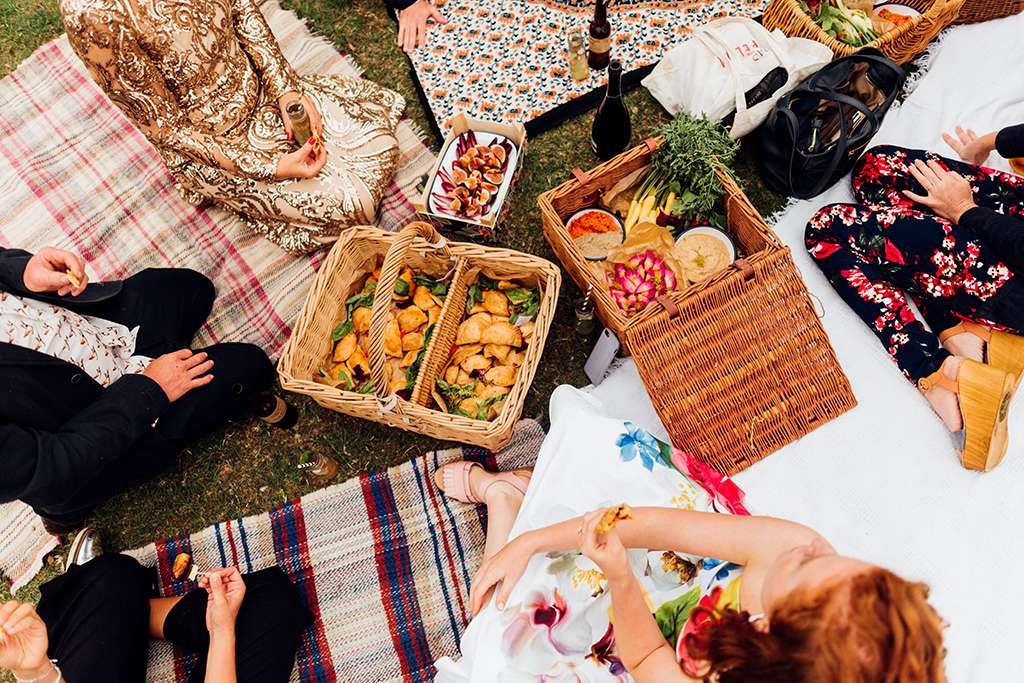 Their celebration started three days prior with official paperwork signed and sealed at Cambridge Registry Office, with two bests friends as witnesses and an informal meal. At Berrington, their humanist ceremony was held in the iconic Pink Pavillion, and was a complete secret for all bar one of their third guests up until the moment it was happening! They hired a storyteller to first greet their guests, who then lead them through the walled garden to the pavilion and told them a story about finding love. Gemma and Howard then arrived, walking down through the grounds and down the aisle together. "I have never thought I should be 'given away'," Gemma explained, "as I am no-one's but myself!"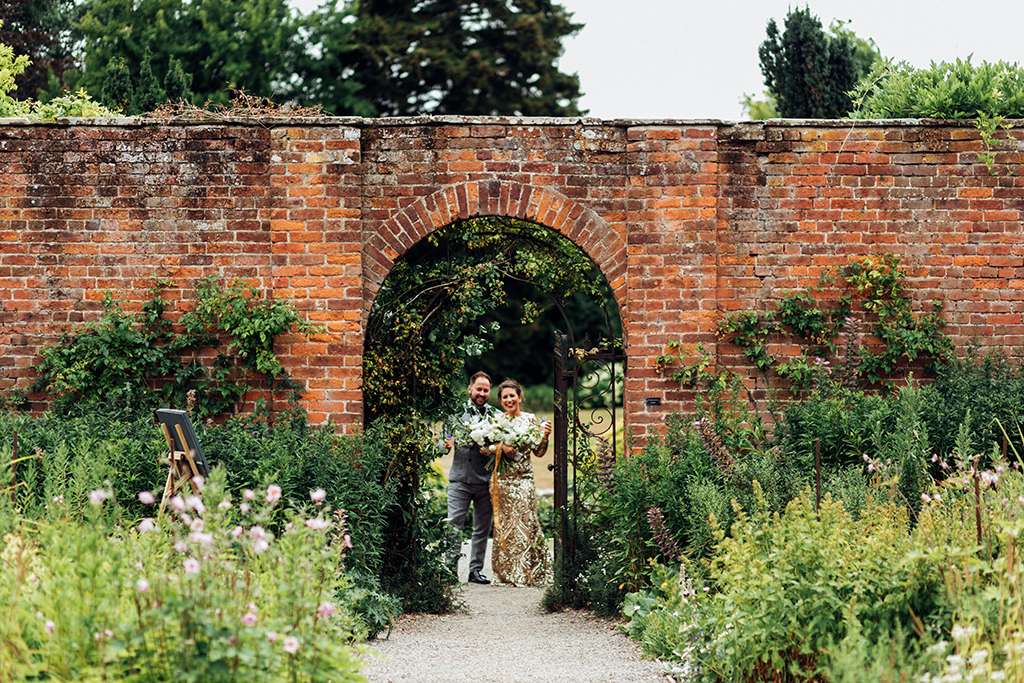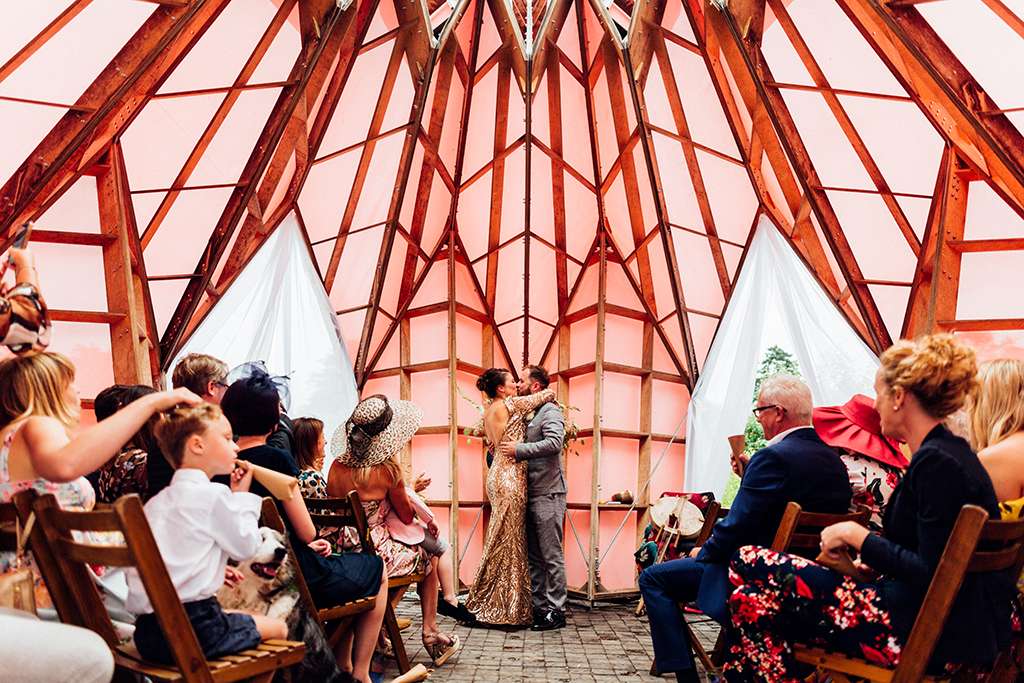 They then read their personalised vows to one another while the guests passed their wedding rings around to imbue good wishes and desires for the marriage onto them. "Despite loving this sentiment ourselves, we weren't entirely sure how our guests would embrace this gesture," said Gemma, "but after the ceremony they told us they felt it was lovely to all have been included in some way. When we look at our rings now, we feel that they hold so much more than just our symbol of marriage to each other."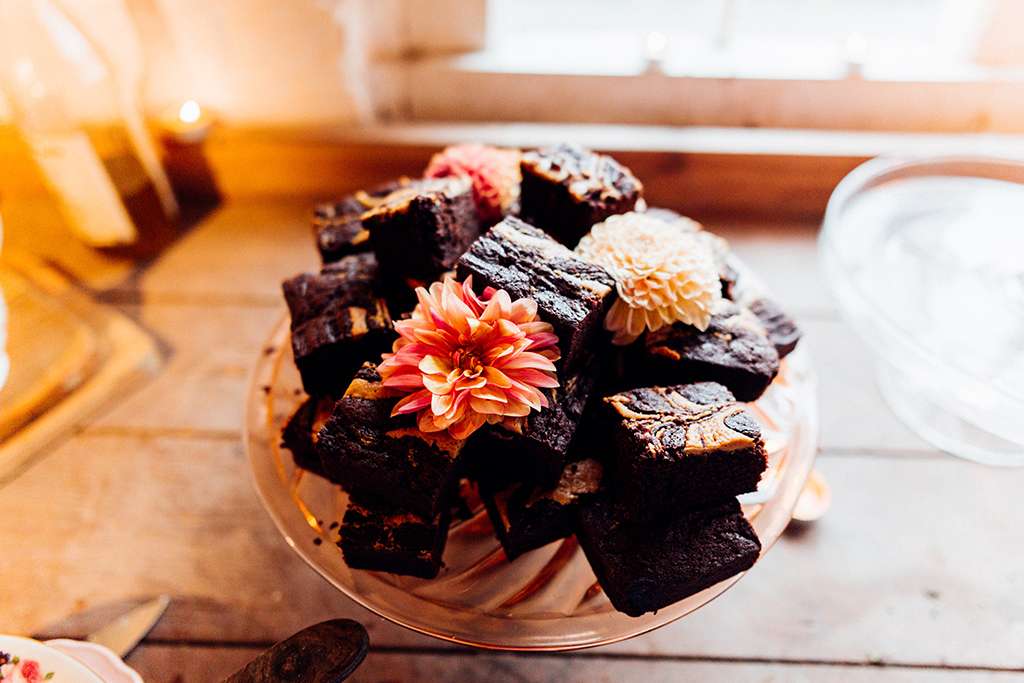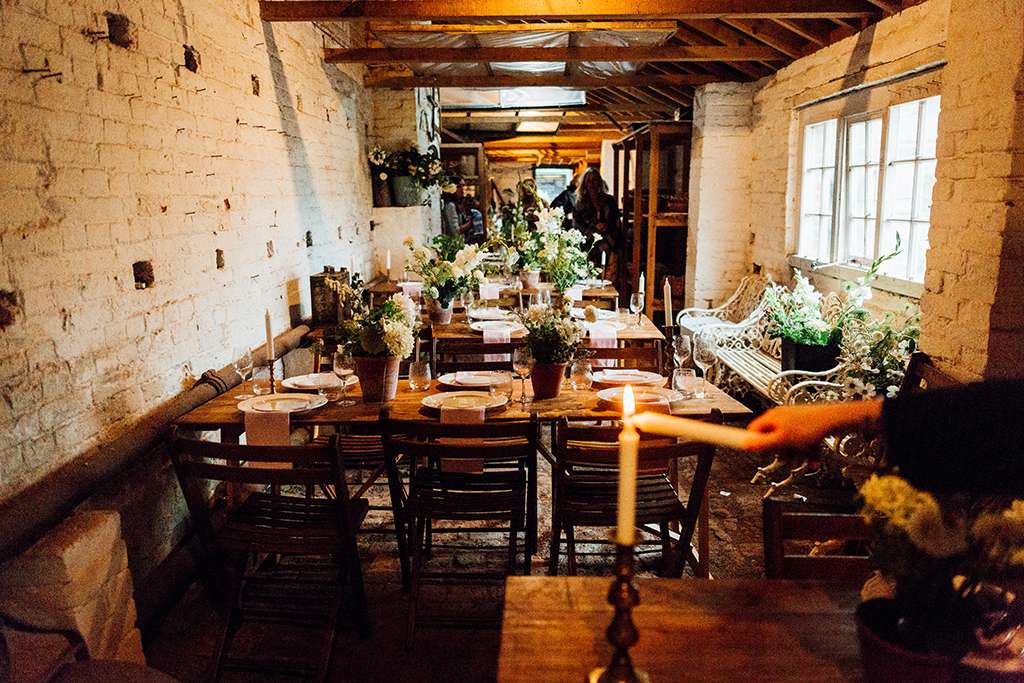 After a reading from Captain Corelli's Mandolin, they exchanged the rings, had their first kiss and walked back down the aisle together while being showered with dried rose petals that Gemma had collected from her late grandfather's garden she now tends to. "Combined with wearing my grandmothers ring, which she wore for the 57 years they were married, it felt very poignant to be able to include them in a subtle way into our day."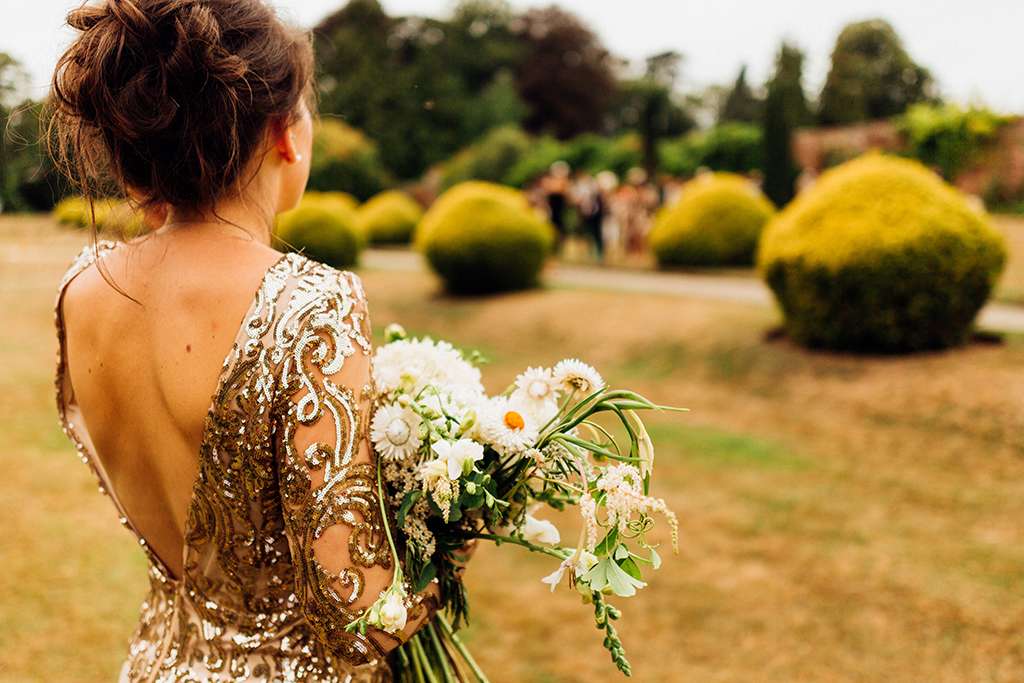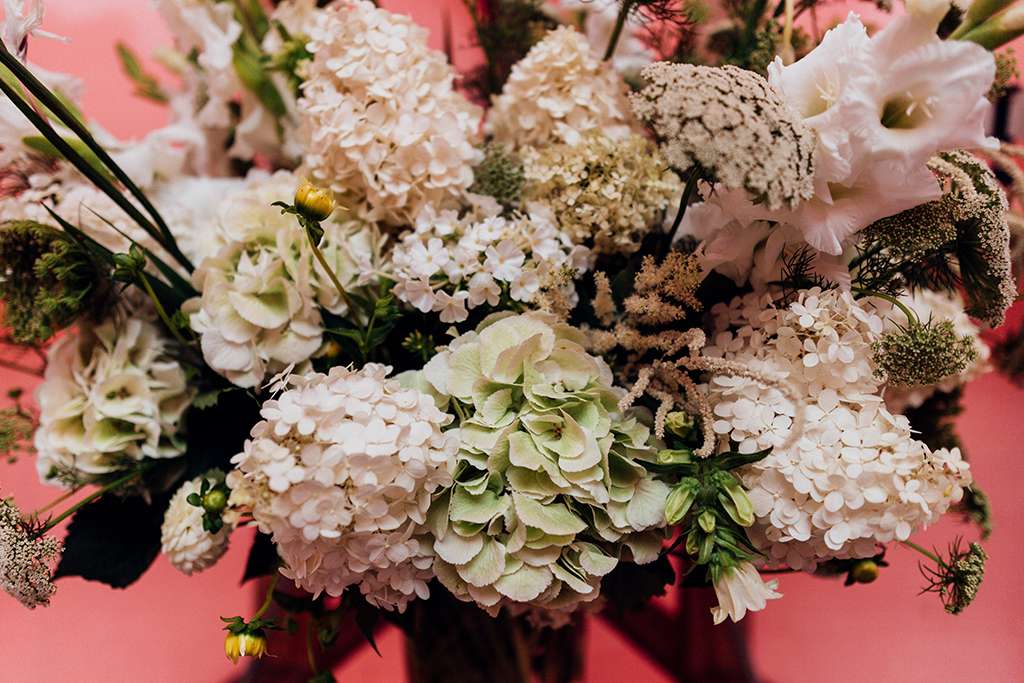 Their guests were then led back into the walled garden to enjoy botanical cocktails and gourmet picnics by the lake – while the weather allowed, at least. "In hindsight, we were a little slack with our wet-weather contingency by the lake. The sky burst after 30 minutes and we were left huddled under ugly gazebos. But at least we had gin!" They managed to get at least a little row out onto the lake, where they (lovingly, of course) had their first married argument because they couldn't sync their rowing.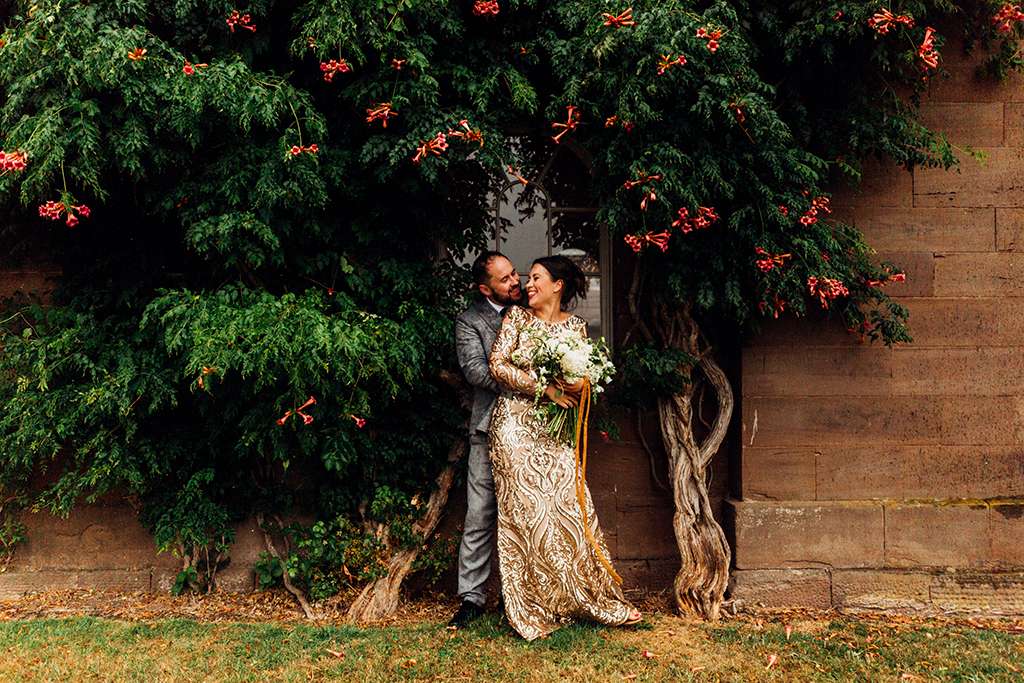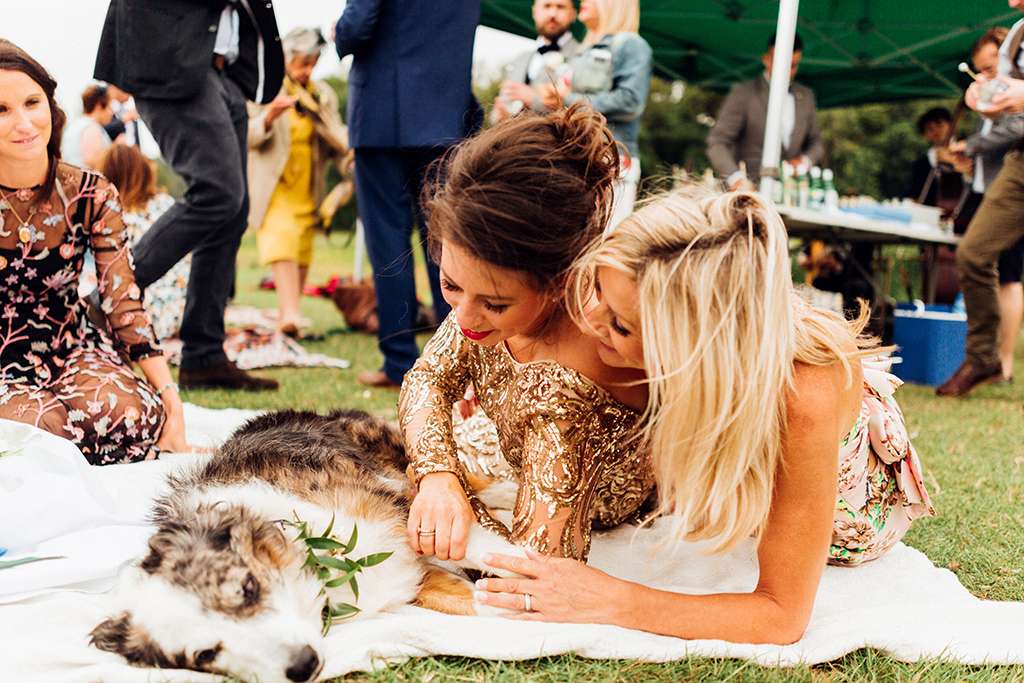 "Rain and arguments aren't perhaps the archetypal goals for a wedding day, but looking back we now laugh and remember those little moments, and many more, fondly. Our favourite thing about planning our wedding, though, was keeping it a secret; it meant we were free to make our own decisions without being swayed by external influence. There's so much pressure to have a perfect, 'conveyor belt' wedding these days. We say – ignore all the homogenised ideas you see on social media and plan each detail from your heart."