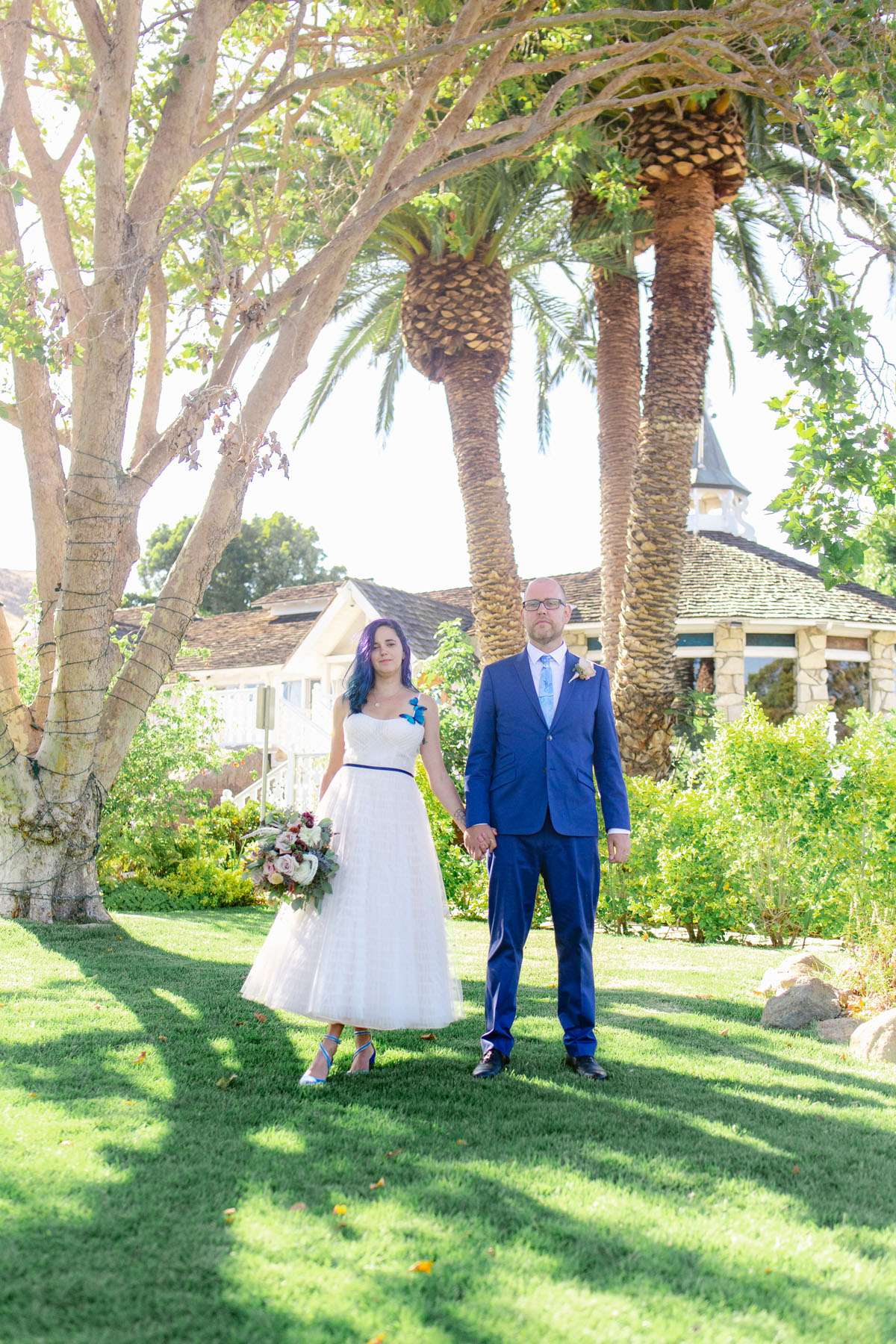 Embracing their love for whimsical elements, old Hollywood charm and kitsch, Victoria and Alex handcrafted a wedding filled with a vibrant blue colour palette and creative, handmade details. Held at The Madonna Inn, this San Luis Obispo icon was the perfect venue for their maximalist day.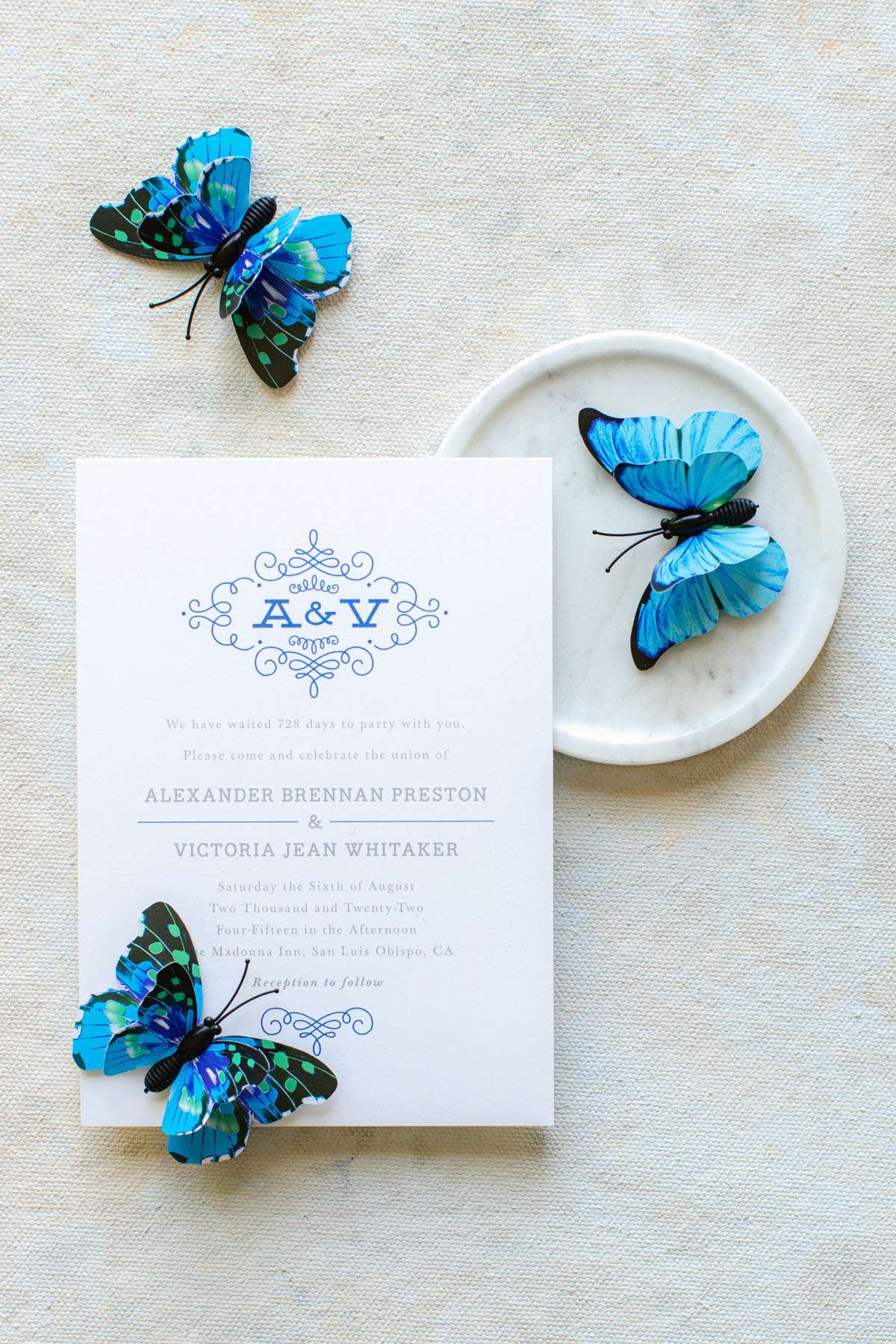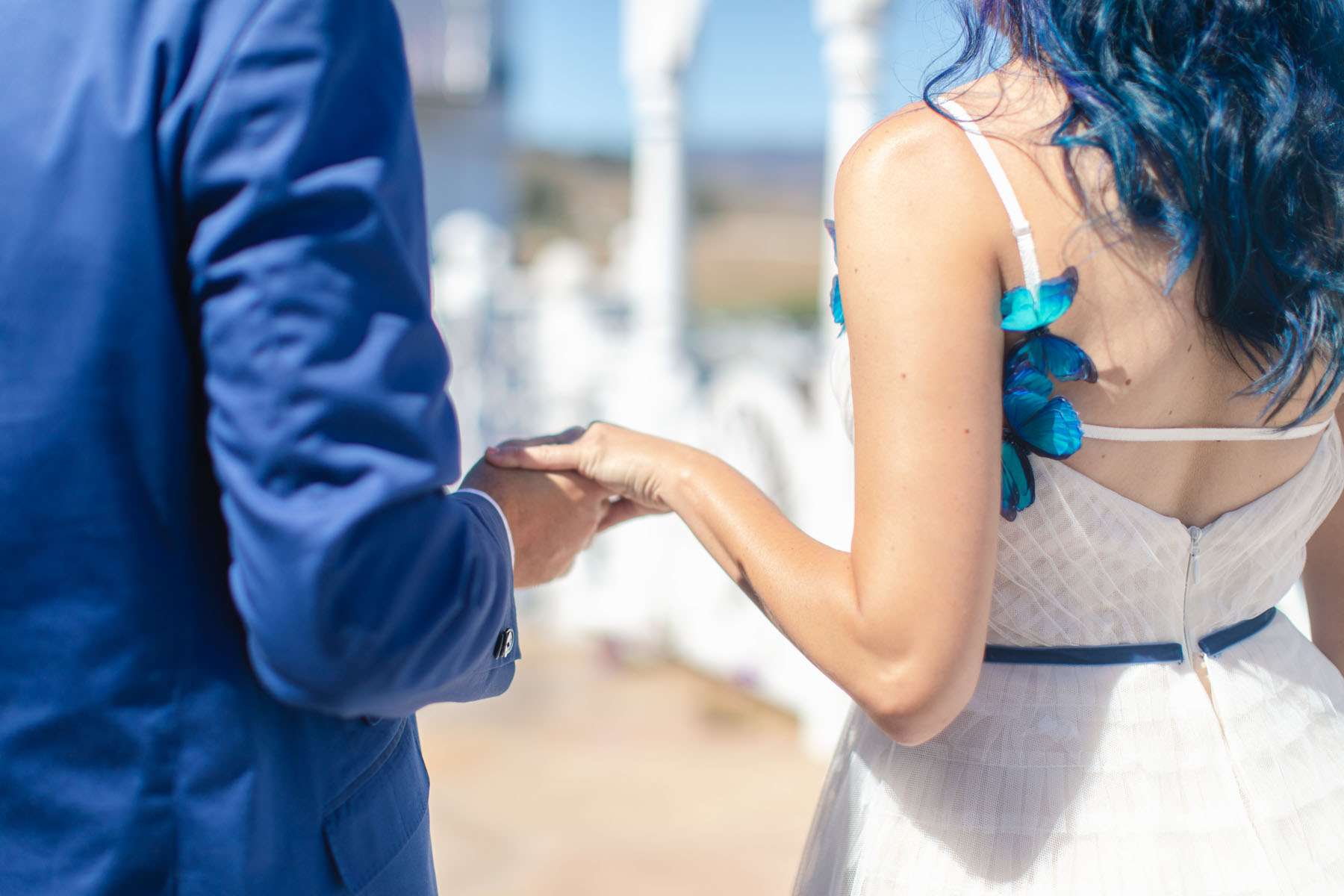 "We wanted the wedding to be fun and joyous", Victoria said. "We aren't traditional by any means, but we did want the event to be two things: unique and fun, We were inspired by PeeWee's Playhouse… I'm only half joking, but we love kitsch and camp. The wedding party wore cobalt blue and carried blush-coloured bouquets. Pastel rainbow colours were used in the centrepieces and flower girl dresses."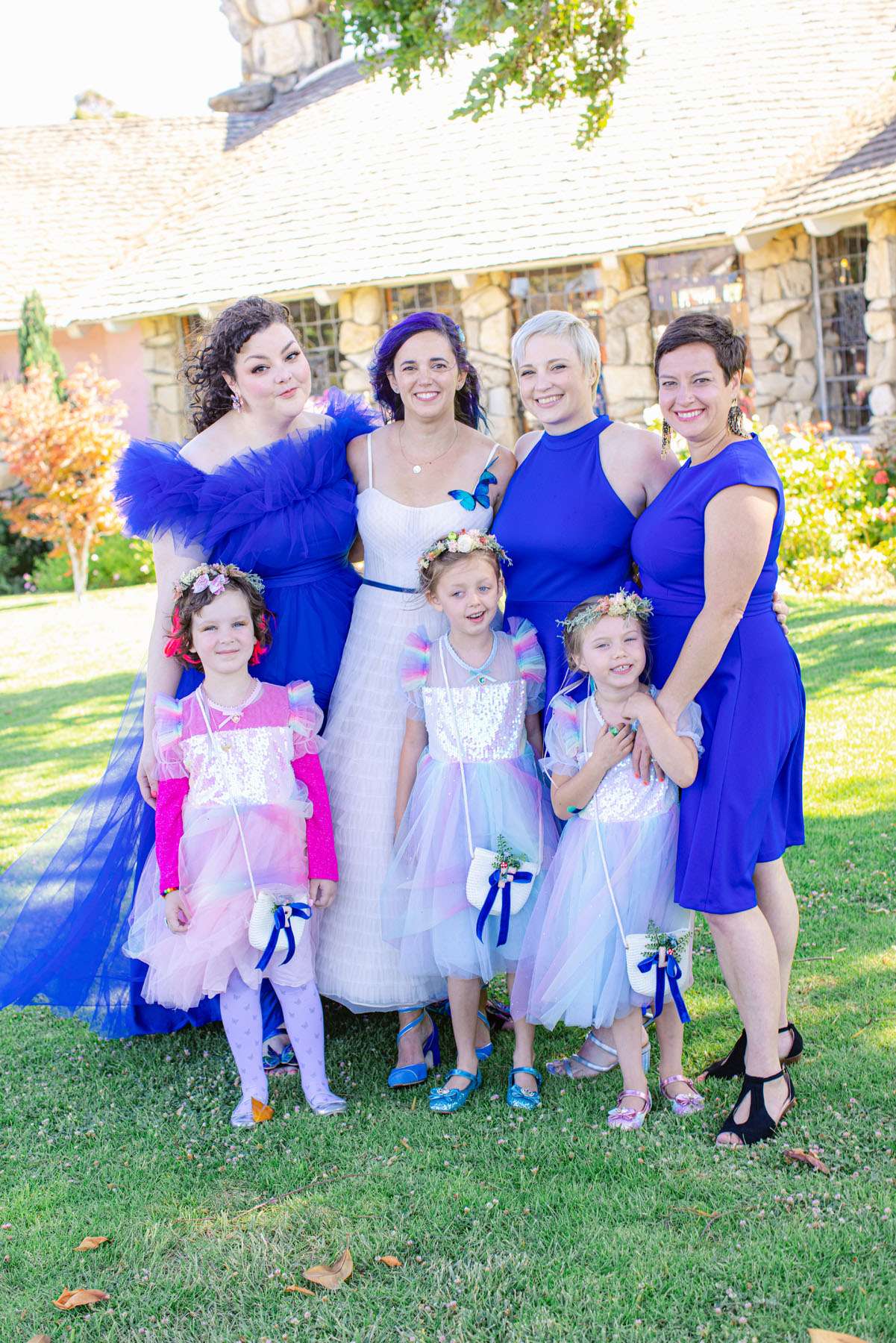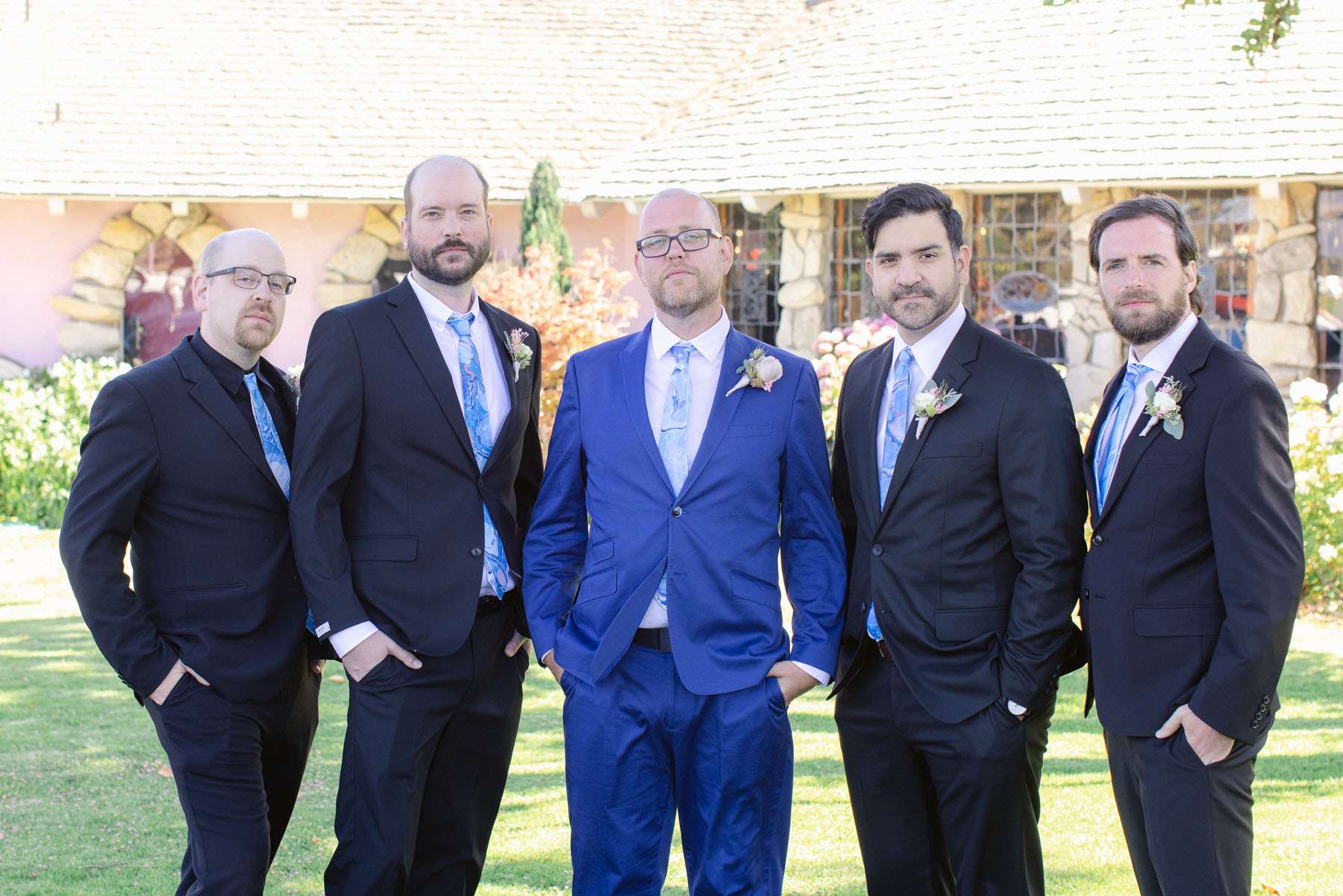 This artistic couple bride made so much for their wedding, from the terrarium centrepieces, the glittered plastic animals and the polymer clay cake topper. Victoria even hand-marbled the ties for the groom and groomsmen. "Although planning and creating all of these pieces took a good deal of time, it was less expensive than the more traditional alternatives and we really enjoyed the process", she said.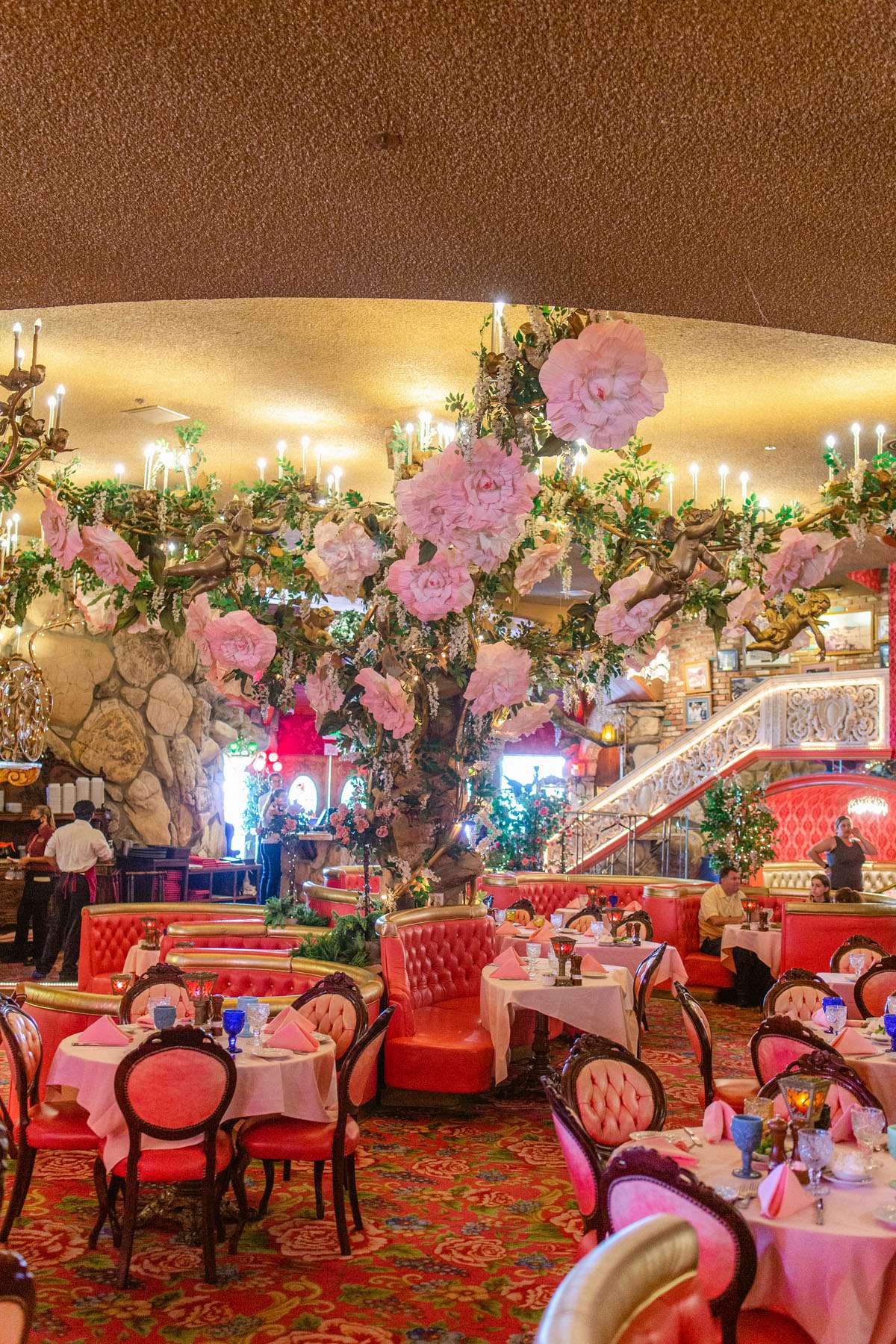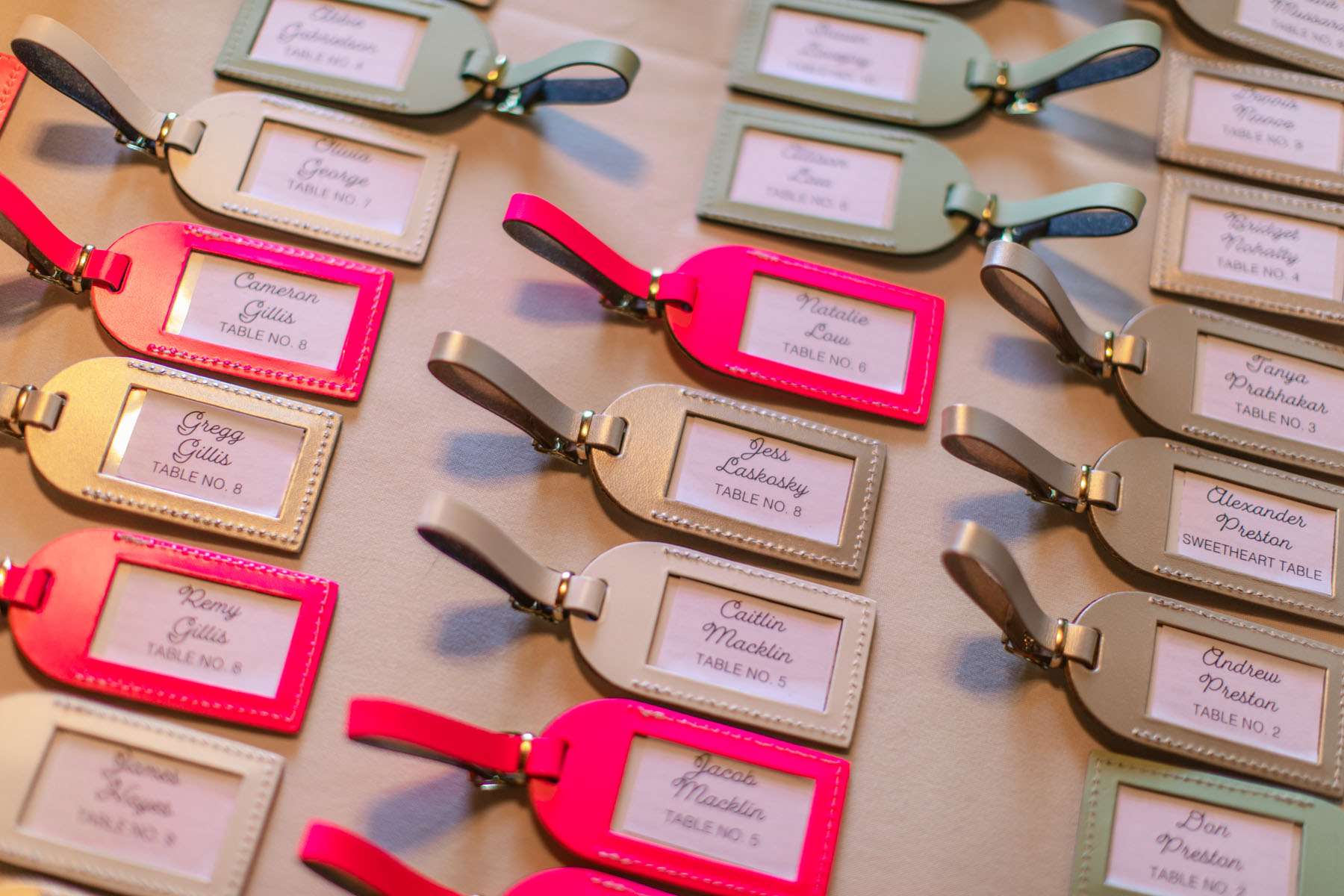 The ceremony kicked off with an explosion of joy as the wedding party danced down the aisle to Redbone's Come and Get Your Love. Victoria's uncle, who has performed all of the weddings in her family for decades, led the ceremony, added a heartfelt and personal touch. Their self-written vows brought both tears and laughter to everyone watching.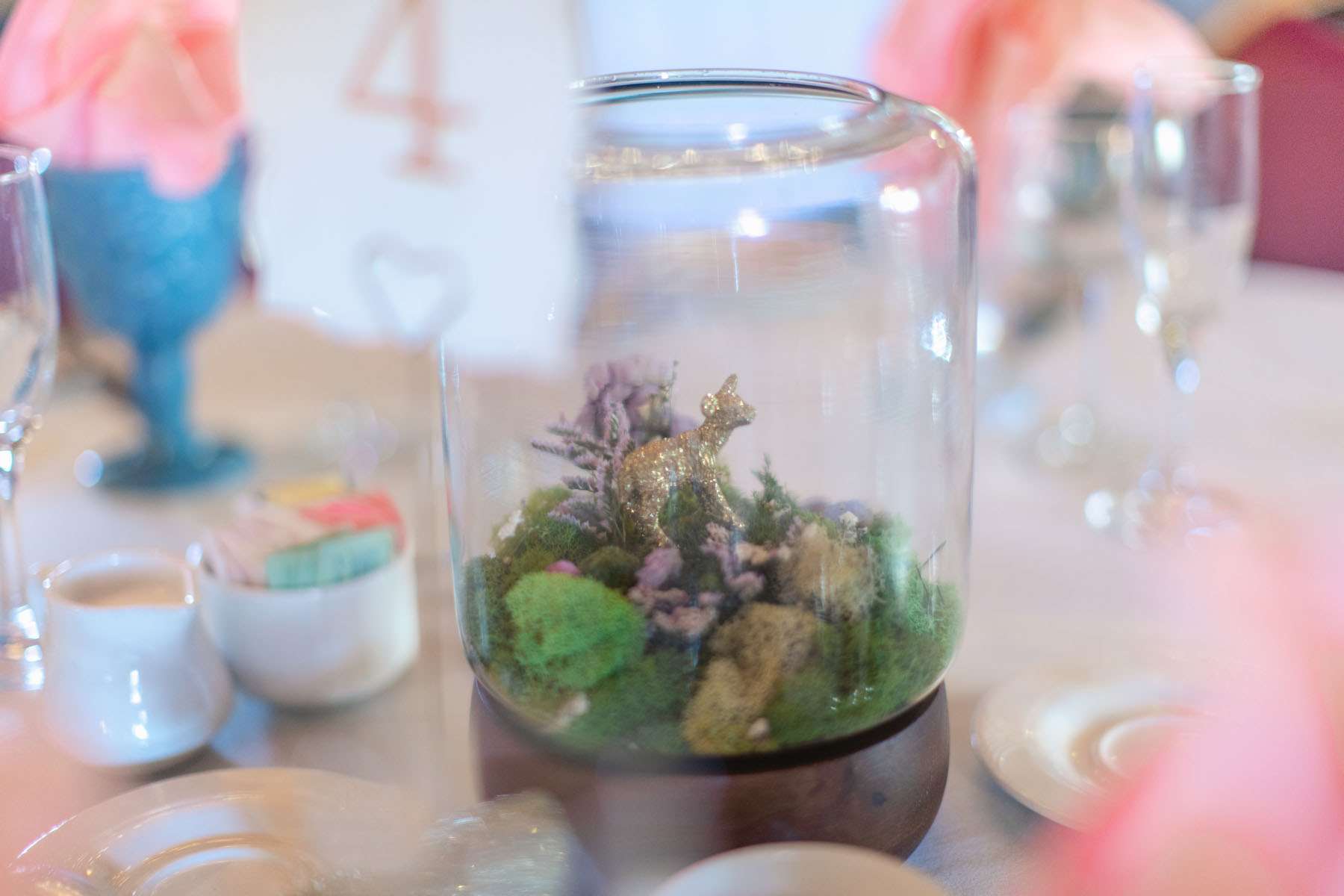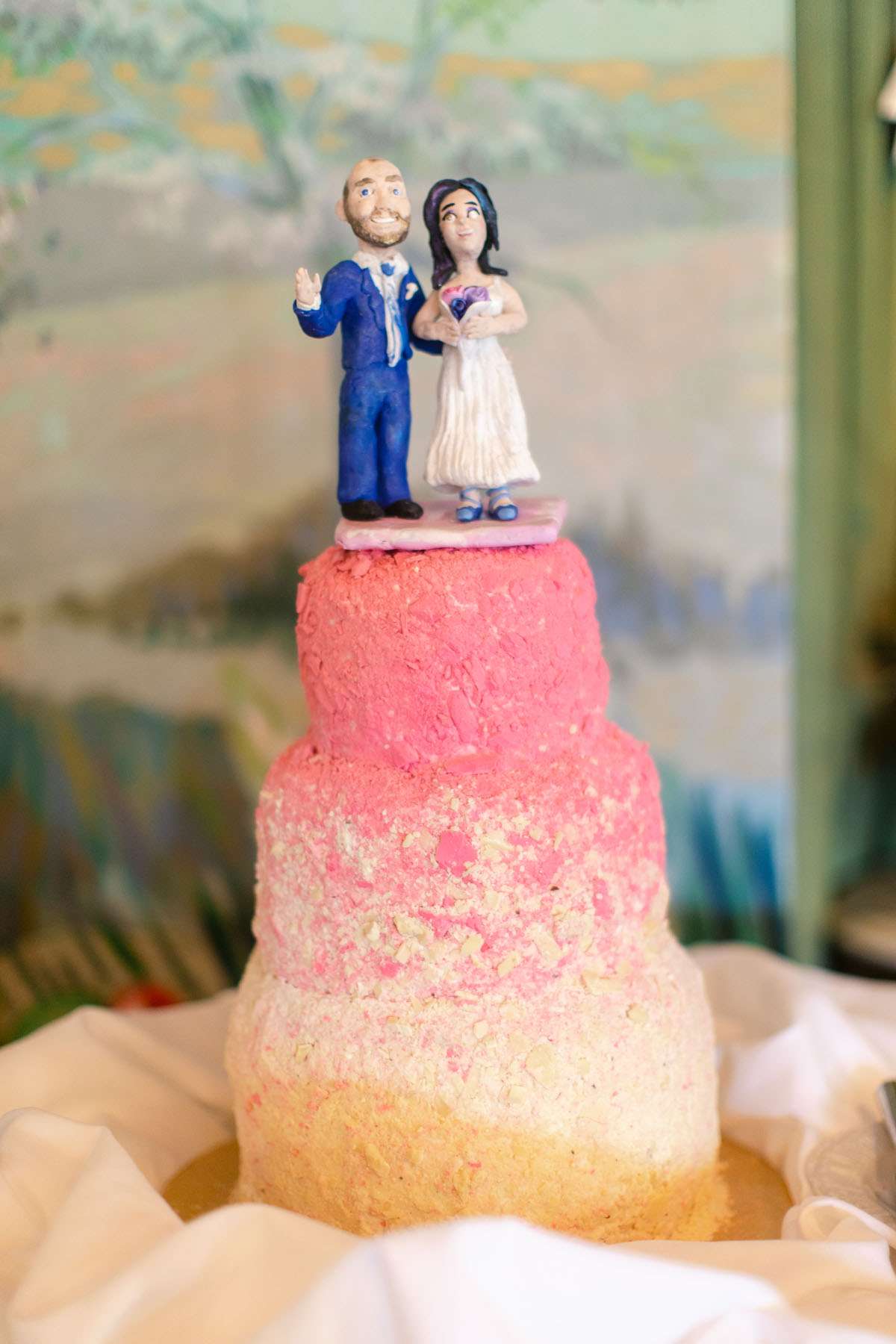 Reflecting on their favorite moments, Victoria shares, "It was just so lovely to see everything finally come together after two years of waiting. The room was filled with so much love and beauty. We revelled in seeing all of our friends and family when parading through the room and stopping to chat at each table. All of the planning and work that had gone into creating the handmade elements was so worth it. It was delightful to see the centrepieces I had made throughout the room. The cake topper Alex made worked perfectly with The Madonna Inn's famous pink chocolate cake."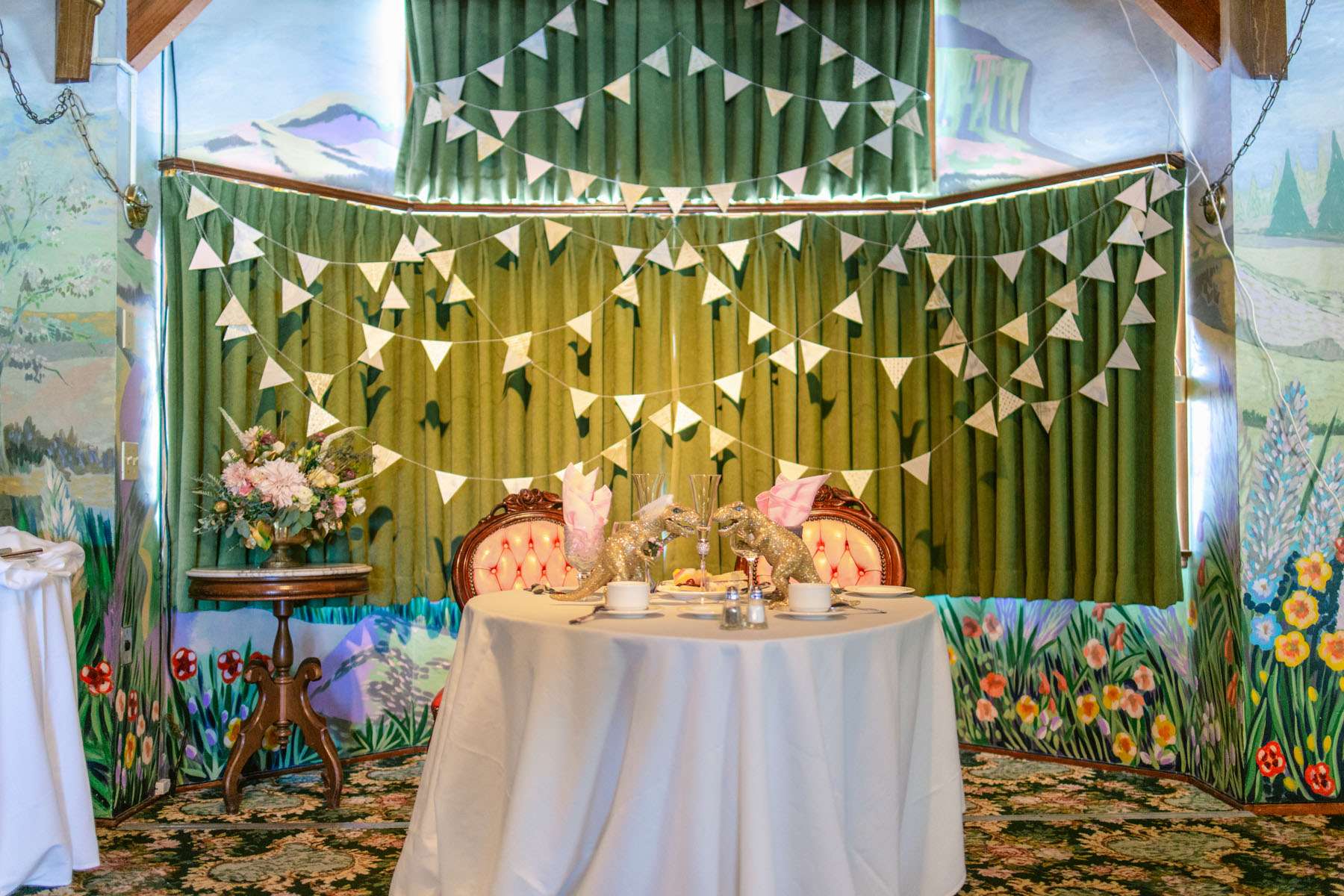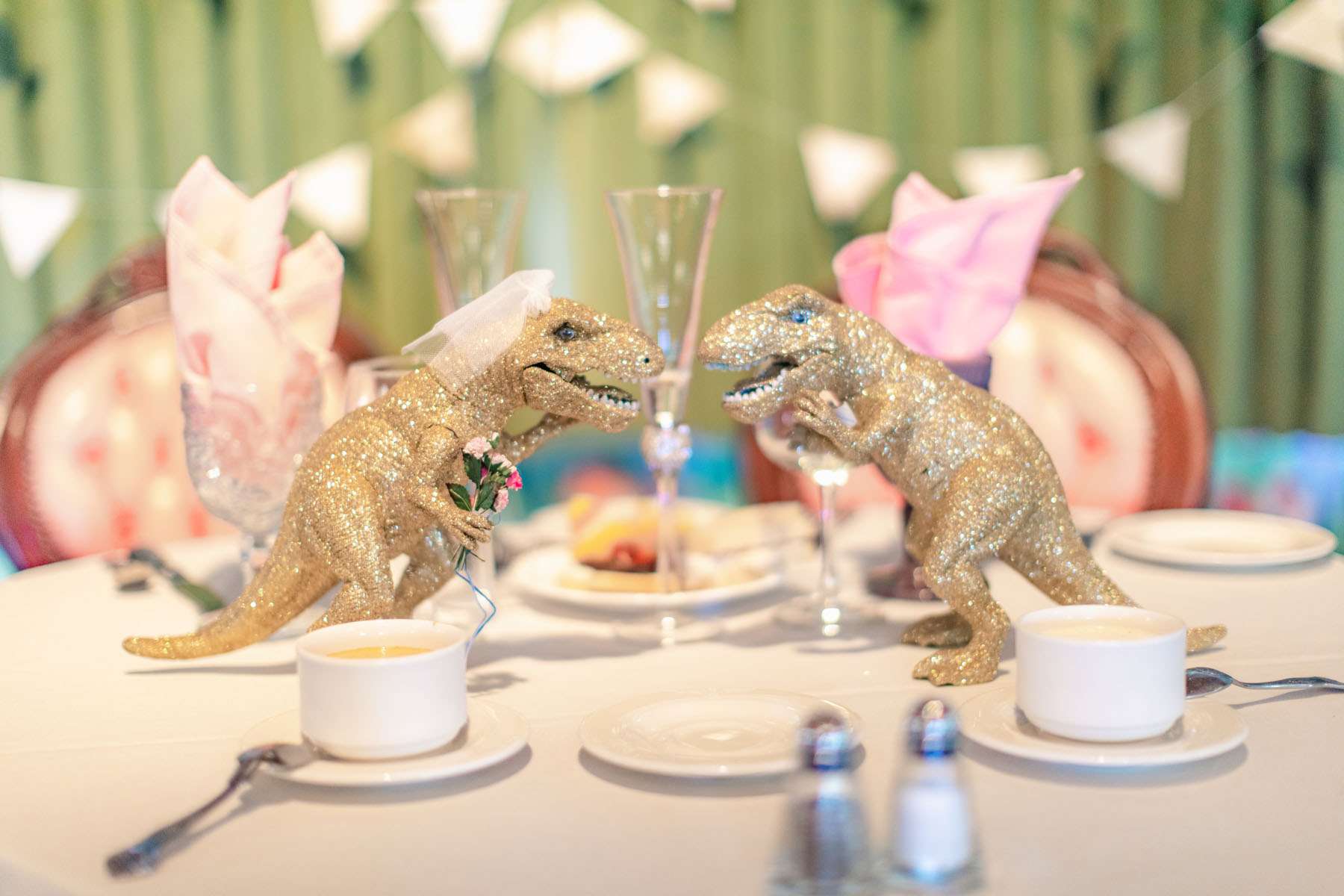 In retrospect, Victoria advises future engaged couples to enjoy the planning process but also remember that what comes after the wedding is the most important thing. "It isn't about the wedding, it's about the marriage", she concluded. "The marriage is what you are getting at the end of the day. The wedding is just a bonus, so have some fun with it and try not to take it too seriously. Something is likely to go wrong, but your guests probably won't even notice so just go with it and enjoy your moment."