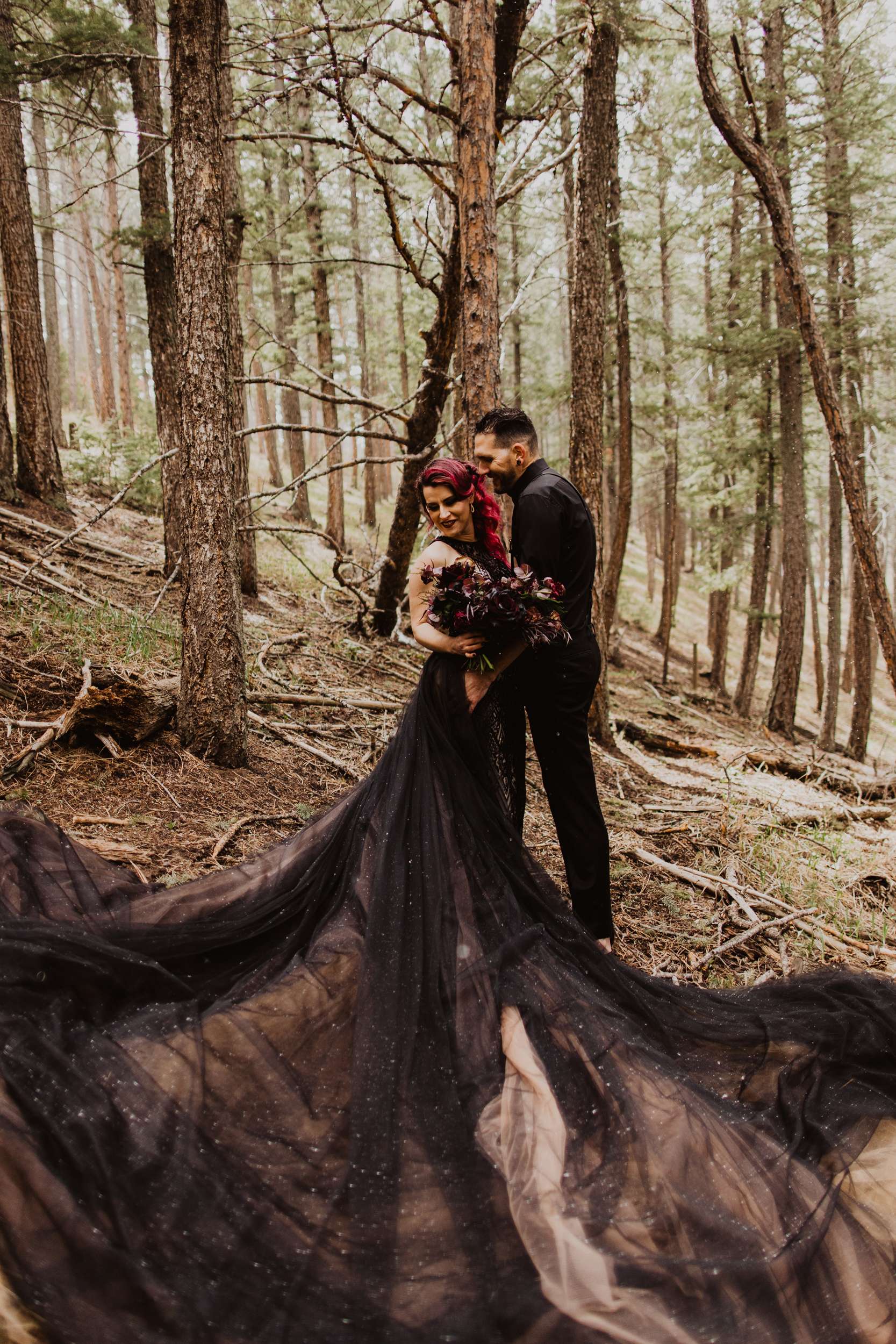 When Jess and Steven planned their wedding, they wanted to create an unforgettable day that was mysterious and magical. Married at Moss Denver in April, they wanted to create a mysterious and magical atmosphere that was sophisticated and edgy. They used deep, dark colours and embraced a "Harry Potter meets a dark secret society" theme that was inspired by both the forest and urban, industrial environments.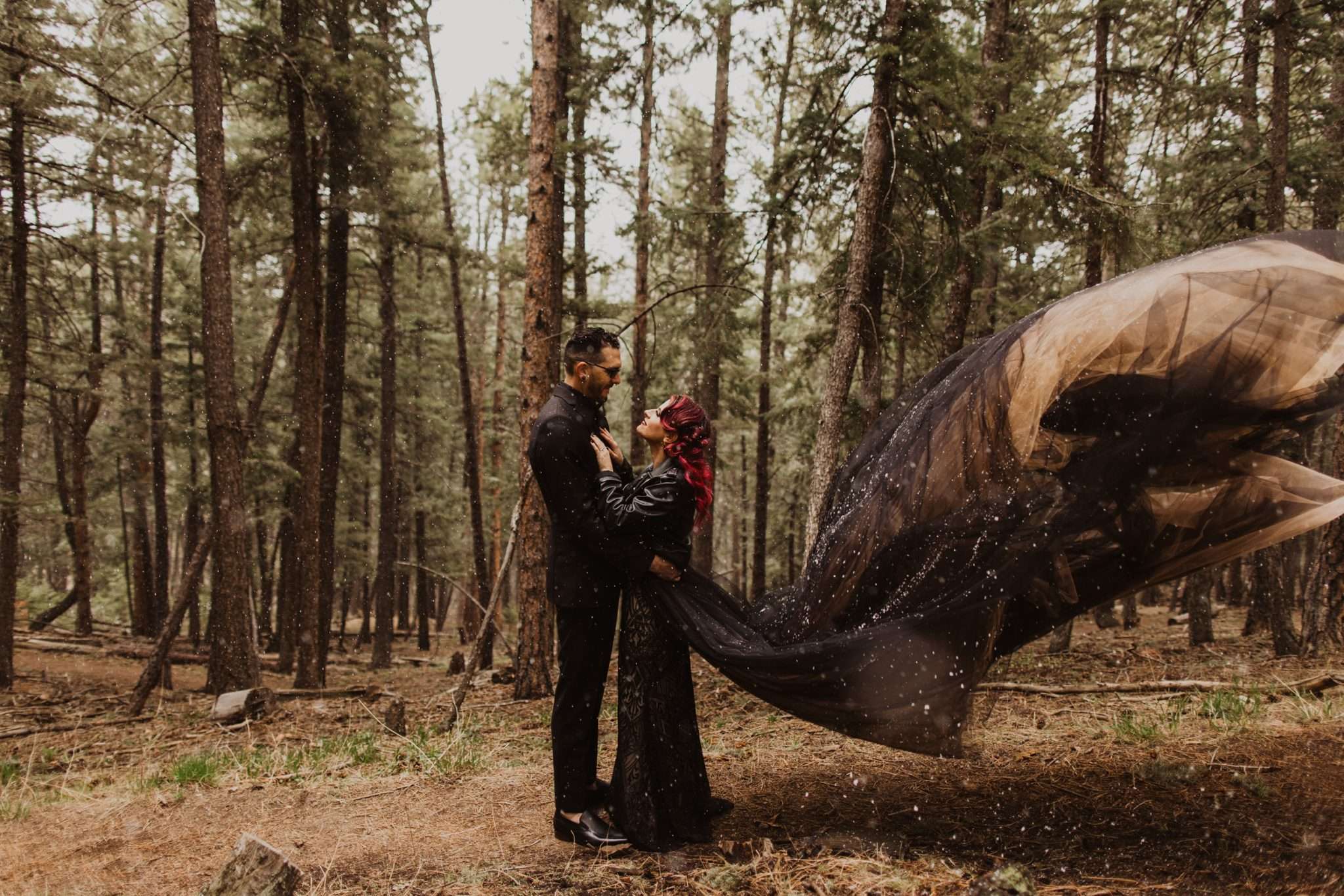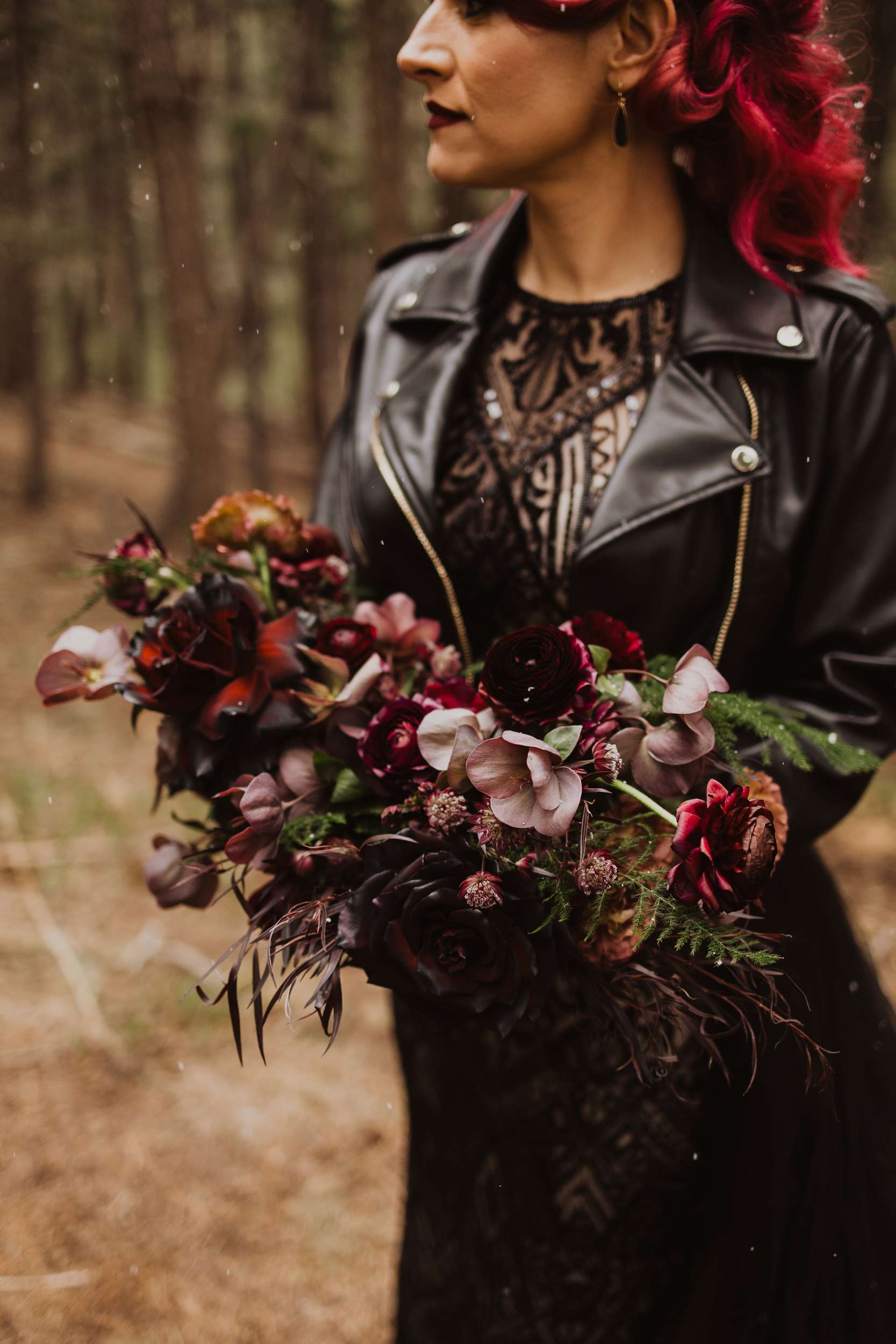 The bride wore a black beaded fit and flare gown by designer Sophia Tolli with a custom black and nude tulle train (nicknamed 'Ruby') that was a real showstopper. Steven donned a sleek all-black suit by Indochino to complete the couple's edgy and modern look.
"I did have a tough time finding a dress, that was probably my biggest challenge," Jess said. "I felt obligated to wear white and I just couldn't find anything I liked. That's when I realised I wasn't a white dress bride and I needed a black dress. Then everything seemed to fall into place." It did end up being one of the most expensive things of the day, due to the alternations needed and adding the train, but in the end, it was exactly what she wanted.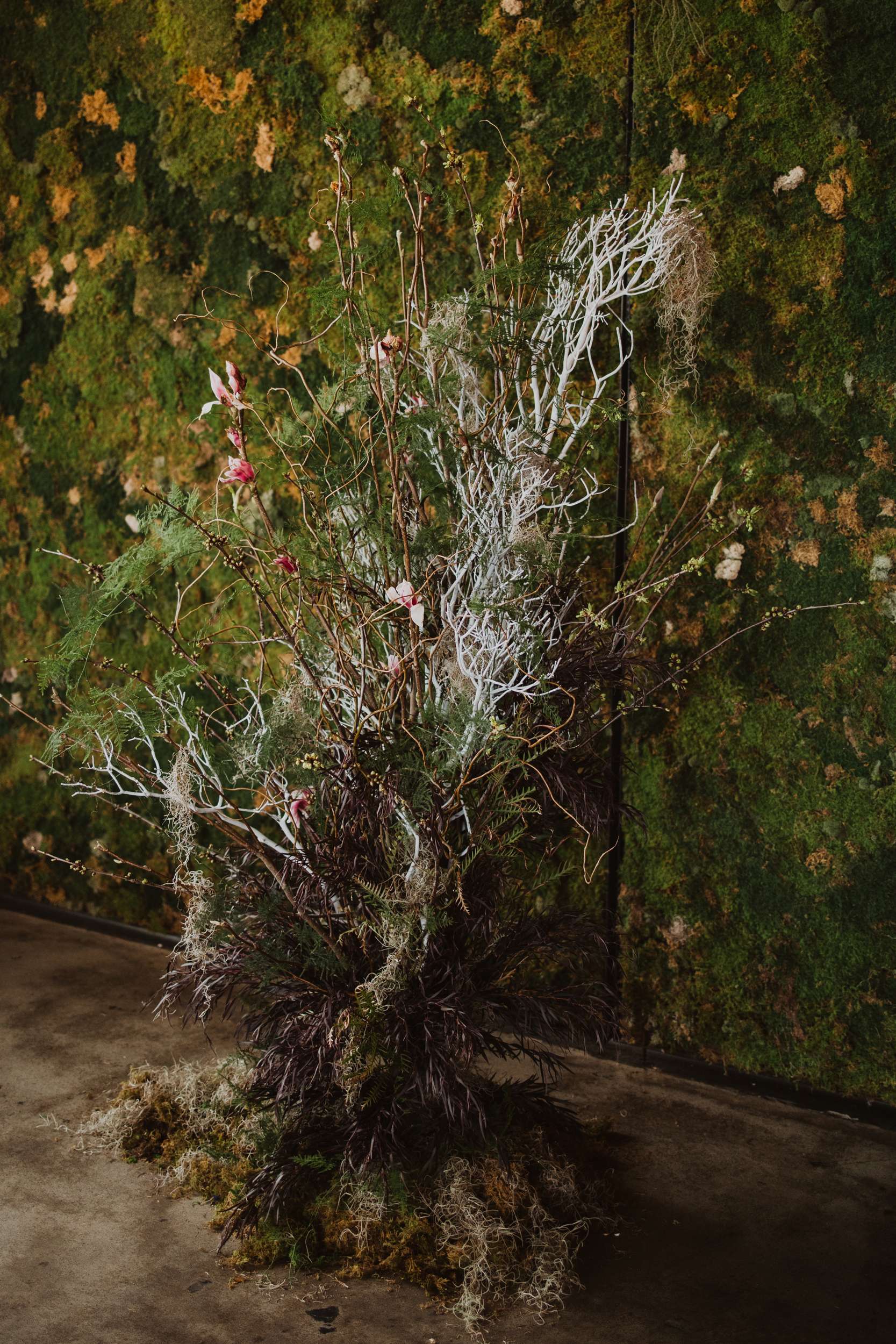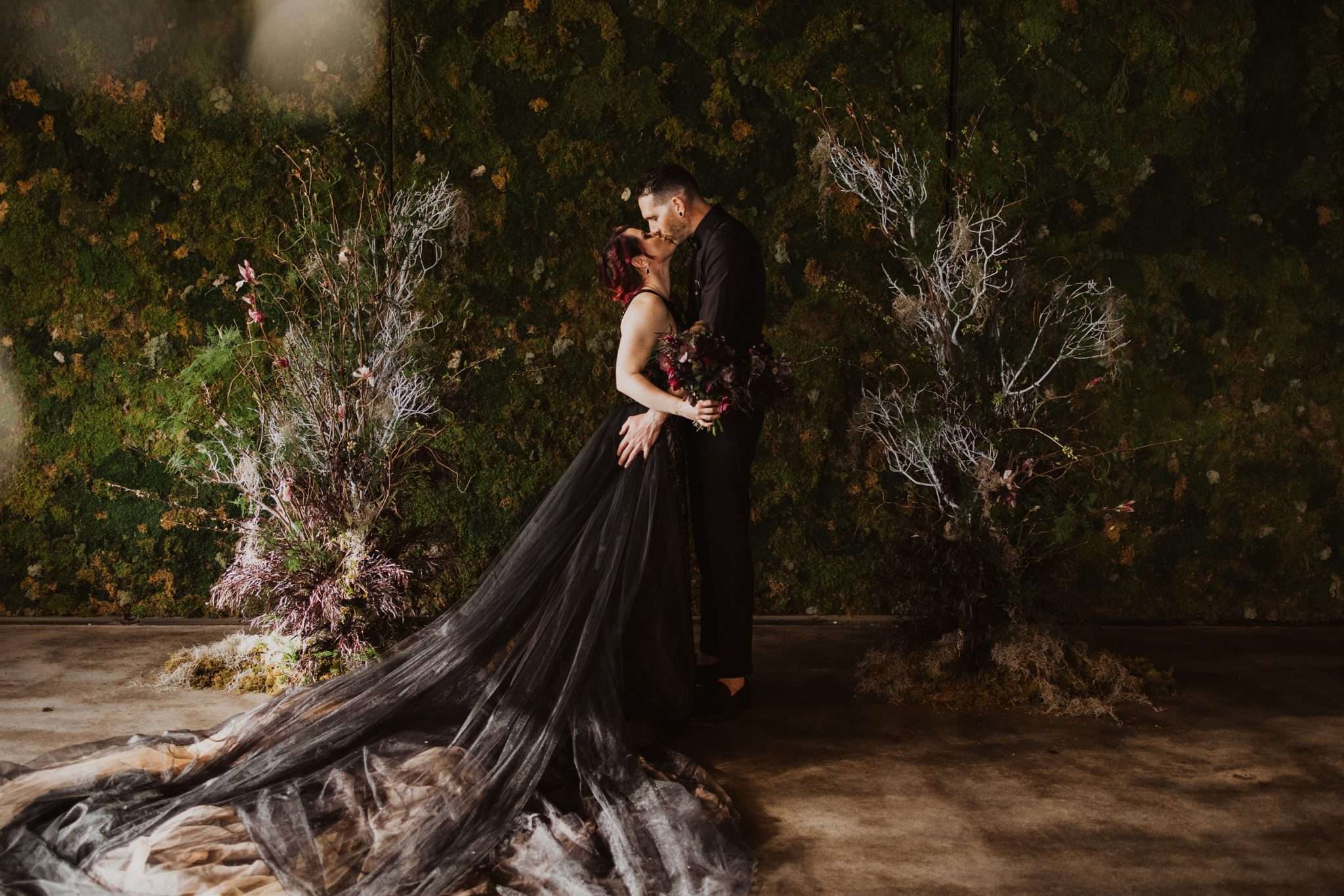 The couple's invitations added to the mysterious vibe with black-on-black printing, featuring only the date and the website. Local industry talent in Denver came together to create the perfect day, including flowers by RLY RLY Studio, wedding planner, A Bride's Best Mate and photographer Ashlee Crowden.
"One thing we wish we'd known before we started planning was just how MUCH wedding stuff is out there – it can be overwhelming!" Jess explained. "When we first got engaged and started looking at wedding stuff, we were so excited and then quickly realised we had no idea what we were doing so we panicked. That's where our wonderful wedding planner came in!"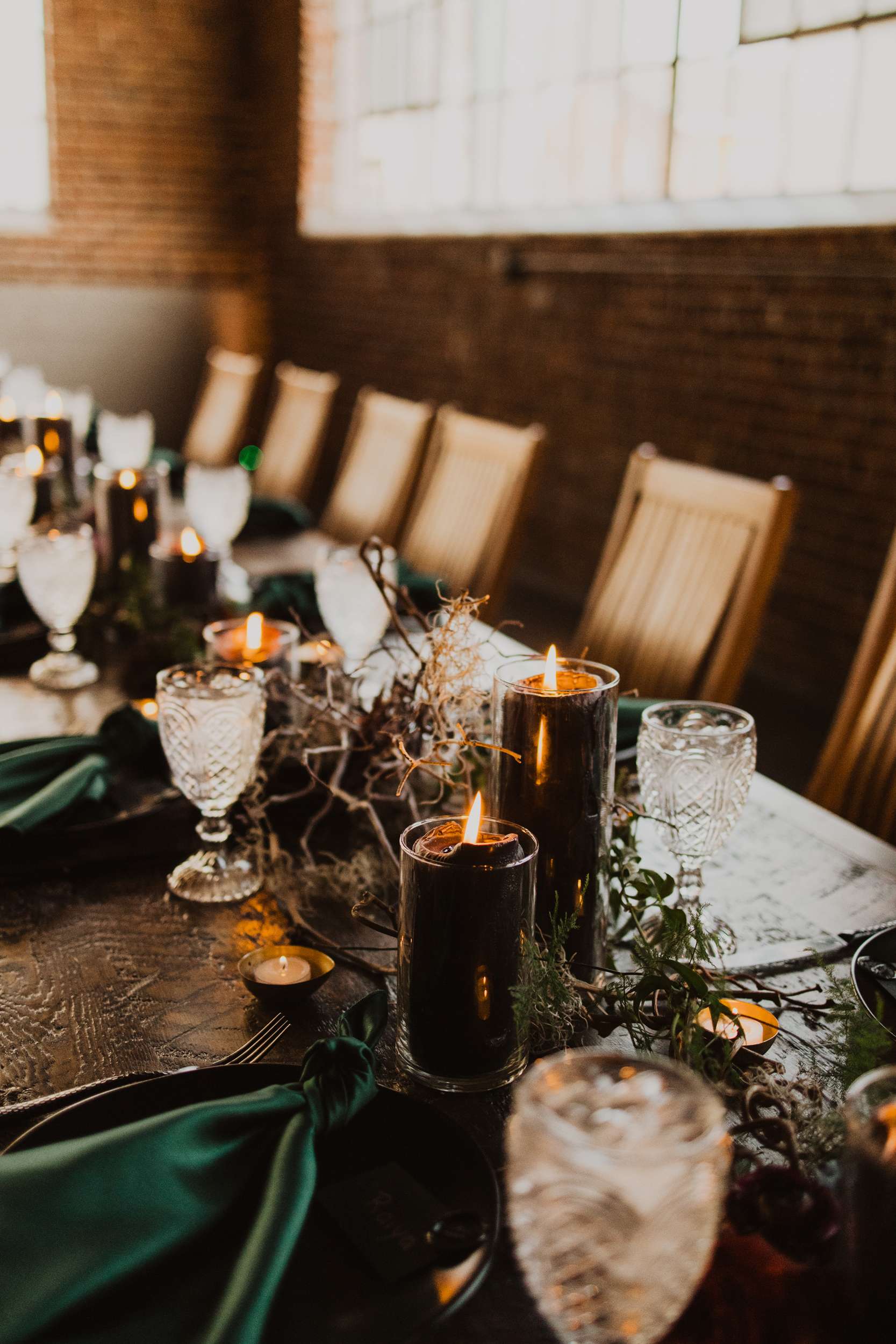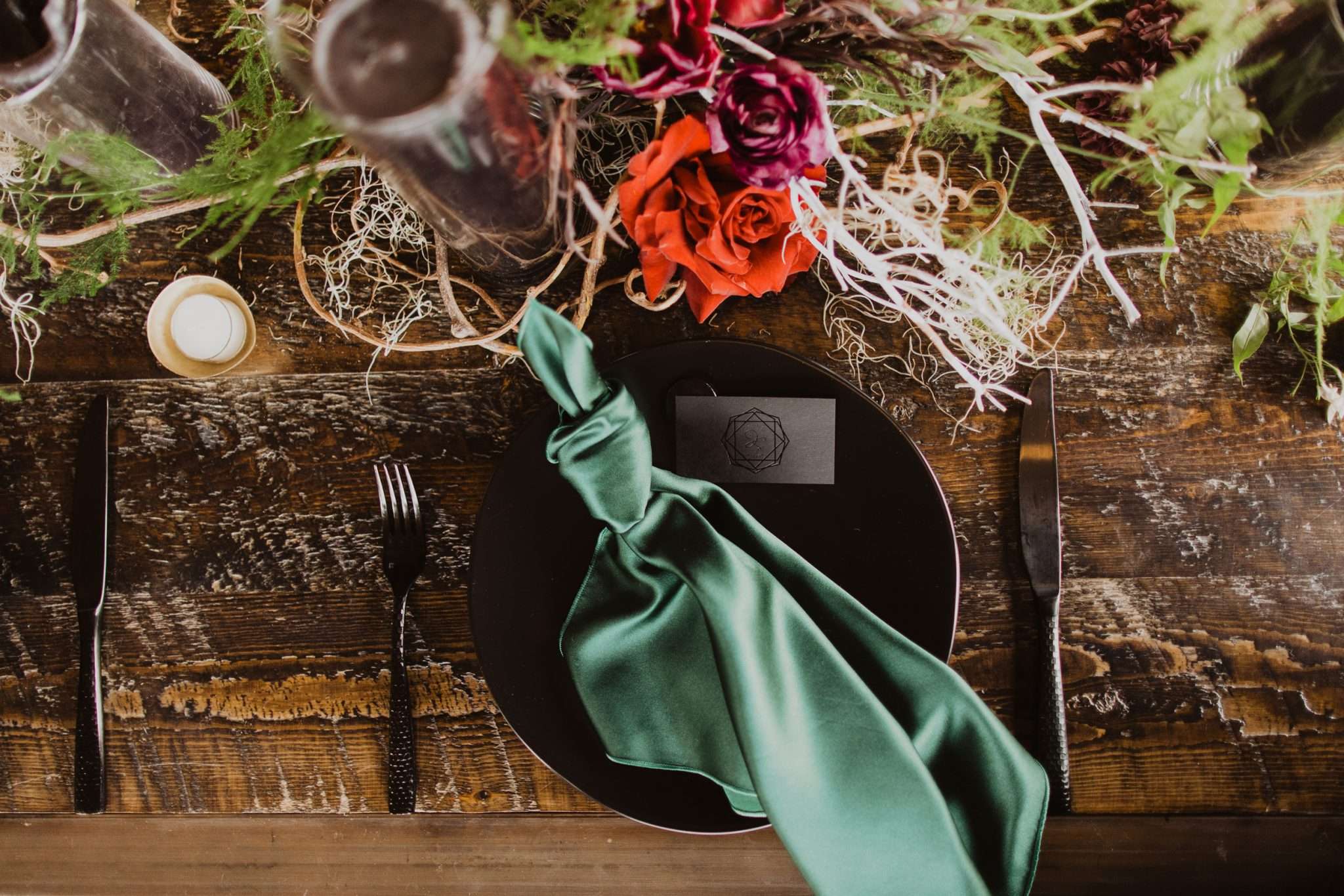 The ceremony was short and sweet, with Jess walking in to You & Me by Dave Matthews band and the couple walking out to Black Wedding by In This Moment feat. Ron Halford. "We didn't worry about tradition at all," Jess said. "More often than not, if something was traditional, we were less likely to want to include it unless the tradition meant something to us personally. We don't like to be the centre of attention so when discussing the ceremony where all eyes would be on us, it was always a bit nerve-wracking. In the end, we kept it short, it was just what we wanted."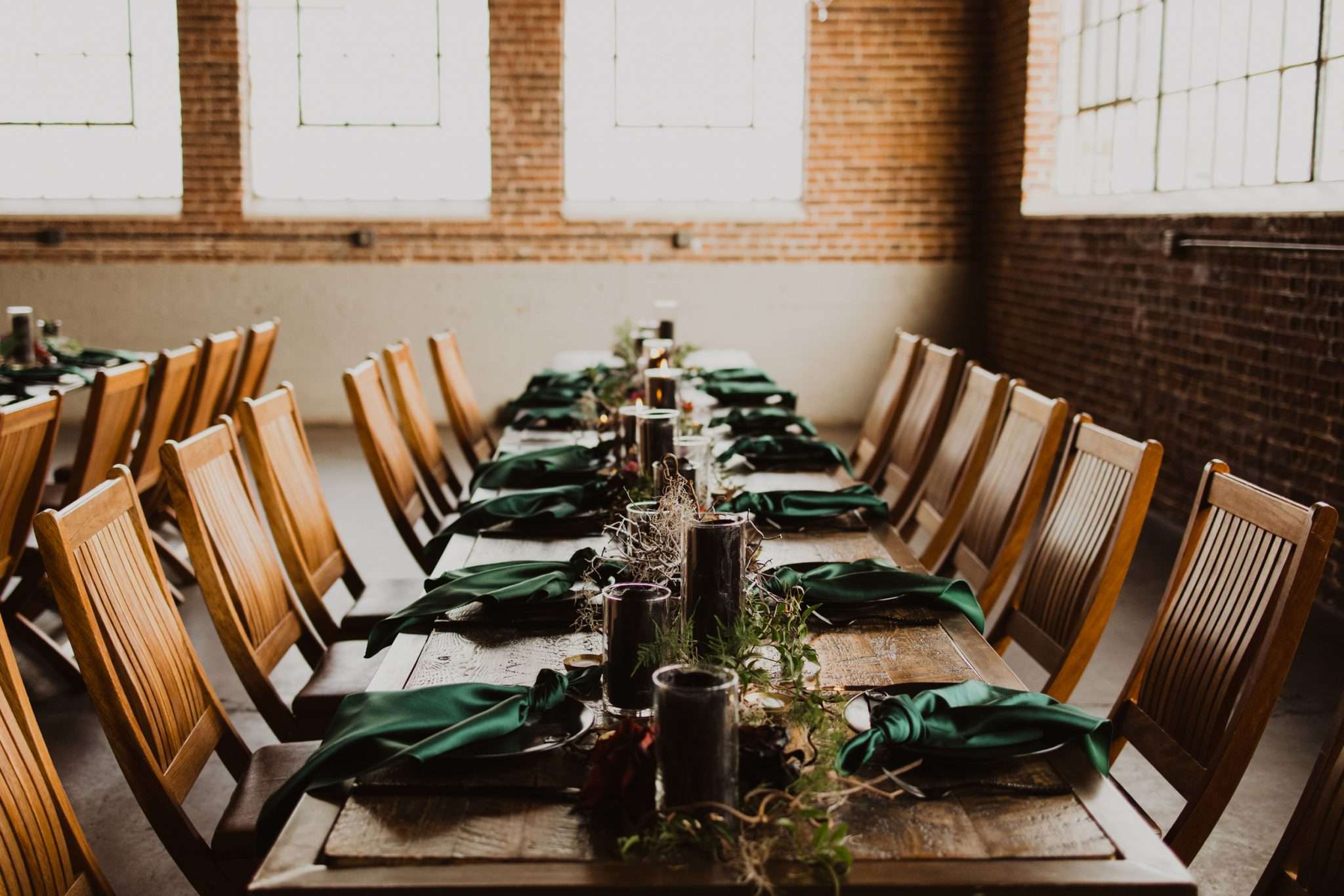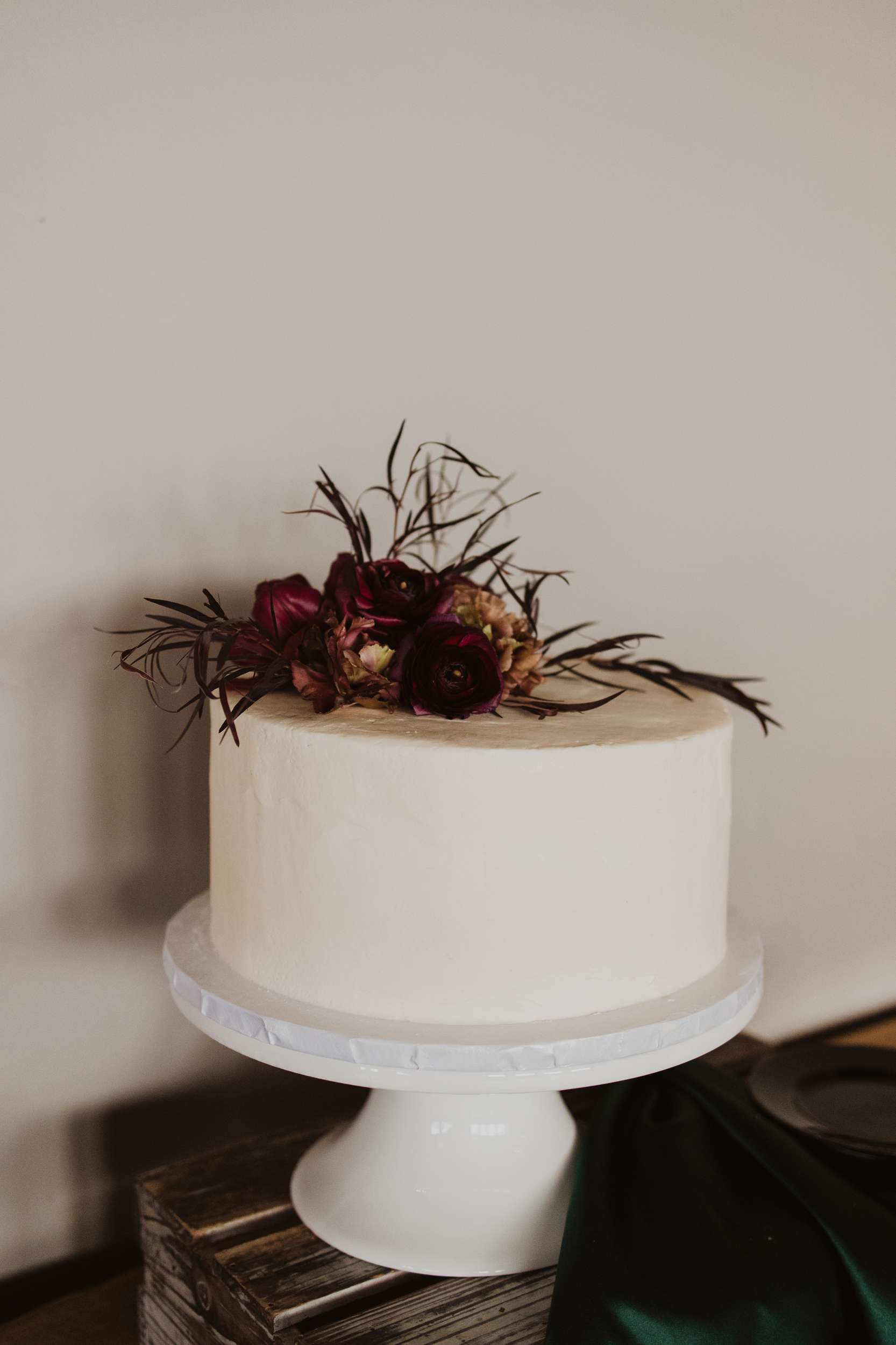 Jess and Steven saved quite a bit of money on their venue by getting married on a Monday during an off-peak season. They also were able to get exactly what they wanted within their budget due to the small size of their wedding. The couple's biggest tip for future engaged couples is to hire a wedding planner or at least a day of-coordinator. "We couldn't have had our wedding without her," Jess concluded. "She made all our wedding dreams come true!"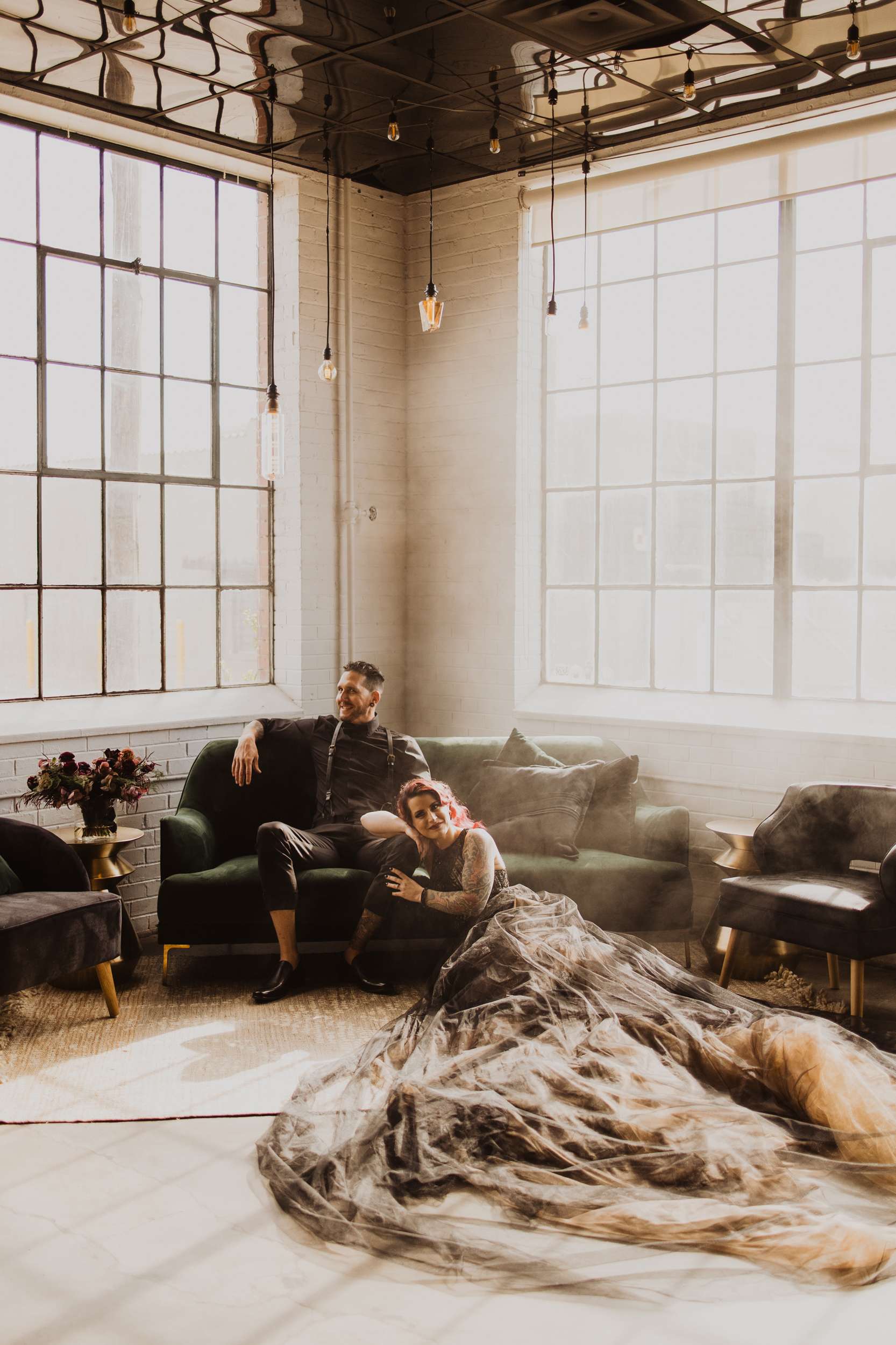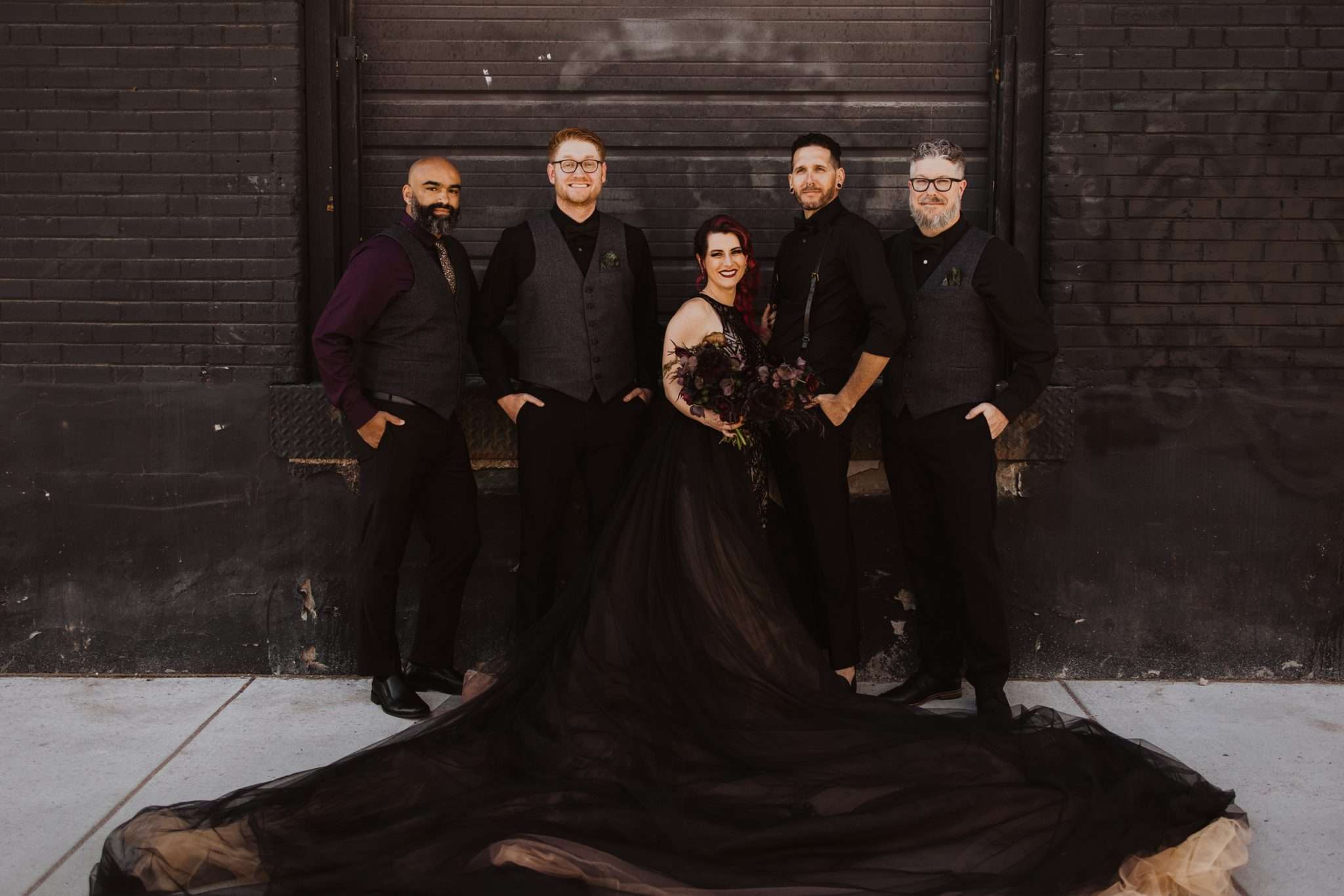 Jess and Steven's wedding was a beautiful ode to their unique style and personalities. From the black dress and all-black suit to the edgy music choices, this couple's wedding was a stunning example of how to create a mysterious and magical day that is still dripping with romance.