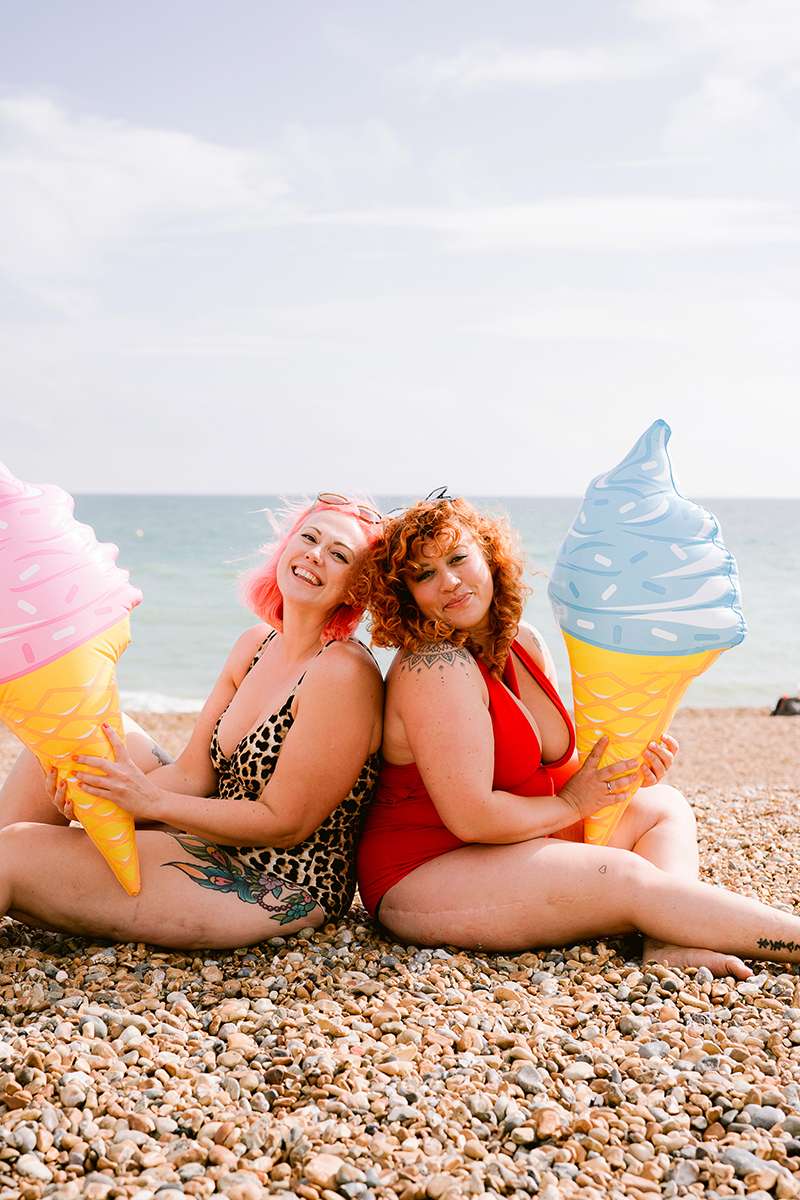 You've finally finished with the stress of wedding planning, hurrah! However, there's another exciting life moment to plan post-wedding and that's the honeymoon.
In my experience, people tend to fall into two camps – either you're entirely thankful to be rid of the stress of wedding planning or you're missing the project. I personally enjoyed planning my honeymoon more than the wedding. It's exciting to be planning the trip, possibly of a lifetime; anticipating a special getaway with your newly-wedded sweetie which you'll remember for a long time.
That said, honeymoons are not without anxiety. There are budgets to worry about, post-COVID travel angst, the pressure for 'the perfect trip', bikini body bullshit to navigate and possibly even some "Are we supposed to be having incredible sex every hour of the day?!" thoughts to battle.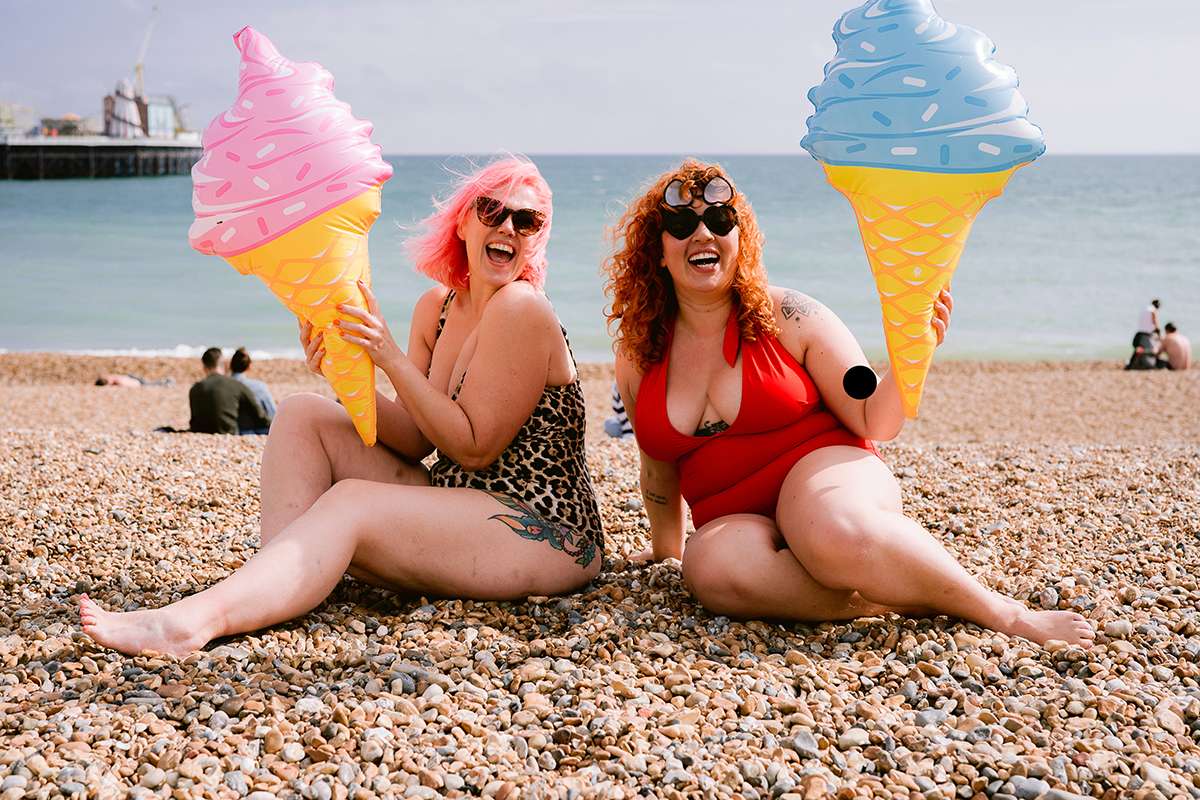 Well firstly, let's reiterate the mantra that we always say at Rock n Roll Bride – particularly when coming up against any comparisonitisis or external pressures coming from friends, family or society – you just gotta do you, boo!
Glancing at some other trad bridal websites and magazines, you'd think that unless you're heading to a remote, expensive location, you aren't having a 'valid' honeymoon. TOTALLY WRONG!
Just like your big day gets to be an expression of you, so does your honeymoon.
If COVID-19 has taught us anything it's how to notice what we value in life. For many couples that meant ditching plans for a big, flashy wedding for a smaller, more intimate affair. This is true for honeymoons too. There's been a big shift in the market with many people choosing to stay closer to home and loving the decrease in expense and travel stress.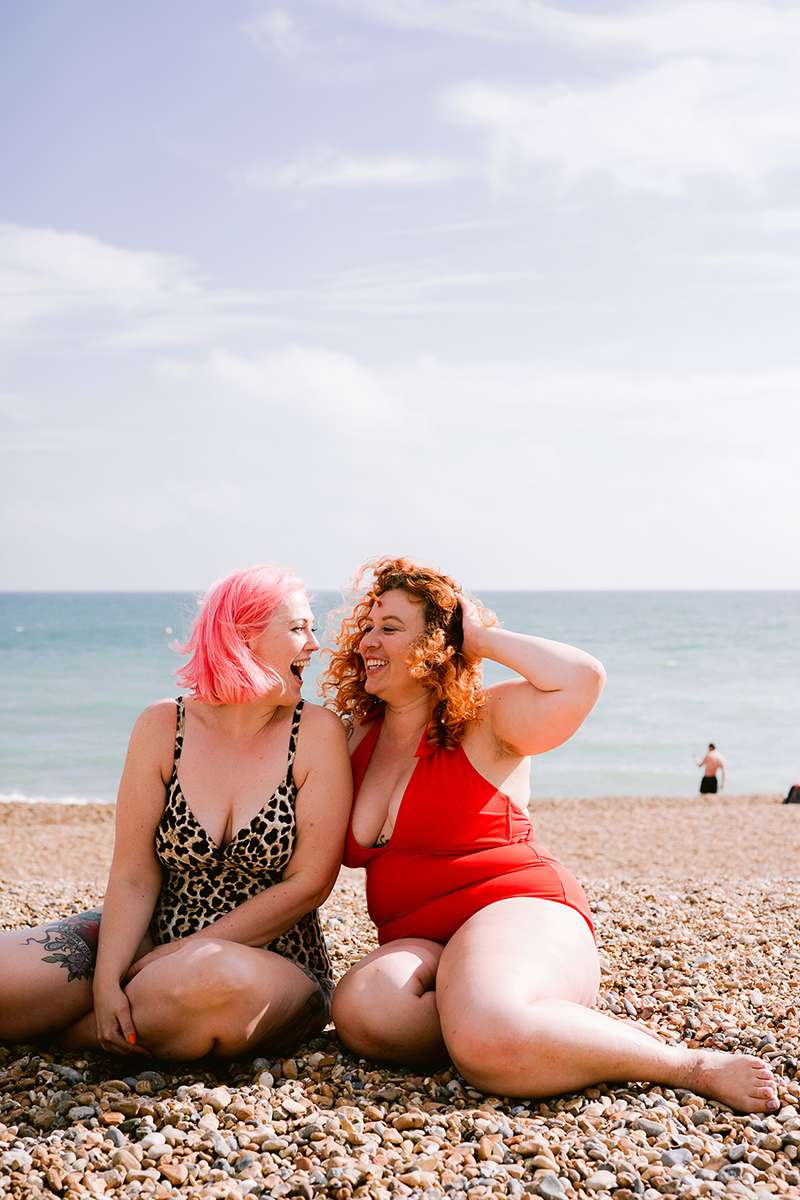 If you're in the UK, there's a myriad of amazing destinations across our island to explore. Sure, the Cotswolds is lovely but there's tons of off the beaten track locations as well. From star-gazing in the outer Scottish Hebrides to island-hopping the Isles of Scilly off Cornwall, cosying up in a cabin overlooking the vast beaches in Norfolk or surfing in Pembrokeshire, Wales.
Put all preconceptions about when you need to go away too. There's no rule to say you MUST have a summer beach trip if you hate the sun. There are national parks to explore, mountains to trek through, wildlife to spot, food to taste and culture to absorb. Think about what you and your partner love to do most and plan a trip around that, fuck what anyone else thinks you should do. Also, a winter trip doesn't have to mean skiing. Think German Christmas markets or ice skating in New York in December.
Hate flying? Me too (and that was before the pandemic!) Why not make the journey part of the holiday and go back by boat, train or plan a road trip? Run out of money for anything big or got kids so can't get away? Or maybe you've got a chronic illness which means you can't travel far? No problem! Book ONE night of luxury somewhere close to home (find a babysitter if you've got kids), turn off your phones and bask in the feeling of being in love and married. You don't need to go halfway around the world to get this feeling.
No problem doesn't have a workaround if we can put aside what people might think.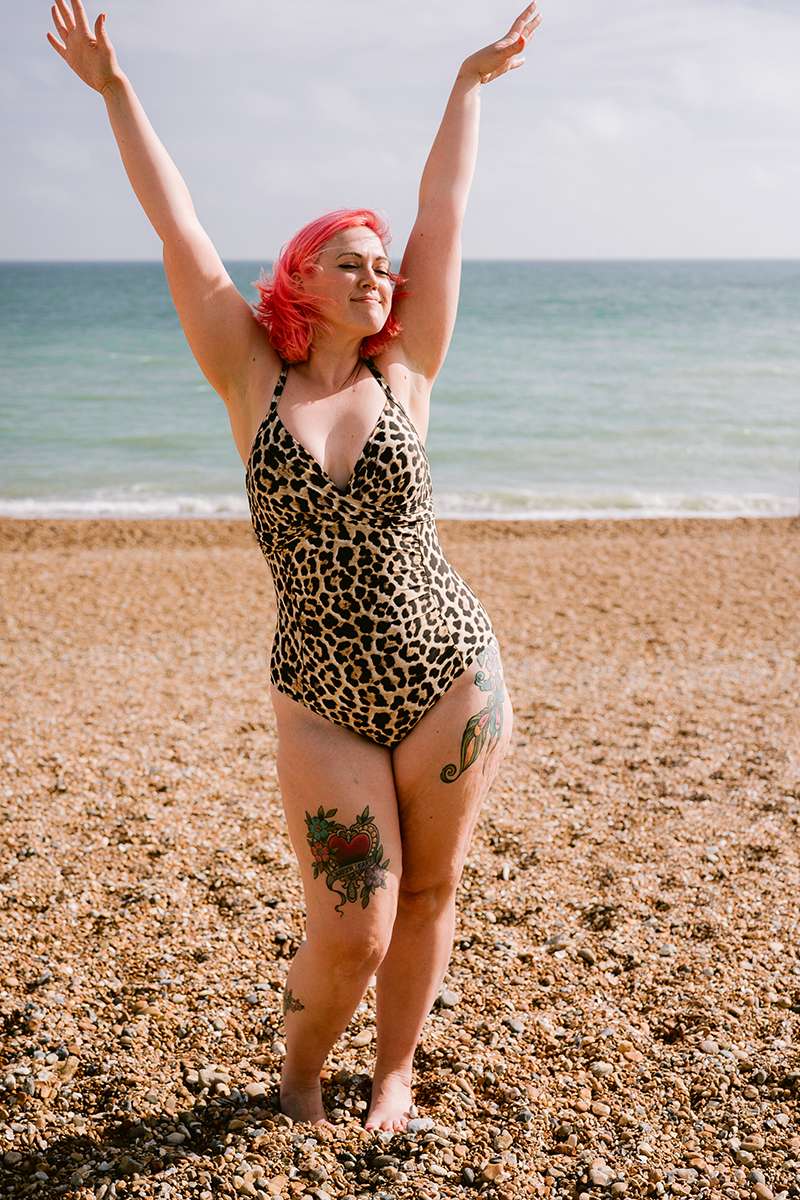 That said, for many a honeymoon will involve some beach wear and this can be seriously anxiety-inducing. Perhaps just reading that sentence made you break into sweat.
Firstly, breathe. Do not panic. This doesn't have to mean a starvation diet in the run up to your trip away, nope, we are NOT here for that.
An easy way to make yourself feel better about your body is to stop following any accounts or brands on social media that make your body feel inadequate. Wishing yourself a Victoria Secret model body isn't going to help you strut down the beach like the divine being you are and don't forget, even the model doesn't look like her photos on Insta! Find people on social media with a body like yours living their best life and watch your confidence soar. ALL bodies are beach worthy, it just takes a mindset shift.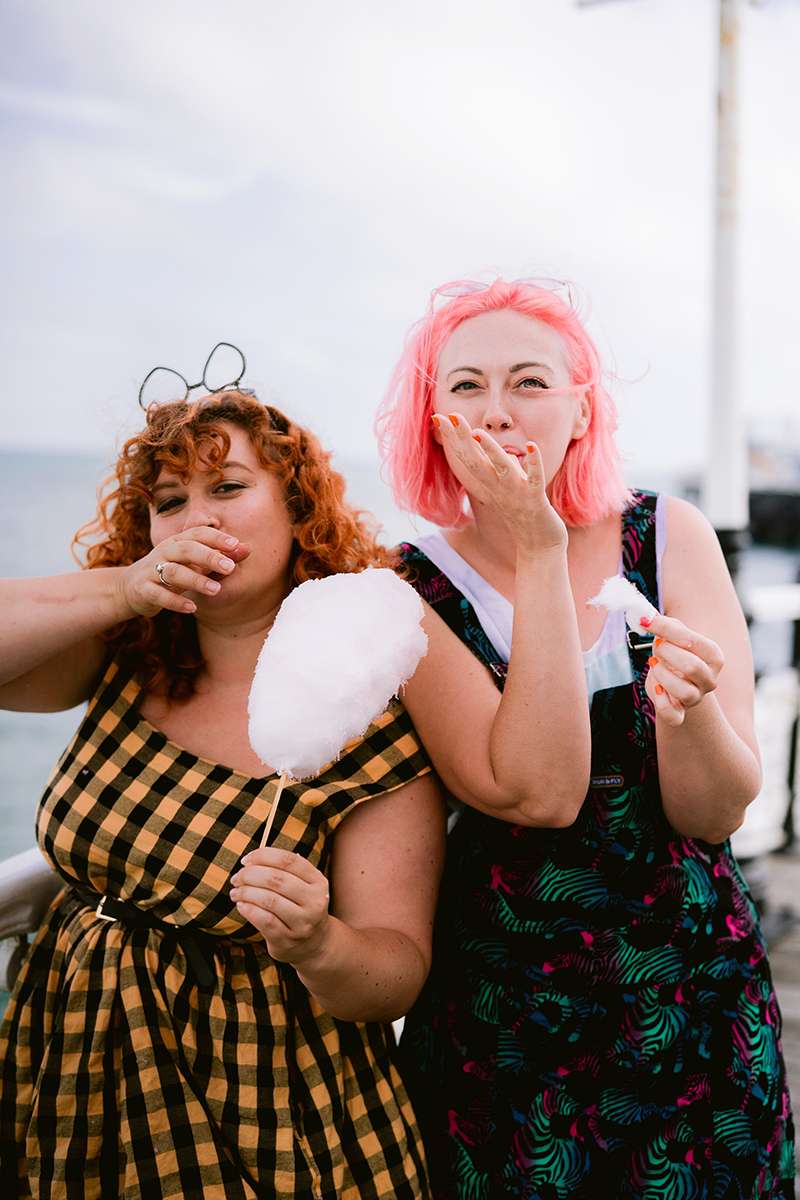 Here's some quick NO DIET tips to help you feel like the beach babe you are.
♥ 1. Find brands who make beachwear for bodies like yours (see my list below). Take your time shopping for the perfect swimsuit that makes you feel comfortable. I cannot stress this enough. Go up a size if you need to, fuck label sizes. Feeling comfy in your swimwear is half the battle to feeling hot and sexy (if that's your goal).
♥ 2. Take a bit of time prepping your skin. Drink water, get a scrub, moisturise and get a spray tan if that'll help. Pampering yourself tells your brain you think you're worth looking after, which you are.
♥ 3. Write a post-it note or write it in lipstick on the mirror 'I AM THE PRIZE' or 'I DESERVE SUN ON MY SKIN'. Mindset shifts need a change in thinking so have these on repeat.
♥ 4. Add some finishing touches. Hats, sarongs, a great mani and pedi and BOOM! Instant confidence lift.
♥ 5. When you're away, hide the mirrors if you have a tough time with them. Hiding the glass will help you concentrate on how you FEEL. Often when we can't judge ourselves, it's easier to get into the moment. This is your HONEYMOON, enjoy it!
♥ 6. And finally, when dealing with honeymoon 'shoulds', let's address one last very important thing:
The idea that after being together with your partner for a long time (potentially years), suddenly you're going to want to tear each other's clothes off and not leave your hotel room for a week is, for many, the stuff of fantasy (though if that's you and your boo, go you!) Honeymoon sex looks like whatever feels good for you, no shoulds about it. Maybe you're too tipsy, tired or just not feeling sexy while you're away… as long as you're happy then the regularity of your sex life is no one else's god damn business.
SIX GREAT BODY INCLUSIVE BEACH BRANDS
Molke: A Scottish manufacturer and retailer of ethical, supportive and comfortable non-wired underwear and swimwear sizes XS-3X.
Nomads: Nomads is a Black woman-owned swimwear brand that creates luxe, destination-inspired swimwear sizes XS-5X.
Kitty and Vibe: Kitty and Vibe exist to 'awaken and fuel self-love for a kinder world', they make bikini bottoms based on your butt size in sizes XS-3XL.
Snagtights: Famed for their extremely comfortable and size-inclusive tights and shorts, Snagtights also make great swimwear! Unique size range designed for bigger bodies.
TomboyX: TomboyX is a gender-neutral brand creating high-quality items made for any body to feel comfortable in sizes 3XS – 6X.
Youswim: Seamless, flexible and made in Europe, YouSwim have 'one size' magic design for bodies between a U.S 2- 14 or UK/Aus 6-18 with extended sizes on the way.
ABOUT HARRI ROSE
Harri Rose is a body acceptance coach, writer and Co-Director at Anti Diet Riot Club. Her first book 'You Are Enough' is out now (Octopus Publishing). She is currently studying for an MA in Food Anthropology. Get your free introduction to her book at harrirose.com/signup or say hi on Instagram @harri_rose_